While Apple was a late adopter of wireless charging, it is now striving for a cordless future. Wireless charging looks so simple that an increasing number of people want to check it out and incorporate it into their everyday lives. However, the reality isn't always as seamless as it appears, and you may return to find your iPhone isn't charging after putting it on wireless charge.
If you are facing iPhone 12 wireless charging not working issue, then don't worry because this is a common problem and is reported by many iPhone users to Apple Support Forum. In this article, we'll show you the 10 best tried and tested methods on how to repair wireless charging issues on your iPhone, so keep reading.
Part 1. Why Is Your iPhone Wireless Charger Not Working?
Your iPhone 12 wireless charging not working issue may occur due to several reasons such as hardware issues, charging pad incompatibility, thick case, iPhone incompatibility, etc. However, you can quickly fix these issues by following any of the methods mentioned below.
Tip: How to enable Wireless Charging on iPhone
Select General from the Settings menu.

Choose Accessibility and then Wireless Charging from the drop-down menu.

The second option is to swipe up from the bottom of the screen and hit the wireless charging symbol to activate the Control Center.
Part 2. How to Fix iPhone Wireless Charging Not Working
1

Restart Your iPhone

When your iPhone wireless charging is not working, the first thing you should do is restart it. Restarting your iPhone can resolve minor software bugs that are preventing it from charging wirelessly.

Press and hold the Power button on your iPhone until the slide to power off appears on display.

Then, swipe the red power symbol from left to right to switch off your iPhone.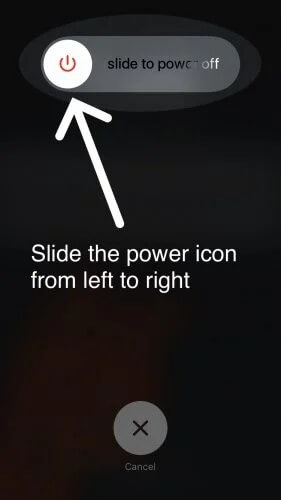 If you have an iPhone X/11/12/13, the method is identical, except you'll need to hold down the Side button and Volume Down button at the same time until the slide to power down comes on the screen.
To turn your iPhone back on, wait a few seconds before pressing and holding the power button (Side button on iPhone X).
When the Apple logo appears in the center of your iPhone's display, release the button.
2

Force Restart iPhone

You may need to perform a force restart if your iPhone is entirely unresponsive when placing it on the wireless charging pad. If your iPhone is not charging wirelessly, a force restart will force it to switch off and on quickly, which may temporarily solve the problem. Follow these steps if your iPhone 12 wireless charging is not working:

Press and hold the Volume Up button for a few seconds, then press the Volume Down button for a few seconds.

Keep pressing the Side button until the Apple logo shows on your iPhone's display.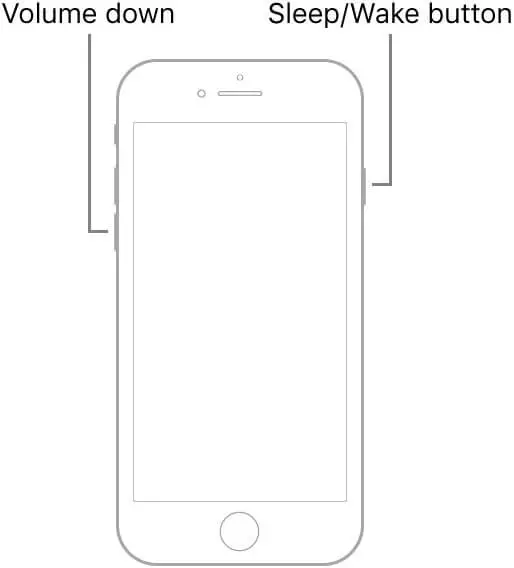 3

Remove Case and Charge iPhone

If your iPhone cover is too thick, it can prevent wireless charging. Thick iPhone cases can create a distance between an iPhone and a charging coil, thus preventing wireless charging. Take off the case and place your iPhone on the charging pad. If the iPhone starts charging after removing the protective cover, you should get a case that supports wireless charging.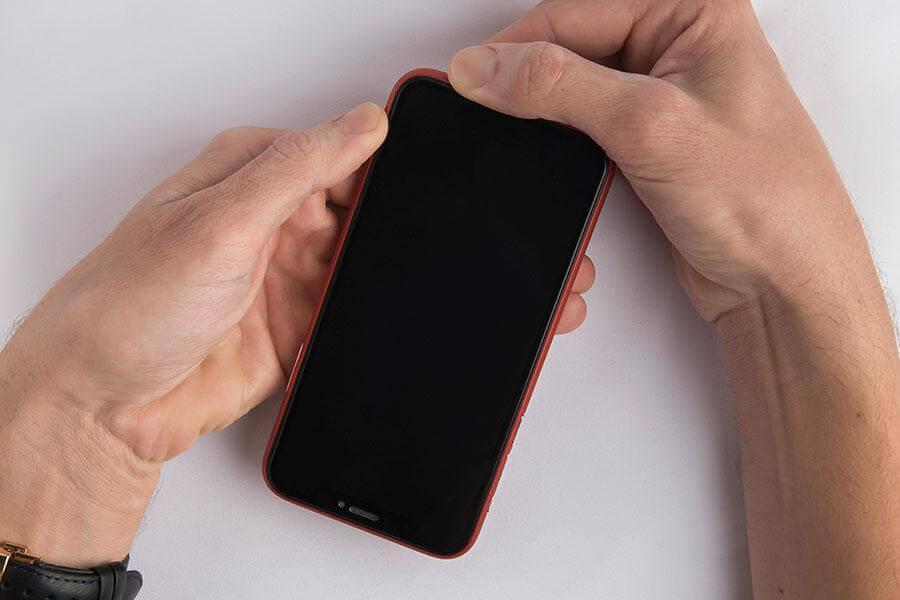 Some covers might make it difficult for an iPhone to keep cool while charging. Heat is bad for devices, and if your phone overheats when charging, it might shorten the life of your battery.
4

Try to Reposition Your iPhone

If your iPhone isn't charging wirelessly, you may haven't set it correctly on the pad. The wireless charger's charging coils send electricity across a few millimeters to the iPhone. Wireless charging won't function if the coils and your iPhone don't line up. So, before you start wondering why your iPhone isn't charging, double-check that it's in the middle of the charging station.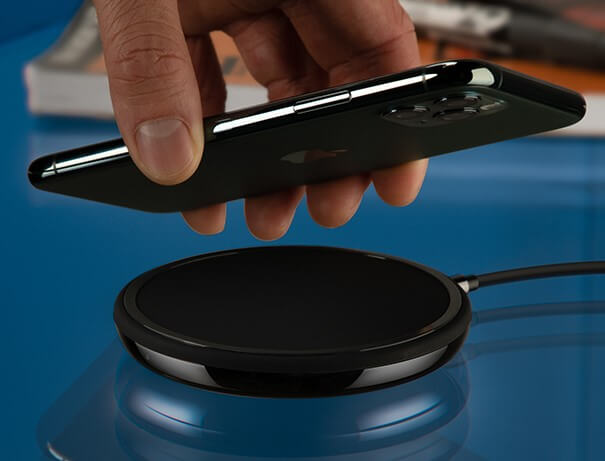 5

Check Wireless Charging Compatible iPhones

Check if your iPhone supports wireless charging, especially if you're charging it wirelessly for the first time. Wireless charging is only available on iPhone 8 and newer models, so you're out of luck if you have an iPhone 7 or SE. Any Qi-enabled wireless chargers should be able to charge your iPhone 8 or above.
6

Check Wireless Charging Pad Compatibility

Due to model incompatibilities or flaws, iPhone not wireless charging issues can occur. Even if your iPhone model supports wireless charging, the charging pad may not be compatible. Or, even worse, it might be faulty.

Try charging another smartphone that supports wireless charging on your charging pad to see whether it's a compatibility issue. If it works on the test device, you may be dealing with a compatibility issue. On the other hand, if the wireless charging pad is malfunctioning, it will not charge the test device. So try substituting it out with another one.
7

Check Your Wireless Charger

Your iPhone may not be charging wirelessly because of an unplugged wireless charging pad. Make sure your charging pad is connected up right away!

It's vital to remember that only Qi-enabled charging stations will work with iPhones that can be wirelessly charged. A low-quality or knock-off brand charging pad is unlikely to charge your iPhone wirelessly.
8

Fix Software Glitches Disabling iPhone Wireless Charging

If none of the above methods work, the iPhone's firmware may be defective, making it unable to charge wirelessly. In this situation, you can use a third-party iOS system recovery software like WooTechy iPhixer to resolve the iPhone wireless charging not working issue and get the device to charge again. iPhixer offers a high success rate in restoring the functionality of your iOS/tvOS/iPadOS devices.

It is simple to use and quite effective, and it resolves the problem without incurring data loss. You can also use this tool to solve a variety of other iOS bugs and iTunes difficulties in addition to this one. Follow these steps if you have iPhone 12 wireless charging not working issue:
Step 1: Download WooTechy iPhixer
Launch iPhixer after downloading and installing it on your Mac or Windows PC. Then hit the Next option after selecting Standard Mode. With the help of a USB cord, connect your iPhone to your computer.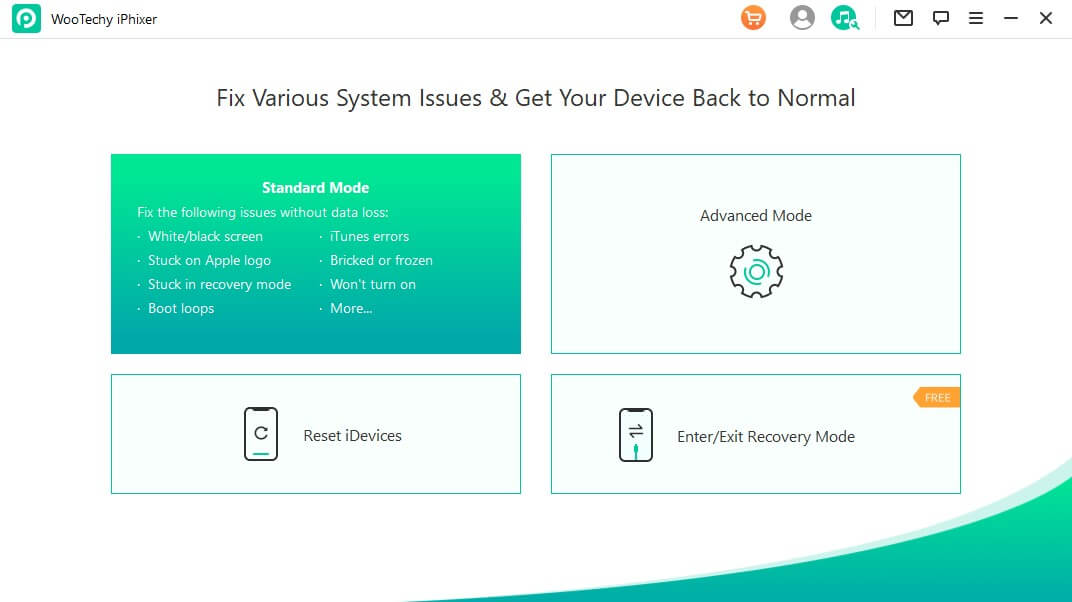 Step 2: Download the Firmware
Then, to acquire the firmware for your iPhone, choose the Download option. The app will automatically download the available and suitable firmware version for your device. iPhixer will assess the firmware and extract the program before automatically fixing it when the firmware has been successfully downloaded.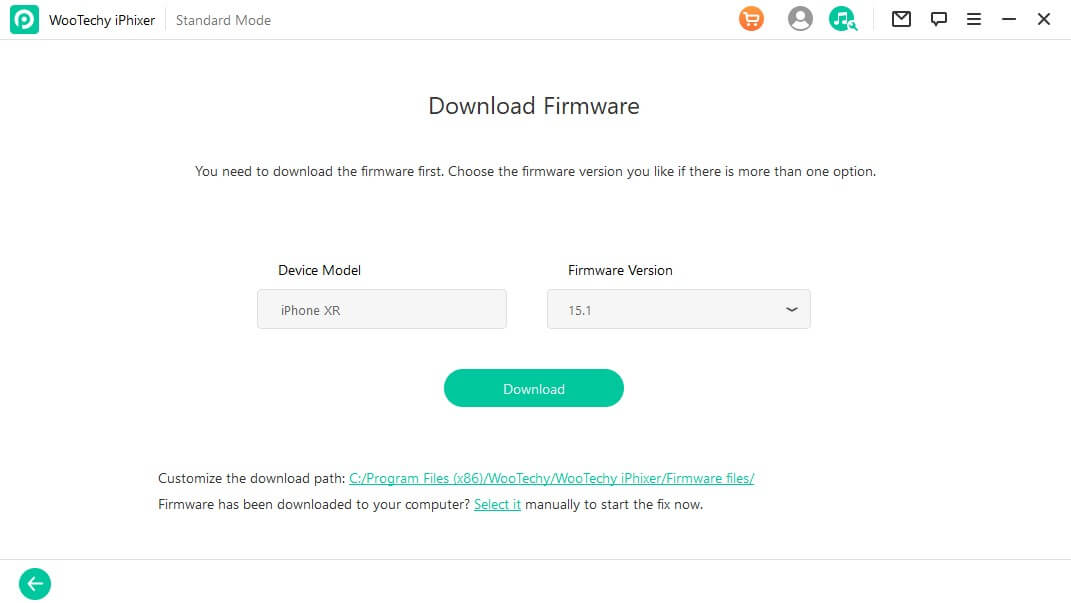 Step 3: Fix iPhone
To begin repairing your iPhone, press the Start button. During this period, do not operate or disconnect your device. Otherwise, it will be stuck and cease to function. Once the repair process is complete, you can restart your iPhone and use it normally.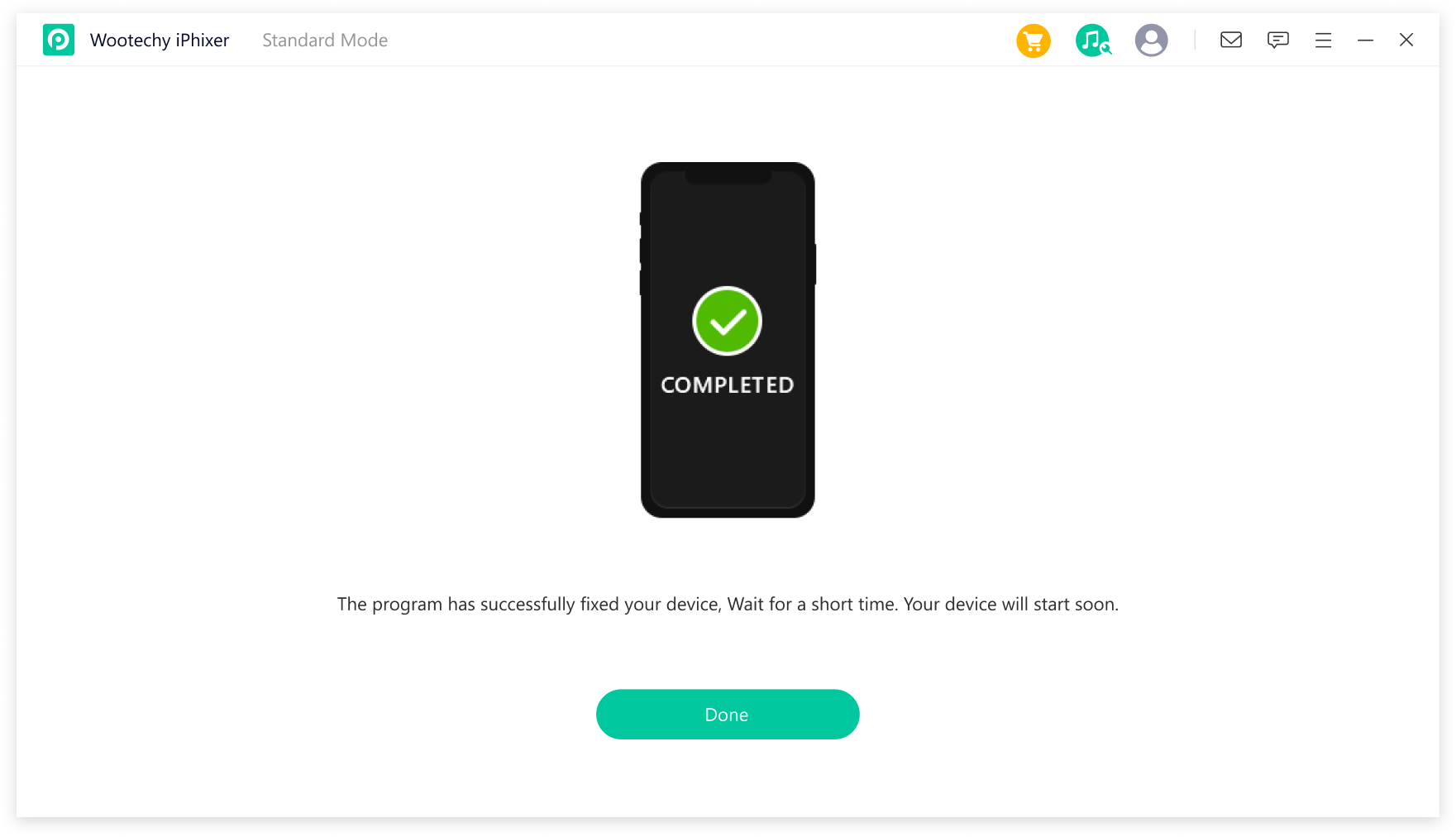 9

Factory Reset Your iPhone

If your iPhone 8/X/SE/11/12/13 wireless charging is not working, you might be dealing with a complicated software issue. Although this is a significant problem, you can resolve it with a factory reset.

A factory reset is certainly something you've heard about before. Most users use it to erase their iOS to make it appear brand new. You can use this thorough cleaning method to resolve persistent software issues. You should back up your files ahead of time because it will erase your entire system.

Here's how to resolve iPhone 8/X/SE/11/12/13 wireless charging is not working issue after backup:

Go to Settings and click General. Tap on Transfer or Reset iPhone.

Select Erase All Content and Settings and Erase iPhone from the menu.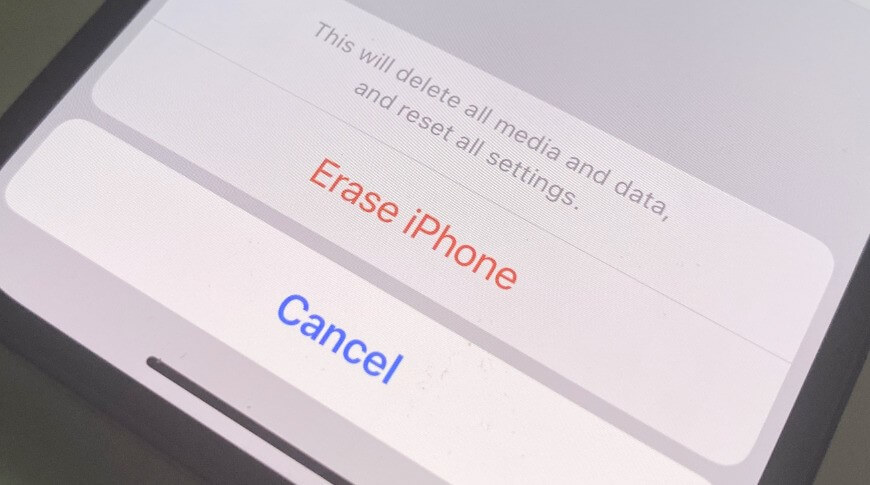 To confirm, enter your Apple password.
Hopefully, you won't have any issues with iPhone wireless charging in the future.
10

Contact Apple Support

If your iPhone is still not charging wirelessly, there might be a hardware issue. Some of your iPhone's internal components may have been damaged by a drop on a hard surface or exposure to water, preventing it from charging wirelessly.

Bring your iPhone into an Apple Store to see what they can do. It's also a good idea to carry your wireless charging pad! We recommend making an appointment ahead of time to ensure that someone is ready to assist you as soon as you arrive.
Conclusion
There are several benefits to using wireless charging on your iPhone. It decreases the strain on your charging port caused by plugging in a USB. It also allows you to charge your phone at any wireless charging station, even if you don't have a charger. However, if your wireless charger stops working suddenly, it can be very frustrating.
You can use any of the methods mentioned above to resolve this problem. We recommend using third-party software like WooTechy iPhixer to fix iPhone 12 wireless charging not working issue without any data loss.