During Apple's release of iOS 14 in 2020, it introduced a new feature that gives its users an advanced iPhone experience. The feature requires users to tab their phones back either twice or thrice, and the preset action will be activated. You can use this shortcut to turn on the flashlight, take a screenshot, open Control Center, etc.
As sleek as the feature is, it could be disturbing for a user not to be able to access it, or it could stop working. Users could easily worry that their phone is broken. However, the iPhone back tap not working is a simple issue you need not worry about. Read through this article for solutions to resolve Apple back tap not working problem.
Part 1. Why Is Back Tap on iPhone Not Working?
Since the feature was only available in iOS 14 and subsequent versions, any version lower than this will automatically result in iPhone back tap not working. Similarly, if your iPhone is not series 8 or any of the latest series after iPhone 8, the back tap will not work on your device.
Apart from incompatibility, iPhone back tap not working can occur for various hardware and software issues. For instance, your bulky iPhone case may prevent your phone sensors from picking up the signal of your taps. Another instance where software matters can cause Apple back tap not working is when your back tap settings are turned off, or your iOS is glitchy.
Part 2. How Do I Get My iPhone Back Tap to Work?
If you want to start using the back tap feature or reactivate the function after it has stopped working, this section has seven proven solutions for you.
1. Remove iPhone Case
A bulky iPhone case can hinder the back tap feature from working. Hence, you have to remove the case and try using the feature. If it works without the case, then you may need to permanently remove your case.
Alternatively, you can get a new case if you see a need to put back a case on your iPhone. However, you must avoid thick and bulky ones because they will hinder your phone's Gyroscope and Accelerometer sensors from picking up the tap signals.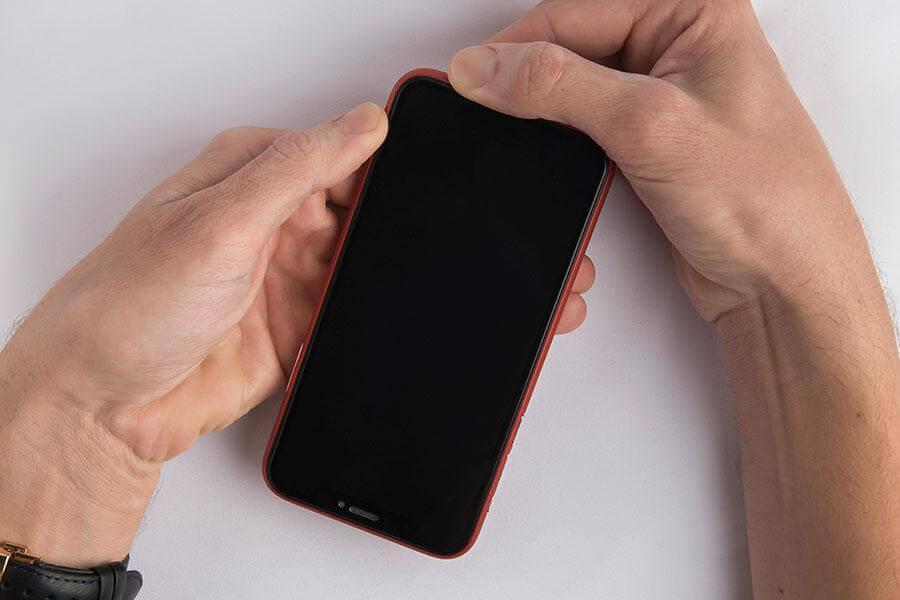 2. Restart/Force Restart iPhone
Another way to get iPhone back tap to work is by giving your device a warm booting. This procedure will help your phone clear its RAM and function freshly. Also, it turns off interfering apps in the background that may be causing the iPhone back tap is not working. It is a standard solution for software issues. Here is how to restart your iPhone.
Press down the Volume Down and the Side button until the power silder comes up, then slide it to turn your device off. Finally restart iPhone by pressing the Side button.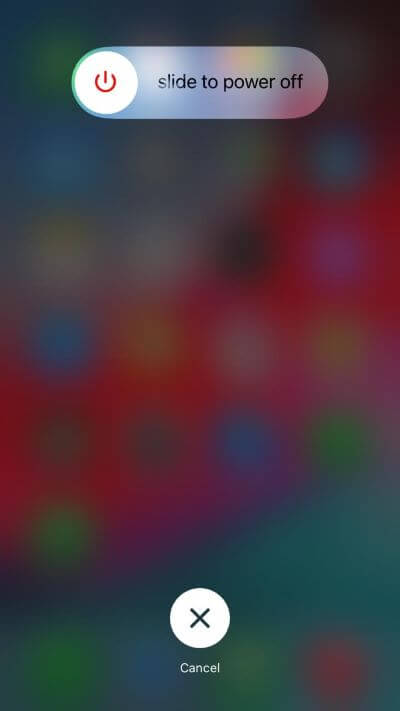 Or you can try force restarting method by pressing and quickly releasing the Volume Up button. Press and then release the Volume Down button swiftly. Press the Side button until the Apple logo comes up.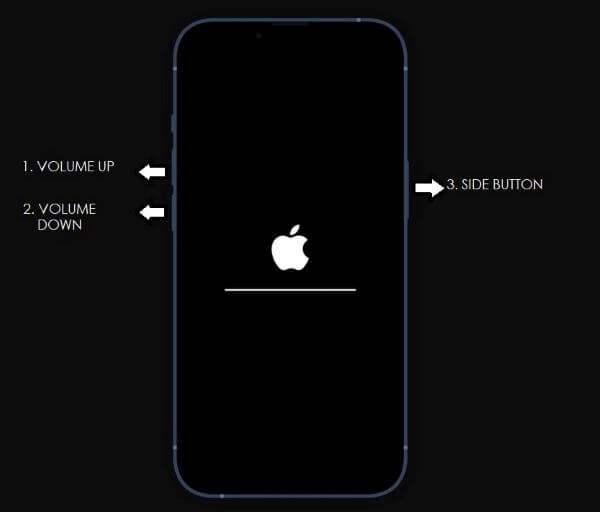 3. Check iPhone Compatibility
Compatibility is a vital criterion for the iPhone back tap feature. Since the feature has only been available for about two years, not all devices have its components. Also, your iOS must be compatible. Only iOS 14 or later versions are compatible with this feature.
Hence, you will experience iPhone back tap not working if your phone is not operating on iOS 14 or any of the newer versions and your iPhone is not part of any of the models listed below.
iPhone 8 and iPhone 8 Plus
iPhone SE
iPhone X, iPhone XS, iPhone XS Max, iPhone XR
iPhone 11, iPhone 11 Pro, iPhone 11 Pro Max
iPhone 12, iPhone 12 Mini, iPhone 12 Pro, iPhone 12 Pro Max
iPhone 13, iPhone 13 Mini, iPhone 13 Pro, iPhone 13 Pro Max
iPhone 14, iPhone 14 Plus, iPhone 14 Pro, iPhone 14 Pro Max
4. Check Back Tap Settings
Aside from the solutions considered already, you may have noticed Apple back tap not working because you turned off the settings. Even if your setting is turned on, the issue may persist if you have not assigned tasks to the feature. Here is how to adjust your back tap settings.
Open the Settings app on your device. Navigate to Accessibility and open it.
Click on the Touch option on the next screen. Select the Back Tap option to access the setting.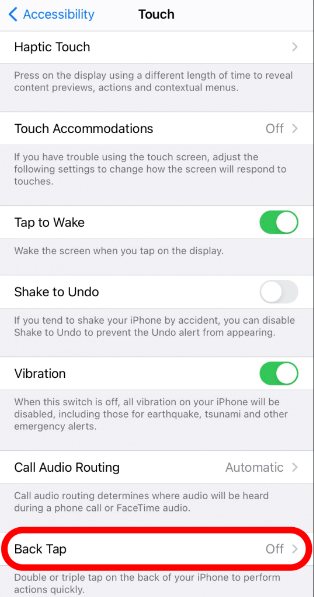 You will see the Double Tap and Triple Tap options.
If any of the options are None, change it to the task you want it to perform.
5. Check iOS Update
After ensuring a compatible device and OS, you need to ensure that your iOS is updated. Many iOS updates solve software issues, including Apple back tap not working. Hence, you should update your iOS often. Here is how to check for an update.
Open the Settings app on your device. Navigate to General and open it.
Select the Software Update to see if there is an available update.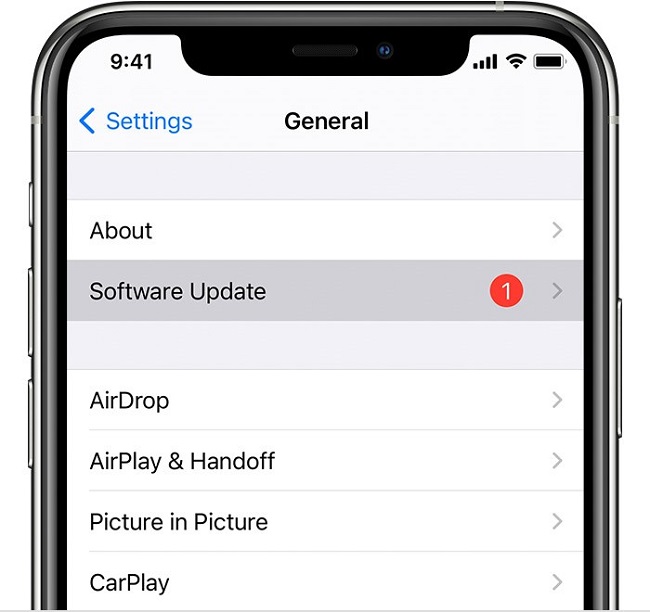 In the Software Update screen, click on Automatic Updates.
Finally, turn on Download iOS Updates and Install iOS Updates.
Once the update is complete, you can reset your iPhone Back Tap settings to see if the iPhone back tap is working now.
6. Reset All Settings
If all the software solutions discussed above is not working, you can reset all your phone's setting. Resetting your device is like getting a fresh start using the device. However, none of your data will be removed. It ensures an interrupting system setting or app setting on your device. Here is how to reset all your settings.
Open the Settings app on your device. Navigate to General and open it.
Click on the option to Transfer or Reset your iPhone.
Tap on Reset, and you will see a dropdown list reset option.
Pick the Reset All Settings option among the list.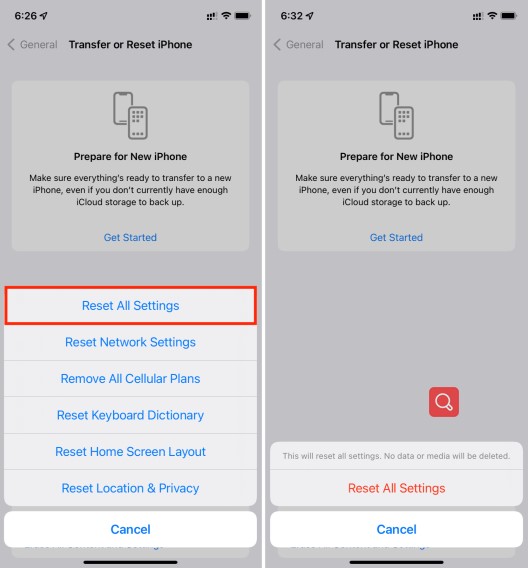 Click the prompt button on your screen to complete the process.
7. Repair iPhone Faulty System Causing Back Tap Not Working
If a system issue on your iPhone is causing the iPhone back tap not working, you can get a system recovery tool to repair your device. Our recommended software is the WooTechy iPhixer. This tool can resolve all software glitches disrupting the back tap feature in just a few clicks.
You can even upgrade your iOS to the latest or more compatible version. It is a money-saving alternative to other third-party apps. Over the years, customers and professional tech websites have recognized our tool's high success rate.
Key features of iPhixer:
75.000.000+
Downloads
Fix all iPhone issues such as Apple back tap not working, call forwarding not working, iPhone touch screen not working and more without data loss.

Compatible with all iPhone models and iOS versions including the newly-released iOS 16.

Better than other methods, iPhixer has a higher success rate and a faster speed, without bothering continuous trying.

Has other functions, for example, reset iPhone with or without password, upgrade or downgrade iOS, enter/exit recovery mode in 1 free click, etc.
Here is how to use iPhixer to fix iPhone back tap not working without data loss:
Step 1 Get the software, then launch it on your computer. Connect your iPhone to the computer with an Apple-authorized cable. Click on the Standard Mode.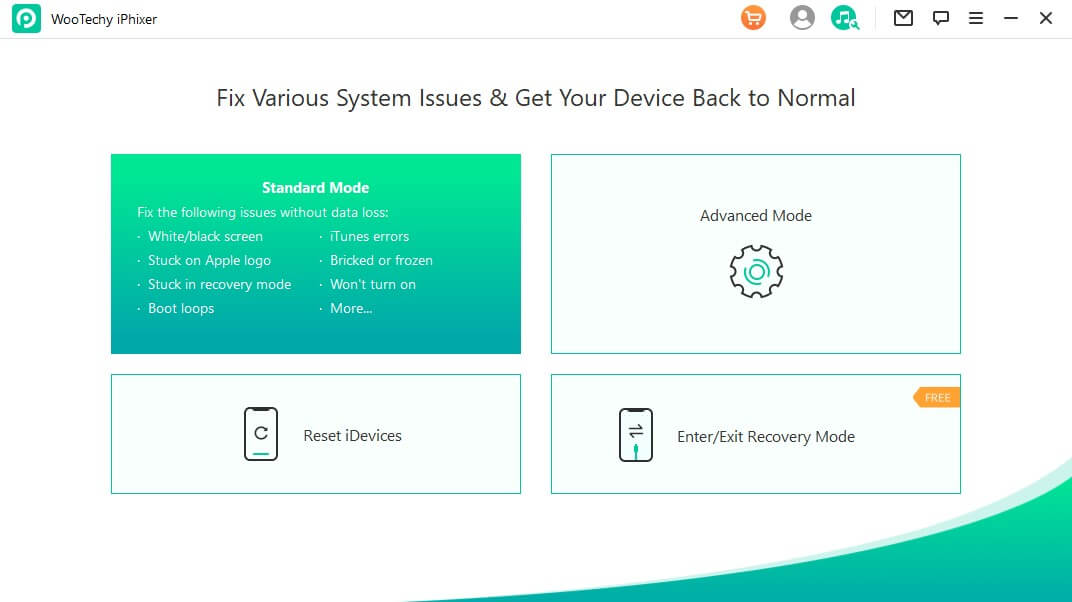 Step 2 Select the Next button at the bottom of the screen. Once the app recognizes your iPhone, it will prompt you to download firmware.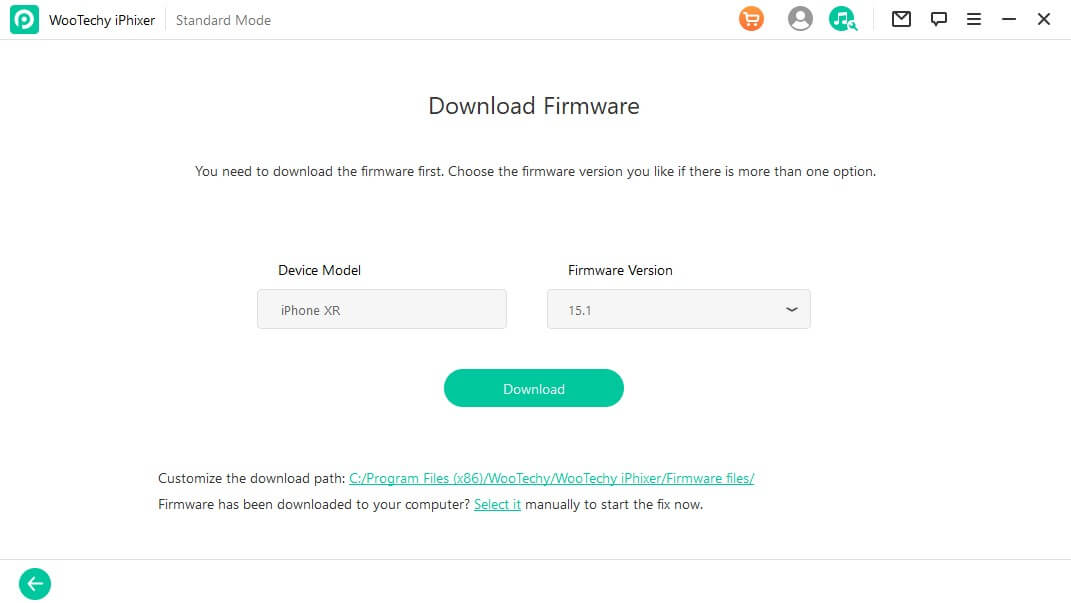 Step 3 After the download, tap on the Start button. When your iPhone restarts automatically, there is no issues now.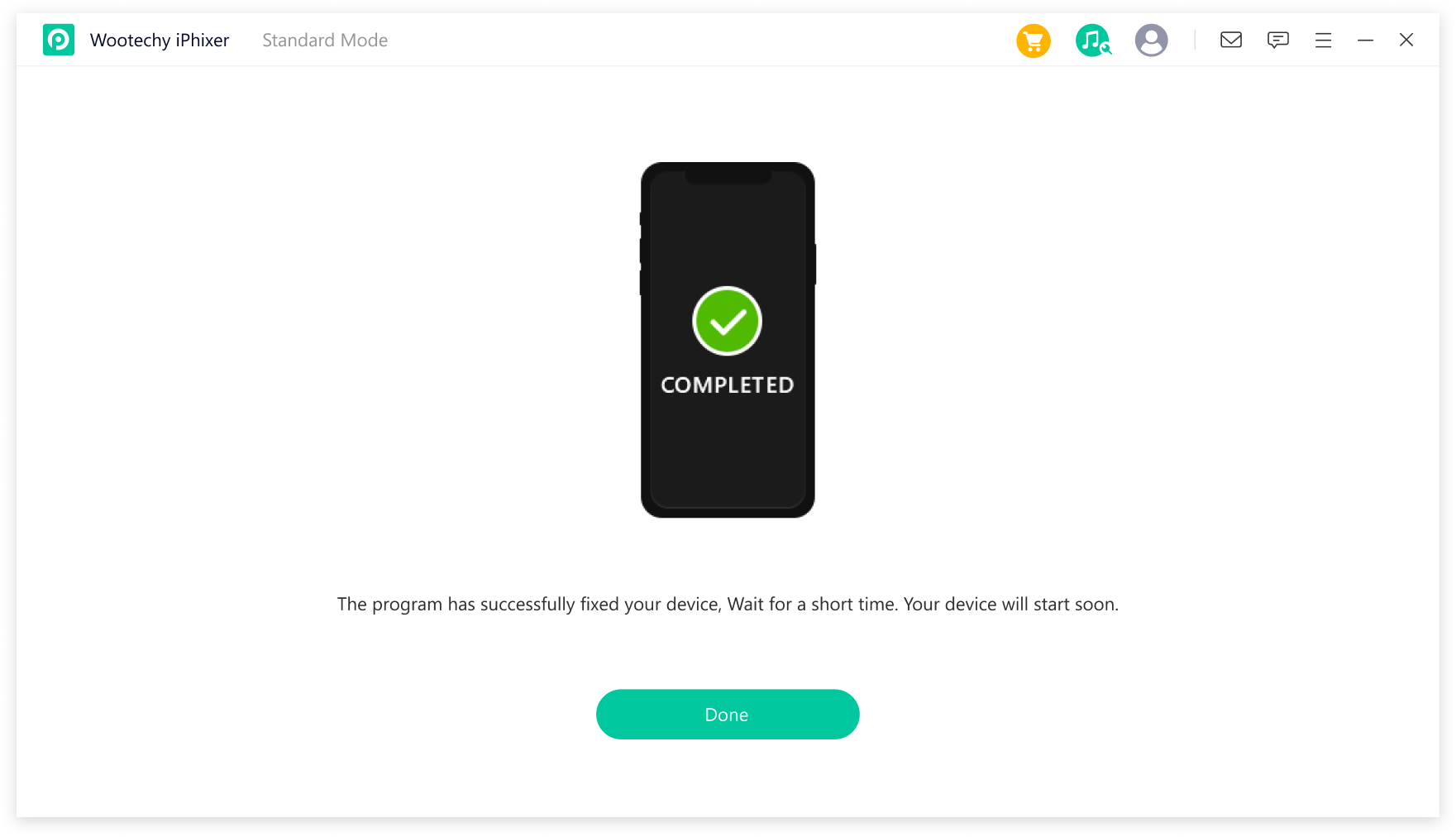 Words at End
Whenever the iOS 15/16 back tap is not working, you need help to resolve the issue. This article has extensively detailed seven solutions that you can pick from. The list includes our software utility – WooTechy iPhixer. It is the ultimate solution for any software glitch, especially Apple back tap not working.