Having a functional screen is paramount to enjoying your phone's service. Apart from the screen's sensitivity, another important screen quality that must make the experience unique is the screen color. Each open screen should be well-designed and user-friendly. But the well-designed page might come off badly if the iPhone screen is purple.
Seeing your screen this way feels remarkably like a nightmare.
Experts have confirmed that software and hardware issues can cause the iPhone X/11/12/13/14 purple screen. For instance, if the hardware is damaged by liquid or contact with another solid object, it may lead to an iPhone purple screen.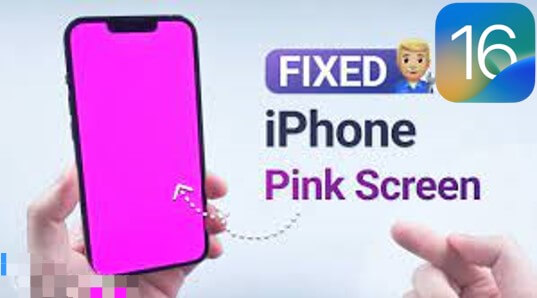 Additionally, if buggy programs corrupt the software, you may see the iPhone's purple screen of death. Now, you can put your mind at rest and follow this article to the end. Here, we will discuss the key points to fix your iPhone's purple screen.
Part 1. What Does It Mean When Your iPhone Screen Turns Purple?
There is a shortlist of what may be wrong with your iPhone purple screen issue:
The flex cable may be out of place: The flex cable connects your screen's software settings to its hardware. If your iPhone is subject to a rigorous swing, the flex cable may be disjointed from where it is plugged in your device.

Logic board may be damaged by water: Chances are if your iPhone is under the water at about 3 feet, 3 inches for 30 minutes, it may not be damaged. But if the boundaries of its IP67 rating are distorted, it may suffer water damage.

System error: Your iPhone version may be broken or outdated, leading to a system error.
Part 2. How Do You Fix a Purple Screen on Your iPhone?
This section discusses five probable solutions to these iPhone purple screen issues.
1

Force Restart Your iPhone

Rebooting your iPhone frees its RAM. Hence, if apps are running (even in the background) that interfere with the screen color, they are all closed. Below is how to correct iPhone X/11/12/13 purple screen probelm.

Quickly press and release the Volume Up key.

Quickly press and release the Volume Down key.

Hold the Side button and let go of it when you see the Apple logo. When your iPhone reboots, see if the screen is still purple.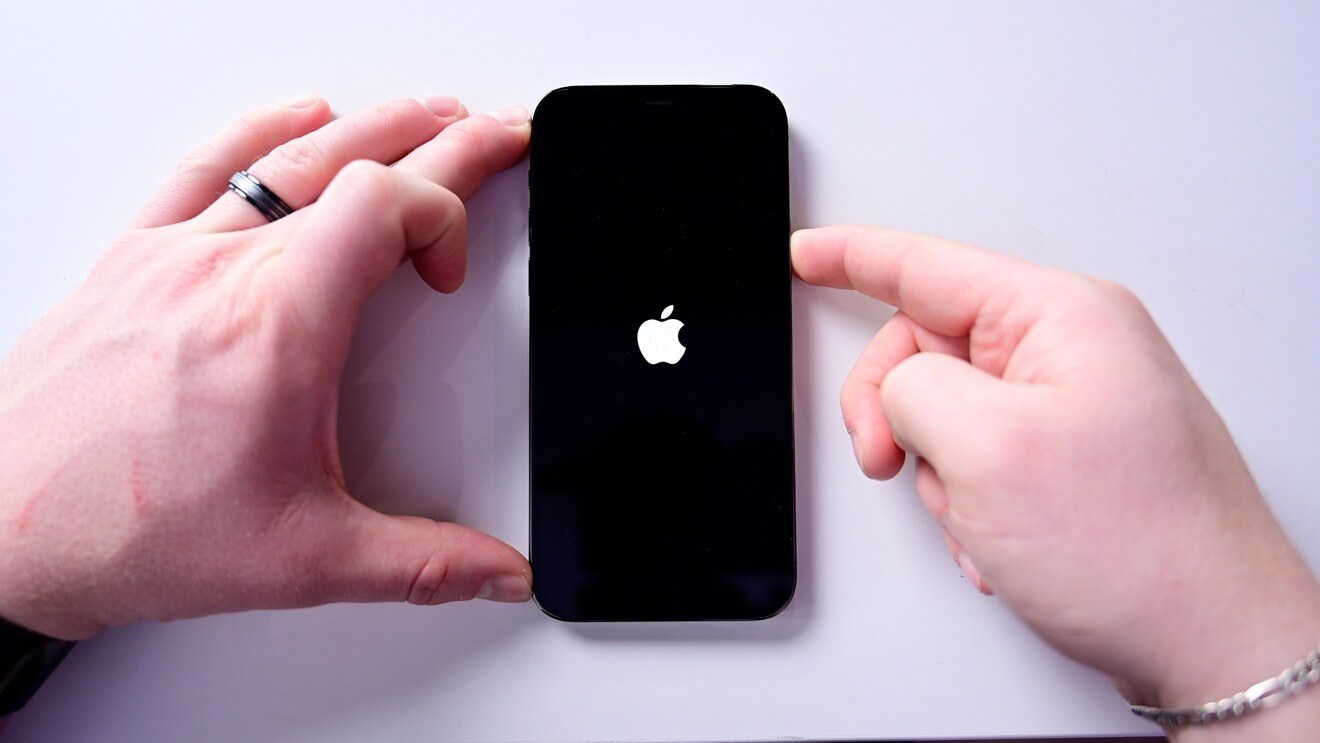 2

Adjust iPhone Screen Brightness and Color

Part of the iPhone software feature that can cause the iPhone purple screen is the screen brightness and color setting. Follow the steps below to check the setting and make an adjustment.

Open Settings from your iPhone Home screen.

Select the Accessibility option.

Click on the Display and Text Size setting.

Click the Color Filters.

Toggle the switch next to Color Filters to turn them on.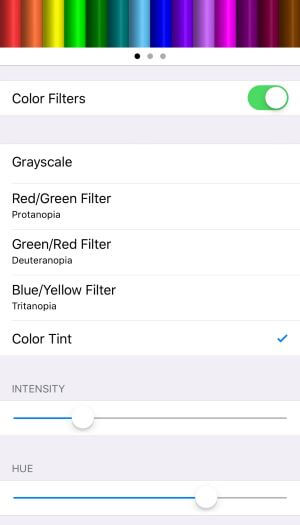 Tap on the Color Tint button.
Now, drag the slider either left or to the right until the tint is what you need.
Also, drag the slider left or right to adjust the brightness.
3

Fix iPhone Purple Screen with WooTechy iPhixer

If you are getting a purple screen on your iPhone, you need to attend to a software issue. In attending to this issue, you cannot rule out the possibility of the OS being faulty. Hence, you need a repair tool to fix the glitch in your iOS. That is where a repair tool such as WooTechy iPhixer comes in. It is a tool for resolving all your software and iOS glitches.

For instance, if a system error causes iPhone purple screen, you can fix it with iPhixer while causing no data loss. It has four repair modes to fix any software issue your iPhone may have. Above all, it is a free-to-download tool that can be accessed from our official website.
More Reasons for Choosing iPhixer to Fix iPhone Purple Screen:
75.000.000+
Downloads
It is designed to fix all iOS issues such as iPhone purple screen of death, black screen and white screen.

It has the full compatibility that works on all iPhones, with iPhone 14 supported and iOS versions including the latest iOS 16.

It repairs your iPhone with 100% success rate, no privacy invaded.

Apart from fixing your iPhone issues, it has more features like resetting your iPhone without password and entering/exiting recovery mode for 100 free with one click.
After downloading the software, install it on the computer. Launch the app. Select the Standard Mode to repair your iPhone with no data loss.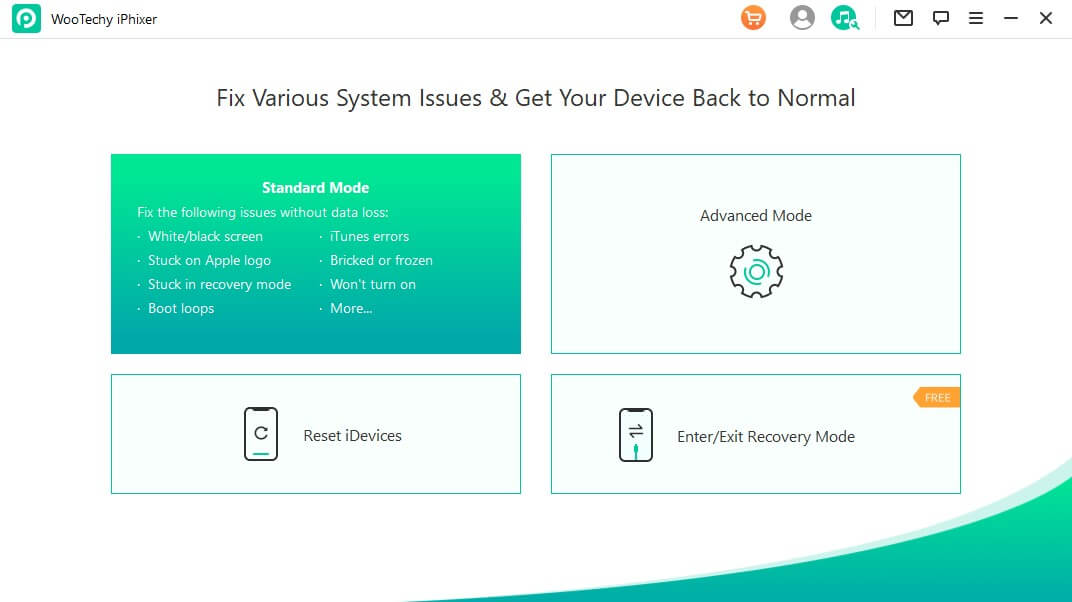 Connect your phone to the computer with the aid of a USB cable. Tap on the Next button.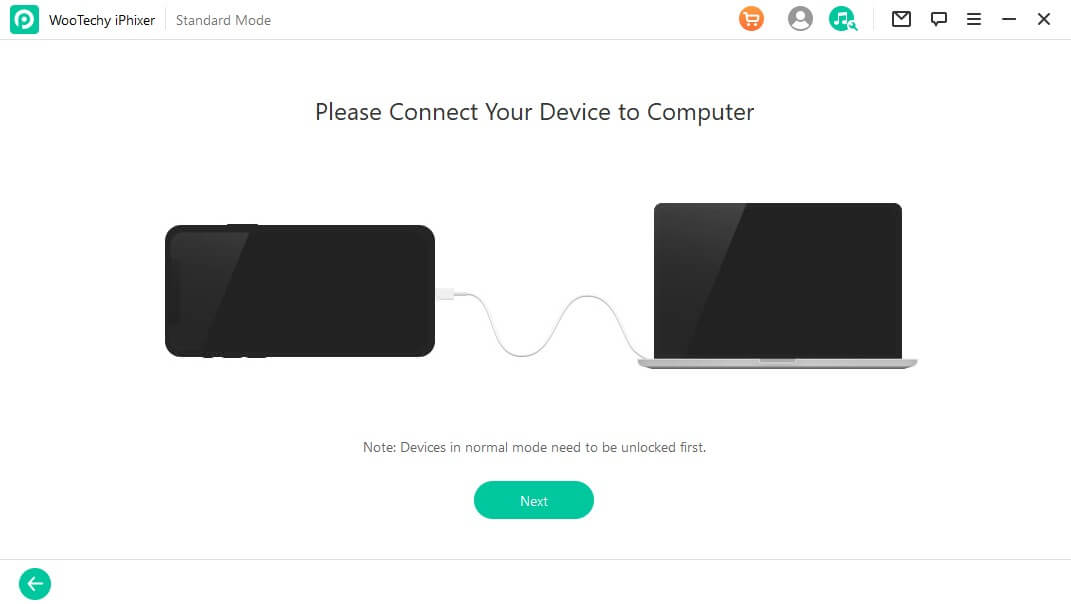 Follow the given instructions on how to put your iPhone into Recovery or DFU mode if the device isn't detected.
Now, download the appropriate firmware to fix your iPhone purple screen. Click on the Download button to complete this step.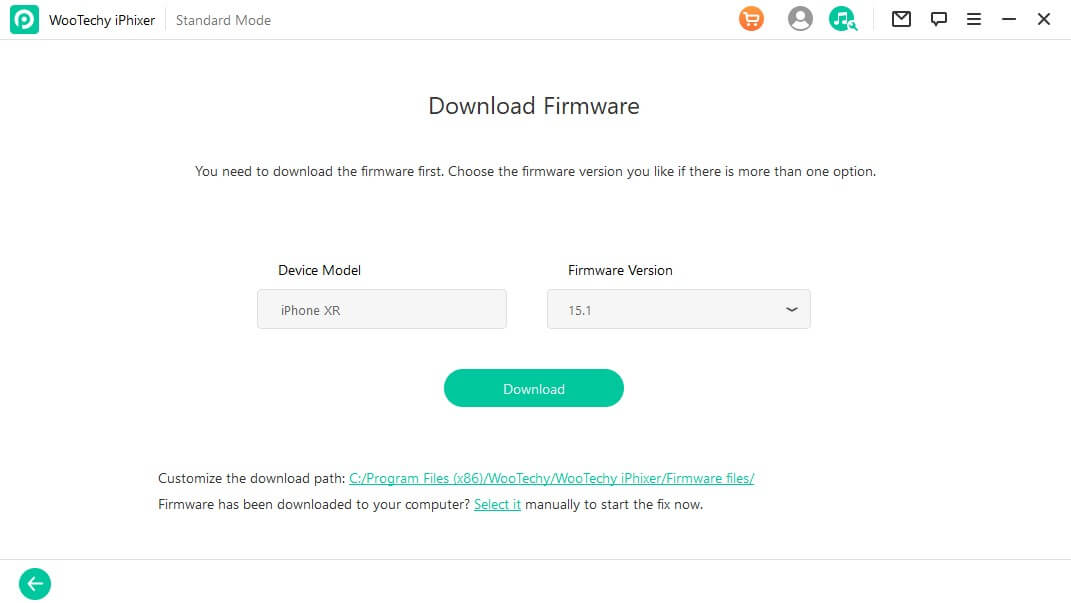 Tap on the Start button to begin repair on your iPhone.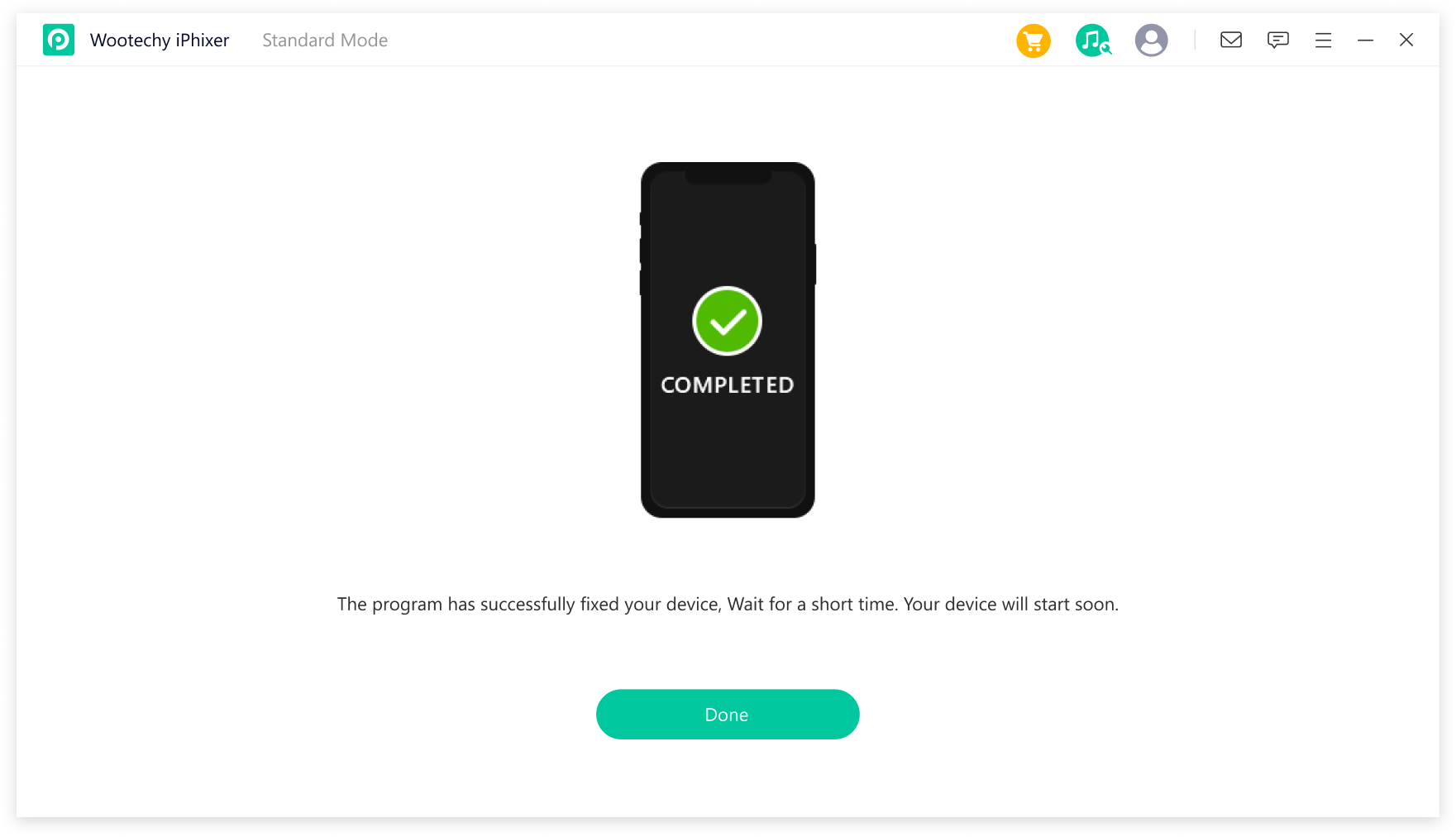 4

Restore iPhone to Factory Settings

An iPhone at the factory setting is at the peak of its potential. At that point, your iPhone is free from third-party apps, configured settings, and buggy data that may have caused iPhone purple screen of death. The process below shows how to restore your iPhone to factory settings.

Open the Settings app on your iPhone's Home page.

In the Settings app, click the General option.

Click on Transfer or Reset iPhone.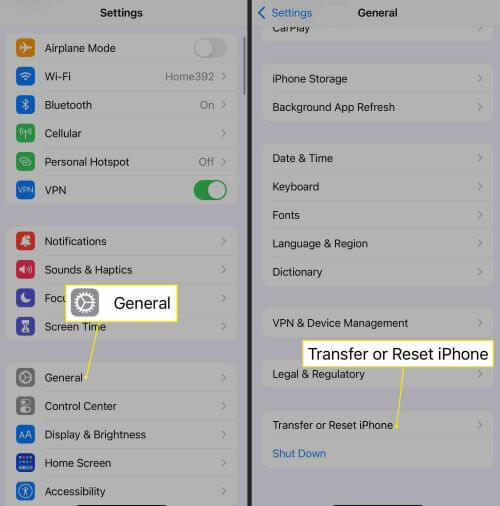 Then, click on Erase All Content and Settings, and your iPhone will be restored to factory settings.
5

Check Hardware Issues for iPhone Purple Screen

There are many parts of the iPhone that can be broken. The damage may be internal or external. For external damages, the screen may have suffered a substantial impact from an outside force. The logic board and flex are two of the main component that may be damaged internally. To start with, you need to check which of the components (both internally and externally) is broken.

A simple glare at the screen or corners of the device can help identify external damage. However, you may need to open your iPhone to confirm an internal disorder. Repairing hardware damages may be fixing a removed flex cable. In many cases, the broken part has to be replaced to fix iPhone X/11/12/13 purple screen. It is best to reach out to a professional to perform this repair.
Conclusion
This article has considered the hardware and software causes of iPhone purple screen. It has also explored the applicable solutions to rectify any of the reasons mentioned. You are recommended to use the best iPhone repair software of WooTechy iPhixer to solve the problem without data loss.
You can also reach out to the nearest Apple store if your iPhone is under warranty. That way you can get a phone replacement.