I have a pink vertical line running the length of my iPhone X on the left side about 1 inch from the edge. Have tried reset and restart but neither worked. If I take a screenshot the line does not show up the pic.
The pink line on iPhone screen is a well-known issue among users. The line goes from top to bottom, a straight vertical line. It probably appeared even without you messing with anything. And now you are stuck looking for a fix.
The iPhone pink line on screen might be a result of both software and hardware-related problems. Most of the hardware-related issues are connected to external impact, things like dropping your phone, for example. The software issues are more varied, but they are also generally easier to fix. I'll explain the necessary fixes for both software and hardware.
Part 1. Fix Pink Line on iPhone Screen Owing to Software Issues
Here are some ways you can fix the iPhone pink line on screen. Some of these fixes can and will delete your data, so I highly encourage you to backup your phone on iCloud before proceeding.
1

Force Restart iPhone

Force restarting is the cooler version of the regular restart. It can fix almost all regular issues without a hitch like the pink line on iPhone X/XS screen.

iPhone X versions have the same commands for a forced restart.

Step 1 Tap and release the Volume Up button first.

Step 2 Then tap the Volume Down button and then release.

Step 3 From there, you need to hold the Sleep/Wake button on the right until your phone restarts.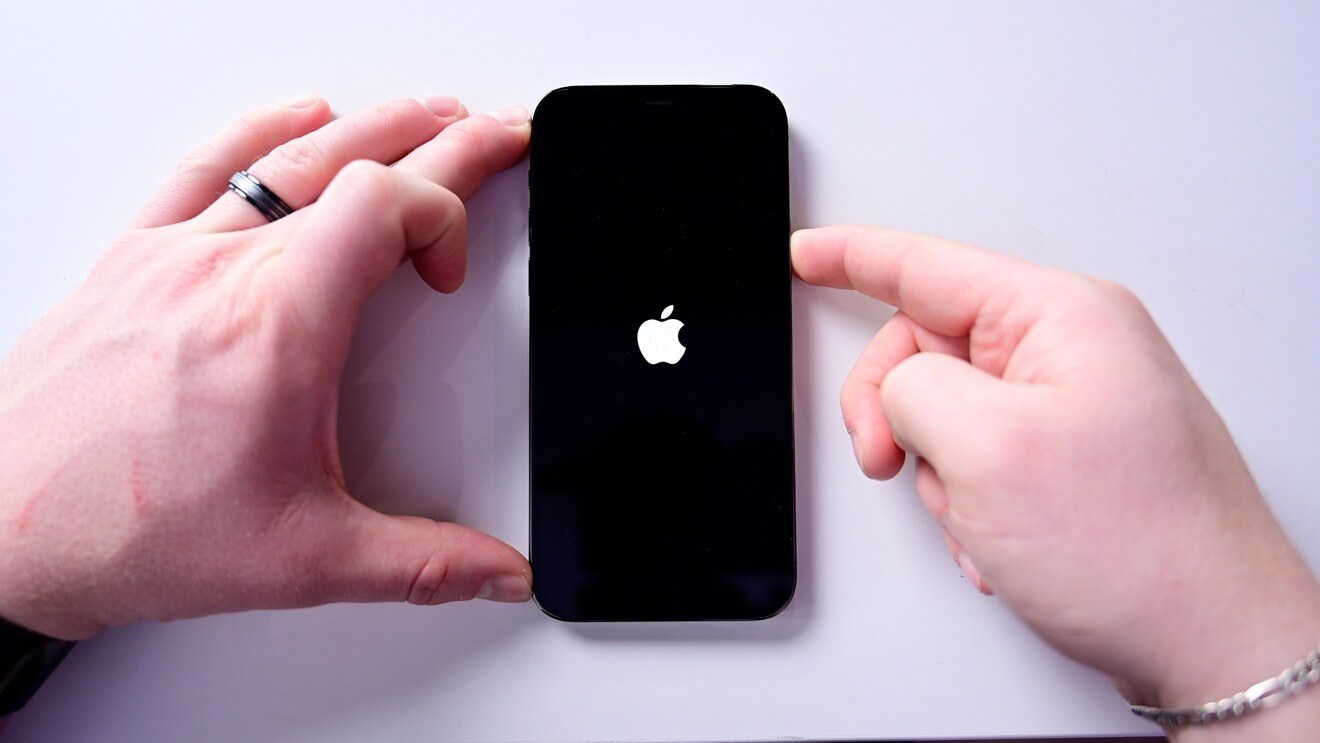 2

Get Rid of iPhone Pink Line Using WooTechy iPhixer

WooTechy iPhixer is an innovative tool for solving all software-related issues of iPhones. It is one of the easiest methods of removing unwanted glitches like vertical pink lines. It also has multiple options for removing visual bugs. Above all, it keeps all data on your device intact after resolving the pink line on iPhone screen problem.
Powerful Features of Wootechy iPhixer:
75.000.000+
Downloads
Fix all iPhone issues ranging from various iPhone screen problems to iPhone stuck bugs without losing any data.

Fully compatible with all iPhones and iOS versions.

Better than iTunes, it restores iPhone back to normal with a faster speed and without causing other errors.

100% reliable, it has the highest success rate and easy-to-follow steps shown below to solve the problem.
Here's what you need to do:
Step 1 Open WooTechy on your computer. Use a suitable USB cable to connect your iPhone to the said computer. Then select the Standard Mode option.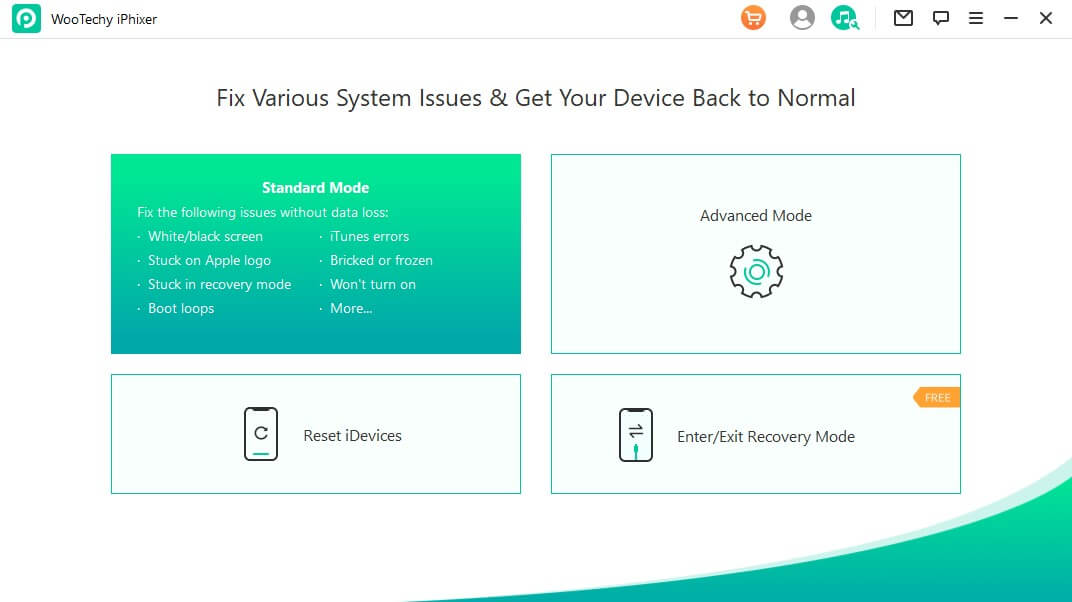 Step 2 Put your device into recovery mode by following the on-screen prompts.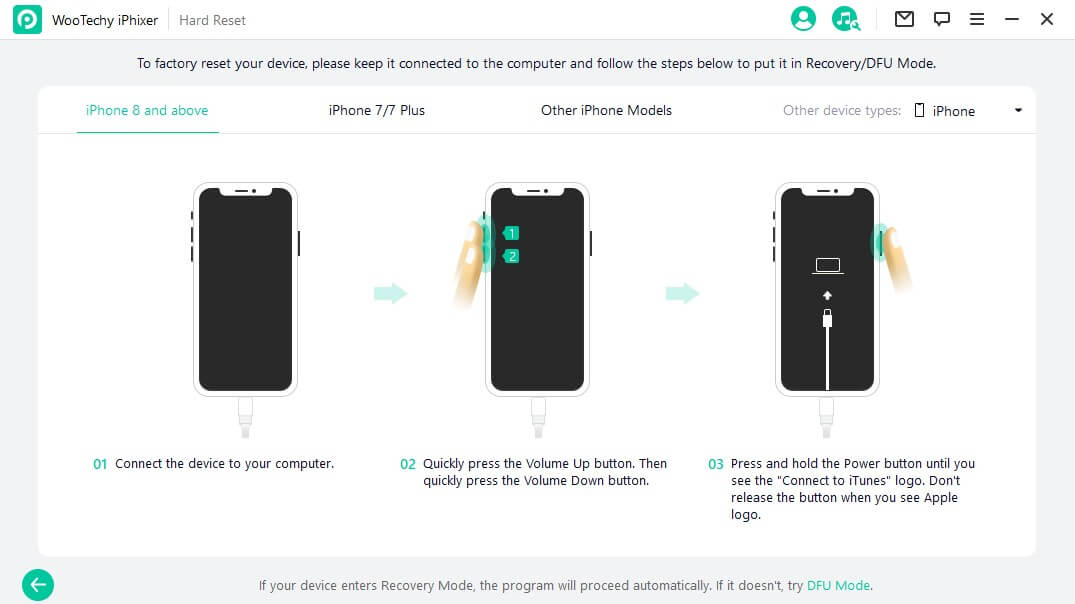 Step 3 The computer screen will then ask you to download the firmware. Download it and let it finish working.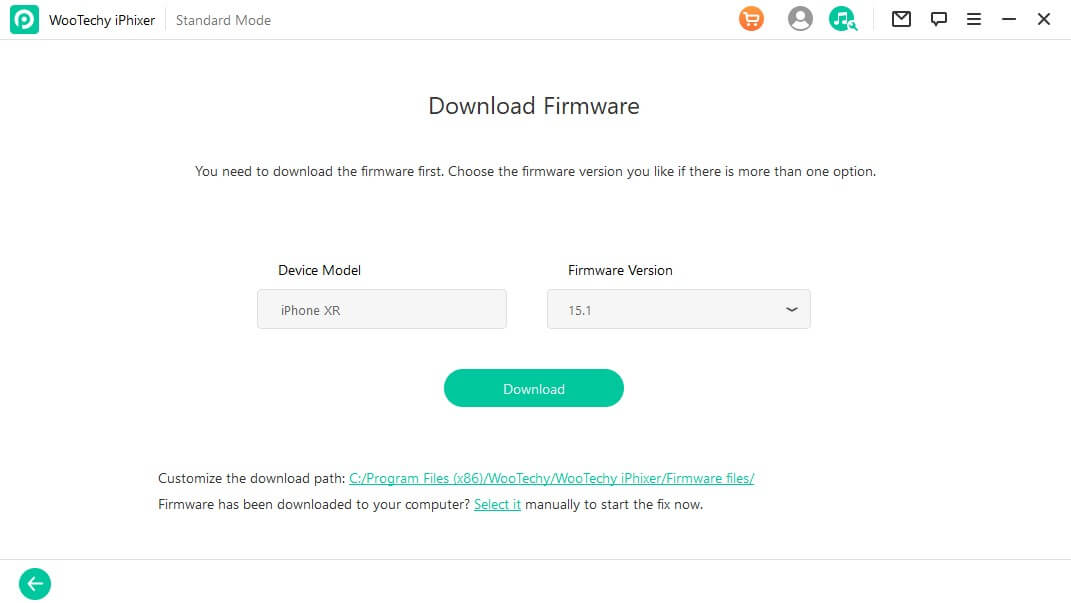 Step 4 Click Start option to let the software fix the pink line on your iPhone screen completely.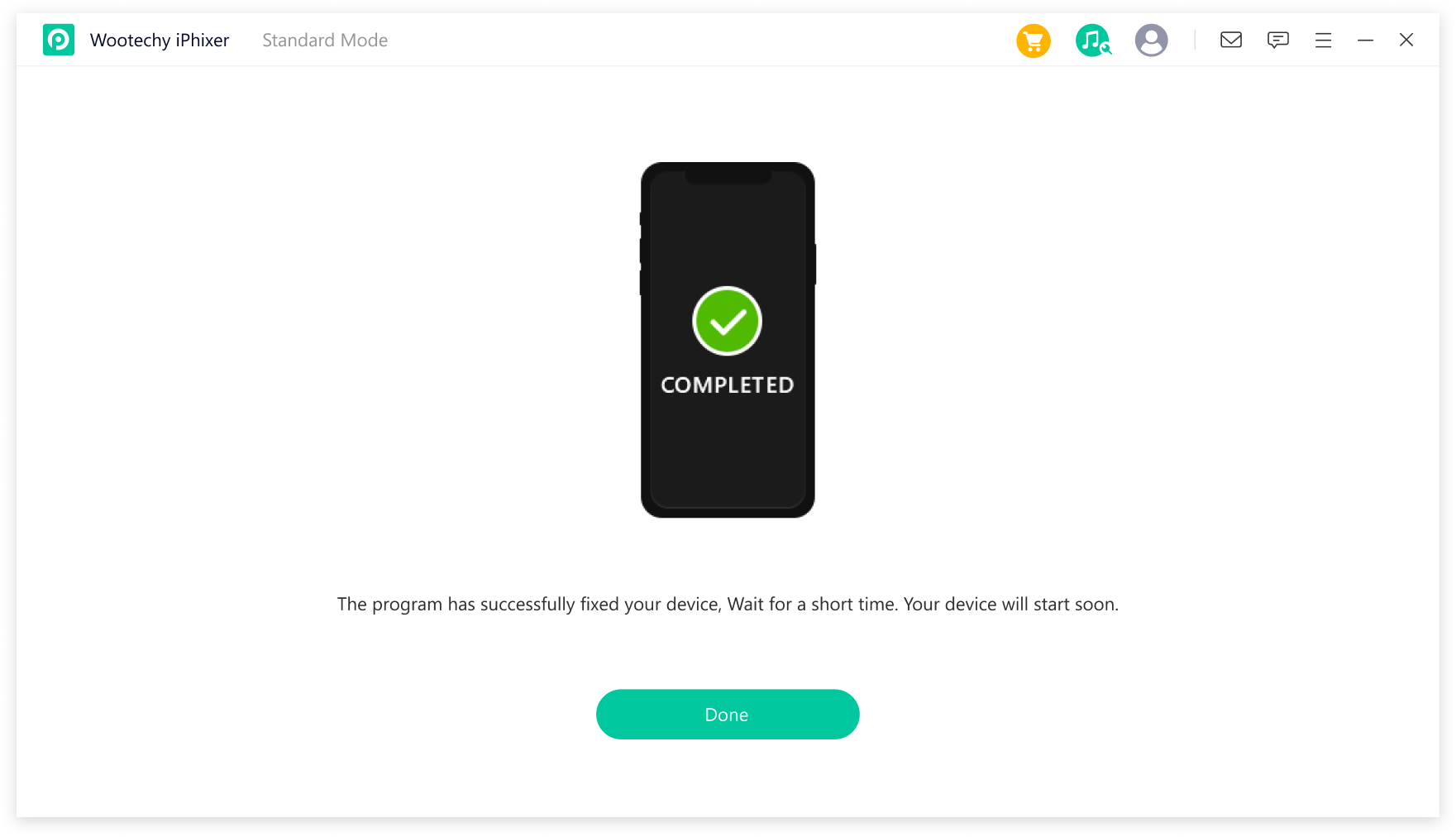 3

Reset iPhone Completely

You can try doing a full reset on your iPhone to remove the pink line display error. But this method is a bit troublesome as it will erase all data on your iPhone.

Here's how you do it:

Step 1 Backup your phone on iCloud.

Step 2 Click the Settings icon from the home screen.

Step 3 Select General from the main settings menu that shows up.

Step 4 Go all the way to the bottom and tap Reset.

Step 5 Now you will see a lot of options here. Select Erase All Content and Settings.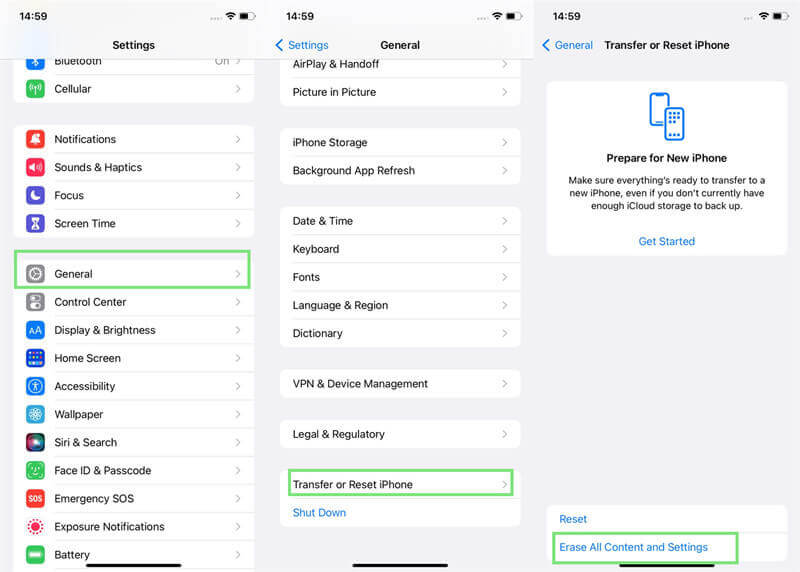 Step 6 Now it will ask you for the device password. Give that and wait for the reset to finish.
Step 7 Once your iPhone finishes resetting, the pink line should be gone. Now you can re-sync your data from iCloud.
4

Restore iPhone Using iTunes

Restoring with iTunes is another way of getting rid of display glitches. However, it will also remove all data on your device after the following instructions.

Step 1 Connect the Phone with your computer and start up iTunes.

Step 2 Press and release the Volume Up and then the Volume Down button of iPhone X, then keep pressing the Sleep/Wake button until the recovery mode screen pops up.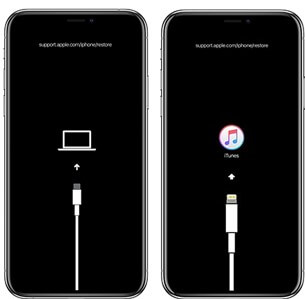 Step 3 Select Restore option on the message shown.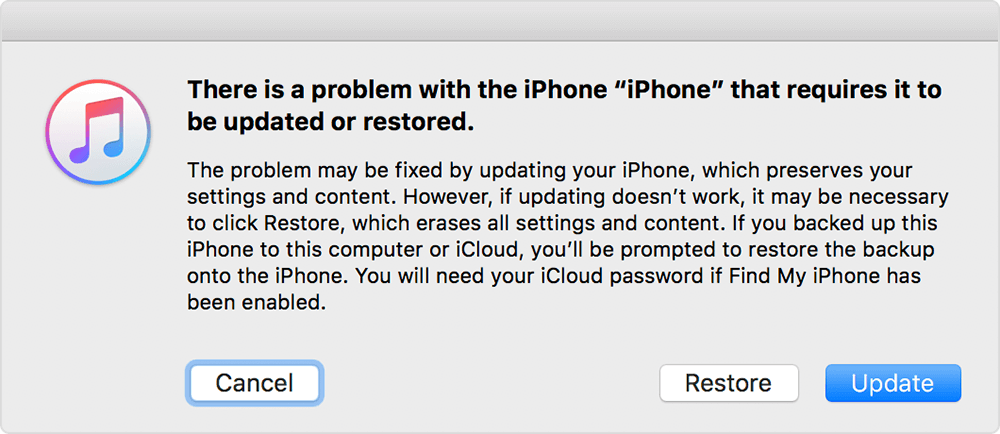 5

Restore iPhone in DFU Mode

DFU mode is the last resort of fixing any software problem on any Apple product. You will need the help of iTunes to do it. The pink line on iPhone X screen and up can be a bit troublesome because DFU on these phones requires excellent finger gymnastics.

You have to begin by downloading the iTunes app on your PC. If you already get it then update it to the latest version. Now, connect your phone to you PC.

Then follow these steps:

Step 1 Press and release the Volume Up and Volume Down button in quick succession.

Step 2 Press and hold the Side button until the screen turns black.

Step 3 At the same time, press and hold the Volume Down while continuing with the Side button.

Step 4 Remove your finger from the Side button after 5 seconds.

Step 5 Keep holding the Volume Down button for around 5 seconds. When your iPhone keeps turning black, then your iPhone is in the DFU mode. And a message will be shown on the iTunes screen.

Step 6 Select OK option from the message and further click Restore iPhone from your iTunes.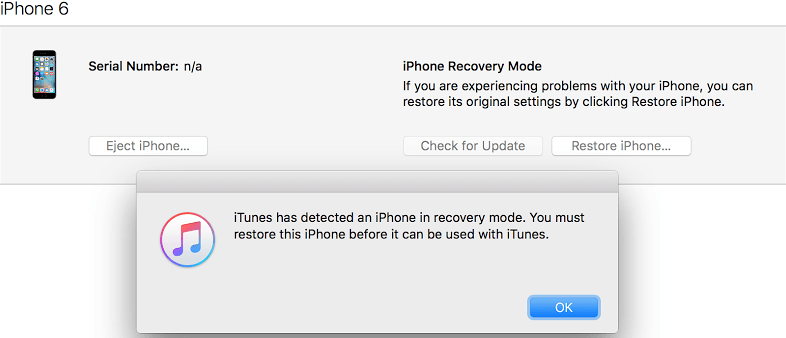 Part 2. Fix Pink Line on iPhone Screen Owing to Hardware Issues
Your pink line might be a hardware issue if none of the methods above managed to fix it. The most likely culprit would be the display. You will probably need to get a replacement for that.
If your iPhone still has a warranty, you can take it to an Apple store. They will hook you up with a new one. If not, you can opt for repairing. But, usually repair costs from apple are not usually worth it and buying a new phone would be much more of a viable option.
Conclusion
I believe that the provided steps should clear out all the ways you can deal with your pink line on iPhone screen issue. If the software is the culprit, then you can easily get it fixed using our iPhixer app which lets you handle all of the processes automatically.
But, if none of the methods work then it's more likely you have a hardware issue. In that case, contacting apple customer support is the only option.