Do you want to remove a forgotten iPhone passcode without "restore" through iTunes? If yes, this post is for you. And if you're here to learn about iPhone passcode bypass methods that will not restore your device, we have some of those prepared for you too.
By the end of this article, you'll know about 5 different ways to get back access to your passcode-locked iPhone without using a passcode.
Some of these methods help you bypass the code without restoring whether through iTunes or any other app, while other methods guide you on how to reset your device to remove the passcode.
| Method | Success Rate | Require Restore? | Require Password? | Type of Unlock | Time |
| --- | --- | --- | --- | --- | --- |
| Siri | 30% | No | No | Partial Unlock | 5 min. |
| Emergency Call | 40% | No | No | Partial Unlock | 5-10 min. |
| iDelock | 95-100% | Yes | No | Full Unlock | 20-30 min. |
| iCloud | 100% | Yes | Yes. Apple ID Password Needed | Full Unlock | 15 – 20 min. |
| iTunes | 100% | Yes | Yes. Screen Passcode Needed | Full Unlock | 20- 40 min. |
Part 1: Forgot iPhone Passcode? Unlock it without Restore by Siri
One way to unlock forgotten iPhone passcode without restore is to use the Siri hack that has been all over the place for a while. But keep in mind that this method is very device selective. It only works on older iOS iPhone devices.
With that being said, here's how to carry out the Siri iPhone unlock hack.
On the locked screen, start by asking Siri about the time. You can say, Hey Siri what time is it? Next, once your iPhone displays an analog clock, tap on it.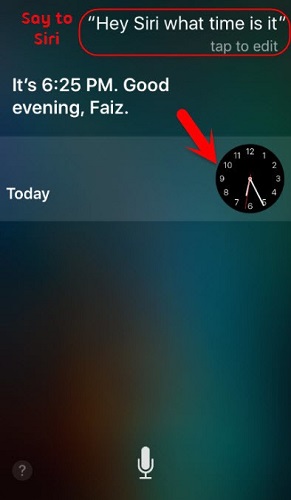 After tapping on the clock, click the + button on the screen that follows.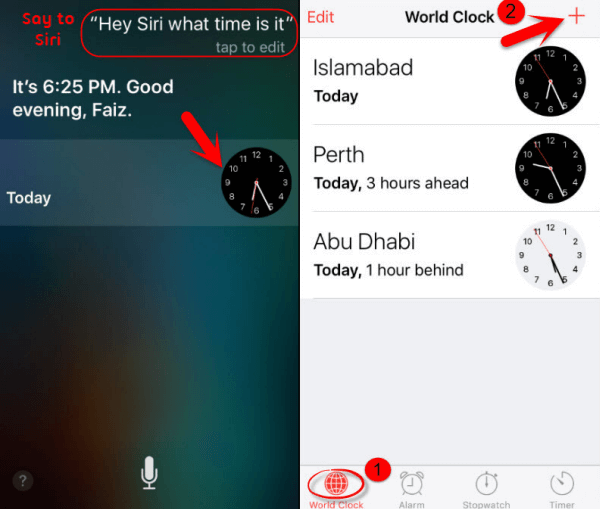 Next, type any word into the search bar, just as is in the image below. Tap and hold the word, click Select All upon which you'll see Share amidst other options.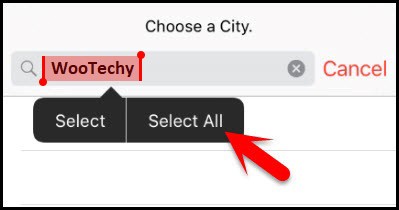 Tap Share, choose the Message app, type any word into the recipient "To" field, and click the Return key on the keyboard. When the text you inserted into the recipient field becomes highlighted in green, tap the + icon next to the highlighted text.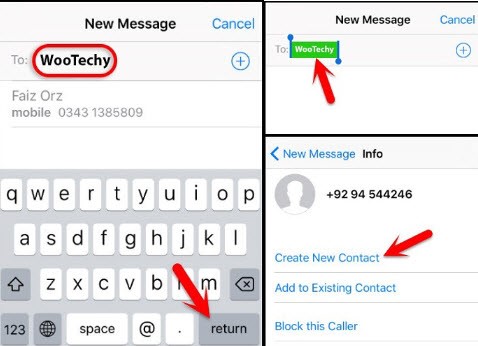 Tap Create New Contact, hit Add Photo, and click Choose Photo. When you are in the Photos Library, tap the Home Button. This will get you into your device without the passcode.
Part 2: Forgot iPhone Passcode? Unlock it without Restore on Emergency Call Screen
If your iPhone is running on the iOS 6.1 version, though very unlikely this time and age, it's possible to unlock your iOS device without the passcode using an emergency screen unlock.
But don't worry if you run a newer or more recent iOS version because we've got you covered with other ways to unlock your iOS device without the emergency call trick.
That said, the guide below explains how to do the emergency call screen trick.
First, slide to unlock your locked iPhone. Just type any passcode. After receiving an incorrect passcode error, cancel the iPhone lock screen.
For the second time, slide to unlock, this time without attempting a passcode. Instead, tap on the Emergency Call button. Next, press and hold the Power button until the "turn off iPhone off" slider appears, and then tap Cancel.
The next step is to press 112 (an emergency number) on the dialer, click the Call button, and cancel immediately after the call is sent.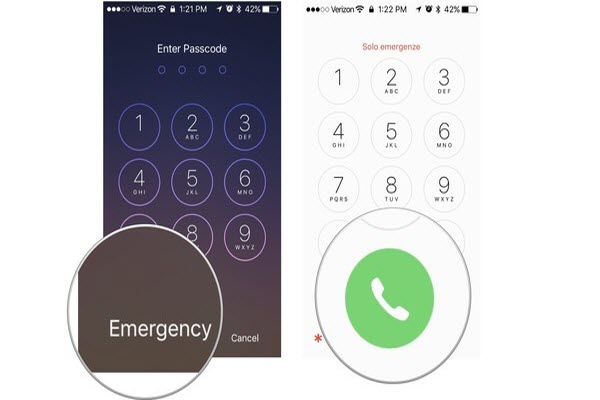 After ending the call, press the Power or Home button to display the unlock screen once more. Now hold down the Power button for 3 seconds and tap the Emergency Call button just before the "turn off iPhone off" slide appears.
If you were able to follow through without a mistake, your iPhone should be unlocked.

With the emergency trick, your access to your iPhone will be limited to the Phone dialer, Contacts, and Photos app. If you need a much better and very effective unlocking method, read on.    
Part 3: (iOS 15 Supported) Unlock iPhone Passcode with WooTechy iDelock
iDelock is a Windows PC app developed by WooTechy to help iOS users, including iPhone owners, get past a locked passcode screen. If any of the methods won't work for you, WooTechy is an app to definitely try out.
Before seeing how to unlock forgotten iPhone passcode without restore via Wootechy iDelock, here are some things the tool has to offer.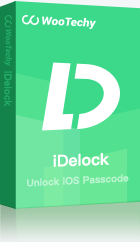 Great Features of iDelock
Removes all kinds of iOS locks, including screen time passcode, MDM restriction profile, iTunes backup restriction, and screen passcode.

It works on almost every iOS mobile device and versions, even the latest iOS 15.

Lightweight to install and run on your computer. 

Free to trial. 
Watch the video to unlock iPhone passcode easily.
Now let's see how to use iDelock to bypass an iPhone passcode lock.
Install and run iDelock on your Windows computer. Next, select Unlock Screen Passcode from the different unlocking modes, and click Start to proceed.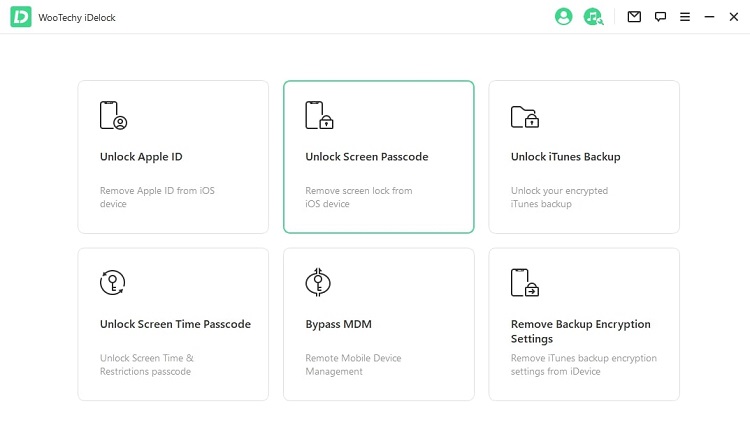 The next step is to connect your locked iOS device to your PC with a lightning cable. You may have to Trust both devices if it is your first time connecting them using a data transfer cable, or you're doing so after resetting your iPhone. With that connection part handled, click Next on the Please Connect Your iOS Device to PC via USB Cable screen.
After iDelock has detected your iPhone, the tool will automatically select a firmware package for your iOS device. Click Download for instant and direct installation, or choose other download options on the screen.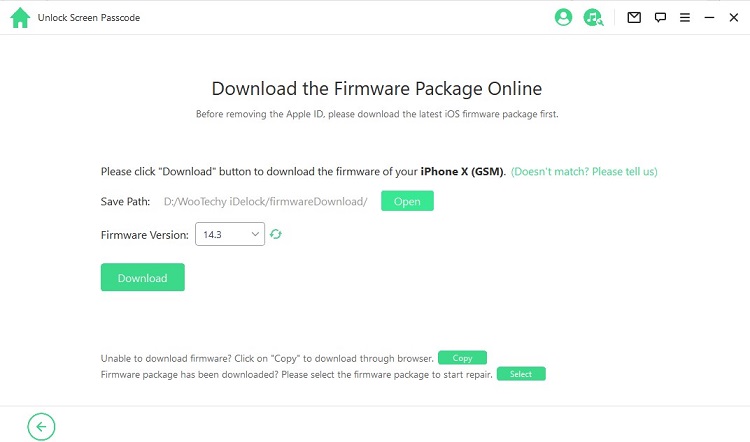 With your firmware package downloaded and verified, click Start to Extract and wait for the process to complete.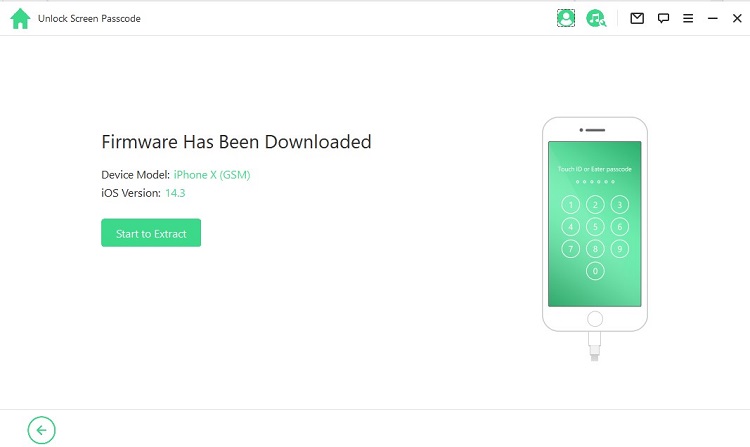 Next, click Start Unlock upon which you'll be requested to enter 000000. Read the disclaimer notice, enter the 6-digit zeros if you wish to proceed, and click Unlock.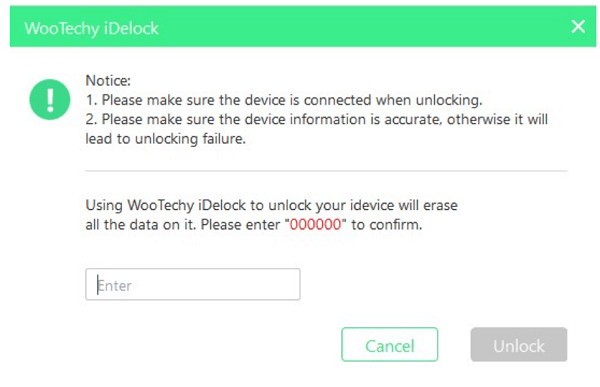 Relax as iDelock remove the screen lock from our iPhone.

Using iDelock to remove iOS screen lock restores your iOS to the latest signed iOS firmware. It also wipes all data on your device. This shouldn't be a problem if you have a full backup of your device stored on iCloud, iTunes, or somewhere.    
Part 4: Unlock iPhone Passcode via iCloud
Another way to unlock an iPhone passcode is to use iCloud. This method requires that you know your Apple ID and password. Follow the steps below to complete the steps.
Visit https://icloud.com/find on a mobile or desktop web browser. Sign in to your iCloud account using your login credentials.
Next click any of the Green dots, representing devices connected to your iCloud account, to figure the particular affected device. Click the more options "I" icon next to the said device and Tap Erase iPhone on the screen that follows.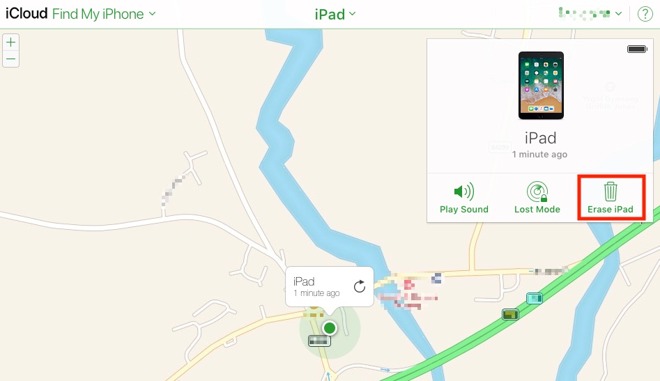 Keep in mind that this method will also erase all content, including data on your iPhone.
Part 5: Unlock iPhone Passcode with iTunes Restore
Many iPhone users ask how to unlock forgotten iPhone passcode without restore because they don't have a PC. For users with a PC, here's how to use iTunes to reset a disabled iPhone.
Install iTunes on your Mac or Windows PC. Switch off the affected iPhone. Get a data transfer cable and plug one side of it into your computer. Connect the other end of the cable to your device, holding down the Home button simultaneously. Don't release the home button until your iPhone displays the iTunes logo, indicating your device has entered recovery mode.
Now open iTunes on your computer. Go to your iPhone mobile information interface (if you're not there already), click Restore, and then Restore and Update.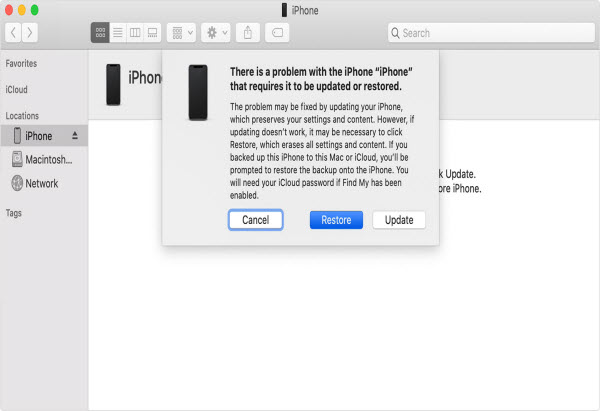 Wait some minutes for the process to get done. Afterward, you'll be required to enter your Apple ID and password. After entering it, your iPhone will be unlocked.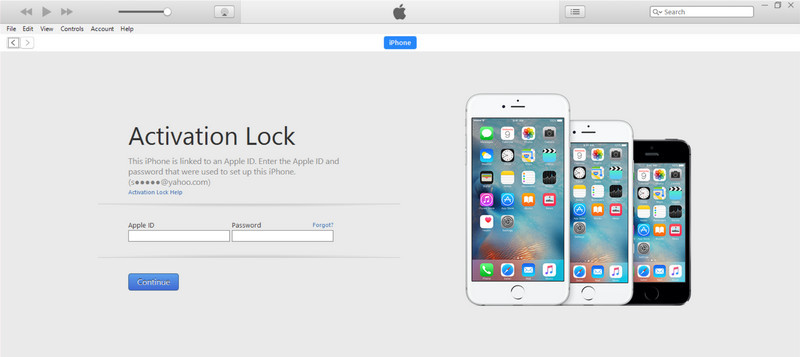 This method also wipes your device data. This is why it's important to always make a full backup of your iPhone.
Conclusion
With any of the 5 methods shared in this blog, you should be able to unlock any iPhone device with a forgotten passcode. Many have found WooTechy iDelock to be a useful third-party app for not only screen lock removal but also other types of iOS locks. With this tool, no matter which iOS version your iDevice is running, even the iOS 15, the locks can be removed easily.
You may want to trial the software for free. And if you have any questions regarding this post or iDelock don't hesitate to ask in the comments.