Forgetting passcode to our iPhone is frustrating as you'll be locked out of the device. However, it is even more upsetting when you found that your iPhone won't unlock with correct passcode.
When you find that your iPhone won't unlock with the correct passcode, calm down. There are some straightforward things you can do to get into your phone. In this article, you can find all the effective solution when iPhone passcode not working. Keep reading.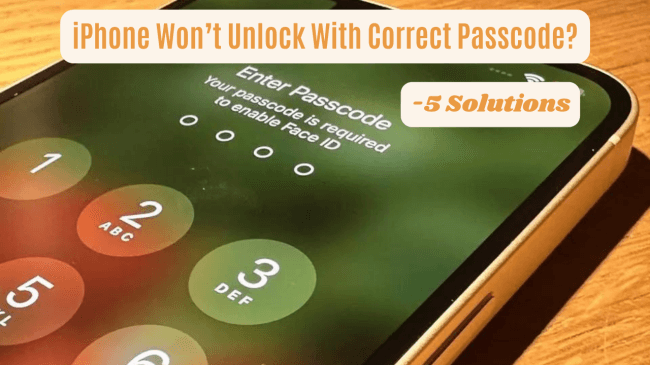 Why My iPhone Won't Unlock With Correct Passcode?
Software Glitches: Software bugs or glitches can prevent the passcode from being recognized and your iPhone from unlocking properly.
Hardware Problems: Issues with hardware components, such as the Touch ID sensor or the display, can lead to difficulties in passcode recognition and unlock failures.
Disabled iPhone: After multiple unsuccessful attempts, it is likely that your iPhone is disabled as a security measure.
Apple ID and Two-Factor Authentication: Problems with your Apple ID or two-factor authentication can cause iPhone won't accept correct passcode
iCloud Keychain Syncing: Inconsistent syncing of your passcode across devices through iCloud Keychain can result in iPhone passcode not working.
Passcode Changes Across Devices: Using different passcodes on different devices linked to the same Apple ID can lead to confusion and difficulties in iPhone unlocking.
iOS Updates and Compatibility: After an iOS update, compatibility issues can arise that affect passcode recognition and cause unlock failures.
What to Do if iPhone Won't Unlock With Correct Passcode
1. Try Default Passcode
When iPhone won't accept correct passcode, you should try the default passcode at first. Generally speaking, these passcodes are 0000(00), 1234(56) or something like these. You can try any of them to check whether your iPhone recognizes it.
However, remember that when you enter the wrong passcode too many times in a row, you will increase the amount of time you have to wait before you can try again and finally get your iPhone disabled. So you'd better try these so-called default passcode for at most 6 times.
2. Force Restart your iPhone
Force restarting is the second thing you should try once you've found that your iPhone won't unlock with correct passcode. This is a simple and straightforward process. It can help fix a lot of issues with your iPhone. However, how you do it depends on what model of iPhone you have.
For iPhone 6s and earlier ones, simply hold down the Power button and the Home button simultaneously. Pressing both of these down at the same time will eventually make the Apple logo appear on the screen. That's when you know that you've force restarted your phone and can release both buttons.
For iPhone 7 and 7 Plus, hold down both the Power button and the Volume Down button. Again, once the Apple logo appears, you can release these buttons.
For iPhone 8 and later ones, quickly press and release the Volume Up button. Follow that up by doing the same with the Volume Down button. Then press and hold the Side button. When the Apple logo appears on the screen, you can let go of the button.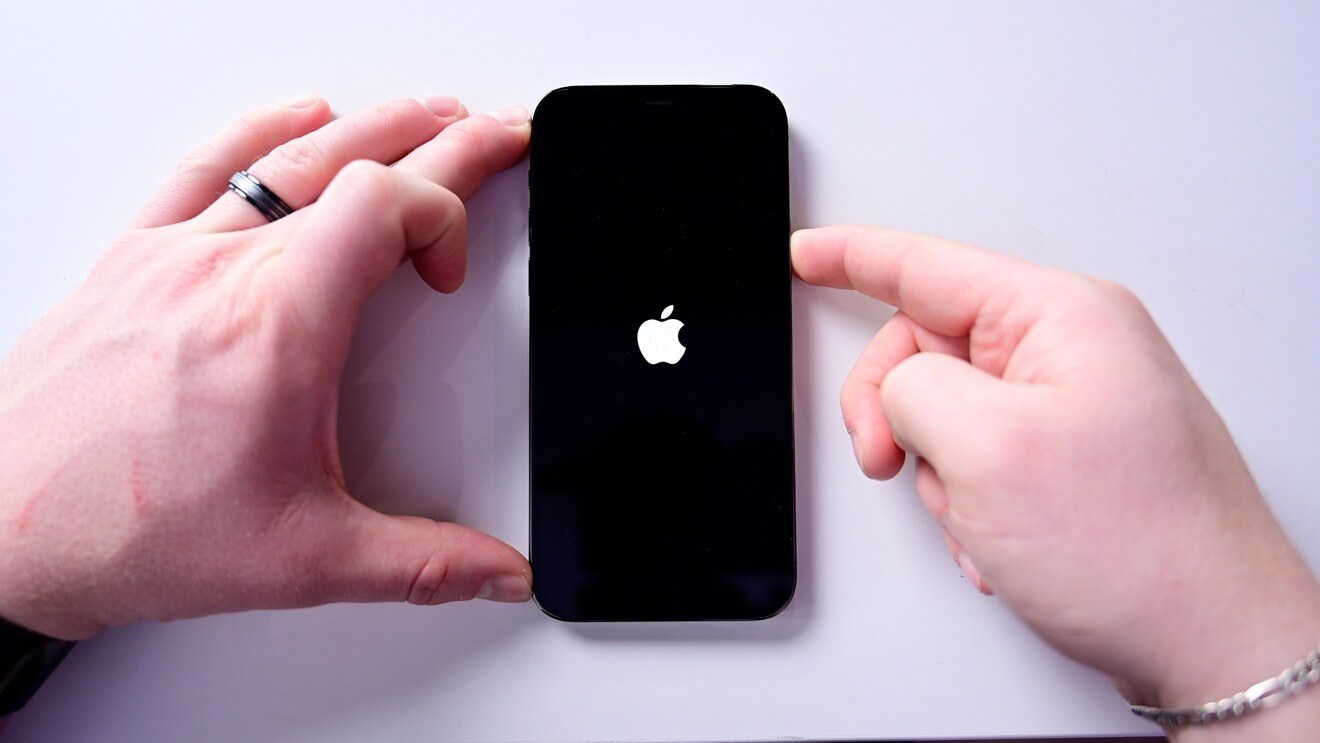 3. Unlock iPhone Without Password Using iDelock
If none of above works and iPhone won't unlock with correct passcode, you may have to use professional unlocking tools to remove screen passcode from your iPhone. WooTechy iDelock will help a lot on this issue. No matter it's Face ID not working, Touch ID or digital passwords not working, iDelock can remove the locks with a few clicks without Apple ID or password!
It's a iDevice unlocking tool that can remove MDM, Apple ID, screen passcode, Screen Time passcode and from your iPhone/iPad/iPod without any password. With it, the only thing you need to do is clicking on the options provided by it without the need for iTunes. You don't have to be a tech-savvy, you can unlock your iPhone easily and quickly.
Besides, it has a great compatibility with both Windows and Mac as well as almost the iPhone models and iOS versions, including the latest iOS 16!
How to Fix iPhone Passcode Not Working By Using iPhone Passcode Remover - iDelock:
You will have to download the software and launch it. Then choose Unlock Screen Passcode from the options provided.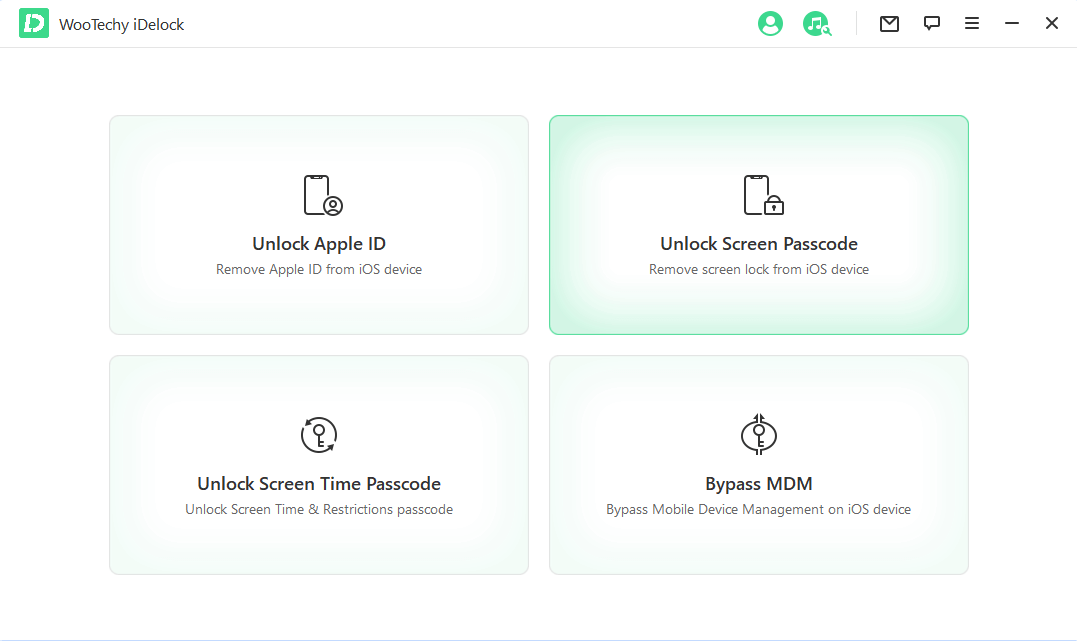 Next, connect your phone to your computer to continue.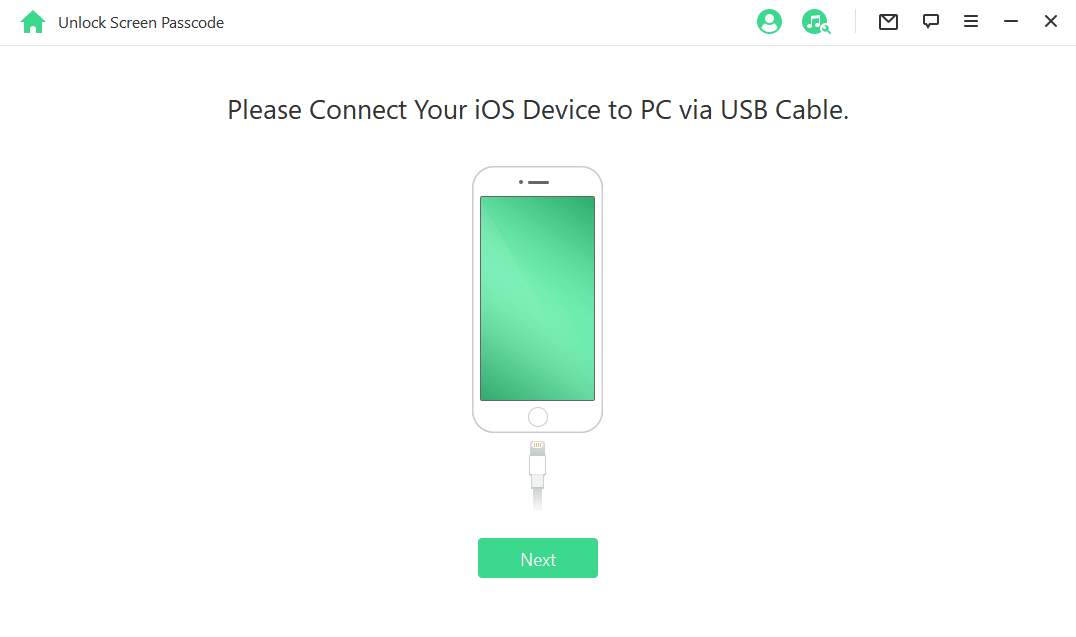 iDelock will detect your iPhone and provide the most suitable firmware for your iPhone. Choose a version you like and click Download.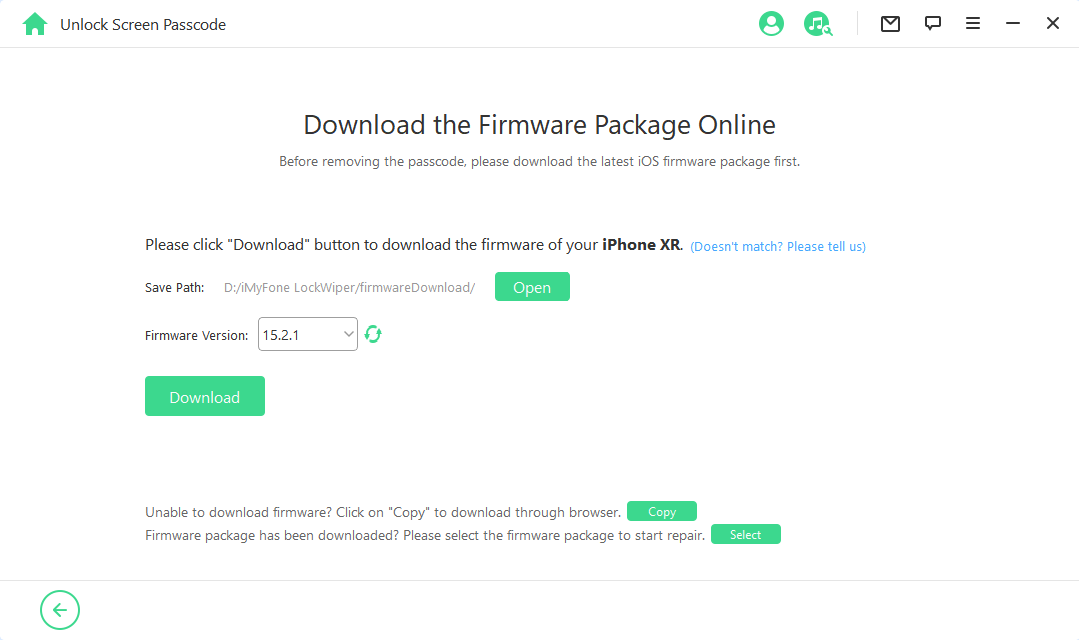 After downloading, click on Start and read the notice carefully, then enter 000000 to confirm your action.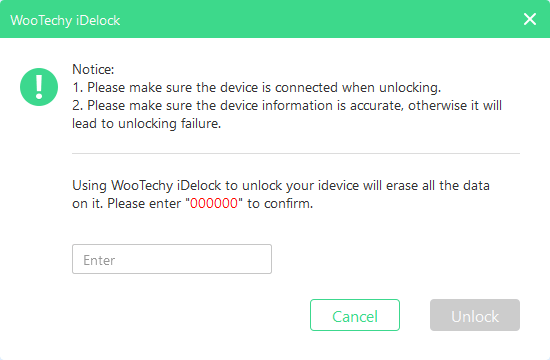 Wait for several minutes and you can get a brand new iPhone without any passcode! How easy and quick it is!
4. Restore iPhone With Recovery Mode
If force restarting iPhone is not working and still iPhone won't accept correct passcode, there is another method you can try - putting your iPhone in Recovery Mode with iTunes. Recovery Mode can help you find and fix whatever the problem is. However, you may want to back up first beacuse your data would be erased.
Connect your phone to a computer and launch the latest version of iTunes or Finder.
Then repeat the same process of force restarting your iPhone.
you need to hold the button(s) for a longer time till the recovery mode screen shows.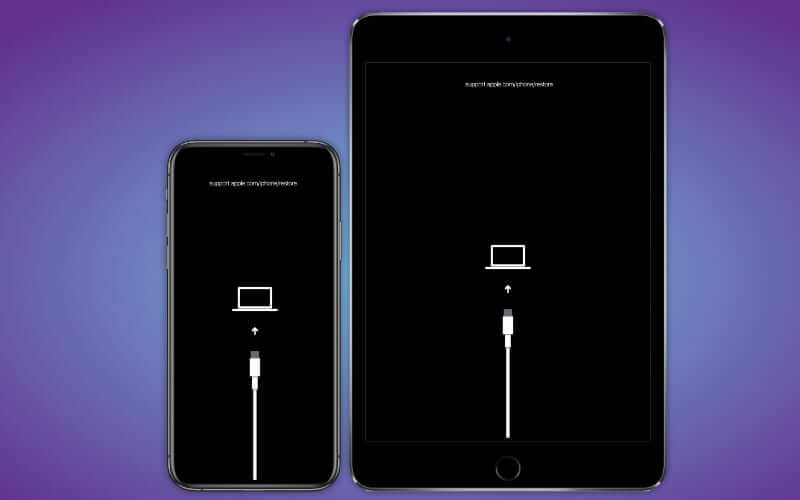 Then a pop up should appear on the iTunes/Finder screen with the options to update or restore your iPhone.
Hit Restore and follow the onscreen prompts to finish the whole process.

5. Restore iPhone via iCloud Find My App
If you have another Apple device, like iPhone or iPad, you can use Find My app to reset iPhone if locked out.
Log in to iCloud or the Find My app on others' iPhone with your own Apple ID and password.
Go to Find iPhone (iCloud) > All Devices (Both iCloud and Find My app).
Select your phone and choose the Erase iPhone option.
Enter the Apple ID password and verification code to confirm your action.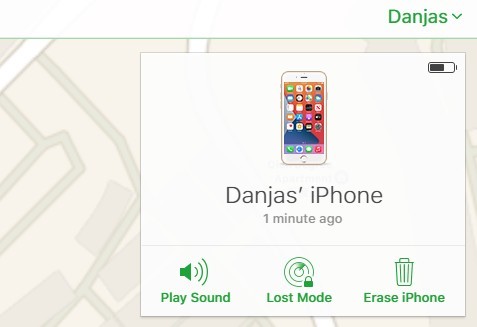 How Many Attempts to Unlock iPhone?
An iPhone allows a certain number of failed passcode attempts before implementing lockout times as a security measure. If you enter an incorrect passcode on your iPhone, the 7th attempt will result in a lockout for 5 minutes, the 8th attempt for 15 minutes, and the 10th attempt for forever.
Another thing to be noted is that if you have enabled "Erase data" after 10 failed passcodes in Settings, iPhone would automatically earse all information, media, and personal settings for you.
This security feature ensures that if someone tries to guess your passcode, they are progressively discouraged due to the increasing time delays imposed after multiple failed attempts. It's important to remember your passcode or use Face ID or Touch ID to avoid unnecessary security lockout and interruption in accessing your iPhone.
Conclusion
Memory is an odd thing. Sometimes we can forget where we put our keys or wallet ,but we don't often forget things we use every day, such as iPhone passcode. So, if your iPhone not accepting correct passcode, and you are sure your entering it correctly, then following these steps will help you get back to using your phone.
Most importantly, the WooTechy iDelock can completely remove the screen passcode from your iPhone with ease. Just download and give it a try!