Gaining full access to all your iOS device features requires an Apple ID, which is instrumental in managing all apple services. The iCloud account is a subdivision of your Apple ID, and most people use this account to log on iCloud email.
However, you might forgot your iCloud email password and this makes you unable to access all your iCloud emails. In this case, you can only choose to reset or remove the iCloud email password. This post will tell you exactly what to do when you forgot iCloud email password. Read on.
How Do I Reset My Apple iCloud Email Password?
As much as forgetting your iCloud email password can be exasperating, there is no cause for alarm because of the various means available to fix this problem.
We will state detailed methods in this article to help you remove and reset iCloud email password. All you need to do is closely follow the steps of your preferred method, and you will be back in your iCloud email in no time.
1

Reset iCloud Email Password Using Two-Factor Authentication

Resetting iCloud email password using your two-factor authentication is a piece of cake. First, note that the two-factor authentication must have been set up. This way, you can easily reset your password on your trusted iPhone or via your Apple ID page.
With Your iOS device
Step 1 Launch the Settings app from your home screen. Select [your name] and proceed to Password & Security.
Step 2 Tap Change Password. Input your screen passcode and then set a new iCloud email password.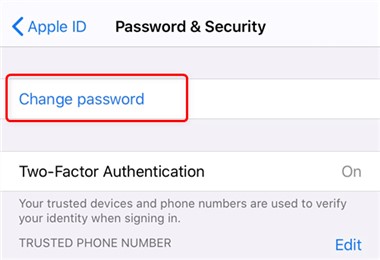 On the Apple ID Account Page
Step 1 Go on the web and log on to "appleid.apple.com" on a browser, and then click on the "Forgot Apple ID or password" button. Input the Apple ID (iCloud email account) utilized for two-factor authentication.
Step 2 Click Continue to send a notification to your device. Tap Allow on the popup notification of your iOS device.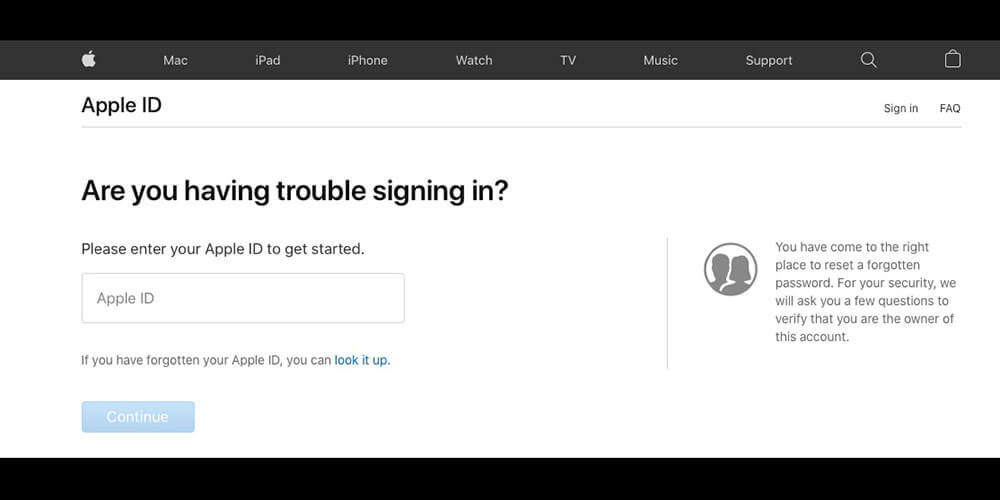 Step 3 Follow the on-screen steps, provide your screen passcode, and then reset your password successfully.
If you are taken to a page with the heading "Select information you want to reset"
On that page, select "I need to reset my password" and then click on the "Continue" button.

A page that says "Select how you want to reset your password" will appear. You will be presented with two options either to "Get an email" or to "Answer security questions".

If you choose the "Get an email" option, which is the easiest option, an email will be sent to the backup email account immediately. If you choose the "Answer security question", you need to answer the questions set before. Then you cam reset your iCloud email password.
2

Reset iCloud Email Password Using Two-Step Verification

If you have two-step verification enabled for your Apple ID, all you need to reset iCloud email password is a Recovery Key, and a trusted device ( alternatively, a phone number can be used). In the following steps, resetting iCloud email password can be easily achieved.

Step 1 Log on to https://iforgot.apple.com/password/verify/appleid, provide your Apple ID and select Continue.

Step 2 Click on Reset Your Password and tap Continue again. Enter your Recovery key to continue.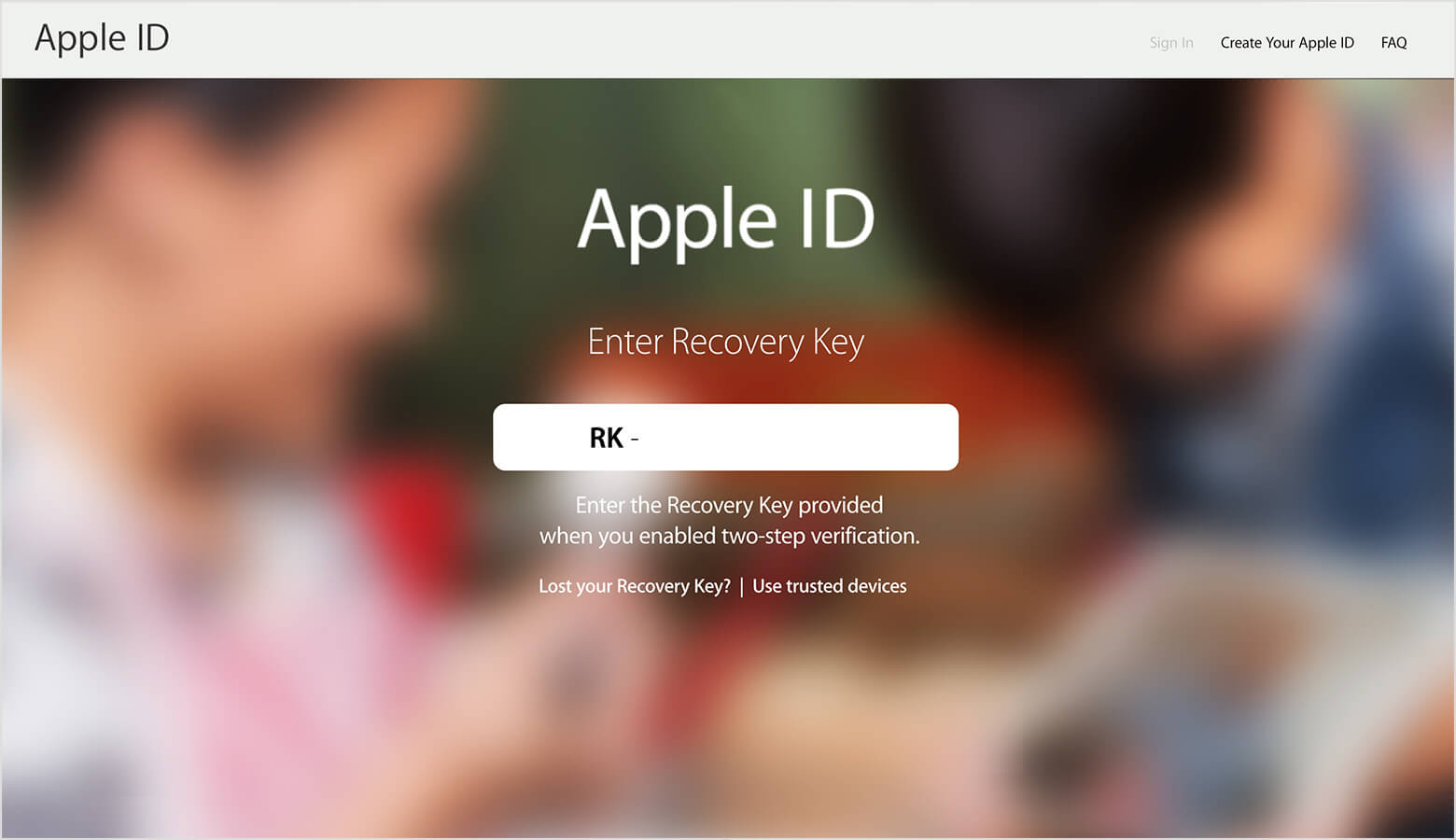 Step 3 Select your trusted device and input the confirmation code. Provide a new password and then click Reset Password to finish the whole process.
3

Reset iCloud Email Password by Answering Security Questions

Another fairly easy way to reset your iCloud email password is by answering security questions. To do this, ensure you have set up security questions before and recall the answers to them, then follow these steps:

Step 1 Go to https://iforgot.apple.com/password/verify/appleid and enter your Apple ID. Next, choose the option to reset your password, then click Continue.

Step 2 Choose the option to answer your security questions and click on the Continue button to proceed to the security questions page. Answer the questions correctly and select Continue again.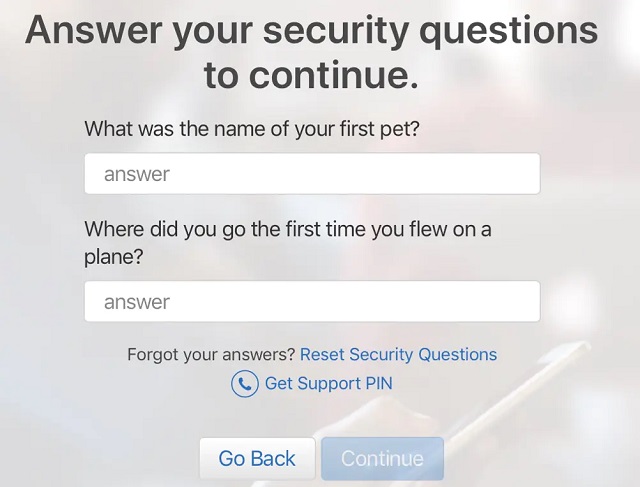 Step 3 The reset password page will appear, and you will be allowed to provide a new password for iCloud mail. Confirm the password by entering it twice.
4

Reset iCloud Email Password by Asking for the Account Recovery

You can also request account recovery to reset iCloud email password in the following steps. This process is quite easy to follow but can be a little time-consuming.

Step 1 On the iForgot interface, enter your Apple ID (iCloud email account).

Step 2 On the next page, choose Don't have access to any of your Apple devices. Then choose Can't use any of these options.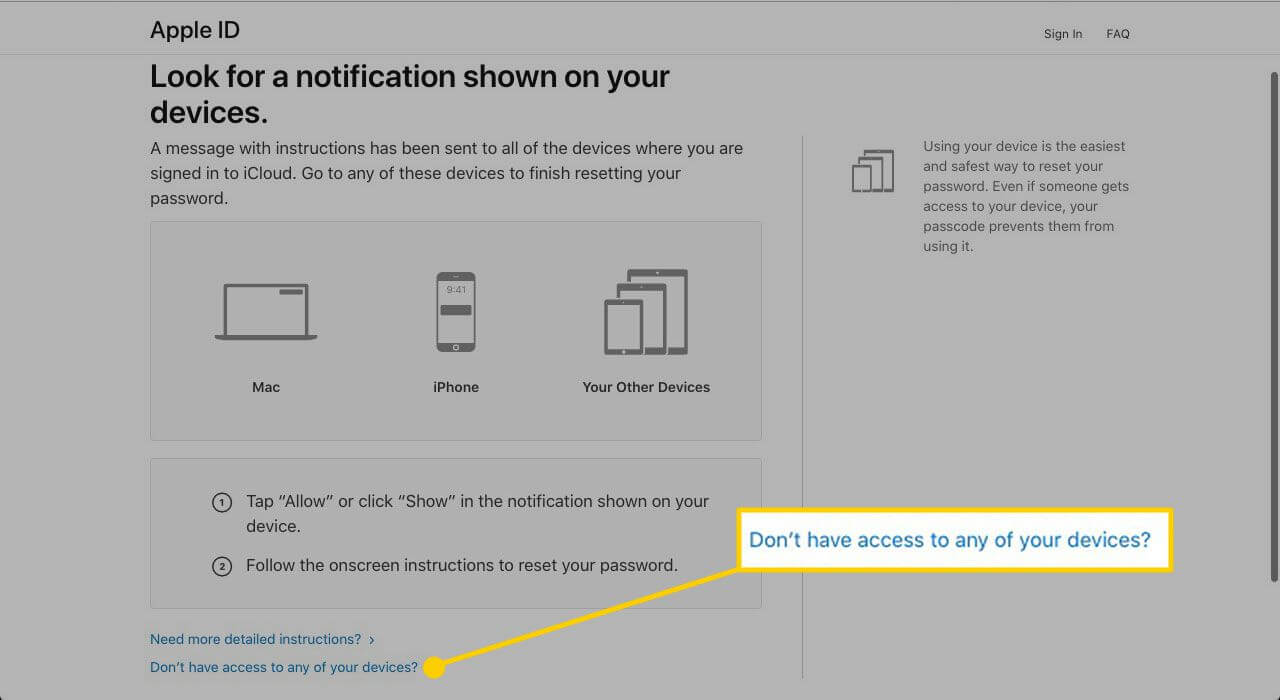 Step 3 You'll see a detailed instruction about Account Recovery, read it carefully and select Continue anyway.
Step 4 Then a verification code will be sent to your trusted phone number. Input it on the screen to continue. Finally, you'll see a detailed guide on what information you need to provide for Account Recovery. Just follow the prompt to finish the whole process.
5

Remove iCloud Email Password Using WooTechy iDelock

If you have tried the methods listed above and failed. All you need is to use a third party software that can help you remove iCloud email password in seconds.

One of the best software to use at the moment is WooTechy iDelock, which is your one-stop solution for bypassing any form of locks set up by iCloud email (Apple ID), screen passcode, Screen Time passcode or MDM, on your iOS/iPadOS device in a hassle-free manner. 

And now it is compatible with all iOS/iPadOS devices and versions, even the newest iPhone 14 and iOS 16!
Follow these steps to get started with this amazing software:
Launch WooTechy iDelock on your computer, and select the Unlock Apple ID mode.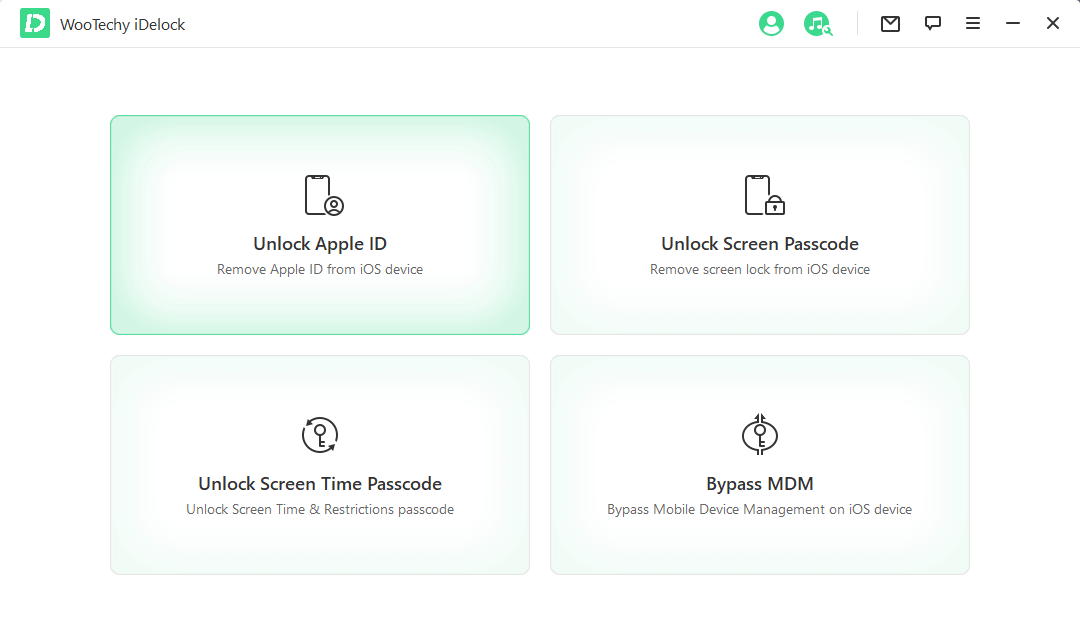 Connect your device to your computer, and tap Trust from your iPhone screen if you have not trusted the computer previously.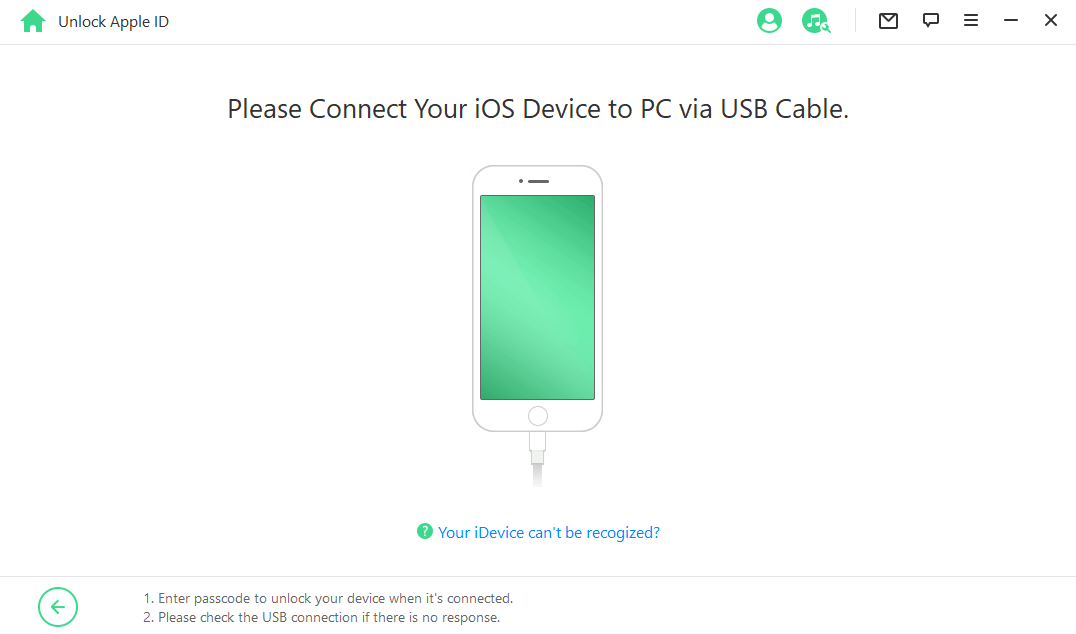 Click Start to remove the Apple ID or iCloud email account linked to your device.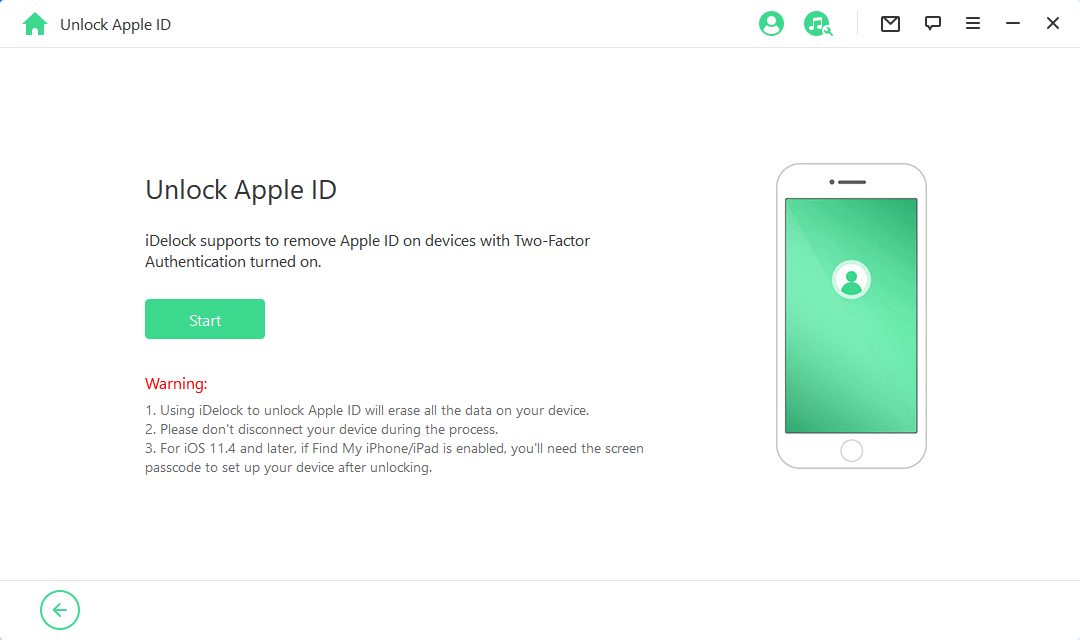 If Find My iPhone is disabled, the iDelock will instantly start to unlock your device.
If Find My iPhone is enabled on your device, you will be required to reset all settings. To do this, proceed to Settings > General > Reset All Settings. After your device restarts, iDelock will begin to unlock your Apple ID and iCloud account.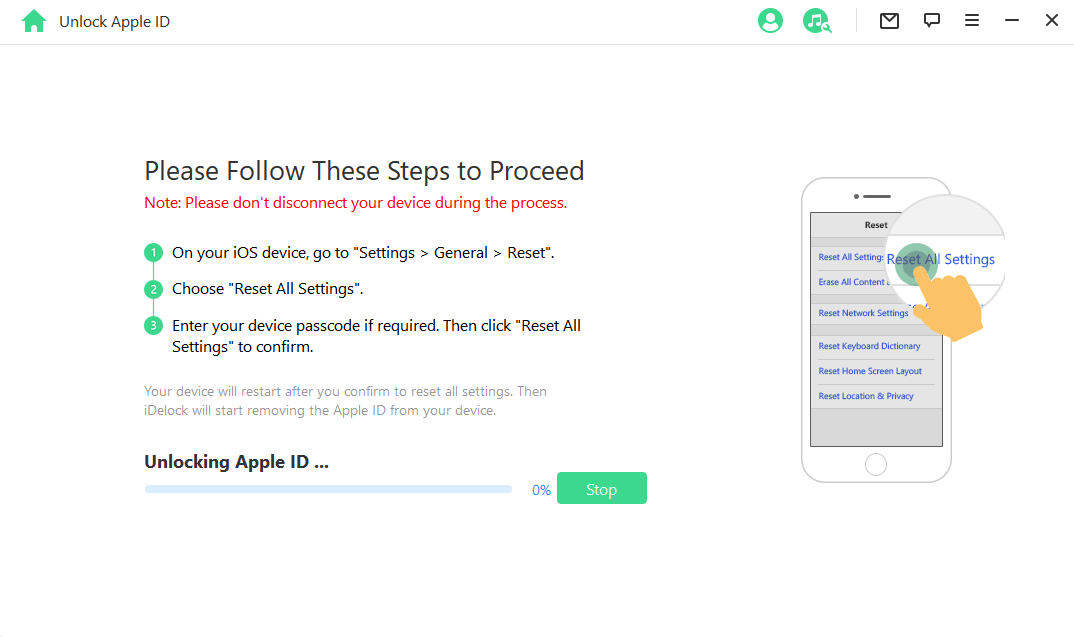 If Two-Factor Authentication is enabled, you can manually confirm by going to Settings > Apple ID > Password & Security. Check to see if it is on and click Next to continue. Also, you need to ensure the screen passcode is set up.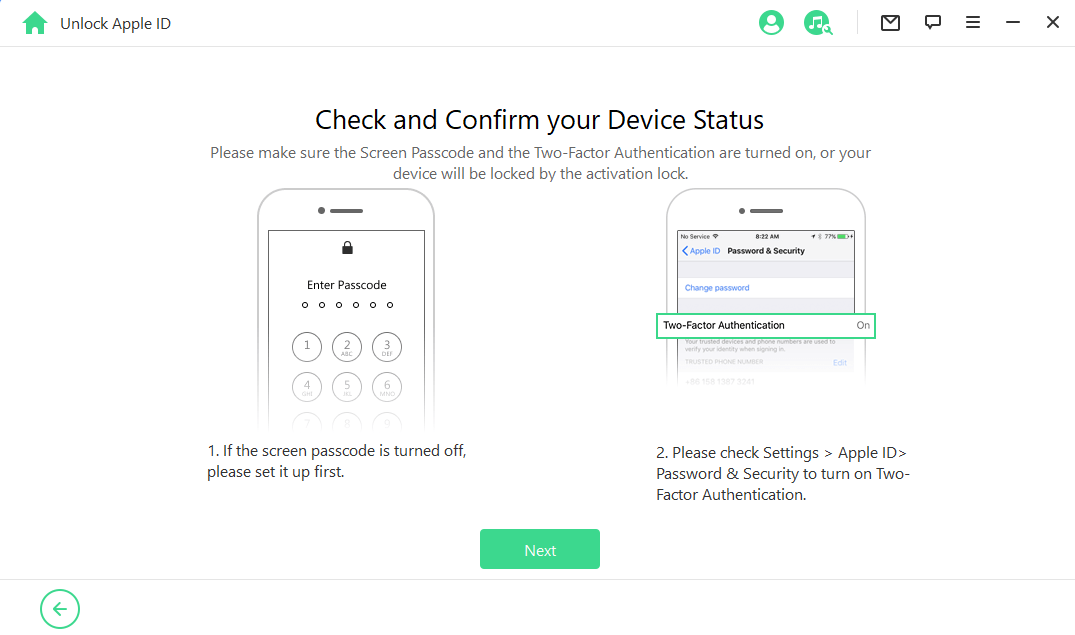 Next, iDelock will ask you to enter 000000 for the final step. After that, iDelock will begin unlocking the Apple ID on your device.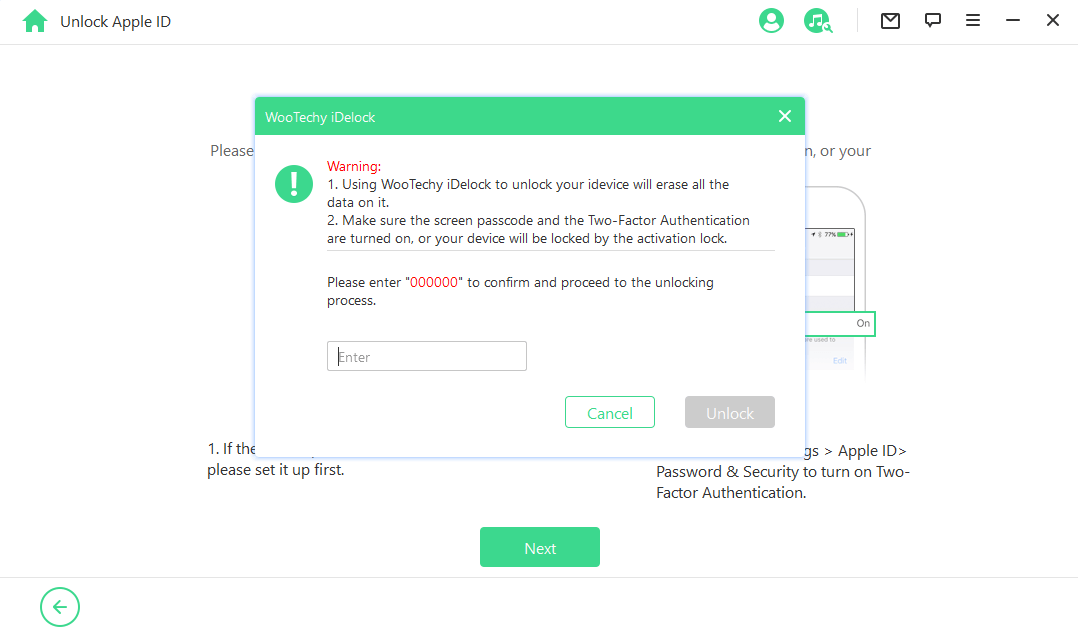 In a few minutes, the process of unlocking your Apple ID will finish. After your device reboots, you need to set it up as new . Remember to choose Unlock with Password when the page shows up. Then choose Use Device Passcode then input your screen passcode. Now you can create a new iCloud Email Account and use it on the device again!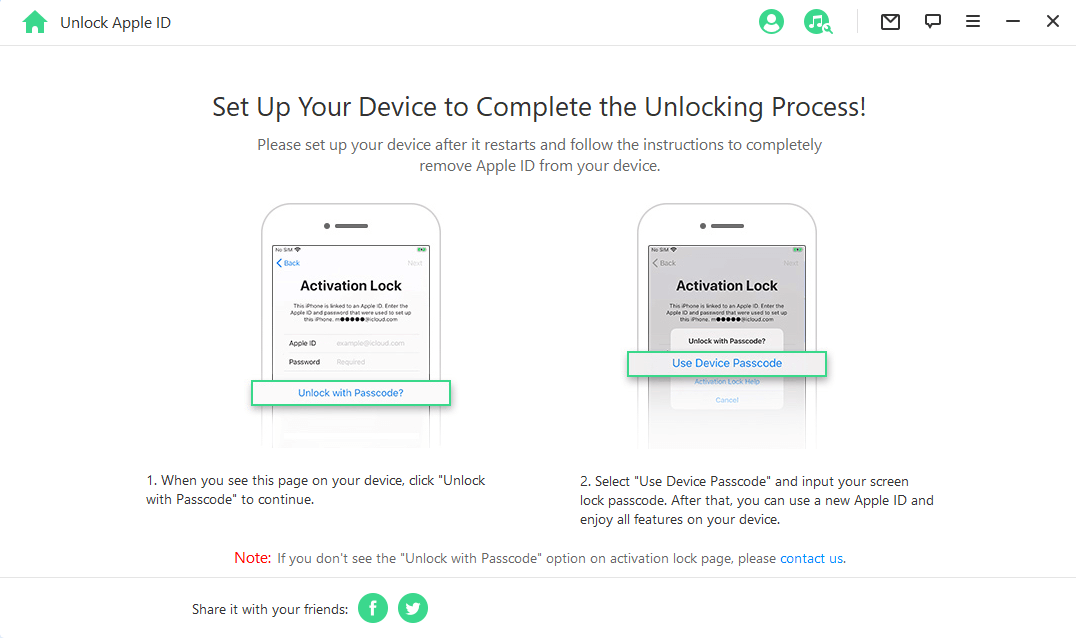 FAQs About iCloud Email and Apple ID
1. How Do I Change My iCloud Mail Password?
Ensure that your iDevice has iOS 10 or later. Open the Settings app and tap "[Your Name] > Password & Security". Then tap "Change Password". Type in your device passcode and then you can enter and confirm the new password on the screen.
2. Is My iCloud Email Password the Same as My Apple ID Password?
Yes, the Apple ID password is the same as the iCloud Password.
3. How Do I Find Out My iCloud Username and Password?
Go to the Apple ID account page and select "Forgot Apple ID or Password". Then when asked to enter your Apple ID, click on "Look it up". Enter your first name, last name, and email address. You can also go to iCloud.com, and if you're already signed in, go to "Account Settings", where you can find the details you want.
4. Are Apple ID and iCloud ID the Same?
Yes. Apple ID is the account that is used to access all of Apple's services such as iCloud, App Store, iMessage, Apple Music, etc.
Conclusion
As seen above, there are various ways on how to reset iCloud email passcode. And WooTechy iDelock provides you with the most time-effective method to solve all the issues if you forgot the iCloud email password.
WooTechy iDelock is renowned for its high success rate, and leaves you at no risk of malware infiltration. With WooTechy iDelock, you do not need special skills or technical knowledge; you can resolve the problem in due time with a few clicks. Just download and give it a try!