Being an iOS user, one of the most irritating moments is when your device starts acting weird without you knowing the reason behind such weirdness. One such case is the iPhone restarting when entering passcode. We understand how frustrating it can be when your iPhone restarts when entering passcode without any particular reason. If you face this issue with your iPhone, you are not alone. Hundreds of users complain about this problem.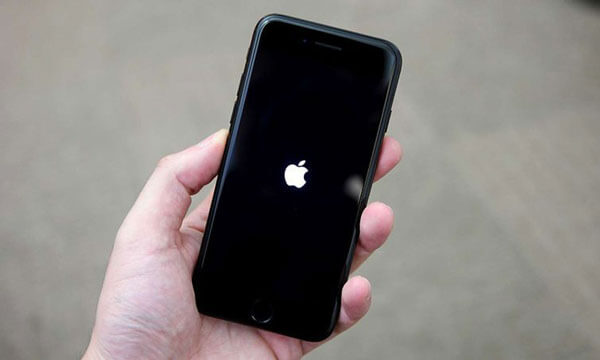 There could be several different reasons behind this. Finding the exact cause could be a challenging task. Well, in this article, we are going to list down all the possible reasons behind this problem and the solutions that could help you fix this problem once and for all. It is going to be a fascinating article, so keep reading it till the end for helpful information.
1

Why Does My iPhone Restart when Entering Passcode?

We have tried to come up with all the possible causes of why the iPhone restarts when entering passcode. The following are the main reasons behind this issue:
Updating Problem
One of the possible reasons for your phone being restarted repeatedly is the issue with updating your iOS version. While updating the iPhone to the latest version, if the process is hindered for any reason, it can create several problems in your phone. That's the reason Apple warns its users every time they try to update their iOS to keep their devices charged.
Malware Attack
Apple products are well known for the security and safety that it provides to their users. But if you are using a jailbroken device, there are chances of being attacked by different kinds of malware. Although jailbreaking your iPhone device has multiple advantages, it also risks being bombarded with viruses and malware.
Unstable Driver
Another prominent reason why iPhone restarts when entering passcode is the unstable drivers of your phone. An unstable driver in your iPhone must be causing the issue of repeated restarting of your device. There is no specific reason behind your driver being unstable; any change in the device can cause drivers to be unstable.
App Problem
Multiple apps are available on the internet that might affect your iPhone and cause the problems like this. Apps usually don't cause issues like this, but there is always a chance of any bug or glitch in an app causing a problem.
Hardware Issue
If you don't think anything is wrong with your device's software, the only issue could be with your device's hardware. Although there are very few chances that your device is being restarted because of the hardware, it is not wise to ignore the slightest possibility of your iPhone's hardware being damaged or malfunctioning.
2

How to Fix: "iPhone Restarts when Entering Passcode"

Since there are different reasons behind this issue, there are also multiple ways one can fix this issue. We are going to list down all the possible solutions to iPhone restarts when entering passcode. Choose a method that best suits your needs and requirements.
Method 1: Update your iPhone iOS and all other Apps
There are instances when you are using old iOS on your phone; your phone starts to act differently. An updated iOS on your device is essential if you want to run your iPhone without any problems or issues.
You can check if you are running an updated iOS on your device or not by navigating to Settings > General > Software Update. It will show you the current iOS version on your device. If you run an old version, you will see an update option under this section.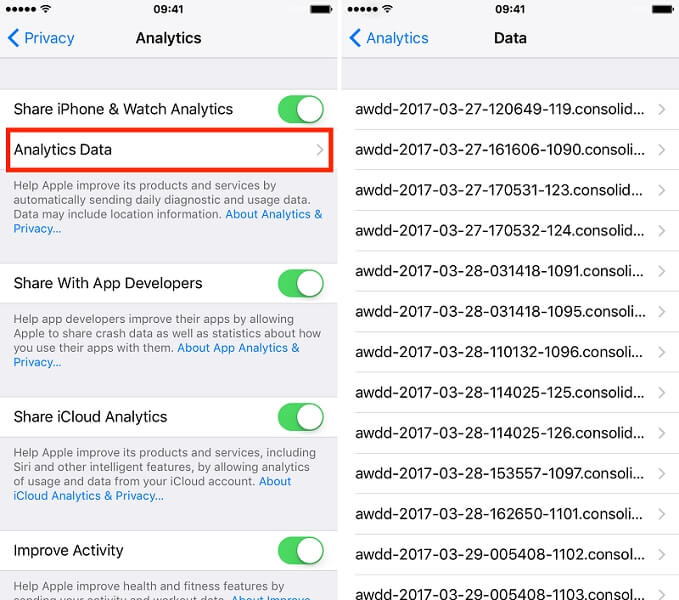 Method 2: Remove Apps that might be causing a Restart
If there is any unsecured app installed on your phone, it might also cause the iPhone restart when entering passcode. To check if there is any issue with the app, follow these steps: Settings > Privacy > Analytics > Analytics Data. Check if any app is repeated, uninstall it, and clear its data. If the phone is restarted because of the app, it would be solved after applying this method.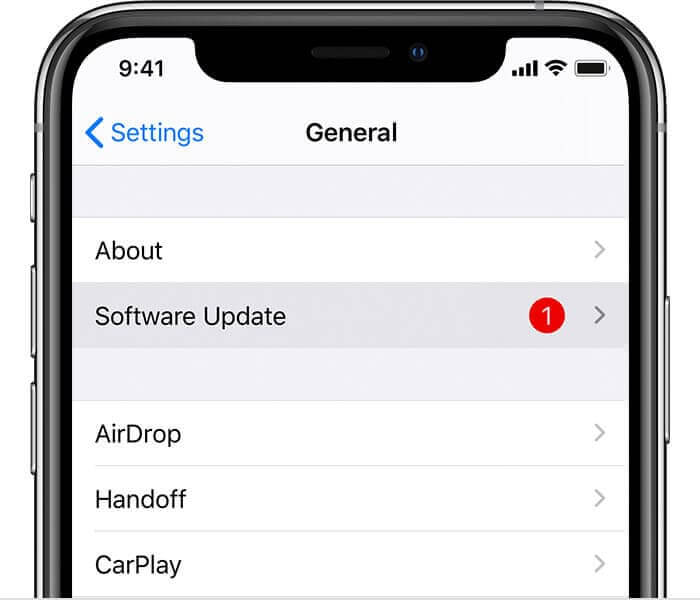 Method 3: Force Restart the Device
Force sometimes restarting also solves many issues that one can't solve otherwise. Depending on your device, follow the steps to force restart your device and fix the problem.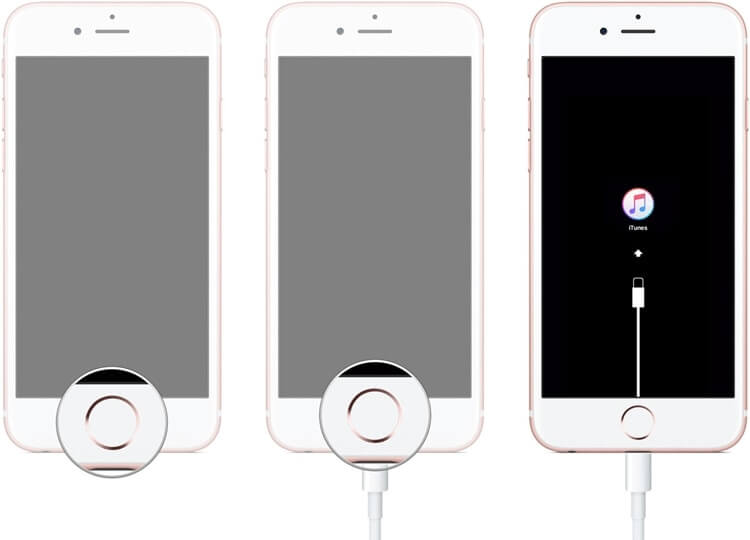 Method 4: Remove your SIM card
Another method that might solve the issue of iPhone restarting when entering the passcode is to try to remove the SIM card from your device. Sometimes the wireless carriers also cause several problems in a device. Check if the device is still restarting when you remove the SIM card from your device.
Method 5: Factory Reset
Another effective method to solve this issue is to factory reset your device. Factory resetting will remove all sorts of malware or errors that might have occurred while updating your device.
Note
It is essential to keep in mind that factory resetting will also erase everything from your device.
To factory reset your device, follow these steps
Step 1 Connect the device to your PC
To reset your device, connect the cable with your iPhone but don't connect it with the PC yet. Press and hold the home button on your iPhone for around 10 seconds and connect the cable to the PC during this period.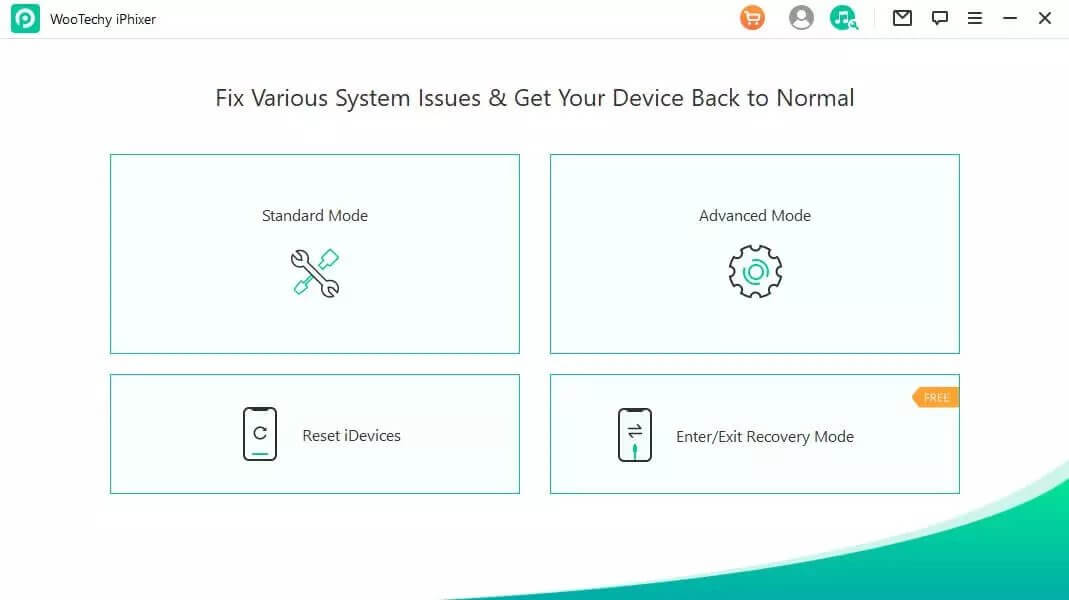 Step 2 Launch iTunes
After holding the home button for 10 seconds, release it while opening iTunes on your PC. Your device will enter into recovery mode now. Now you can use iTunes to reset your device.
Method 6: Use Wootechy iPhixer to Solve the Issue in Minutes
If you are still struggling with solving the issue of iPhone restart when entering the passcode, then this is the only option that might solve your issue. Using Wootechy iPhixer, you can solve all sorts of problems with your Apple devices, including the restarting issue.
Wootechy iPhixer provides you with an easy-to-use interface and easy-to-follow steps to get the job done in a few minutes. Whether you have ever used any phone troubleshooting software before or not, with the self-explanatory steps of this platform, you can solve all sorts of problems related to your device.
Key Features of iPhixer
75.000.000+
Downloads
Resolve all iOS update problems such as iPhone stuck on preparing update, iPhone stuck on update requested and iPhone freezing during update without data loss.

Support all models of iPhone/iPad/iPod touch/Apple TV and ios versions.

With a high success rate, iPhixer brings your device back to normal via a few clicks.
To get started with solving the issue of the iPhone restarting while entering the passcode, follow the below-mentioned steps one by one:
Step 1 Launch iPhixer
Download and install Wootechy iPhixer on your PC and launch it.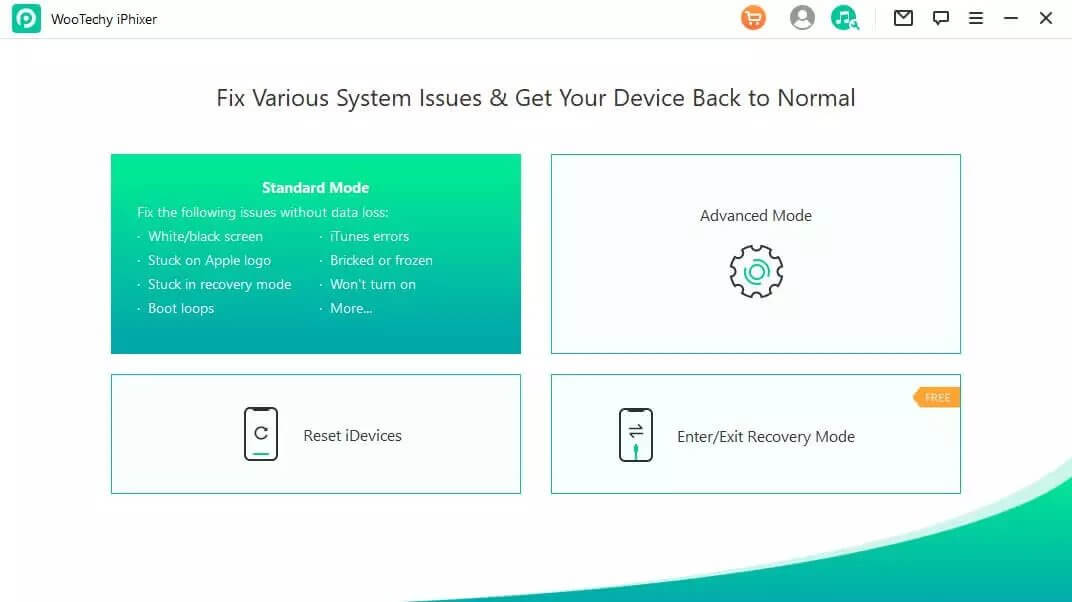 Step 2 Choose Standard Mode
From the given menu, select Standard Mode to solve the issue of your iPhone without losing any data.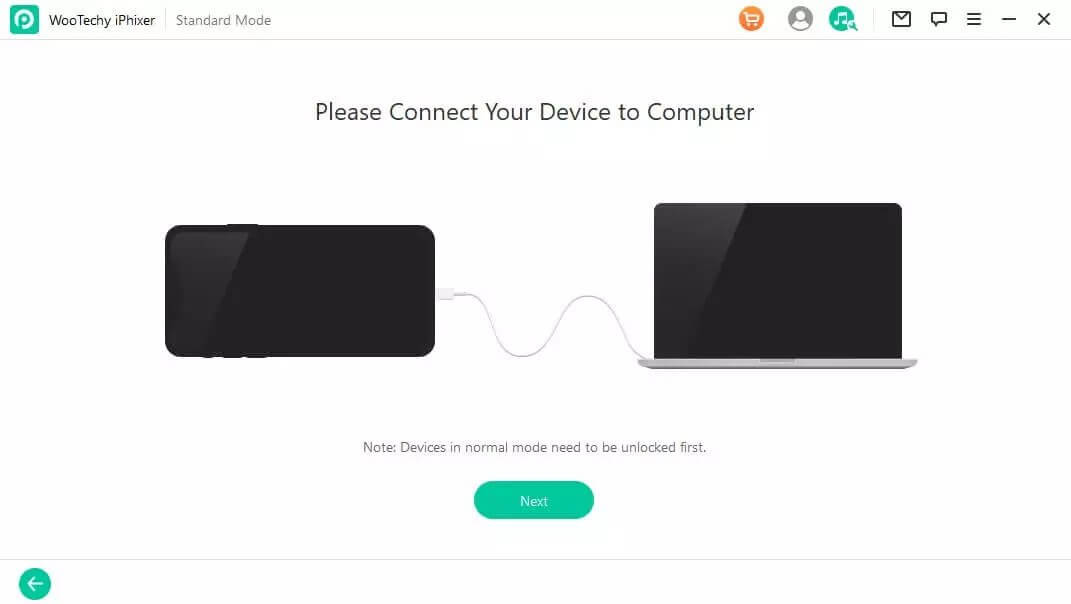 Step 3 Connect your device to the PC
Once in the Standard Mode, it will ask you to connect your device to the PC. You can do so by using a cable.
If the system cannot recognize your device, you can put your device into recovery mode by following these steps on your phone.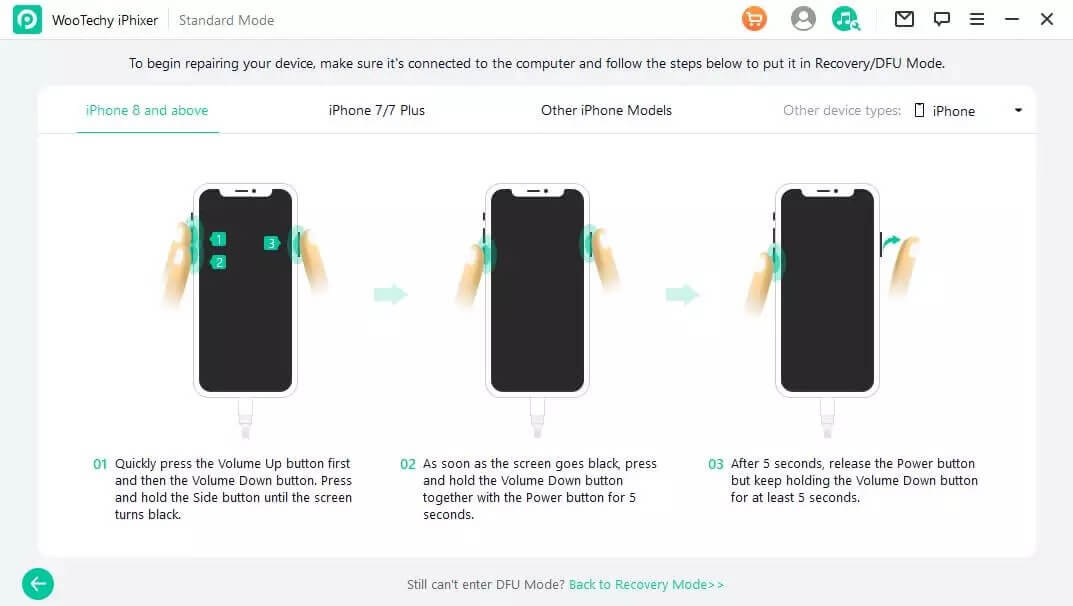 If it is still not proceeding, put your device into DFU mode.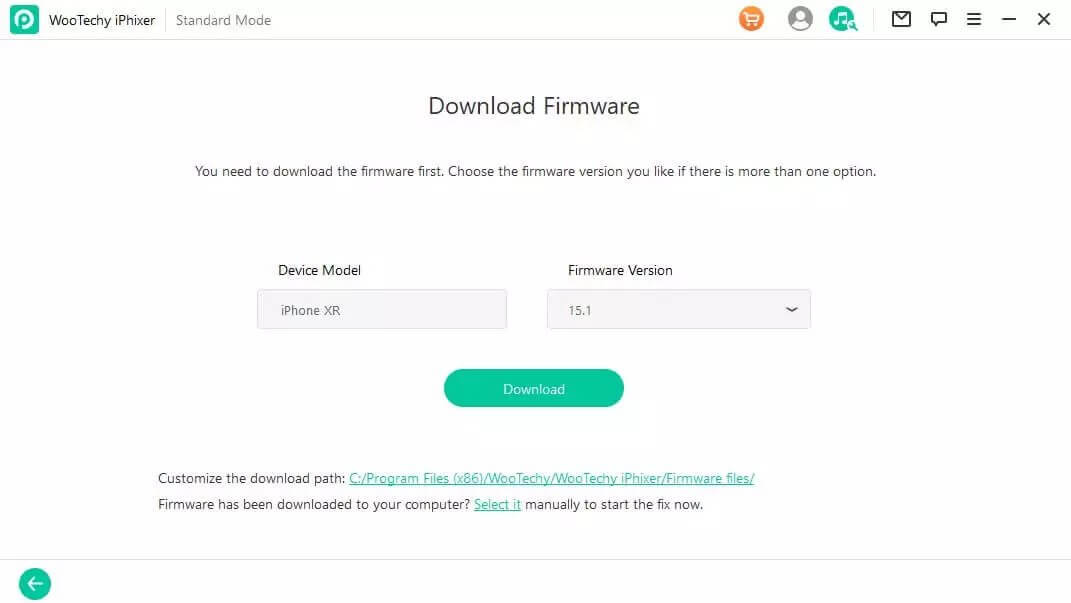 Step 4 Download the Firmware
Once your device is successfully connected to your PC, download the Firmware depending upon the choices you are provided according to your device.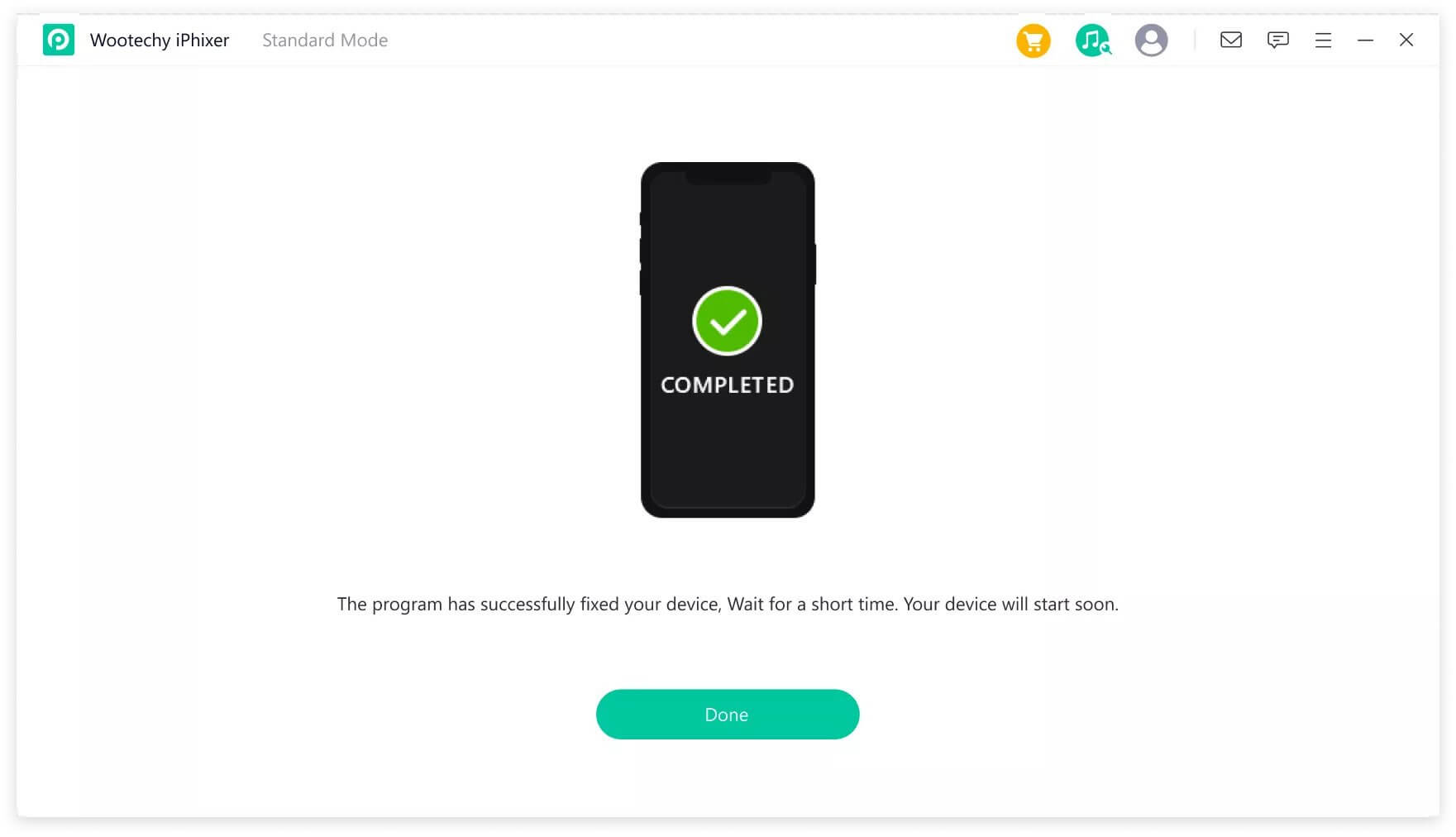 Step 5 Fix the iPhone Restart when Entering Passcode Issue
After the firmware is successfully downloaded, click on Start to start fixing the issue. Ensure the device is connected with your PC throughout the process to avoid any sort of problem.
Once the process is completed, your device will restart and will be ready to be used again.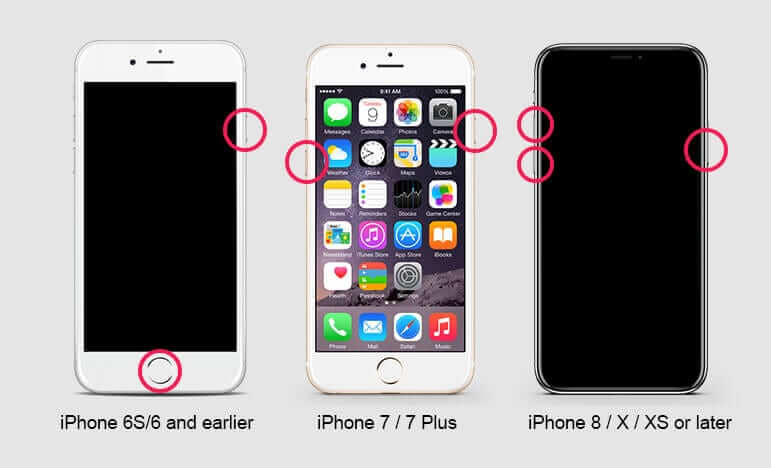 If the problem persists, you can use the Advanced mode of iPhixer to solve the issue. But before choosing Advanced Mode, remember that it will remove all the data from your device while repairing your phone.
Conclusion
Fixing the problem of iPhone restarting while entering the passcode can be challenging when you don't know the exact reason behind the issue. With the information provided above, you can quickly identify the cause of the problem and solve it using any of the methods mentioned above, depending on your need and requirement. For safety and maximum success rate, we recommend you use Wootechy iPhixer to solve this issue in a few simple steps and start using your device without any problem.