Have you ever found yourself thinking what's an iOS? What does the term mean? With the Apple phone in hand, one wonders about the technology in their hand and how it came to be where it is today. Today, we answer the basic question with a non-monolith approach.
The definition
When Apple released its first iPhone in 2007, its operating system was named iPhone OS. It was the same system used in iPod Touch, which was released to the public later in the same year. Three years later, Apple launched the iPad, which also consisted of the iPhone OS.
Apple was also considering releasing its fourth phone in 2010, so it decided to rebrand. Therefore, the upgraded name for the operating system was iOS, as it was now part of all apple devices, not just the phone.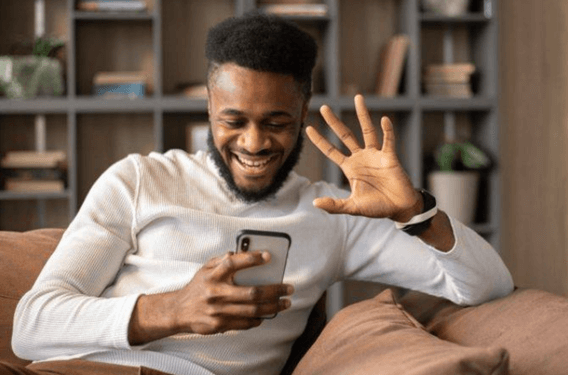 It is an interesting story because the "i" is too precious to Apple. It has used the alphabet for all its production since iMac in 1998. Steven Jobs presented the iMac as a combination of the internet with the straightforward approach of the Macintosh. Apple continued expanding on the path, saying the "i" stood for instruct, inform, inspire, and individual.
After 2010, iOS was available on iPad, iPad Touch, and iPhone. However, the trend changed when Apple released specific features for wider screens. Home screen, drag-and-drop, and picture-within-picture were later introduced.
When is the new version released?
Apple usually announces its latest iOS latest versionin June every year.However, only the beta option is available for testing and feedback in the earlier phase. After a few months, Apple releases the new iOS in autumn.
iOS latest version, iOS 16,is set to release officially in September 2022. Furthermore, Apple releases point releases throughout the year with minor upgrades and bug fixes. Other content includes security patches and revised features.
How to update iOS on your iPhone?
Your iPhone will notify you when the latest iOS system is available. You can check for it by manually checking using the following pathway
Go to Settings.
Click on General
Then check for Software Updates.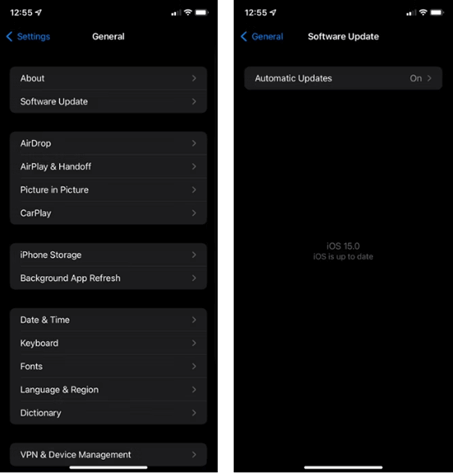 If your phone has the iOS latest version, it will inform the user the operating system is updated and installed.
What happens to the previous operating systems?
Apple has used numbers to name new operating systems from their previous ones. As new iOS latest versions are released, the number will increase too. Previously, Apple has offered early operating systems. However, that changed when iOS 15 was released.
Upon releasing iOS 15, the then-latest version was made an option. As a result, the user can stay with iOS 14 or update their devices to iOS 15. Unfortunately, the feature is no longer available.
The previous iOS operating systems are no longer active or compatible with the Apple devices. We suggest using the trade in-option below to purchase a new apple device. Since Apple does not offer a previous operating system, it is advised to update the devices to ensure life security.
Why iPhone's iOS is Better Than Android?
Market data suggests there are more Android users than Apple users worldwide. Google is a reliable platform that offers versatility and value to its features. The question arises if android phones provide better utility, why does get everyone get too excited when the iOS latest version is announced?
Experts argue it is because of Apple's signature looks and excellent branding strategies. However, we believe the reasons go beyond external characteristics. Continue to discover what makes an iOS so unique. There are certain attributes which will stand out.
User-friendly
Even though you may believe android phones are easier to operate, the myth cannot be far from the truth. Android devices are complicated to run when you think about the complex pathways and the lagging touch. The device becomes less attractive very quickly.
iOS's latest versionoffers a very smooth touch. One of the reasons Apple has retained its market value, and customer loyalty is the consistent iOS output. It had remained the same over the years, even when new iPhones were introduced. The touch is extremely responsive to the human skin. It launches the applications in record time and facilitates the user greatly.
Access to applications
Apple has a strong connection with vendors and developers because they hold the lion's share in the technology market. The manufacturer is well known for its diverse approach to providing reliable assistance to the user. Therefore, Apple has exclusive access to new parts and applications before its competitors.
In addition, Android has numerous versions and derivatives of its operating system. This results in more time for developers to accommodate different versions. On the other hand, iOS is a consistent software with the same coding patterns. Lastly, Apple also practices a walled garden strategy, ensuring the applications downloaded by the user are credible and will not harm the phone.
Apple devices synchronization
What's an iOS definition includes phones, watches, televisions, and other wearables. Users who enter or edit data on a primary device is updated on iPhone, iPad, MacBook, and Apple watch. Of course, the feature is dependent on the user owning all devices.
Apple devices constantly update users' actions when connected to iCloud. These changes happen on all devices, including sending and removing messages. The feature is tremendously helpful if you have forgotten your phone at home. Easily log onto an Apple computer and begin working where you left off.
No third-party interference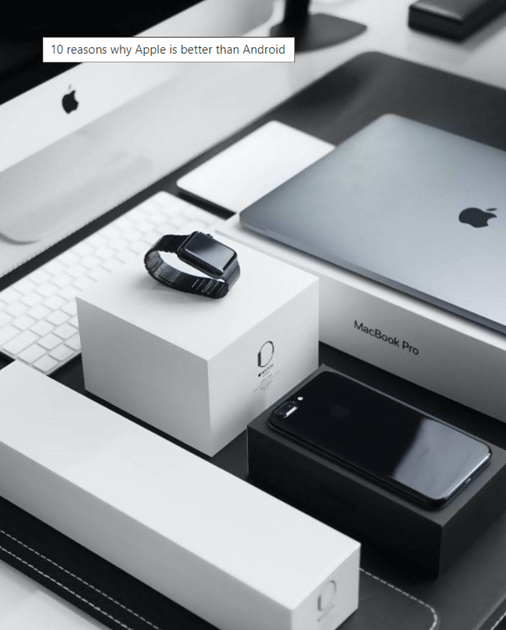 Another reason the iPhone's latest version is better than Android is the non-interference from the third party. Apple offers its own video call and messaging application, providing excellent audio and visual output. Users can easily communicate with their friends and family over mobile data or family. Furthermore, iMessage and FaceTime are available on all Apple devices.
Unfortunately, no such features exist on android devices. They must use third-party applications from Google Store or Google official applications to stay in contact. One thing Apple will always supersede in its communication with its reliable applications and clear output.
iOS upgrade
The probability of an android device running smoothly for years is very low. The user is more than likely to face software issues or hardware malfunction. There is a reason for that too. Android targets a very limited market. Its product ranges from high-quality Samsung phones to mid-level phones that always result in the users seeking more. It is a significant problem when the applications require an updated version, yet the phone runs on an outdated one.
In contrast, apple offers iOS upgrades on previous phones released in the past. As a result, these phones stay in use and operational. The application compatibility is also a plus since not everyone can afford expensive iPhones.
Trade in your Apple phone for a new one
When an Apple customer wishes to purchase a new model, they can recycle or present their last phone for a trade-in. In other words, give away your old phone and get a new one after paying the price difference.
Unfortunately, Samsung and other android manufacturers do not offer such a feature. You will have to pay the original full price for a newer phone. However, once you purchase an Apple device, you become part of a spectrum that saves your bank.
High-class security
Security is a huge concern for apple because its devices are widely used in all spheres of life. There are more than ten apple devices in one American home. The manufacturer must protect its customers with many users exchanging sensitive information and payment plans.
Apple has refused to work with FBR to track user activities,a testament to its robust security policies. The manufacturer is committed to protecting its system with additional passwords. iOS latest version offersbiometric readings, including Touch and Face ID. Lastly, iMessages and communicating platforms are also encrypted.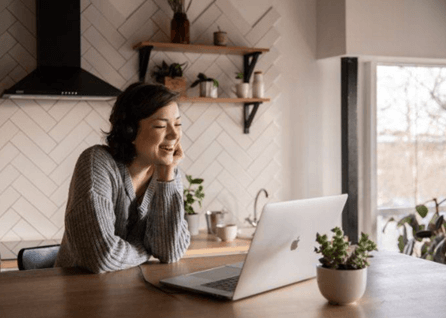 No bloatware!
The interface is a crucial element of the what's an iOS discussion. Apple has managed to stay relevant with its unique user interface. It has numerous interfaces such as iCloud, Apple TV, Apple ID, App Store, and iTunes. It keeps the user busy and engaged. The manufacturer does not need to collaborate with partners outside their company for innovative product ideas.
Comparing the feature to Android, Google has agreed with Samsung to run android devices. The nature of the contract is partnership and acquisition. The parties involved sometimes lead to a difference of opinion and late feature releases, resulting in unhappy customers.
Distinctive interface
Apple devices are also very customizable. Upon purchasing from Apple, the user is greeted with a few applications in iOS latest version. These applications offer primary service. However, the user can delete, install, or re-arrange the applications on their phone.
In contrast, android devices greet its user with bloatware. These unnecessary applications take up gigabytes of free space, resulting in a lagged phone. Sometimes, the bloatware applications may fill up to three phone pages. The same cannot be said about an iPad or an iPhone whose free space accommodates user interests in application.
iOS FAQ
What are some unique iOS features?
iOS latest version offers Focus Modes, captions, and privacy features. Fundamentally speaking, iOS is an operating system that allows the user to interact with the phone. Features included tapping and pinching.
Is iOS better than an android system in terms of usability?
iPhone is very straightforward to use. Its interface is easy to understand and follow, making it much better than Android devices.
Is iOS 16 on iPhone 7?
iPhone 8 came after iPhone 7. Unfortunately, iOS 16 latest features are available on models iPhone 8 and higher. Therefore, Series 7 does not accommodate iOS 16.
What is Wootechy?
Wootechy iPhixer is a team of mobile experts dedicated to resolving mobile issues for worldwide users. We are a credible platform for eliminating troubleshooting problems. Wootechy offers a very cooperative support team with years of experience dealing with smart devices.
In addition, Wootechy does not invade privacy. The platform offers operating fixes for iPadOS, tvOS, and iOS. The platform will professionally bring all Apple platforms operating normally in no time. Wootechy is also extremely easy to use and remedy issues on all Apple devices.
Why use Wootechy?
The user can use Wootechy on iOS, iPadOS, and tvOS without incurring data loss
The user can also easily reset their Apple devices without a password
One-click recovery mode to back up all your files for free.
Wootechy is compatible with all Apple devices with the iOS latest versions.
Conclusion
Congratulations! Now you know what's iOS, its history, and its features. Apple operating systems take the cake in the market with easy useability. We suggest getting used to the iOS latest version if you are a new Apple user.
If your apple devices will not update, are unable to verify updates, or are stuck on updating, we suggest working with Wootechy. Get ready to enjoy its two modes for your optimal benefit. It will help you overcome 4010, 4013, and 4005. Download Wootechy for free here .
Key Features of iPhixer
75.000.000+
Downloads
Resolve all iOS update problems such as iPhone stuck on preparing update, iPhone stuck on update requested and iPhone freezing during update without data loss.

Support all models of iPhone/iPad/iPod touch/Apple TV and ios versions.

With a high success rate, iPhixer brings your device back to normal via a few clicks.
-iPhixer