According to a study shown in the Journal of Experimental psychology , people prefer texting because it is less awkward than voice calls.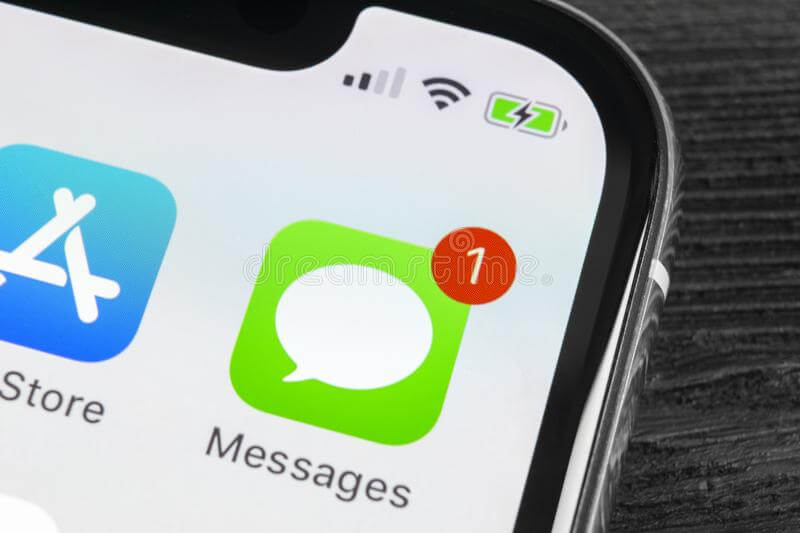 No doubt, this has led to important discussions being done more through text. Hence text can be pretty important, and accidentally deleting them can lead to quite a panic. So, don't panic, whatever the reason may be behind your lost text messages, here are 5 easy solutions on how to retrieve deleted iPhone messages.
Solution 1: Using iCloud backup to recover deleted messages on iPhone
When you're an iPhone user, you most likely have Apple's iCloud Backup enabled. You can simply restore the text messages by using iCloud's backup.
However, this process involves RESETTING your whole phone and erasing all the data. This can result in the loss of other data as well.
So, if that's not what you prefer, you can just move on to other available options. Here's how to recover deleted messages on your iPhone using Apple's iCloud:
1.Go to Settings and tap on your name at the top of the screen.
2.Tap iCloud to make sure messages are enabled in the list of apps for backup.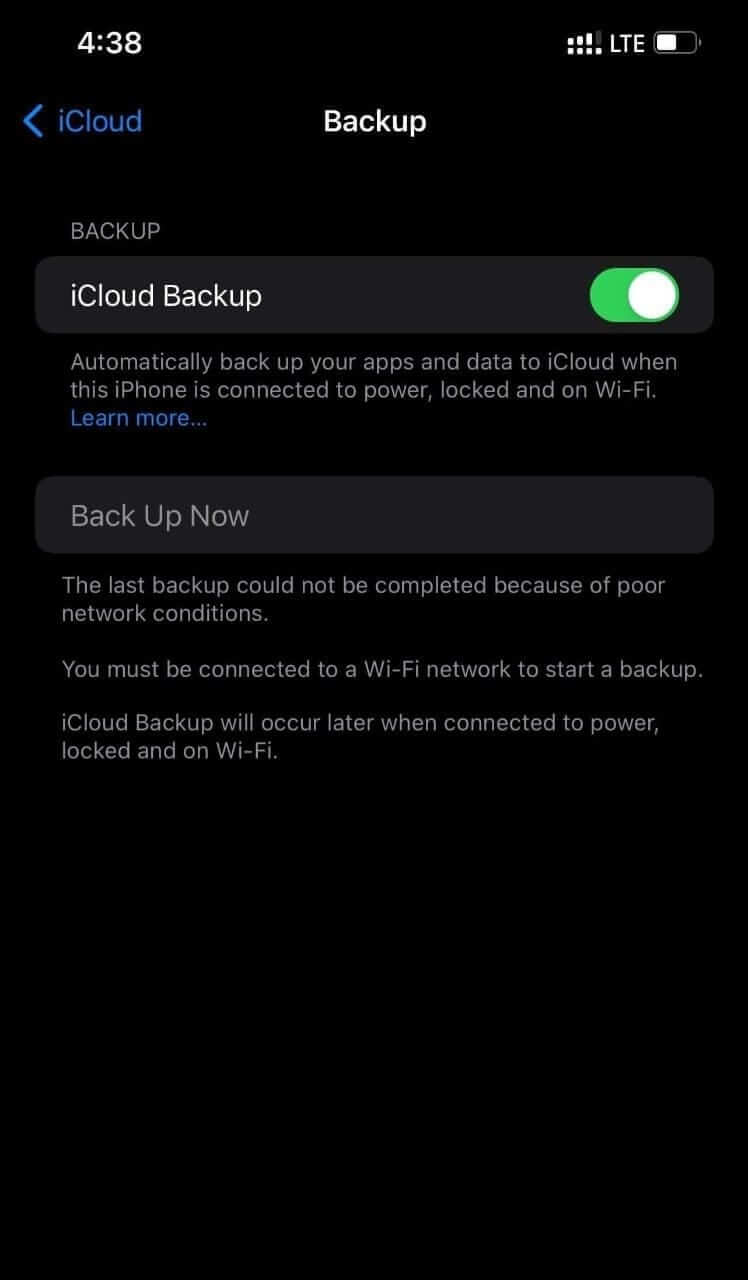 3.Select iCloud Backup and see if your phone has been backing up the data,
4.Go back to the settings Main menu and tap Scroll down and tap Transfer or Reset iPhone.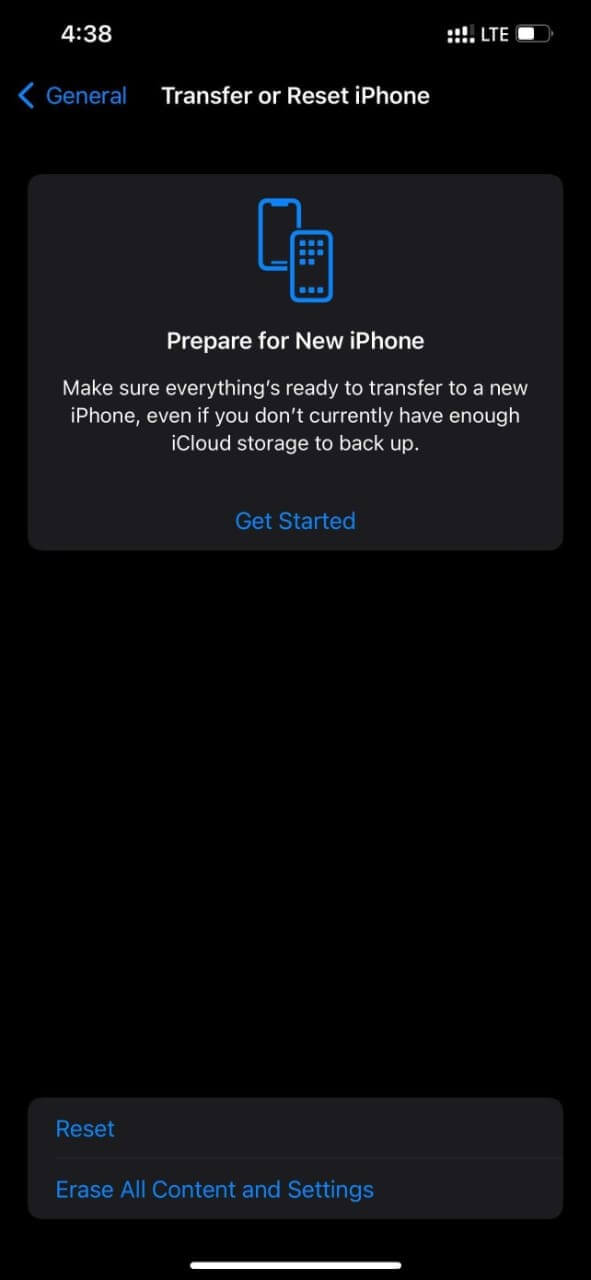 5.Select Erase All Content and Settings and confirm that is what you want to do. Your phone will ask you to enter your It will take some time for your iPhone to reset, and the phone will display the initial welcome screen.
6.After navigating through the first few steps of the startup, tap the Restore from Cloud backup option on the Apps and data screen.
You're almost done. Now you'll just have to sign into your iCloud and choose from the backup before the messages get deleted.
Solution 2: Retrieving the messages only from backup instead
Your text messages might also be saved on your iCloud in a similar way to calendars or photos based on your territorial region.
In fact, you might be able to retrieve your deleted iPhone messages from typically any device that can be used to log in on icloud.com.
However, this will be limited to your geographical jurisdiction only. So, if you're one of the few lucky ones who have this option readily available on your device, then buckle on because this is the easiest option so far.
1.Open Settings.
2.Navigate to your Apple id at the top and tap on it.
3.Choose iCloud
4.Tap on messages to disable them. (If you can't see the option, then don't worry; there are 3 more solutions available for you)
5.Tap on messages again to enable it.
6.Click disable and download messages.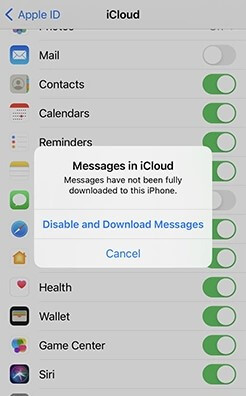 Solution 3: Using iTunes/Finder to recover deleted messages
As an iPhone user, hopefully, you'll have iTunes installed on your pc for transferring music and stuff to your iPhone.
This method is very similar to using iCloud backup but is performed on iTunes. Nonetheless, it can only be done if your device has been backed up on your computer.
1.Open Finder or iTunes application on your computer.
2.Connect your iPhone to your computer using a cable.
3.Click restore backup.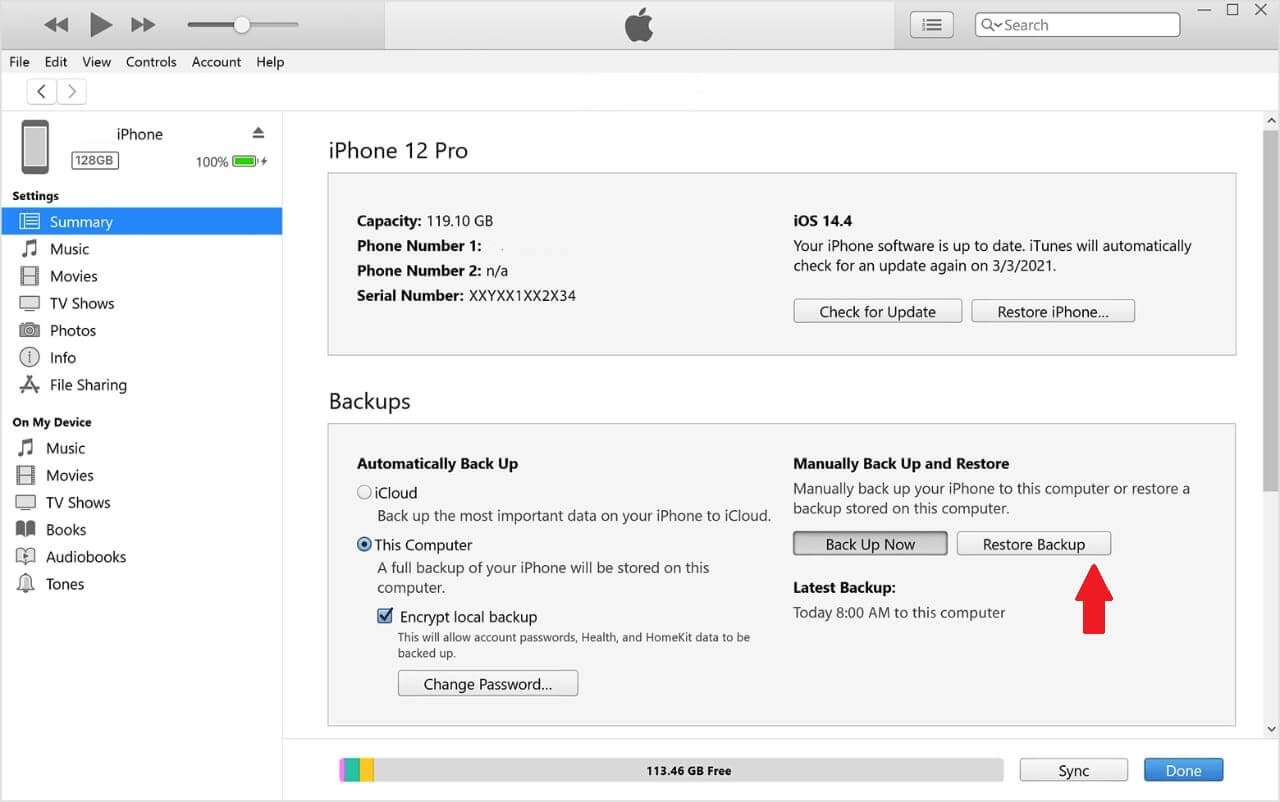 4.Choose the preferred backup.
5.iTunes will require you to enter your password. Click Restore and wait for the backup to complete.
6.Don't disconnect the device until it is completely synced.
Solution 4: Using third-party software (Wootechy iSeeker) to retrieve deleted text messages
In case you don't have a backup setup anywhere, then don't worry; data recovery software can also let you recover deleted messages on your iPhone.
The deleted data does not get removed instantly from your phone but is kept there for a while, and their storage area is labeled for reuse for future storage. Recovery software can work in various ways.
It will most likely scan your device for those messages or data and extract it from your own device.
There are lots of recovery software out there, but here's our guide on the best one so far, the Wootechy iSeeker. Wootechy iSeeker provides 3 different data recovery options.
Here's our guide on how to use the simplest one, the Smart Recovery mode.
Download the app and install it.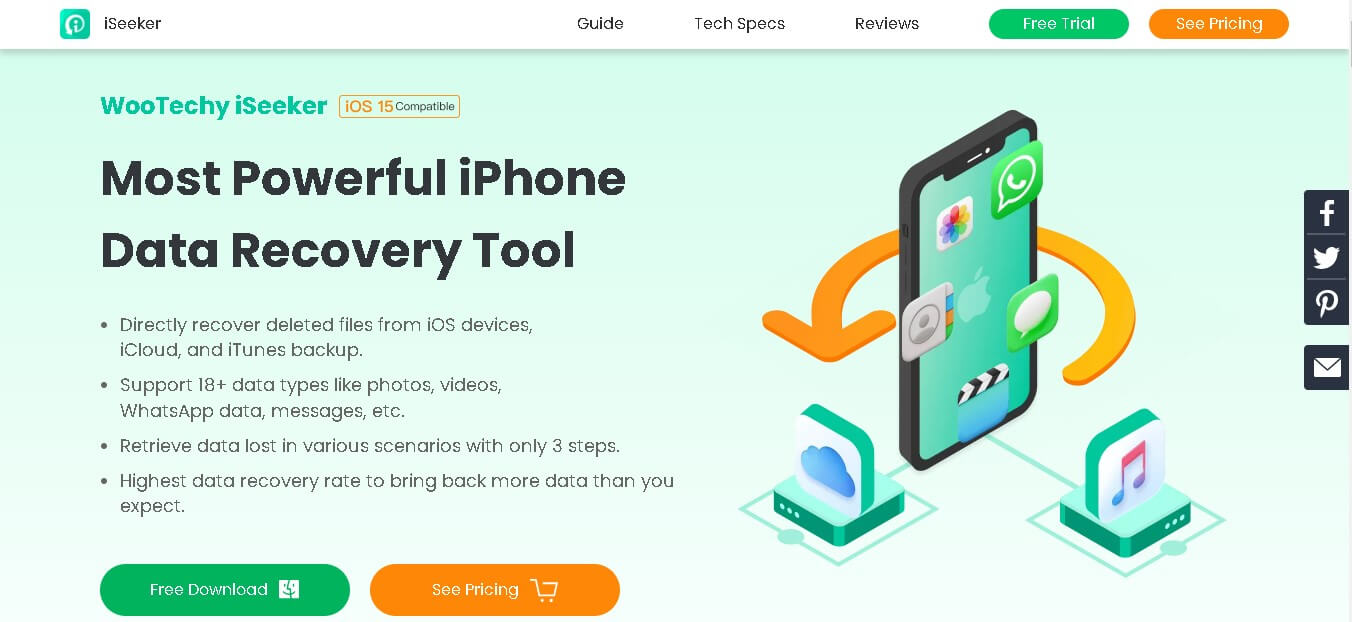 After waiting for the installation to complete, launch the iSeeker data recovery app and click Smart Recovery.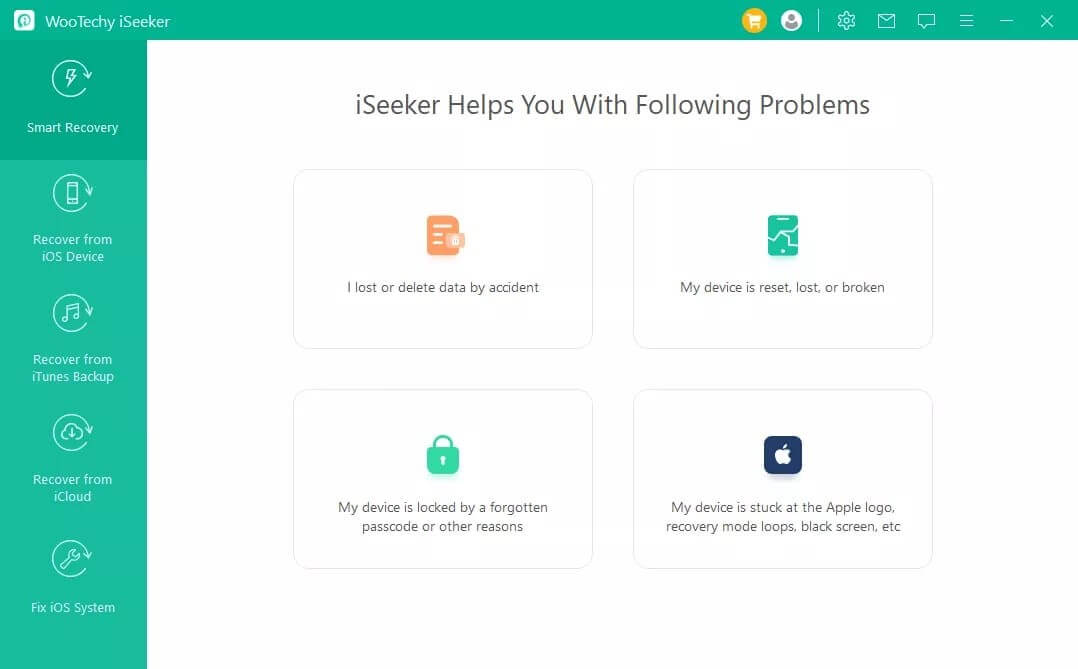 Select your current situation ( I lost or deleted data by accident ) and how'd you want to back up your data (this can be done directly from the IOS device or also by iTunes backup or even iCloud backup)
Follow the on-screen instructions and easily solve your issue without any problem.
You'll have your data back in no time.
Solution 5: Contact your service provider to restore deleted messages
If NONE of the solutions listed above worked, then you can, as a last resort, also contact your service provider.
Your service provider will likely have the messages stored in their database. You'll have to contact them using the customer helpline or visit their website (if they have one set up).
And hopefully, they'll send you the deleted data that you request from them. Either way, you'll be able to recover your deleted messages on your iPhone.
Conclusion:
Despite being deleted from your phone, you can easily retrieve your deleted iPhone Messages by following these 5 easy methods. And in the future, hopefully, you can avoid those messages being deleted in the first place.
2 of the methods are by using iCloud backup, and one method is by using iTunes or Finder backup.
However, if all else fails, recovery software such as wootechy iSeeker can also be used.
Even after then, if you still don't have your data back, then you can simply contact your service provider, who will provide you with your data after learning the situation.