Setting a screen lock is a good choice if you intend to prevent unauthorized persons from gaining access to your data. However, if you forget your password, it can be a hassle. This is a very common problem but troubles many users. If you are locked out of the lock screen and trying to bypass it, you have come to the right place. This article offers all the effective solutions, including a guide on how to bypass Android lock screen using emergency call. Let's get to it.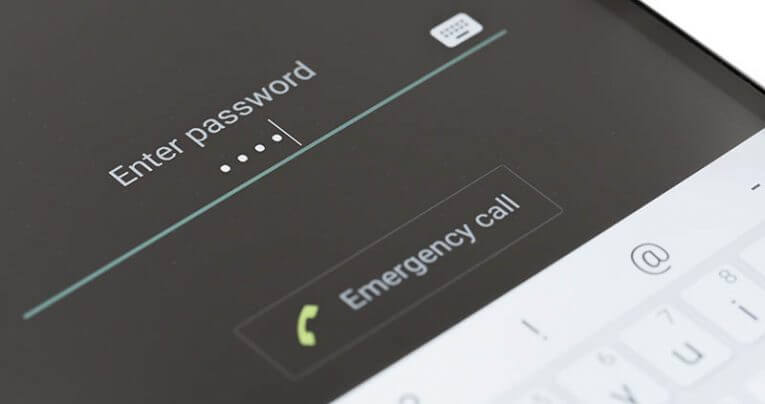 Can You Still Bypass Android Lock Screen Using Emergency Call in 2023?
Yes. It is possible to bypass Android lock screen using emergency. This method exploits the security flaw in Android. Now the bug has been fixed with the upgrade of the Android system. If you are using a newer Android device, including Android 2.3 to Android 11. You can try another professional unlocking tool to bypass Android lock screen.
How to Bypass Android Lock Screen Using Emergency Call - A Step by Step Guide
Before you start the unlocking process, make sure your device is running on Android 5.0 or earlier. You can check it on the phone Settings > About Phone > Device Information. Then follow the steps below to get start it:
Step 1: Turn on the Emergency Call on the device lock screen. Type some asterisks numerous (*) times on the area given.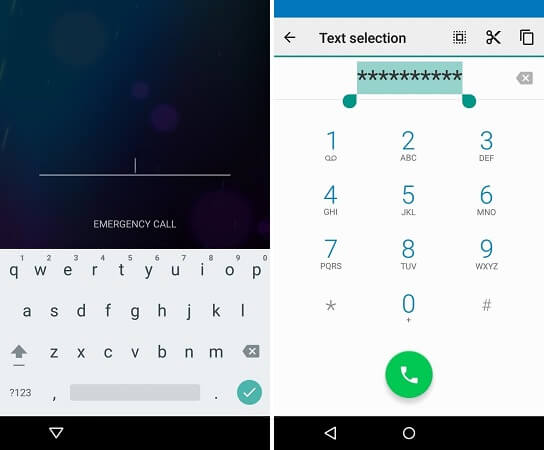 Step 2: Double-tap the characters. It will highlight and copy the string. Next, paste the series of characters that you copied. Repeat this process at least 10 times until the series is not highlighted.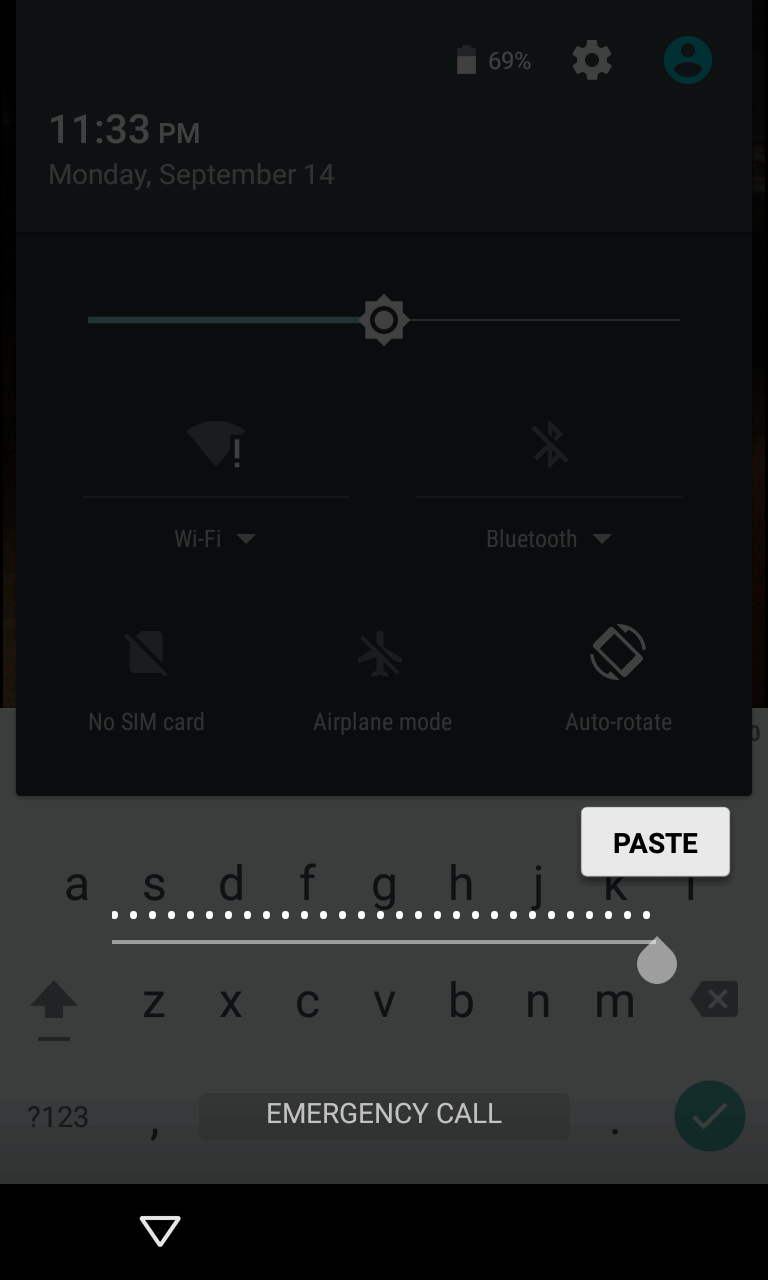 Step 3: Back to the lock screen. Open the Camera and pull down the notification panel from the top at the same time.
Step 4: After that, press the gear icon to open Settings. Then you should long press and paste the string on the password prompt. Do it repeatedly until the pasting option is unavailable.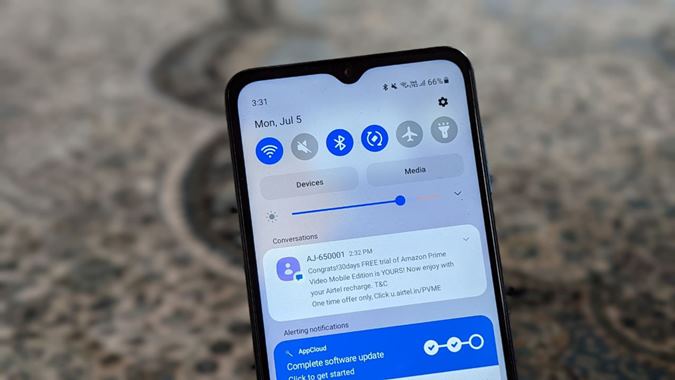 Step 5: Continue pasting the asterisks until the interface crashes. Then your device will be unlocked. You can enter your device freely.
Cons
Most mobile phones have been upgraded and can't use this method anymore.

The success rate of this method is lower than expected.

You need to repeat the steps every time, it can't unlock the phone permanently.
Bypass Android Lock Screen with Ease
1

Bypass Android Lock Screen Effortlessly by Using Wootechy iDelock (Android)

If the method mentioned above is not working for you, try to use Wootechy iDelock (Android) to bypass Android lock screen. This is an all-in-one Android phone unlocker, it can help you get rid of Google FRP lock and different types of screen locks, such as PINs, passwords, face ID, fingerprints, patterns, etc. What's more, iDelock (Android) is compatible with thousands of Android devices and various of system versions.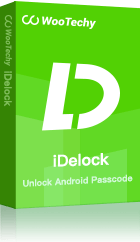 Pros
This tool can bypass all kinds of Android screen locks, including PINs, fingerprints and face ID.

It is an efficient Android unlocking tool that works for most Android phones and tablets.

It comes with a fast and easy unlocking process that does not need technical experience.

This app ensures secure protection for Android devices and does not lose data for Samsung devices.

iDelock (Android) offers a 30-day refund service to users, giving you a great experience.
Key Steps to Bypass Android Lock Screen with Wootechy iDelock (Android)
Download and launch the app on your PC. Then choose Remove without Data Loss on the main screen. This mode is for Samsung devices only.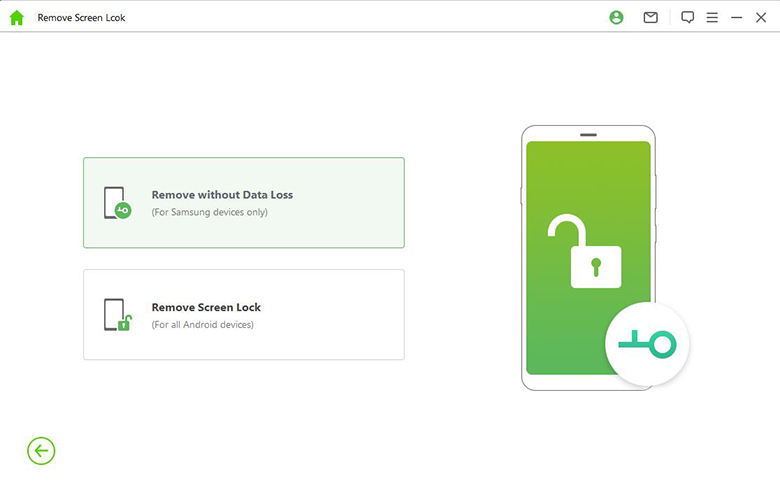 Confirm your device name and model on the next screen. Click Start to continue.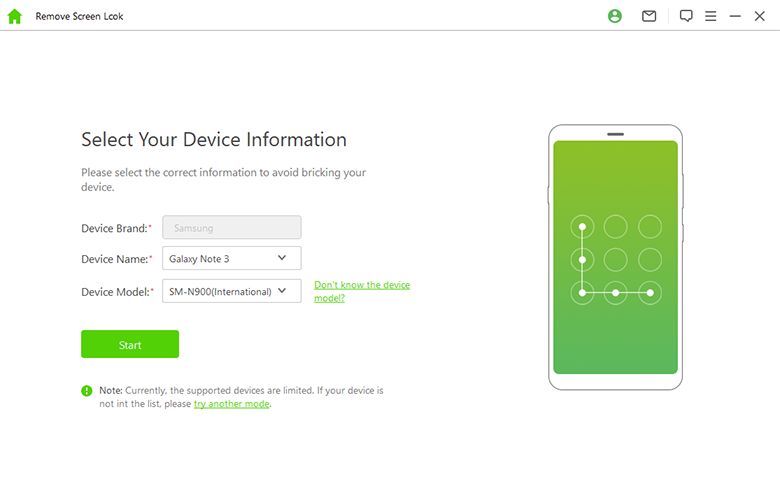 iDelock (Android) will begin downloading the data package for your phone. When the package is ready, click on Next.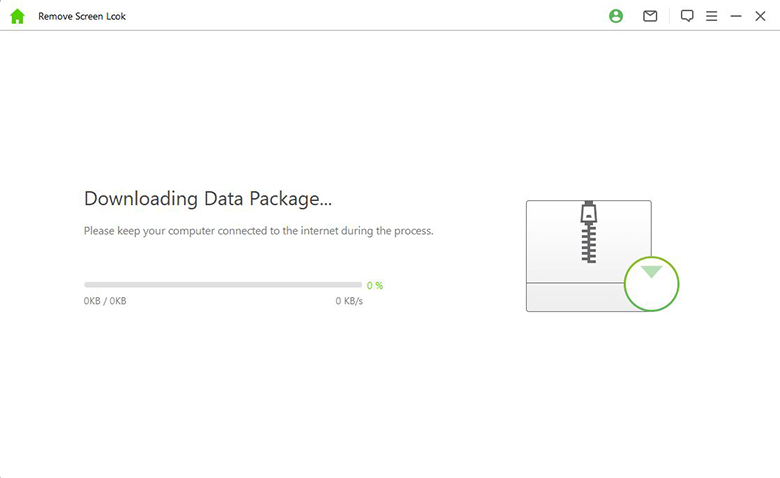 Connect your phone to your PC using a USB cable. Follow the instructions to put your device into downloading mode. When it is in downloading mode, click Start to Unlock.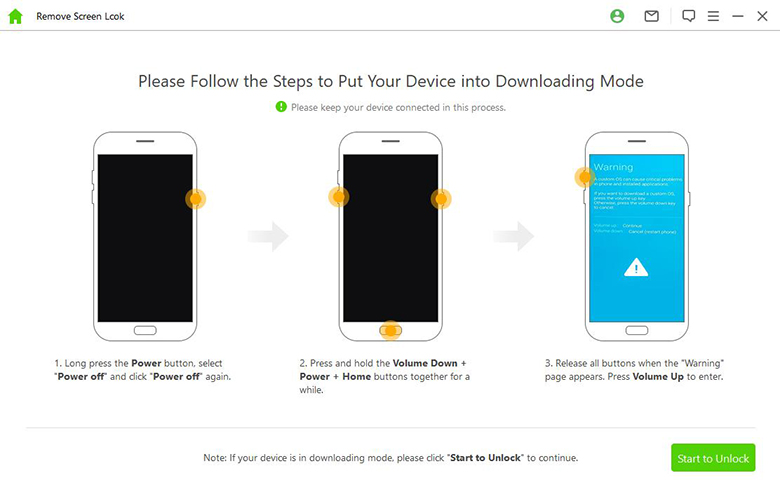 Now iDelock (Android) will start to bypass the screen lock on your Android phone. Wait for a few minutes, it will be completed.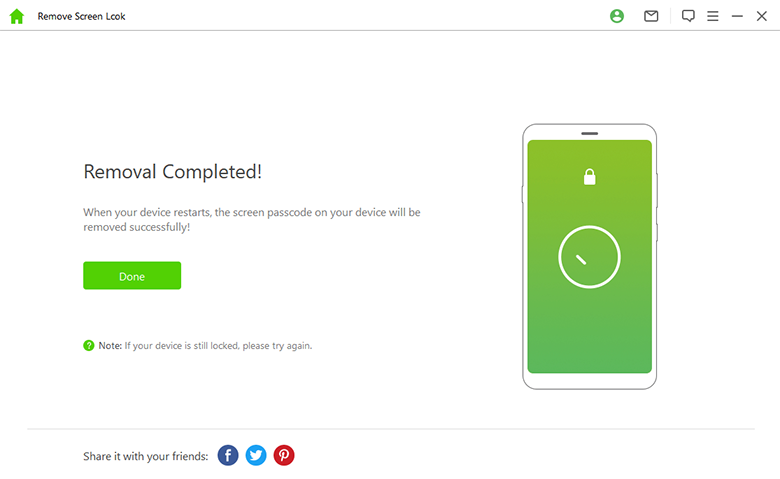 2

Bypass Android Lock Screen with Find My Mobile (For Samsung Only)

You can also use Find My Mobile to bypass Android lock screen. It is a positioning feature for Samsung. The interesting thing is that if you already activate Find My Mobile, it can be used to unlock Samsung phones. Here are how the process going: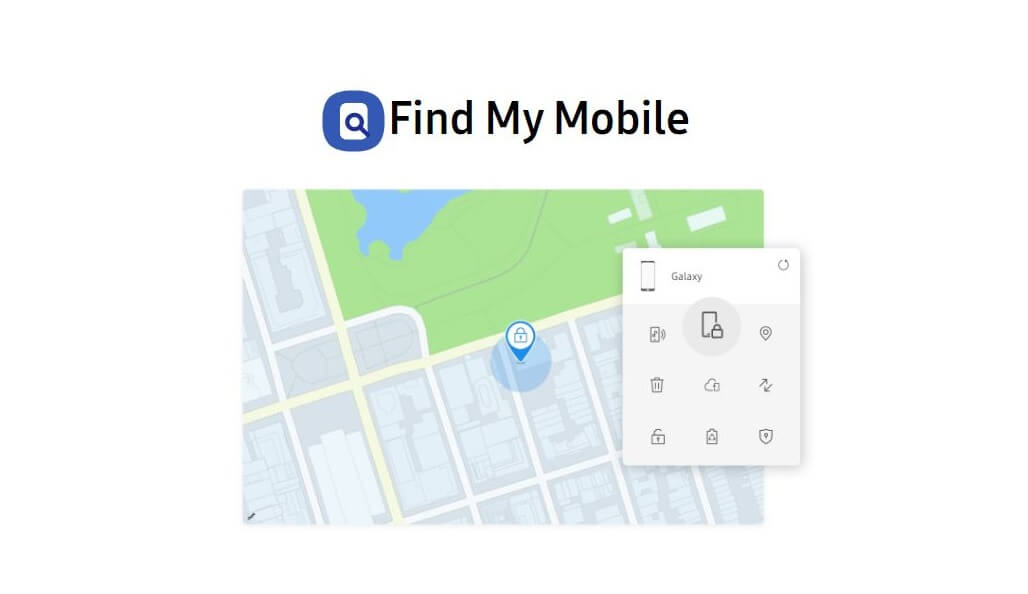 Go to the Find My Mobile website and log in with your same Samsung account.
Select your locked device from the list on the left side of the screen.
It might take a few seconds to locate your device. After that, tap on the Unlock feature.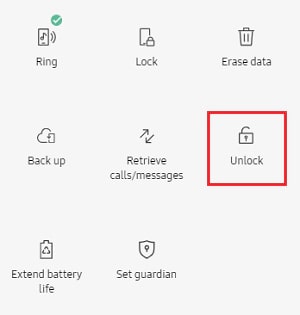 Now enter your Samsung account and password again. It will reset the screen lock type to swipe only. And you can access your phone without a password.
Cons
This method only works on Samsung devices.

The feature needs to be activated in advance or it cannot be used.
3

Use Find My Device to Bypass Android Lock Screen

Another way to bypass Android lock screen is using Find My Device. Before using it, make sure this feature is activated on your locked mobile phone. The principle of operation is the same as the previous method. So it cannot be used without enabling the feature ahead of time.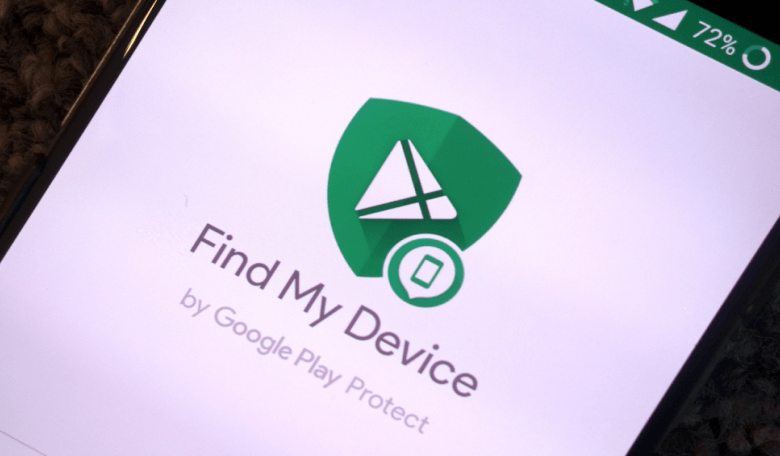 Step 1: Go to Android Device Manager on your computer. Sign in with your Google account used on your locked Android phone.
Step 2: Choose the device you want to unlock on the list. Then click on the Lock button.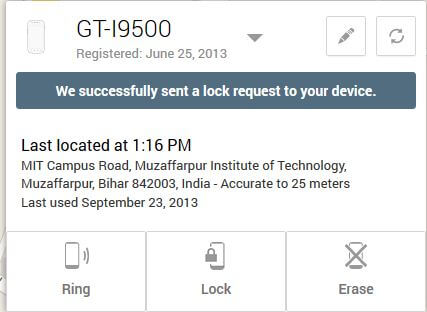 Step 3: Enter a temporary password and click the Lock button again.
Step 4: Now, your phone is locked by the temporary password that you set. You can use it to unlock your phone.
Cons
Your data will get lost if done improperly.

If you don't remember your Google account, this method will be unavailable.
Conclusion
Nowadays, the feasibility of using emergency call to bypass Android lock screen is very low. This article provided several answers to the question of how to unlock lock screen on Android phone. While some of the options above come with certain disadvantages, the Wootechy iDelock (Android) is an efficient option that unlock device quickly. The operation guide of iDelock (Android) is user-friendly. You can use it to bypass the phone screen lock easily. So don't hesitate, try to download one.