Factory reset protection is a security feature (FRP) found on Android phones such as Samsung that helps preserve the phone's information and data in the event of theft or misplacement. Following a factory reset, FRP requires entering Google credentials before any of the phone's features can be used. Although this is a highly useful function, there may be times when you need to get around the lock. If you're one of those people who wants to avoid these issues, this post explains how to turn off factory reset protection on Android phone. Let's move on.
What Is Factory Reset Protection?
Factory Reset Protection (FRP) is a security feature on Android smartphones running Android OS 5.1 (Lollipop) or higher. FRP includes built-in security features such as screen locks and data encryption to safeguard your device and information. When a Google account is registered on the device, FRP is automatically activated. It is deactivated when the Google account is withdrawn before the factory data reset.
Once active, FRP will prevent you from using your device after a Factory Data Reset in an untrusted environment. This implies that if you factory reset your smartphone in any way other than Settings > General Management > Reset > Factory Data Reset, the FRP Lock will be enabled.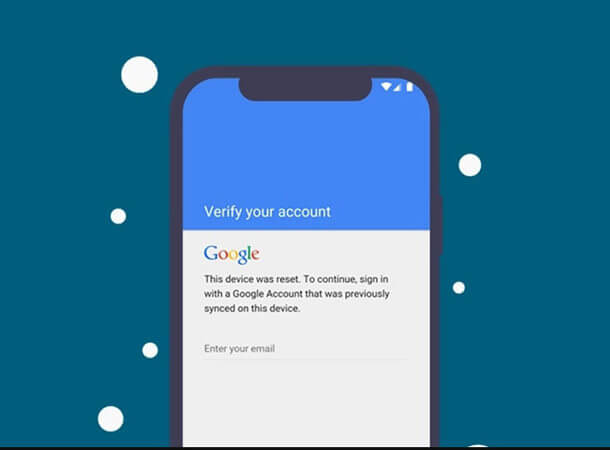 Why Should You Disable Factory Reset Protection?
There are many circumstances while handling a smartphone that require you to deactivate and factory reset Android, This is the case if you want to sell your phone and opt to manually wipe data rather than utilizing Backup and Reset Settings. Giving the phone to the buyer in this situation necessitates that he format your phone. When he performs a factory reset, all data is erased, but FRP is activated. The gadget will prompt the buyer to enter the previously synchronized Google account associated with that device. This article aims at teaching you how to disable factory reset protection without the hassle of sharing your credentials. 
How to Turn Off Factory Reset Protection on Android Settings
We will teach you how to disable factory reset protection without using complicated software.
Once you've added a Google account to your Android phone, factory reset protection will be enabled immediately. To turn it off, you must first deactivate all Google accounts on your smartphone before resetting the device to factory settings.
Here's a step-by-step guide on how to disable Google factory reset protection:
Open Settings on your Android device.

Locate and select the Accounts or Accounts Backup option.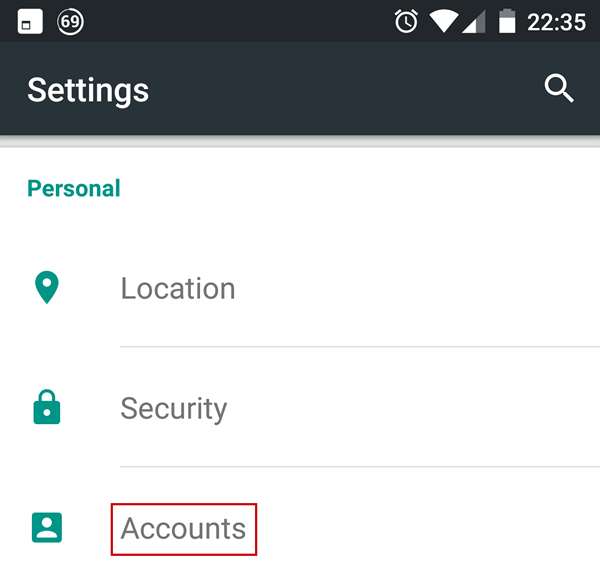 Select the Account Removal option. By doing this action, your account and FRP will be removed from your Android phone.

Repeat the procedure for any other accounts you may have created previously.
Note
You will be unable to use most of the features on your phone without a Google account.
How to Remove Factory Reset Protection [Without Previous Owner]
As an all-in-one phone unlocker, iDelock (Android) has a very high success rate in removing Google FRP lock as well as several forms of screen locks (PIN, pattern, password, fingerprint, and face ID). You can use this tool to unlock your Android phone easily and quickly. It's very popular and highly recommended by many users.
Highlights of Wootechy iDelock (Android)
75.000.000+
Downloads
Unlock multiple Android locks, not only FRP but also screen locks (fingerprints, face ID, passwords, etc).

Over 6000 Android phone and tablet models are compatible with this app.

With iDelock, your data is never exposed to hackers or infected.

This program has an easy-to-follow guide. You won't be confused when operating.
How to Use iDelock (Android):
Step 1 Launch the app and select Remove Google Lock (FRP) on the home screen.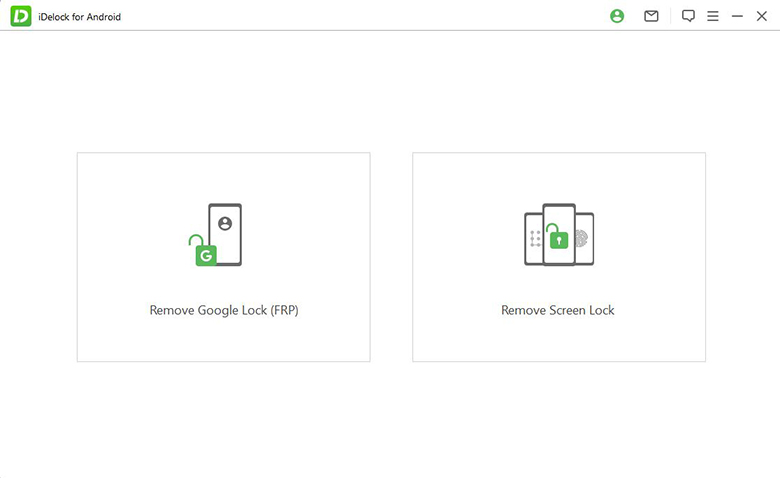 Step 2 Next, connect your device to the PC. And confirm you device's version and model, click Start to proceed.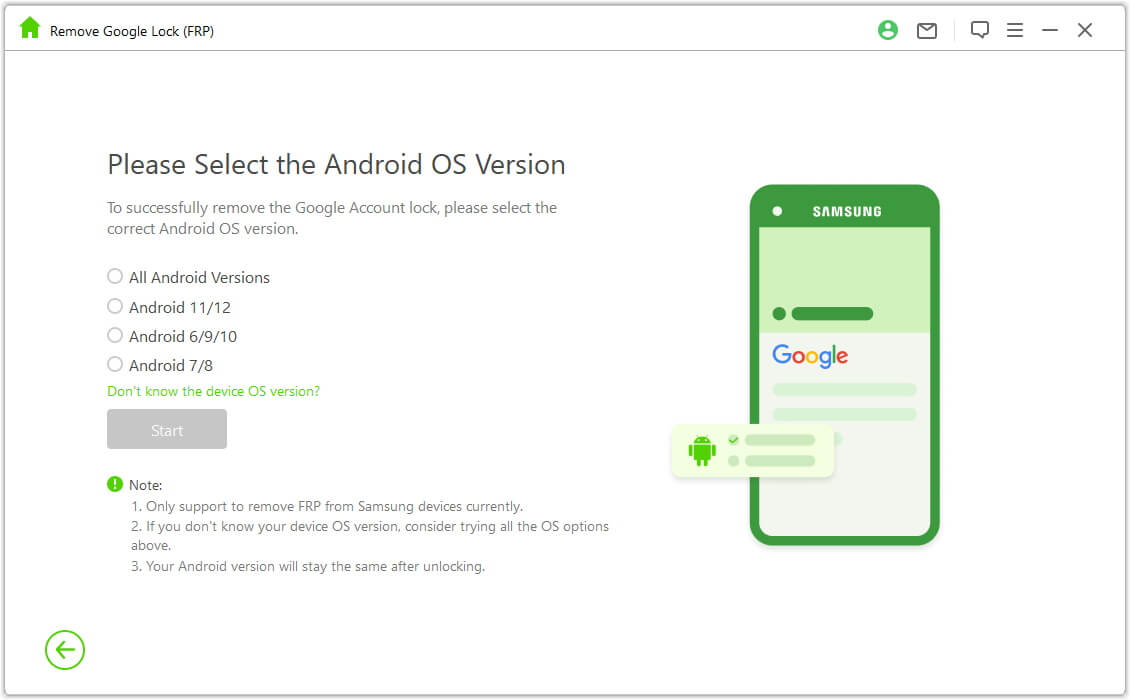 Step 3 After that, download the prepared package by clicking Download button. When it is completed, extract the package.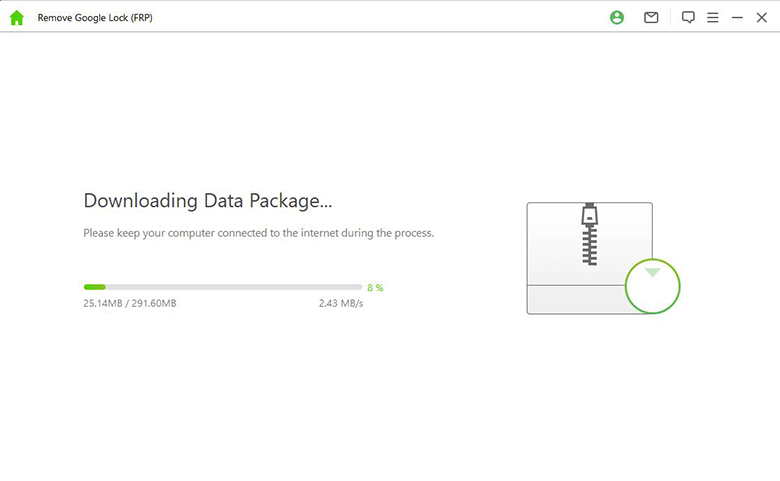 Step 4 Now iDelock (Android) will begin to unlock your phone. Wait for a while, you can access your phone again without hassle. It is easy to use, right?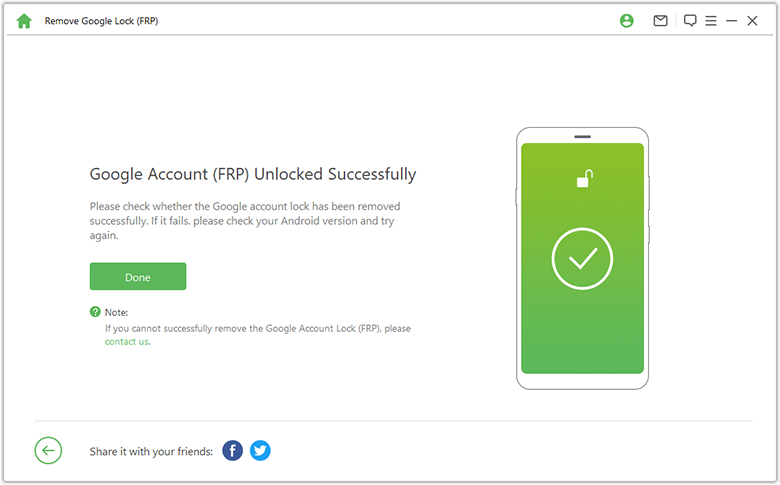 Conclusion
There are unquestionably helpful techniques to remove factory reset protection on Android, but due to the difficulty and danger involved, only a select few are worthwhile. This is why this article discusses how to turn off factory reset protection on Android. For this reason, you ought to consider iDelock for Android. Compared to other applications such as FRP Bypass APK, side sync, or even Odin, this is a reliable and wonderful solution that offers many benefits. You may remove FRP and every other kind of screen lock from your Android devices with iDelock (Android) without running into the danger of malware infection, device damage, or file loss. You can get it below right away!