The Apple ID is vital for everyone having an Apple device, especially those with multiple Apple devices. It is because that ID keeps every device connected and synced within the Apple ecosystem. So, knowing how to change Apple ID password can be essential because you never know when you may need to reset your credentials.
Part 1. How to Change Apple ID Password on iPhone If Forgot Password
One of the best things about Apple's ecosystem is that it improves your experience in several ways. When changing your password, Apple allows you to use a trusted device even when you don't remember the password to that account. So, take an iPhone with the ID logged in and follow the steps below for an effortless password-changing experience.
Step 1. Go to Settings and tap on the account icon, which can also be your profile picture on that iPhone.
Step 2. In the account's settings, you need to go into the Password & Security settings and tap on Change Password.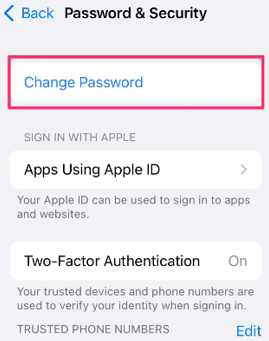 Step 3. Now go through the on-screen instructions and change your password.
Remember that this process will not be helpful if you use any other Apple device that does not have that account logged in already.
Part 2. How to Change Apple ID Password on Mac When Forgot Apple ID Password
Just like you changed your password on an iPhone, if you use a Mac, you can do the same with a slight difference in the process. Remember that the prerequisites stay the same here as any other Mac without your account not logged in will be of no help. So, using the Mac with your Apple ID logged in already is essential. Below are the steps you can follow:
Step 1. Start your Mac and tap on the Apple icon on the top left.
Step 2. Now go to System Preferences in the drop-down menu.
Step 3. Click on the Apple ID and go to Password & Security settings.
Step 4. Click on Change and go through the on-screen instructions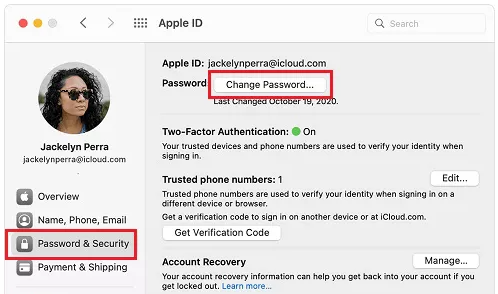 Now that you remember the newly updated password, you can use that on any device or browser, and the account will also be usable for setting up new Apple devices.
Part 3. What Can You Do on a New Apple Device When Forgot Apple ID Password
Say that you just got your new Apple device, and currently, you don't have access to any other device. Not remembering your password can be troublesome as you don't want to continue with any other account. The good part is that during you are setting up that device and you have to enter your account, you will have a forgot password option. You may need to enter the wrong credentials multiple times before this option appears. Additionally, the experience and UI might be different depending on the device that you are using. However, here are the main steps that you must follow:
Step 1. As the setup process begins, connect your device to internet connection.
Step 2. Go through the setup process, and at the sign-in page, you need to enter your Apple ID.
Step 3. Entering the wrong password will give you the Forgot Password option, tap it.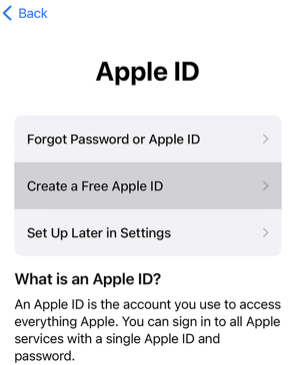 Step 4. Now follow through the on-screen instructions to reset the password of your account.
Step 5. Once the password reset process is complete, you may begin with that account, and your device will be ready to use.
Part 4. How to Reset Apple ID Password on a Borrowed Apple Device
If you don't have any Apple devices readily available for password reset requirements, you can use a borrowed device from your friends or family. Just make sure that it comes with the Apple Support application. If this application is not available already, you can install it from the app store on the device. Once you get this app, you must follow the following steps:
Step 1. Open the Apple Support application.
Step 2. Select Apple ID option.
Step 3. Now go for the Forgot Apple ID Password option and tap on Get Started.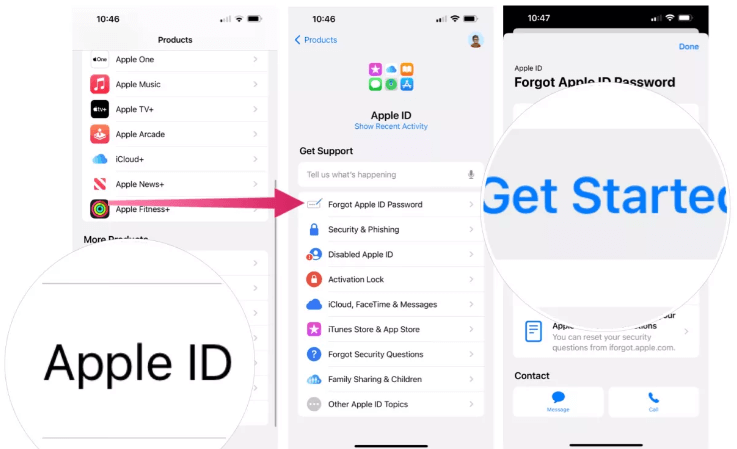 Step 4. Instead of using their Apple ID, you must go for a different ID option.
Step 5. Now enter your ID and follow through the on-screen process.
An alternative way is to use any browser on any device with an internet connection. Go to the Apple website and follow through the password reset process to get access to your account back.
Part 5. How to Remove Apple ID from iPhone/iPad Without Password
If you cannot reset the password to your Apple ID, your iPad or iPhone can become useless once reset. It is because it will get stuck on the activation lock. That could be a huge issue if you plan to sell that device. However, WooTechy's iDelock can save you from all the hassle as it can remove all types of locks and ID from your Apple devices. Being an all-in-one password remover for Apple devices, it comes with the following features:
Key Features of WooTechy iDelock
Apple ID removal and activation lock prevention.

Lock screen password and disabled time removal.

MDM removal and bypass.

Support for latest iOS versions.
Even with all these features, it maintains an easy experience. So, you can begin with installing it on your computer, and once the installation is complete, you will only need to follow these steps:
Step 1. Launch iDelock and go to Unlock Apple ID option.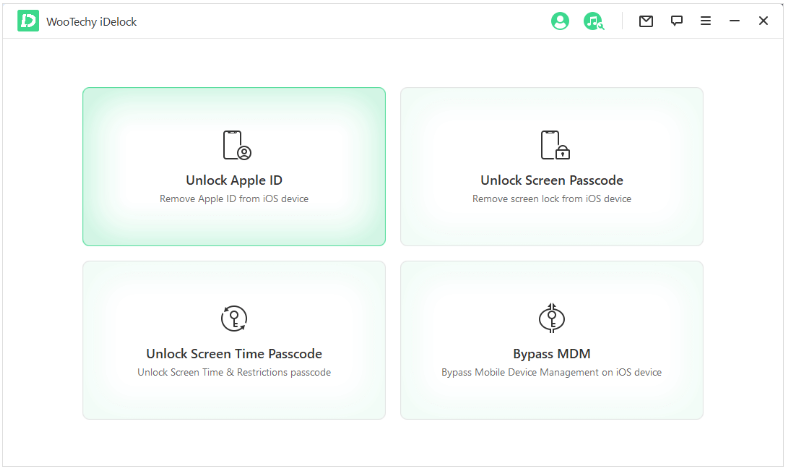 Step 2. Now take a data cable and connect both your iPhone and computer. You may need to authenticate by pressing the Trust button on iPhone.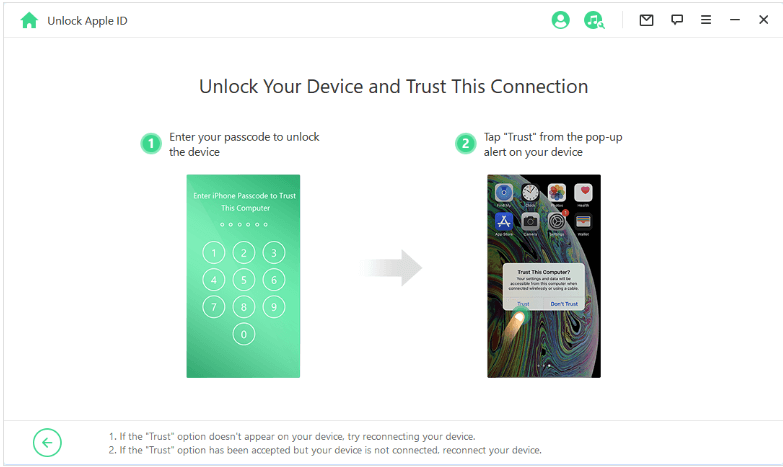 Step 3. Now click on Start to begin the Apple ID unlocking process.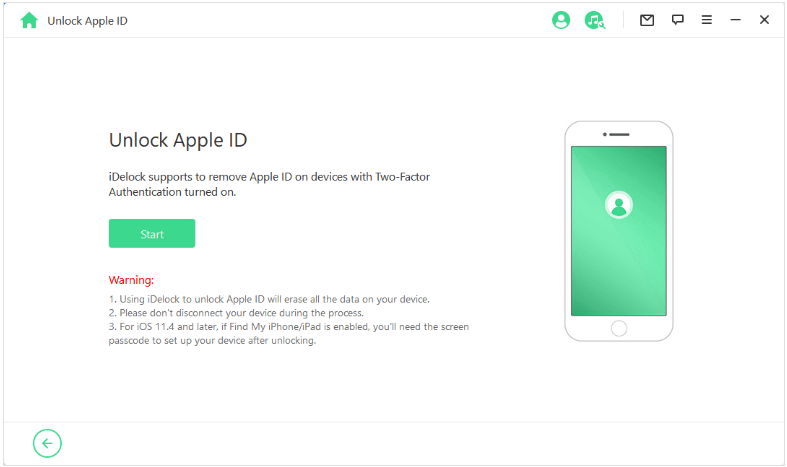 Step 4. As the unlocking progress starts, let it patiently complete, and once you see success, you can disconnect your iPhone from the computer.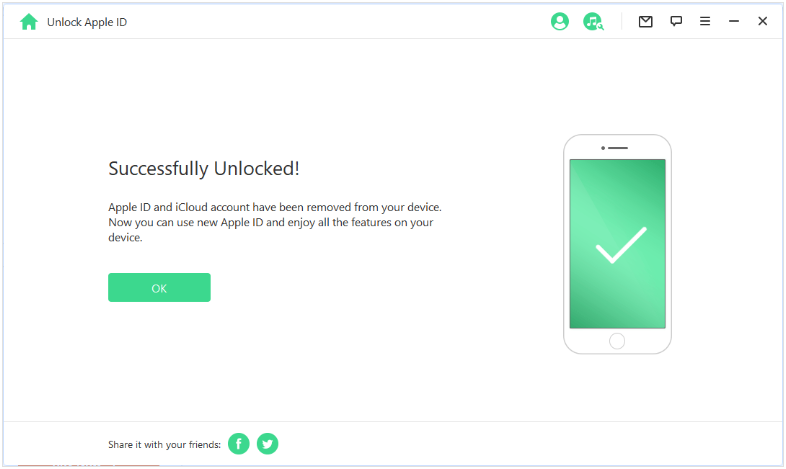 Conclusion
While Apple ID keeps all your devices connected, one compromised password can risk the security and privacy of all your devices. So, you must know how to reset or change the Apple ID's password, whether you forgot it or just want to enhance your security. Using the methods above, you can easily update your passwords from any device.