Passwords add a lot of security to your iPad but forgetting those passwords can invite several problems. While you set up passwords for your device, you must know the right solutions to forgot iPad password how to reset. Here are the top 5 ways you may try to reset password and get your iPad working again.
Part 1. Reset iPad Password When Forgot iPad Password Using iDelock
If you want the most straightforward and easy experience of resetting the password on your iPad, then using iDelock will be the best solution. It is an all-in-one solution to all the Apple device password removal needs because it brings many supporting features like the following:
Works with the latest iOS versions
Works with all iPad models
Supported on macOS and Windows PC.
Helps bypass all types of locks, including MDM
With these features, iDelock has 4 different usage modes for removing the desired password with the easiest steps and quickest procedure. Here are the steps you will follow to remove the password from your iPad using iDelock:
Step 1. Launch iDelock on your PC and go for the Unlock Screen Passcode option.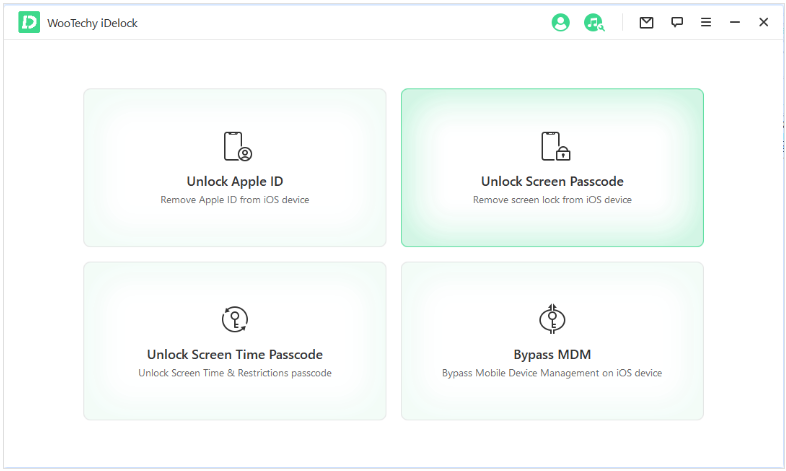 Step 2. Click on Start to begin and connect your iPad with a wire. By clicking on Next, you will proceed to the firmware downloading page, where you need to specify the firmware of your iPad.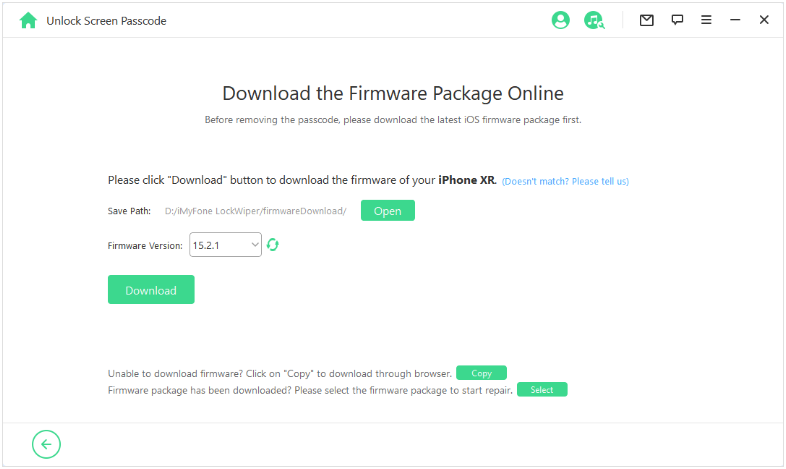 Step 3. Wait until the download is complete, and once it is complete, you will extract it onto the iPad. Now click on unlock insert "000000" and click on Unlock button below.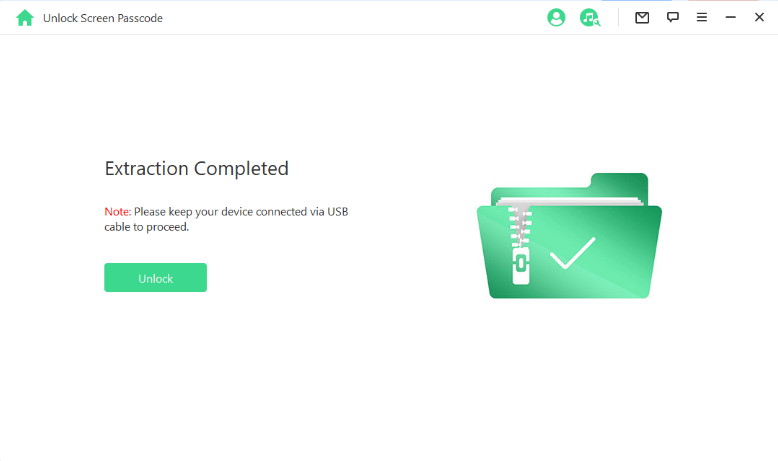 Step 4. Wait as the tool unlocks your iPad; after the process completes, you can remove your iPad.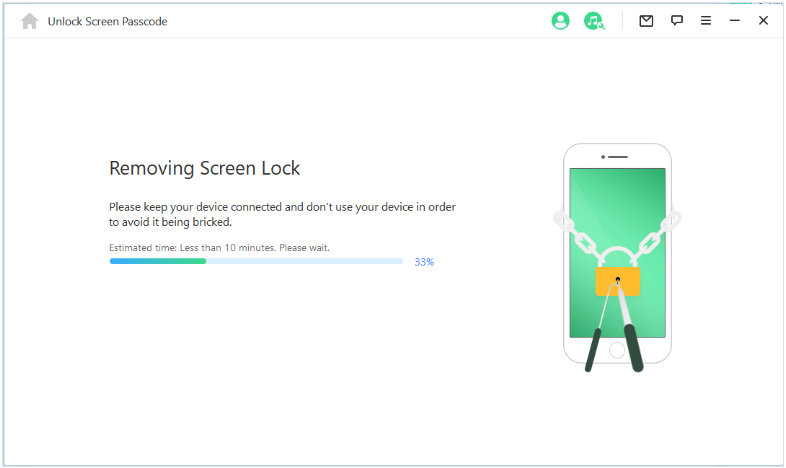 Part 2. Erase iPad from the Lock Screen If Forgot iPad Password
Another method to remove the password of your iPad is to erase it from the lock screen. It will be a quick way to remove the password but only use it if you don't need any data present from the locked iPad, as when you erase your device, you will get no options to back up the data.
Although this solution is not available on the models with older iPadOS versions, it will be available on all iPads with the 15.2 update and later versions. The prerequisites for this method to work include having an Apple ID logged in to your iPad and having a network connection. If you meet all these requirements, you can proceed with the following steps:
Step 1. Enter wrong passwords several times on the iPad.
Step 2. Tap on the Erase iPad option at the bottom of the screen.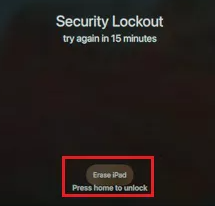 Step 3. Authenticate and follow the onscreen instructions to erase your iPad.
Part 3. Restore iPad with iTunes When Forgot iPad Password [Apple ID Needed]
iTunes is an amazing tool from Apple that can be used for several purposes, and one of the best purposes for using it is to use it for restoring iPad when you forget its password. However, this method comes with some prerequisites to meet as well.
The most important one is having the Apple ID and the password you used on that iPad. If you don't have the right credentials, then the process won't work for you. Moreover, there are 2 different circumstances where you can use this process, and below are the details.
1If You Have Synced iPad with iTunes
Firstly, if you have synced your iPad with iTunes, the experience will be much simpler as you don't have to go through any complex recovery mode steps. Additionally, if you frequently create backups of your iPad, then you can reset the iPad and restore any recent backup to prevent data loss. So, if you have synced with iTunes, then you can follow the steps below:
Step 1. Take your iPad and connect it to the computer using its data cable.
Step 2. Open iTunes and wait until it recognizes your iPad.
Step 3. Click on the iPad icon and then go to the General/Summary tab.
Step 4. Clicking on Restore iPad will begin the process.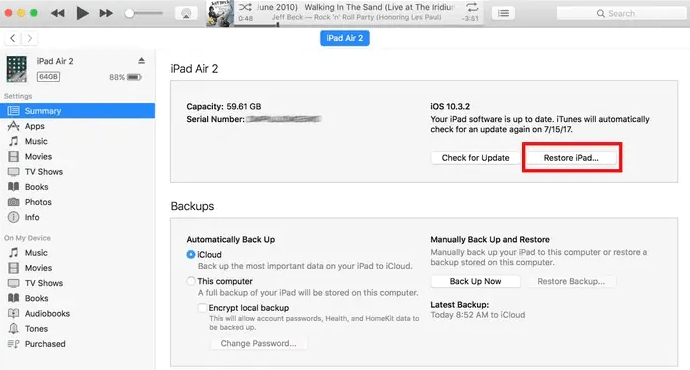 You need to wait a few minutes before the iPad is restored to its factory settings. Remember that this method will erase everything, so having a previous backup will be helpful.
2If You Haven't Synced iPad to iTunes
If you have not synced your iPad with iTunes previously, then the above method will be useless. So, for the restore process to work, you need to put it in recovery mode. Here are all the steps you must follow to get the password removed from your iPad:
Step 1. Turn off the iPad and press the home and power buttons together for 10 seconds. As you see, the Apple logo only keeps holding the home button.
Step 2. Now it will enter into recovery mode, and you will then connect it to iTunes on your PC.
Step 3. Now click on Restore, and you will complete the process within a few minutes.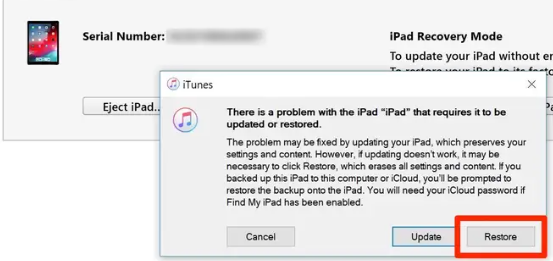 You will also lose all the data on your iPad in this process.
Part 4. Erase and Reset iPad with iCloud Find My [iCloud Account Needed]
Using iCloud to erase and reset your iPad is the last method we will discuss here. This method works with the much more secure Find My feature from Apple, and using it will not require a PC. You only need another device with an internet connection and a browser. Having the Find My application will be an additional benefit for the easier experience. However, having the iCloud account is the only requirement, and if you lack there, then this method will be useless. If you have your iCloud account credentials, then you can proceed with the following steps:
Step 1. Go to the Find My application or website and log in with the Apple ID used on your iPad.
Step 2. Go to the devices tab and look for the iPad you want to reset.
Step 3. Click on Reset & Erase, and you will have everything removed from your iPad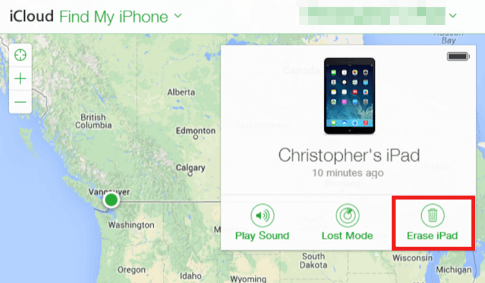 Now you can set up that iPad as a new device, and while setting up, you can use the iCloud backup option to get all the data back. However, it will only work if you have previously created an iCloud backup of your devices.
Conclusion
An iPad can be an essential device for your studies or content streaming needs but to keep your data safe, adding a password is also essential. However, if you ever forget the password of your device, you just need to go for the most suitable method from the above-discussed methods to solve the problem..