Are you bothered as to how to turn off parental controls without a password on iPhone? As the name suggests, parental control is a feature on your iOS device that helps set boundaries to various apps. It's also a good way to protect your kids from inappropriate exposure while using an iOS device.
Although everything may seem okay and you could have the much-needed oversight and control, problems could arise if for any reason you forget your parental control password. For some iOS users, it could be that they just bought a used iPhone and need to deactivate the whole Parental Control feature.
If you're presently faced with this challenge, don't lose hope. All the solutions you need on how to turn off parental controls without a password on iPhone are right here. Keep reading.
Part 1. How to Turn Off Parental Controls Without a Password on iPhone
Turn Off Parental Controls Without a Password on iPhone Using iDelock (No Data Loss)
Turning on parental controls has several benefits. It restricts the purchase of adult content; it can be used to set time limitations on iOS apps; it helps parents control the app their kids can have access to and so on. However, as always, a day comes when you need to disable parental controls and that's where you need a versatile and professional tool such as WooTechy iDelock.
One of the reasons why iDelock outclasses its competitors is that users don't experience any data loss at all through the unlocking process. More so, the procedure is not complicated and the tool has a high success rate. In our opinion, it's the best tool in the market for solving this issue. Besides, you don't need to worry about the compatibility as it works well on the newest iPhone 13 and iOS 15.
How to turn off parental controls without a password on iPhone using iDelock:
Download, install and start Wootechy iDelock on your computer. Then select Unlock Screen Time Passcode.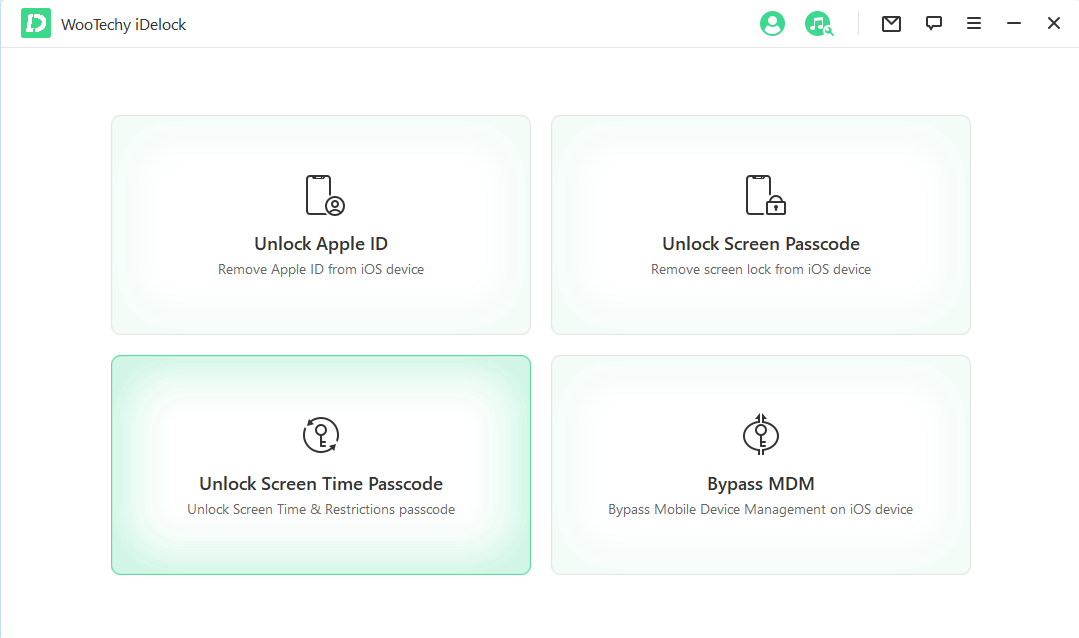 Connect your iPhone to your PC via a USB cable and trust it.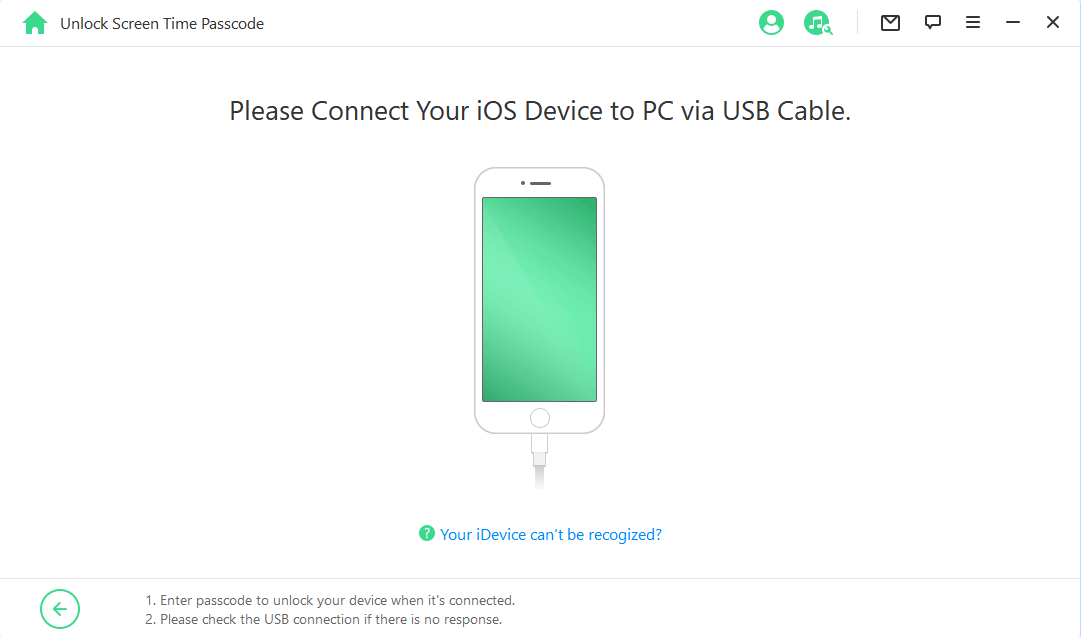 Here you need to choose a option based on your situation. If the parental control is set directly from Settings, choose the first one. If it is set through the Family Sharing, choose the second.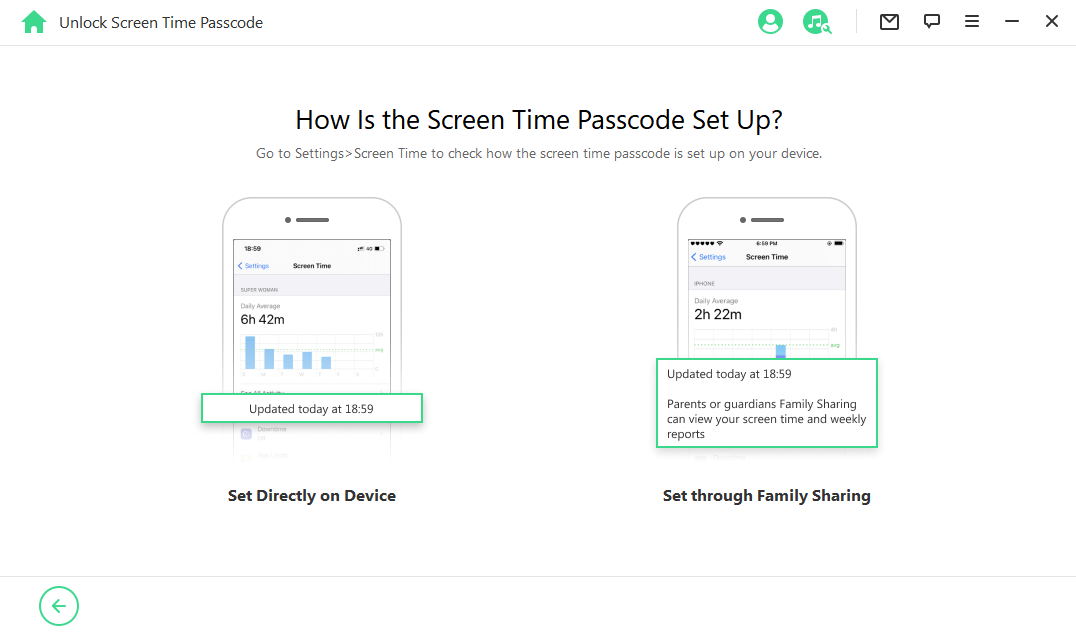 You may need to go through several steps for confirmation. Just follow the prompts based on your situation.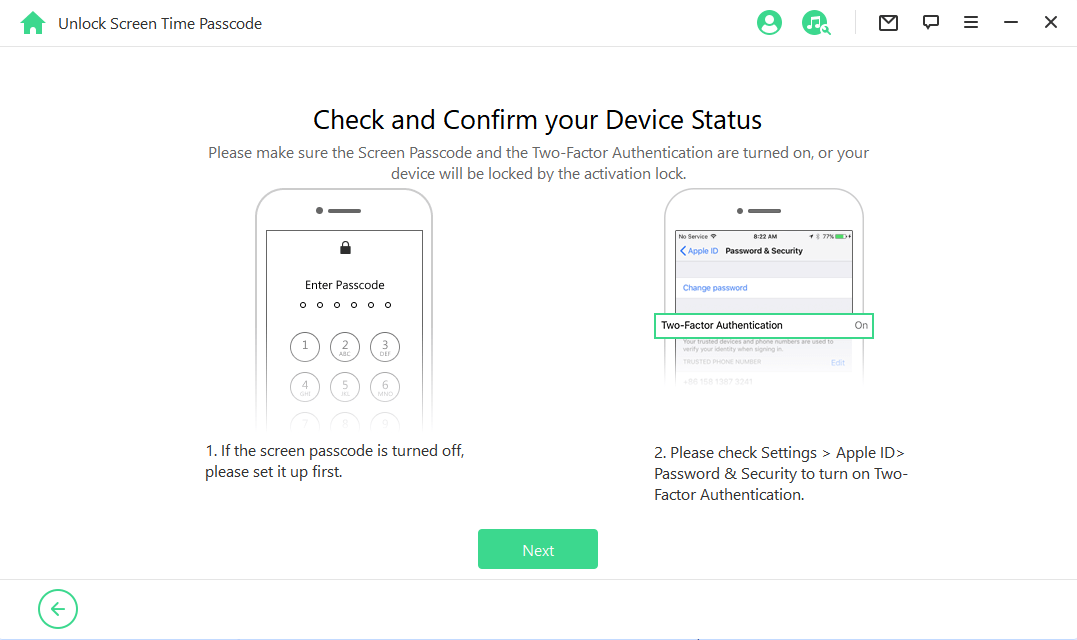 After that, iDelock will begin removing the parental controls on your iPhone without a password.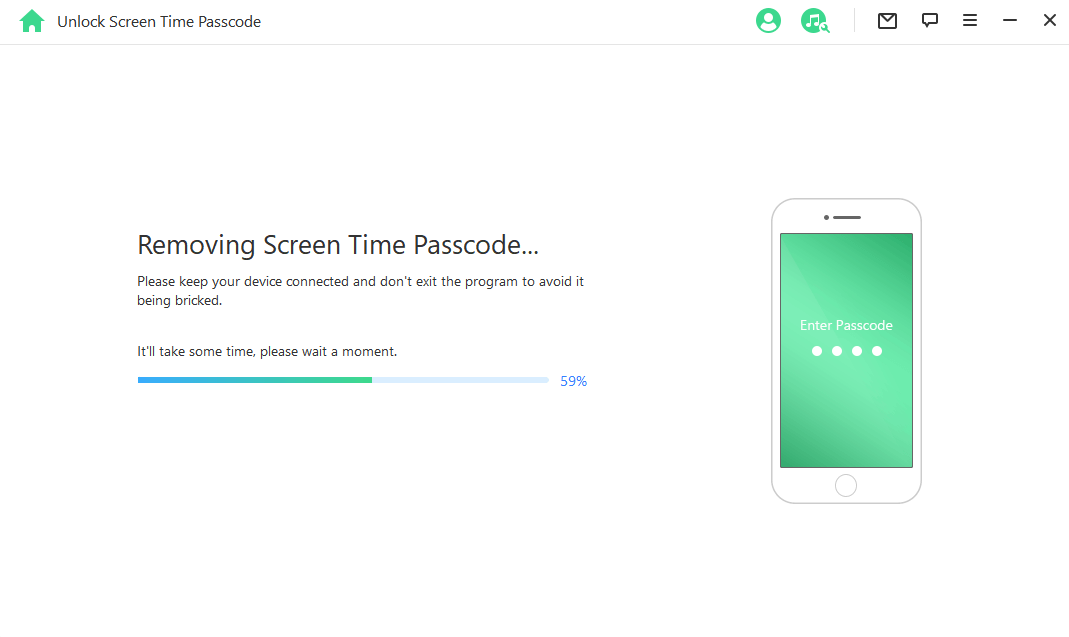 The whole process will take only several minutes. Please wait patiently.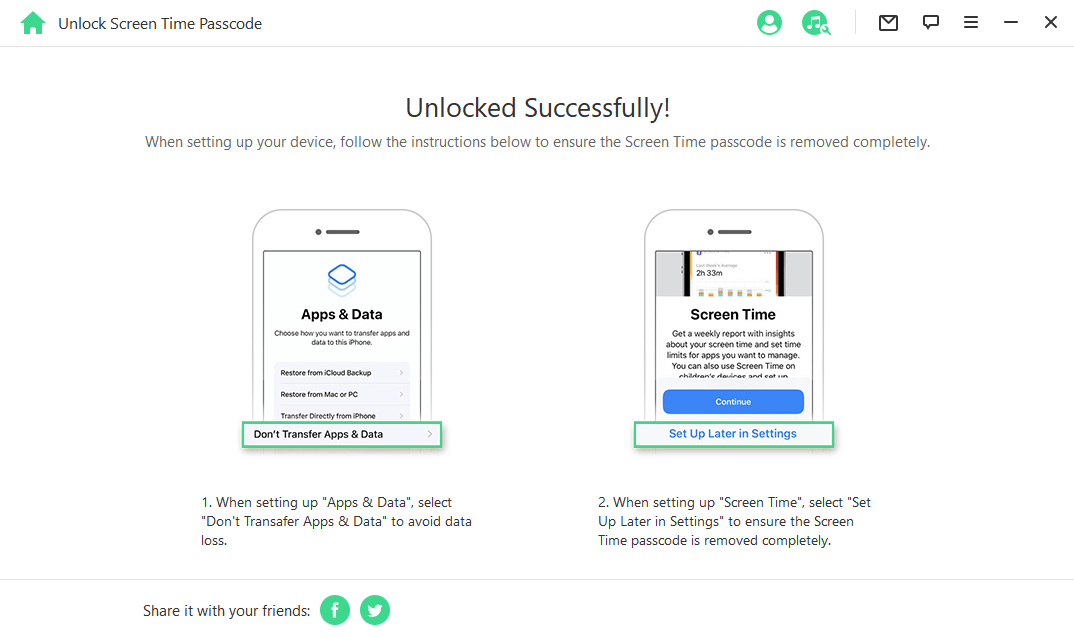 Note
You don't have anything to worry about because iDelock will not save or use your passcode at all. It's yours alone! And all the data will be kept on your device!
Restore iPhone Via iTunes (Data Loss)
Still, on the issue of how to turn off parental controls without a password on iPhone, you can use iTunes to restore your iPhone. However, bear in mind all your data will be lost in the process.
Step 1 Download and install iTunes if you don't have it on your PC before. Then launch it.
Step 2 Connect your iPhone straight to your computer via a USB cable. Wait till iTunes detects your iPhone, then click the device icon on the top-left corner and visit the Summary tab. There you'll find several options, among which you need to click Restore iPhone.
This will begin a factory reset for your iOS device and remove the screen time restrictions that you were once concerned about. Again we would like to remind you that this process will wipe out all your configured settings and data. If you cannot risk losing it all, you might need to skip this method.The success rate is also minimal but it's worth giving this a try if you have to.

Additional Tips: Turn Off Parental Controls Easily If You Know The Apple ID Password
If you can still remember your Apple ID and password, these bonus tips will work perfectly. However, if you choose the iCloud method, all your data will be erased as well.
Turn Off Parental Controls From Settings
Step 1 Go to Settings > Screen Time > Change Screen Time Passcode > Turn Off Screen Time Passcode.
Step 2 You'll need to provide your screen time passcode once you receive the prompt. At this time, click forgot password.
Step 3 Then you need to enter your Apple ID and password. Type in the credentials and you can turn off the Parental Controls easily.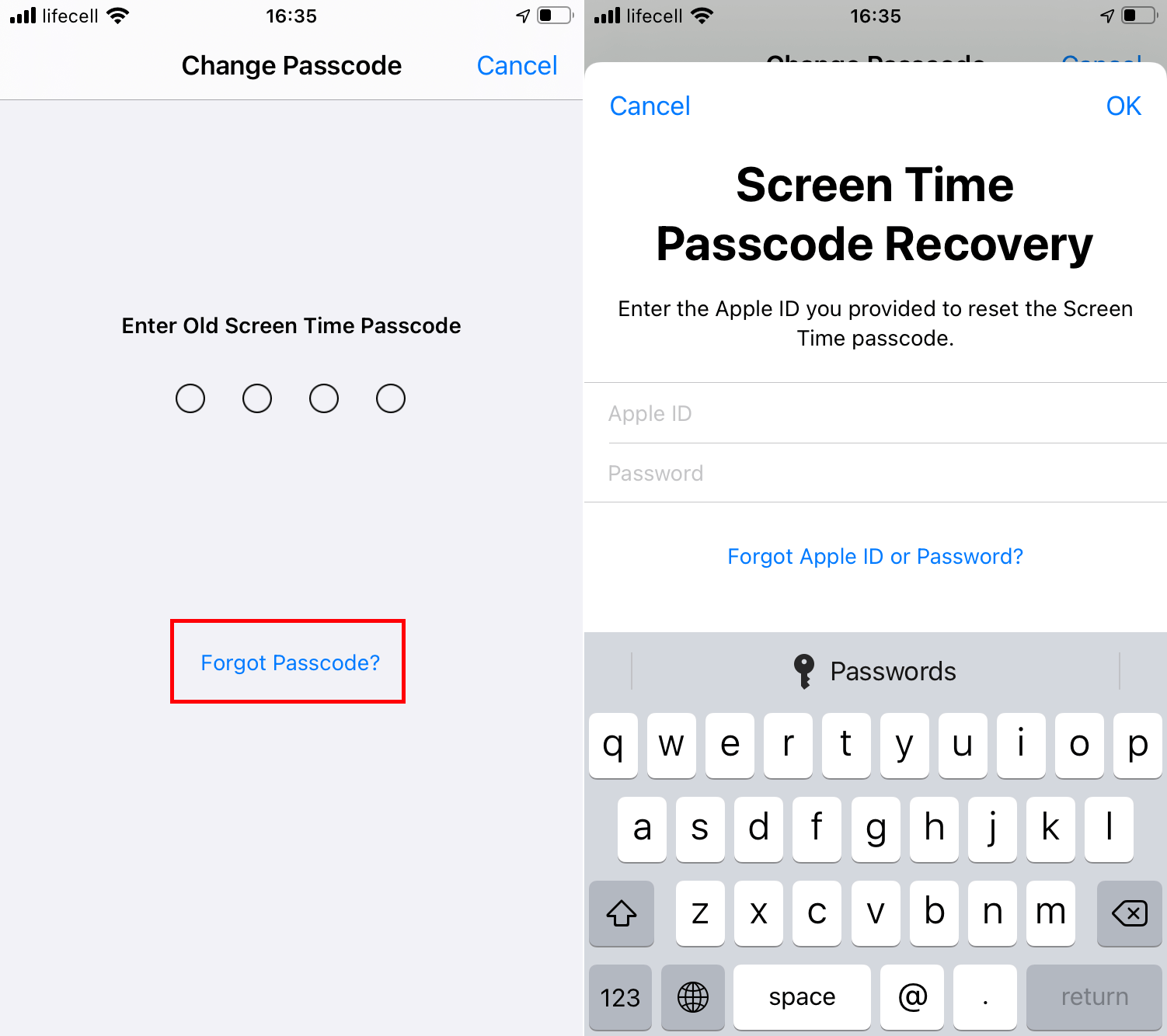 Turn Off Parental Control Via iCloud
You can take things further by turning off parental control via iCloud. And this is will wipe out all the data stored on your iPhone. So think twice before you leap.
Step 1
Go to
https://www.icloud.com/
. Log in with your Apple ID and Password.
Step 2 Choose Find iPhone > All Devices.
Step 3 Locate your iPhone and choose Erase iPhone. Follow the prompt to finish the whole process.
Finally, you'll get an iPhone without any restrictions, of course, no data on it, either.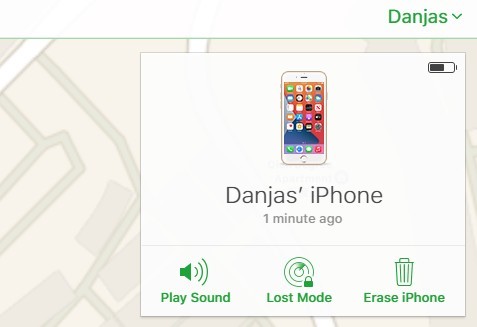 Conclusion
Indeed, there are various ways on how to turn off parental controls without a password on iPhone, all within a few seconds. Each method works fine; however, if you prefer to achieve this goal quickly and easily, using the professional tool WooTechy iDelock would be your best option.
Whether you forgot your screen time passcode or bought a second-hand iOS device that already has its parental control lock, now you know what to do to solve this issue right away.