Parental control is a feature that allows you to restrict content consumption on an iPhone. It also enables you to set a Screen Time limit and blocks on specific applications. However, for some people, it is such a big problem that prevents them to enjoy their device seamlessly.
If you are in the same case, then this article takes a look at easy ways to remove parental control on iPhone when you want to alter the settings. Keep reading.
Remove Parental Control on iPhone with the Passcode
Removing parental control is very easy if you know or have access to the passcode. There is no risk of data loss as you do not need to reset or erase your phone. You just need to input the passcode and then turn off the parental control.
Steps to remove parental controls with passcode:
Step 1: Access the Settings app on your iPhone, then select the Screen Time option to access the feature on your device.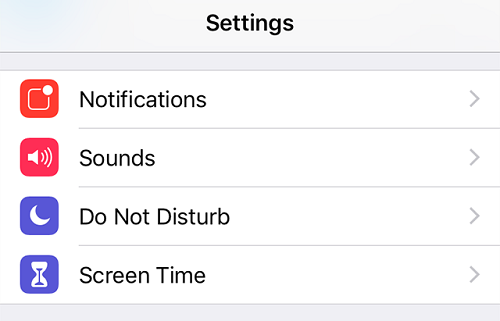 Step 2: Find the option which reads Turn Off Screen Time. Choose it to disable the feature on your iPhone.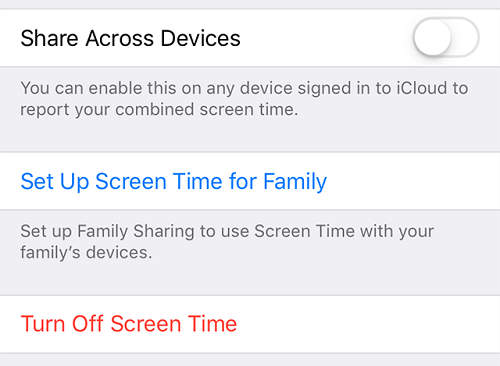 Step 3: You will be required to enter the passcode. Then, a prompt will show up to confirm if you want to turn off the feature. Tap on the Turn Off Screen Time again and you are all done.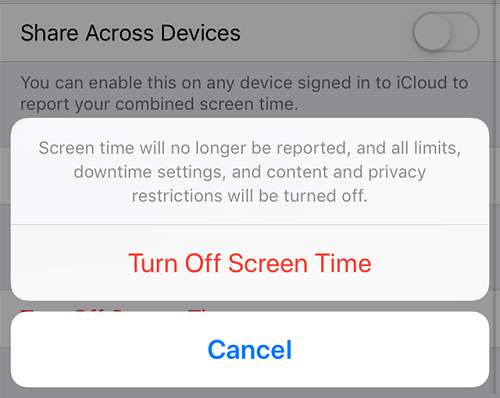 The steps above work for iOS 12 and above as
Screen Time
was introduced with the iOS 12 version. For iOS 11 and earlier versions, you have to look for the
Restrictions
feature which is found in the
General
menu. This is the only difference, after which you can follow similar steps to turning off the Screen Time feature.
Remove Parental Control on iPhone with WooTechy iDelock
If you want to remove parental control on iPhone while you don't know or forget the passcode, then WooTechy iDelock should be your best choice. It is a hassle-free way to remove screen time restrictions and eliminate parental control.
Prominent Features of iDelock:
Freely recover restrictions passcode or remove Screen Time/parental controls without password.

No matter the Screen Time on your device is set up from Settings or Family Sharing, iDelock can remove it with ease.

Quickly bypass the Apple ID, screen lock and MDM lock from iPhone/iPad/iPod Touch.


Greatly compatible with the lastest iOS version and iPhone model including iOS 15 and iPhone 13.
Steps to remove parental control with iDelock:
Step 1: Download and launch WooTechy iDelock on your PC and select Unlock Screen Time Passcode mode.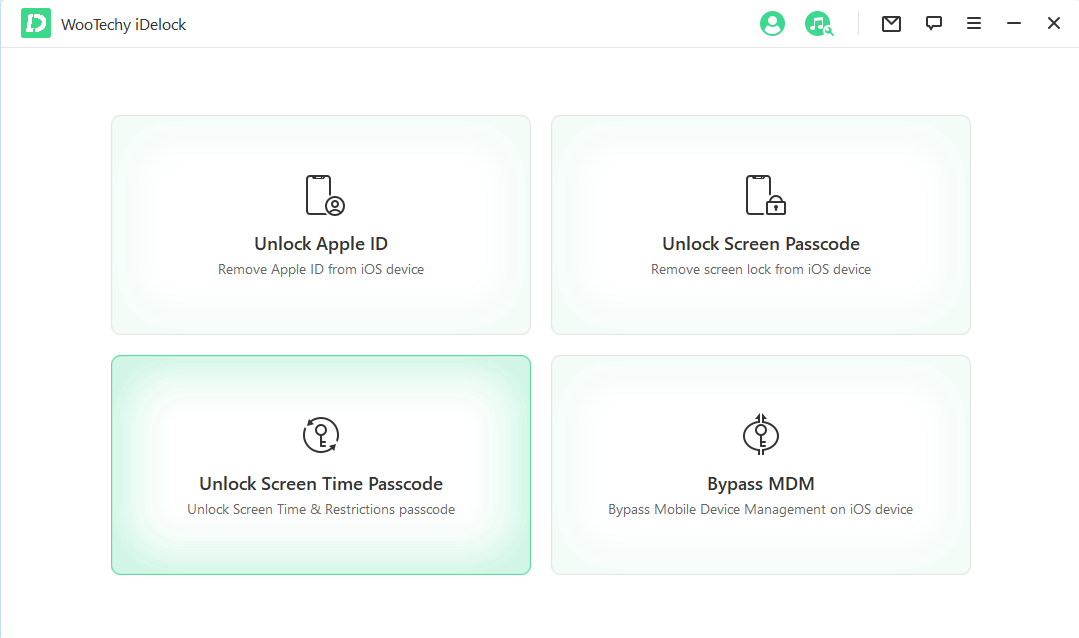 Connect your iPhone to your computer with a USB cable. If the connection is not recognized, select Your iDevice can't be recognized? to resolve this.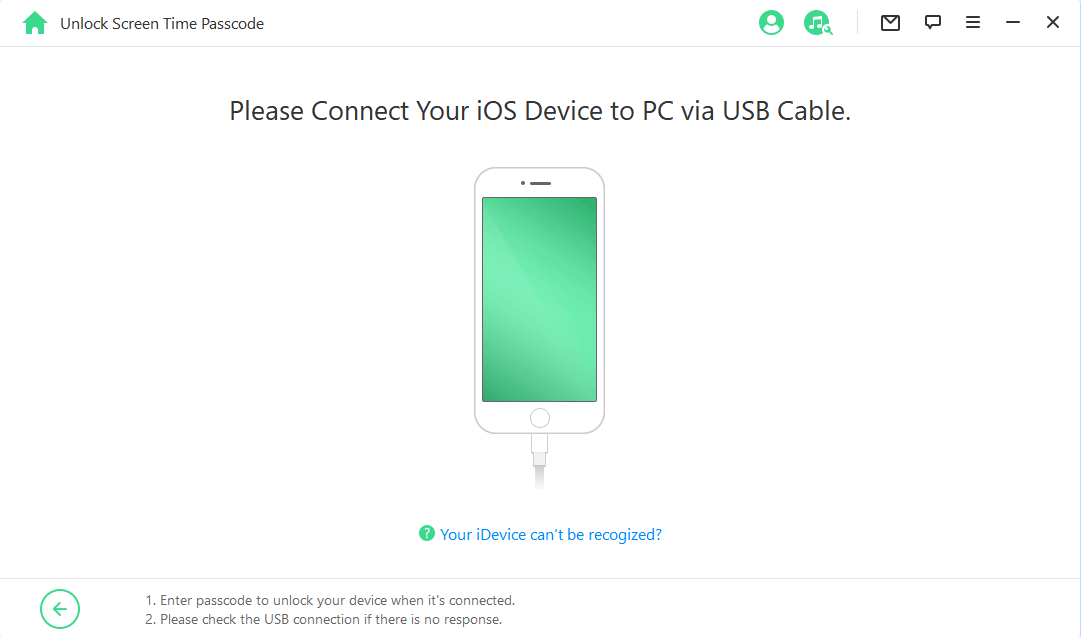 Step 2: Once your device is detected, you'll need to figure out how your Screen Time/parental control is set up. Select a option based on your situation.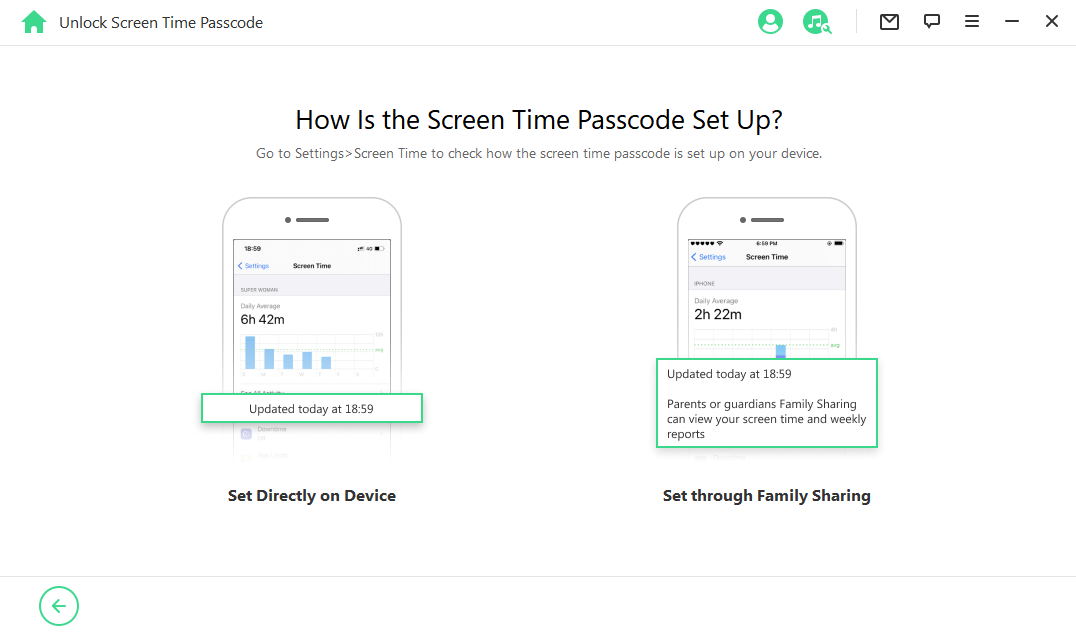 Step 3: You may need to follow the prompt to disabled the Find My iPhone or check the Two-Factor Authentication.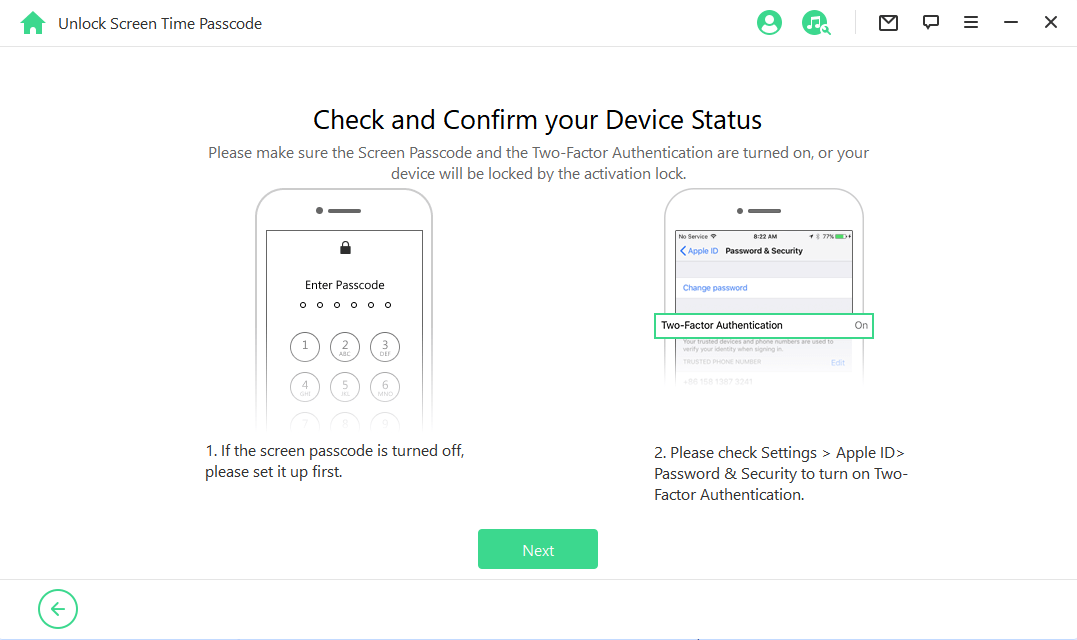 Then iDelock will begin removing the Screen Time passcode/parental controls on your iPhone. Please wait patiently.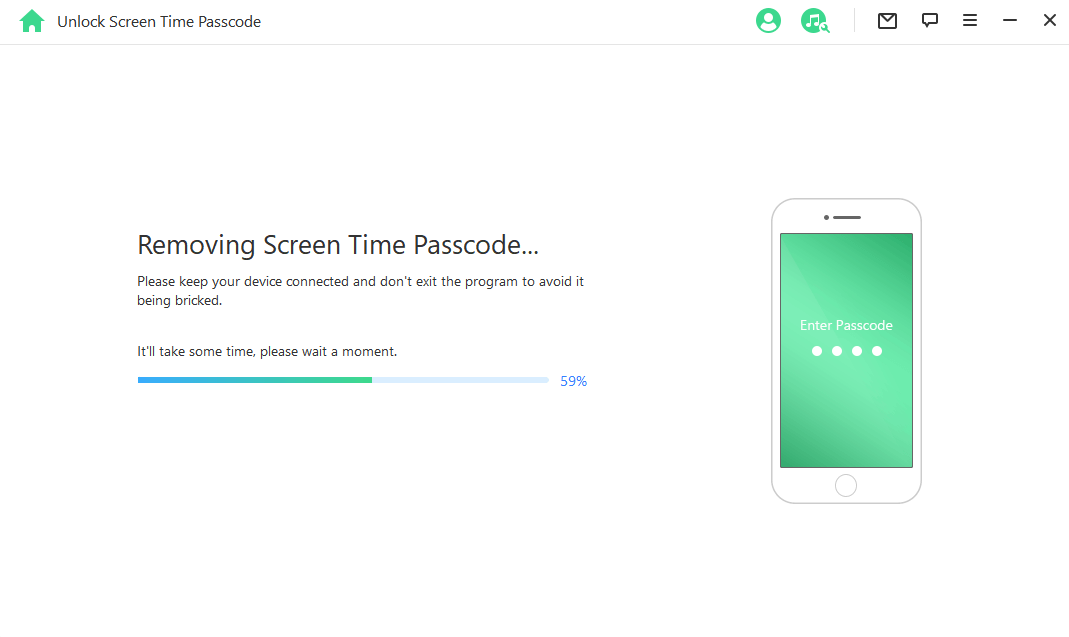 Remove Parental Control on iPhone Through iTunes/Finder
iTunes/Finder can help eliminate parental control on your iPhone, in cases where you cannot remember your parental control password. This is done by restoring your iPhone to factory settings. This restoring process will wipe all your data including the parental controls. And you can not restore the backup as the parental controls will come back as well. So think twice before you leap.
Steps to remove parental control with iTunes/Finder:
Step 1: Connect your device to your computer with a USB cord: Trust the computer in your iPhone if you haven't previously done that. This will enable your computer to operate with your device.
Step 2: Launch the iTunes/Finder app on your computer and make sure it is the latest version.
Step 3: When the iTunes interface appears on the computer, locate your device icon and click on it (If you are using Finder, do it in Locations). Proceed to choose Restore iPhone and confirm your action.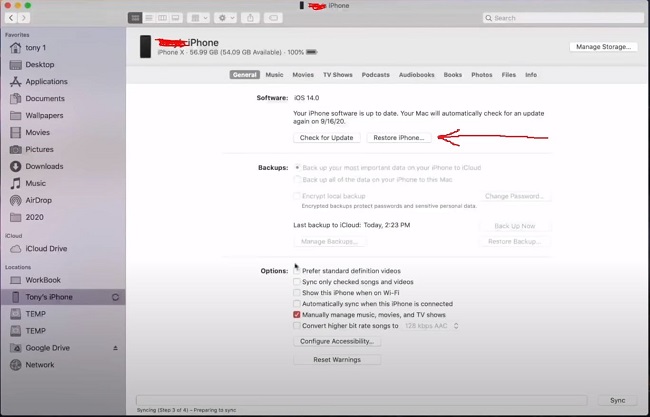 Wait for a few minutes and then you can set up your device as a new one, without parental control.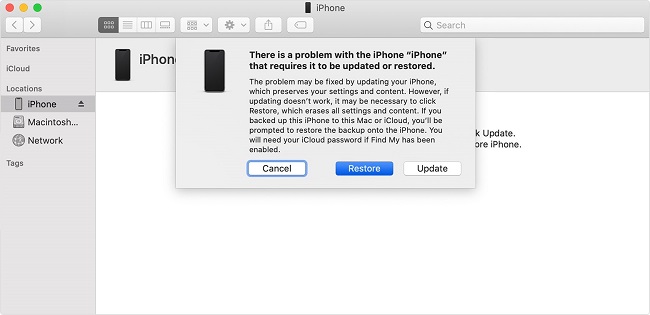 FAQs About Removing Parental Control on iPhone
1. How Do You Get Rid of Parental Controls If You Forgot Your Password?
If you forget the password of your parental control feature, you can get rid of it with the aid of an unlocking software like the WooTechy iDelock. You can also employ the use of iTunes to restore your iPhone.
2. Can My Child Turn Off Screen Time iPhone?
It would be a difficult task for your child to turn off the screen time except they have access to the passcode or some professional unlocking tools. If you are concerned about this, keep the passcode away from the knowledge of your child.
3. How Do You Cheat Parental Controls?
To cheat parental controls, you need to utilize some unlocking software or erase your operating system to eliminate the parental control.
4. How Do I Turn Off Parental Controls on iOS 15?
To turn off parental control on iOS 15, launch your Settings app and find the Screen Time option, scroll down and find the Content & Privacy Restriction option, tap on it and toggle it off.
Conclusion
If you need to adjust your parental control settings or totally turn off the features when you forgot your password, utilize any of the above-mentioned methods especially WooTechy iDelock to disable the parental control in no time, and in a stress-free manner. Just download and give it a try!