Having iCloud can both be a menace and a blessing, where Apple users need to cater to the advantages as well as disadvantages of cloud storage.
Getting locked out of their iCloud and losing their data is what nightmares of Apple users are made of. It may be due to forgetting your password or your Apple ID being locked due to someone else attempting to access it. The problem at the other end of the spectrum is not being able to sign out of your iCloud account without your password. This may be due to any technical issue and may be an inconvenience, especially if you have accessed your iCloud on someone's device. This article will help you sign out of your iCloud without a password.
Method 1: Sign out of iCloud without a password by a third-party tool (iOS 15 Supported)
One of the methods in which you can sign out of iCloud is using third-party applications like WooTechy iDelock.
Why should you try WooTechy iDelock?
1. As an all-in-one tool, it can remove all kinds of locks, including iCloud lock, Apple ID lock, screen lock, etc.

2. It requires no technical knowledge from beginners. It will guide you step by step.

3. The iCloud will be unlocked in just a few clicks. No complicated process!

4. There is a free trial of the application, along with great monthly, yearly, and lifetime packages.

5. It is compatible with all iOS versions including the newest iOS 15.
Watch Video Tutorial of how to sign out of iCloud without password

[Video Transcript]
Here is a step-by-step guide on how to use iDelock to sign out from your Apple ID without your password.
Step1: The first step of the process is the launch the iDelock application on your computer and choose the Unlock Apple ID option.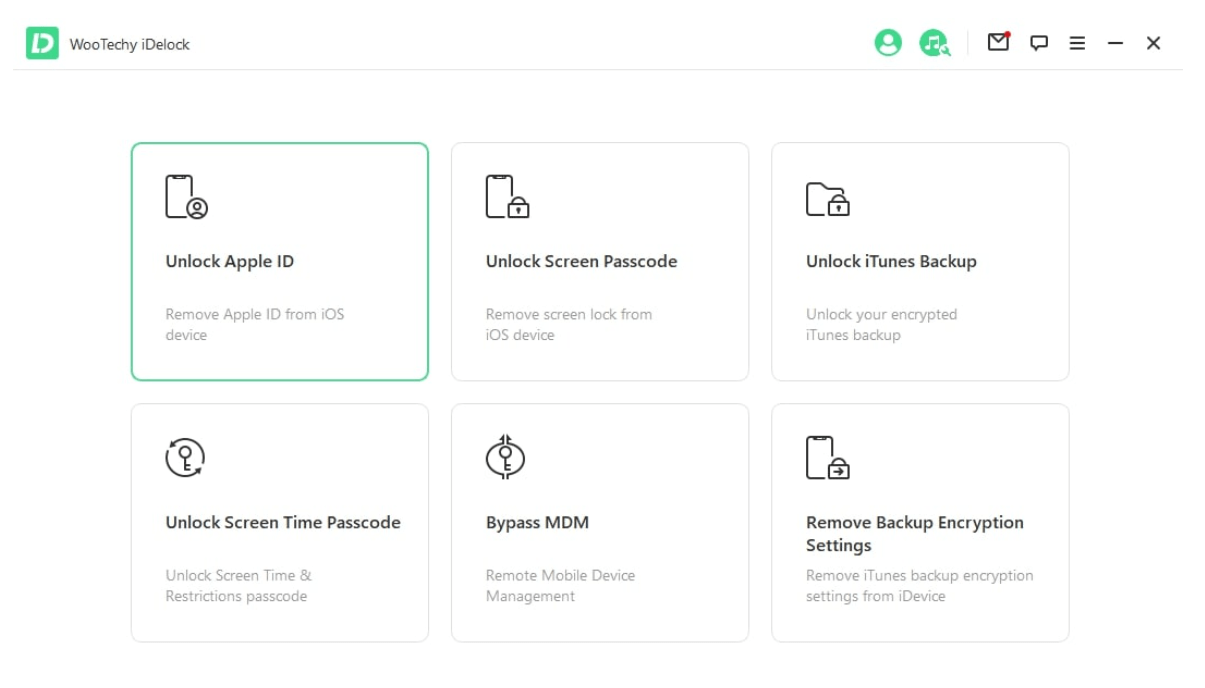 Step2:Once you have connected your device to your computer, a pop-up message will display asking you to trust the computer, press trust to proceed.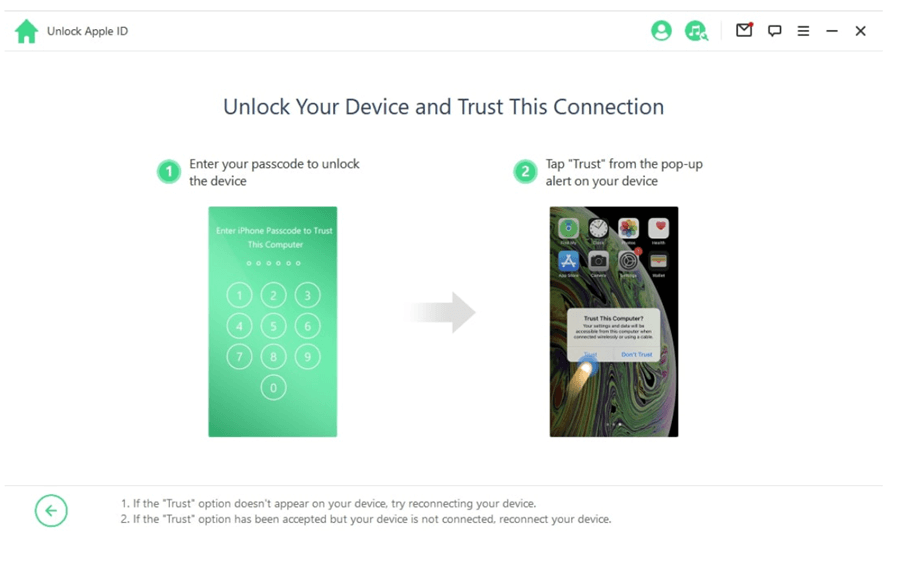 Step 3: Simply click on the Start to Unlock option that will be displayed on your screen. This will remove your Apple account and iCloud that is present on the device.
However, you may be faced with three situations when trying to unlock your Apple ID:
If your Find My iPhone is turned off, iDelock will remove your iCloud without password needed.

If Your Find My iPhone is on and your device is below iOS 11.4, you will need to reset your device via: Settings>General>Reset All Settings. Then iDelock will remove the iCloud.

If two-factor authentication is enabled, make sure you have also enabled screen lock. Follow the instructions and the iCloud lock will be removed.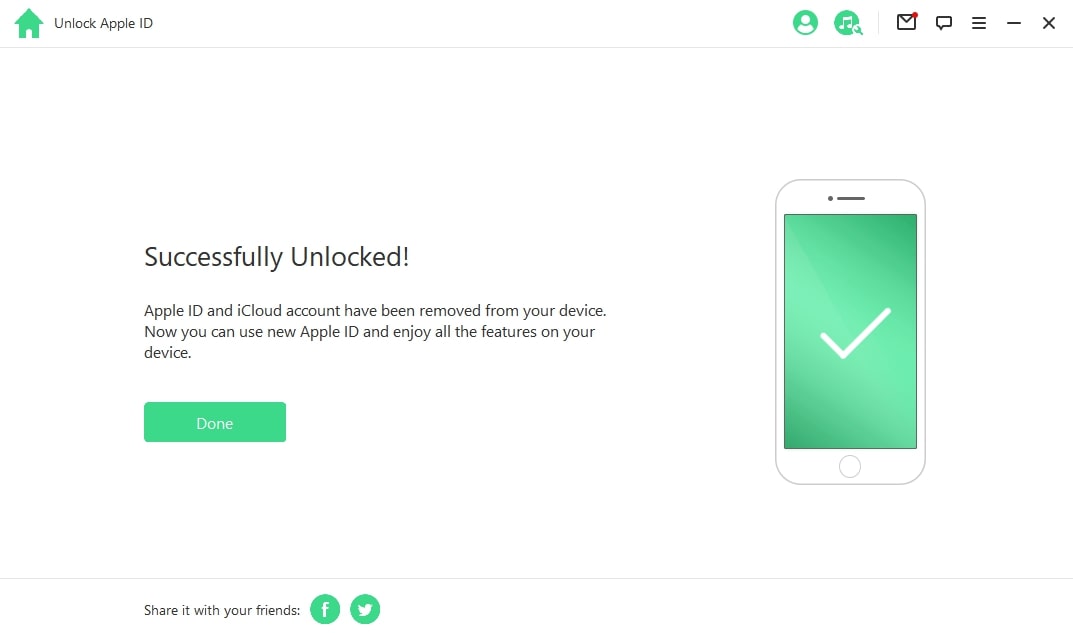 Method 2: Sign out of iCloud without a password by iTunes Restoring
Another method to sign out of your iCloud is restoring your device by using iTunes. This method is a simple 4 step process.
Step-by-Step Guide of using iTunes to sign out iCloud:
Step 1: Connect your device to iTunes. Connect your device to a computer and open iTunes.
Step 2: Put your device into recovery mode. The second step is to put your device into recovery mode by pressing down and holding the required buttons.
Step 3: Restore device on iTunes. Once you have put your device on recovery mode, a pop-up will appear on the iTunes screen of your computer, asking your permission to restore settings on the device. Click Restore and follow all on-screen cues to restore the device to factory settings.
Step4: Restoration is complete. Once you have followed all these steps, the restoration of your device is complete, and your iCloud account will be deleted from the device.
Cons of Using iTunes Restoration for deleting your iCloud account

1. The success rate is not high, as iTunes has stopped its update.

2. You may no t be able to synced it with iTunes if you haven't done that before.
Method 3: Sign out of iCloud without password on iPhone/iPad
If you are unable to sign out of your iCloud using your password on your iPhone or iPad, another method that you can explore is by resetting your password on the browser. Here is how to do it.
Step-by-Step Guide
Step 1: Open Apple ID in your browser. Access your Apple ID by logging onto apple.com in your browser.
Step 2: Click on iForgot and reset your password. Once you log on to the website, click on iForgot to reset a new password for your Apple ID. If you have an associated phone or email, there will be a prompt on the screen asking you to enter it for security and confirmation purposes. You can now reset your password.
Step 3: Click Sign out on your device. Once you have reset your password, click on Sign out on your device. It will automatically sign you out and ask you to enter a new password.
Using this method to sign out of your iCloud can have its drawbacks:

1. It is not an easy job to reset the password.

2. The success rate of this method is not guaranteed.
Method 4: Sign out of iCloud without password via Jailbreaking
Another method of signing out of an iCloud account is to jailbreak your device. You can jailbreak your iPhone by using third-party tools, the most popular one being Cydia while there are some alternative applications such as Zebra and Sileo. These jailbreak applications open the iOS up for changes. Download any of these applications and follow the steps prompted.
Once you have jailbreaked your device, you will have access to your device's files, from which you can erase the iCloud account. Here are the steps you should follow:
Step-by-Step Guide
Step 1: Go to your iFiles. Once you have installed the jailbreaker application, you will have a folder on your device which will have your files. Go to your iFiles>Var>Mobile>Library>Accounts.
Step 2: Select the accounts to delete and press delete. Once you have reached the accounts from the library, you will see the accounts that are on the iCloud. Select all accounts and press the delete icon on the bottom. This will help you sign out of your iCloud account on the device.
BONUS: How to reset iCloud password if I forgot it?
If you have forgotten your iCloud password and fear losing all your data, follow these steps to set a new password.
Step 1: Go to your Apple ID account Page and Press Forgotten Apple ID or Password.
Step 2: Enter your Apple ID.
Step 3: Choose to reset the password; you can either reset my security questions through an authorized email address or a recovery code sent on your phone.
Step 4: Create a new password and reset the password.
In Conclusion
This article is meant to help anyone who is facing issues when it comes to signing out of an iCloud account on their devices. While this may seem like a menial task, however, we all know technology goes- it can cause issues when least expected. When it comes to signing out of your iCloud, you can use the WooTechy iDelock application; it is not only easy and fast but comes at a great price! What's more, it now supports the newly relesed iOS 15. So, go right ahead and download the application today and have all your unlocking and accessing problems resolved in no time!