User Problem
"I just bought a second-hand iPhone from eBay, only to find out it's been locked out by screen lock. How can I unlock this second-hand iPhone?"
This is a common experience and question asked by iPhone users who make second-hand pre-owned iPhone purchase. Not to worry, there are several ways to fix this issue in the shortest time possible.
1. Unlock Second Hand iPhone Easily with WooTechy iDelock(iOS 15 Supported)
Looking to disable the screen lock on your second-hand iPhone without getting stuck in activation lock? Then Wootechy iDelock is your solution. WooTechy iDelock is an easy way to bypass the screen lock on your iPhone in due time.
Features of WooTechy iDelock
All-in-one unlocker to remove screen lock, screen time passcode, Apple ID, MDM lock.

Unlock iTunes encryption on iOS device.

Swift and timely disabling of screen lock.

Prevent your device from being tracked by iDevice.

Prevent former Apple ID users from erasing your device remotely.

Compatible with almost all iOS versions including the newest iOS 15.
Follow the steps below to unlock a second hand iPhone with iDelock.
Step 1: Install and launch WooTechy iDelock on your computer, select "Unlock Screen Passcode" mode then click "Start".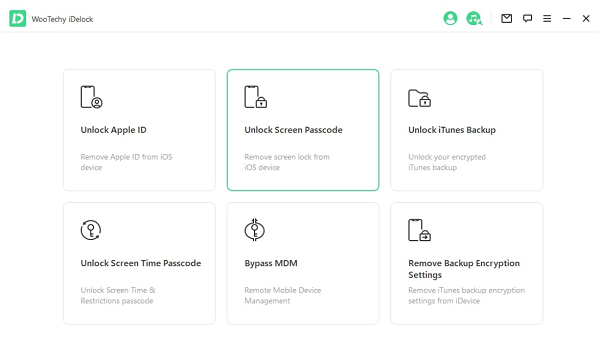 Step 2: Connect your device to your computer with a USB cable and click "Next". Your device information will start to load. If your device fails to be detected, you can put it into DFU/Recovery mode. The steps to do this will appear on your screen, do follow the prompt accordingly.
Step 3: The program will auto-detect your device model. Choose the firmware version provided and click "Download." If it fails to download, click "Copy" to download the firmware package in a browser. If you have already downloaded a firmware package on your computer, click "Select" to add.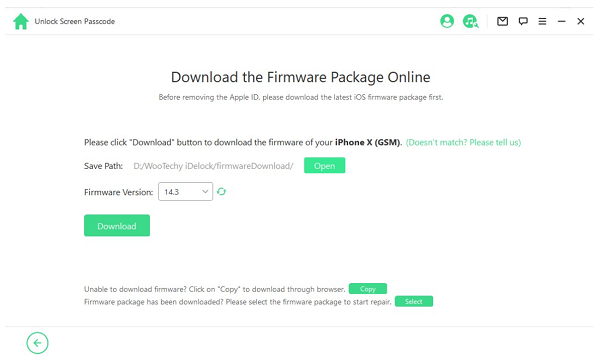 Step 4: Allow firmware to be downloaded, verify after the download, and click the "Start to Extract".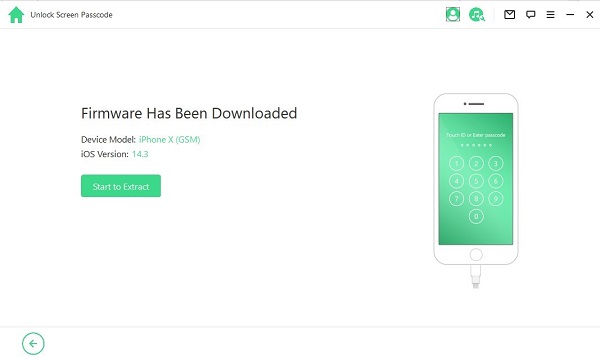 Step 5: While your device is still connected, click "Unlock", after extraction, follow the prompt on the screen and use "000000" as a confirmation code. Your device would be unlocked in a few minutes.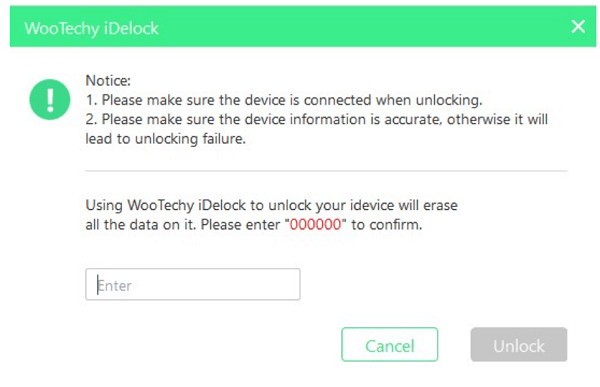 Compatibility:
Compatible with IOS and Windows-based operating systems.

Support latest iOS versions.

Support iPhone 6 to iPhone 12 series.
Unlock Second Hand iPhone by Tricking Siri
With a little trick, Siri, the voice assistant software can help with bypassing your screen passcode to unlock your phone. This is only a temporary and not a permanent fix as it would be required every time you need to access your phone.
Let's see how to get into your iPhone without a password Using Siri:
Step 1: Press and hold the home button to activate Siri. Say to Siri, "what is the time', the clock icon will appear, click on it to begin the process.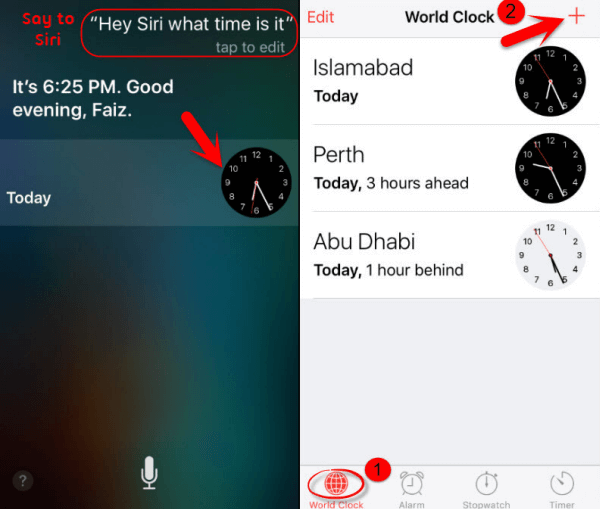 Step 2: Access the World clock interface and click on the icon to add another clock. You would be required to search for a city. Enter whichever city and click "Select All".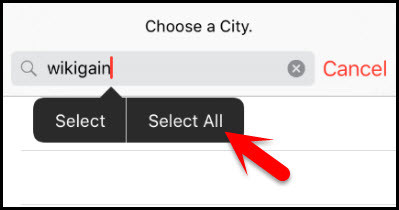 Step 3: Various options will pop up. Click on the "Share" option. A window containing various sharing options will appear. Choose the "Share via Message".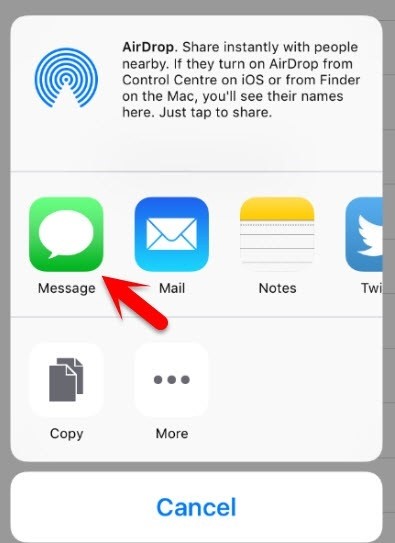 Step 4: In the recipient field, type anything and click on the "Return" button on the keypad.
The text will be highlighted in green. Select and click on the "+" sign, a new window will be revealed. Click on "Create New Contact".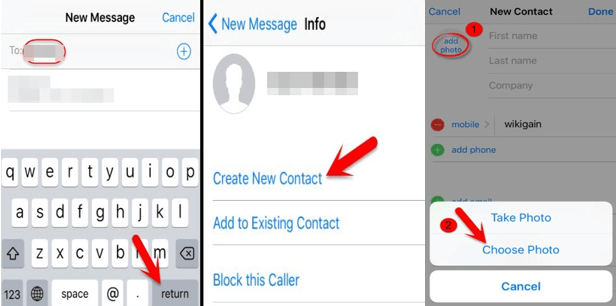 Step 5: Click "Add Photo" and select "Choose Photo". This would give you access to your photo library.
Step 6: Exit by pressing the Home button. You can now access your iPhone without a password.

This method only works on iOS 10.3.2 and 10.3.3.
Factory Reset to Unlock Second Hand iPhone.
The use of factory reset is another simple way to unlock your iPhone. This method works using iTunes to restore your phone to default factory settings. It is crucial to know that this method only works when the iPhone has been beforehand synced to the computer with iTunes.
Follow the steps below to unlock a second hand iPhone with iTunes.
Step 1: Connect your USB cable to your Mac/Windows PC while leaving the other end of the cable Unconnected to your iPhone.
Step 2: Launch iTunes.
Step 3: Turn off your iPhone by pressing and holding the Home and Power button on the top of the device.
Step 4: Continue to press and hold the Home button while you connect the USB cable to your iPhone, this will cause the iPhone to turn on.
Step 5: Keep on holding the Home button until an alert message in iTunes shows that the iPhone has been out in recovery mode.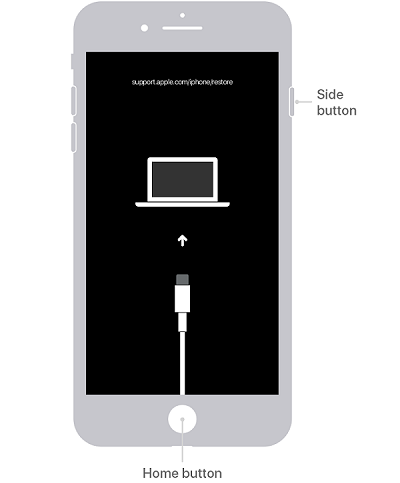 Step 6: Once in recovery mode, proceed to restore the device by locating the "Summary" tab on iTunes.
Step 7: Click on the "Restore iPhone" button within iTunes.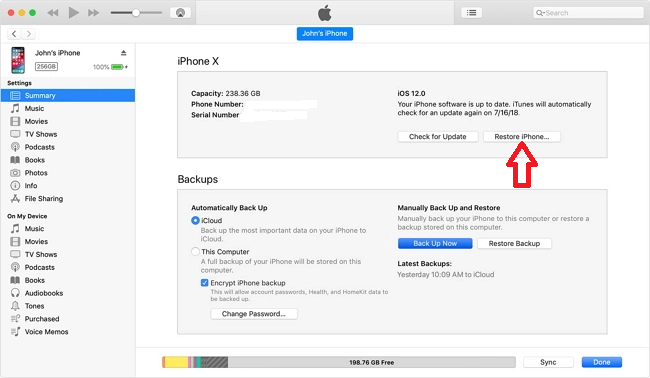 With this, every application, and setting, including passcode would be erased from the phone. After which, the iPhone will be returned to factory settings. This method offers an extra advantage of preventing all faults that might be due to an incorrect setting.
4. Unlock Second Hand iPhone via Find My iPhone
The 'Find my iPhone' feature offers several benefits including locating a missing phone, protecting your data in cases of theft. It can also help you erase your phone in case of screen passcode lockout. With this method, you must have access to the Apple ID which is signed on to the phone. The 'Find my iPhone' feature must also be enabled on the device.
Follow the steps below to unlock a second hand iPhone via Find My iPhone.
Step 1: Visit iCloud website on your Mac/Windows PC. Log in to iCloud's website using the Apple ID and password of the locked iPhone.
Step 2: Select "Find My" and click on the "All Devices" option to see all devices connected to your Apple ID.
Step 3: Choose the locked iOS device.
Step 4: Various options, would be displayed, choose the "Erase iPhone".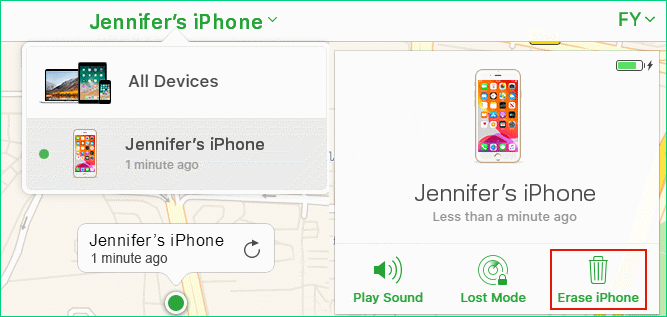 This would erase everything including the passcode and thus entry to your phone is guaranteed.
FAQs about Unlocking Second Hand iPhone
1. Is It Safe to Buy a Second Hand iPhone?
Generally, it is considered safe to purchase a second-hand iPhone, provided it is sourced from a trusted merchant. This is to prevent issues or instances of purchasing a stolen phone. If you intend to purchase from individuals, do well to request proof of ownership or proof of legal possession.
2. Can You Unlock Second Hand iPhone without Passcode?
Yes, there are several ways to help you with unlocking a second-hand iPhone without a passcode. This includes the use of unlocking software, doing a factory reset, tricking Siri, or using the find my iPhone option.
3. Is Buying a Used Phone Worth It?
Buying a used phone is a good alternative when the cost of a brand new one is significantly above your budget. Getting a Preowned phone also helps you save some extra money.
4. What to Do If I Picked Up an iPhone?
If you pick up an iPhone, the first thing to do would be to ensure all forms of locks including screen locks, Apple ID locks are disabled, you can also go ahead to restore all factory settings to prevent all faults related to an incorrect setting.
Conclusion
If you ever purchase a second-hand or pre-owned iPhone, there are high chances of you being locked out with a screen passcode. This can be a little disconcerting, as you are eager to begin using your new phone. However, this article has provided a detailed guide on how to unlock Second Hand iPhone quickly, especially with WooTechy iDelock. With the steps listed above unlocking your device in no time is guaranteed. Now this tool supports iOS 15. Just download and give it a try!