Comedic, distinctive, and just plain goofy. That is how we would describe one of the most recognizable voices in the world - the iconic Donald Duck voice.
But did you know that you can teach yourself to do that voice? It's not as difficult as you might think. Even better, there are super helpful AI tools to help you speak, like the famous cartoon character with easy-to-use Donald Duck voice changers!
Part 1. Who Makes Donald Duck Voice?
Donald Duck's voice has to be one of the most popular fictional character voices ever. The voice is very distinct. There is no doubt that there are other famous voices. However, the uniqueness of Donald Duck's is known worldwide.
Everyone instantly knows whose voice it is. But do they? Many people what Donald Duck's voice sounds like. But do you know who the Donald Duck voice actor was? The first voice of the character was Clarence Nash.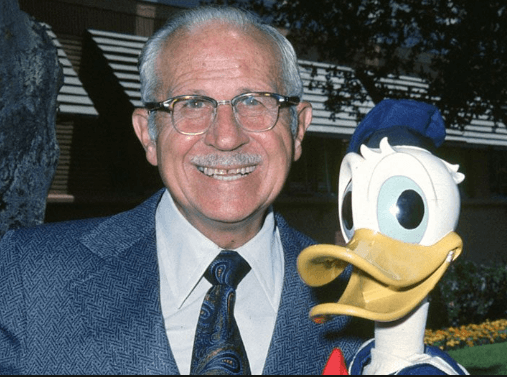 We say the first because, over the years, multiple people have voiced Donald Duck. Moreover, artist by the name of Jack Wagner voiced Donald Duck in 1985. Then in 1986, Donald was voiced by Tony Anselmo.
Since Tony Anselmo started voicing the character, he has been the main artist. However, artists like Yamadea and Koichi did voices sometimes.
Part 2. How to Make Your Voice Sound Like Donald Duck?
The voice is such a pop culture hit. As a result, many people prank their friends and goof around, speaking as Donald Duck. Can you blame them? It is hilarious.
1. Oral Practice Trick
And guess what? With enough practice, you can also make your voice sound like Donald Duck. However, the keyword here is practice. Here are the steps:
Step 1 Start by touching your mouth's roof with your tongue. Don't put pressure. It should be touching the top lightly.
Step 2 Next, open your teeth just a little bit.
Step 3 Twist your tongue either to the left or right sides. The sides of your tongue should touch between the upper and lower teeth.
Step 4 Push your tongue forward, pressing against the inside of your teeth. It would help if you used ample pressure. But do not do it too hard (you still need to let air pass).
Step 5 Try vibrating your tongue. This might sound a bit weird. But you can do it by blowing air into the cheek your tongue is touching. Push air between the gap of your tongue and teeth.
Step 6 Try to speak like Donald Duck in your voice. You should not try to strain your vocal cords when doing it.
2. Use Donald Duck Voice Changer
AI Technology has come far. So, if you are facing trouble cracking the voice naturally, you can use a Donald Duck voice changer like WooTechy SoundBot. It has more than 125 voice filters including the Donald Duck voice. And it constantly keeps updating voice to meet users' needs. Yes, you read that right. This means that you will find any filter you might be looking for.
SoundBot – Powerful AI Donald Duck Voice Generator
75.000.000+
Downloads
You can use the Donald Duck voice from SoundBot in various platforms such as Discord, Zoom, Twitch, Fortnite, LOL, etc.

Apart from changing your voice to Donald Duck voice in real-time, you can also customize your own exclusive Donald Duck voice with many audio effects through its VoiceStudio feature.

The Donald Duck voice changer can be used for entertaining prank, live chat, real-time communication, ganging up in games and more scenarios.

It also has 400+ sound effects and 200+ voice memes.
How to Make Donald Duck Voice with the Donald Duck Voice Changer:
Step 1 Download and install WooTechy SoundBot. Launch it on your computer. The app will give you set-up instructions. Follow the prompts to set it up.
Step 2 You need to select the output and input to use the app. Your headphones should be assigned as output, and the mic should be assigned as input.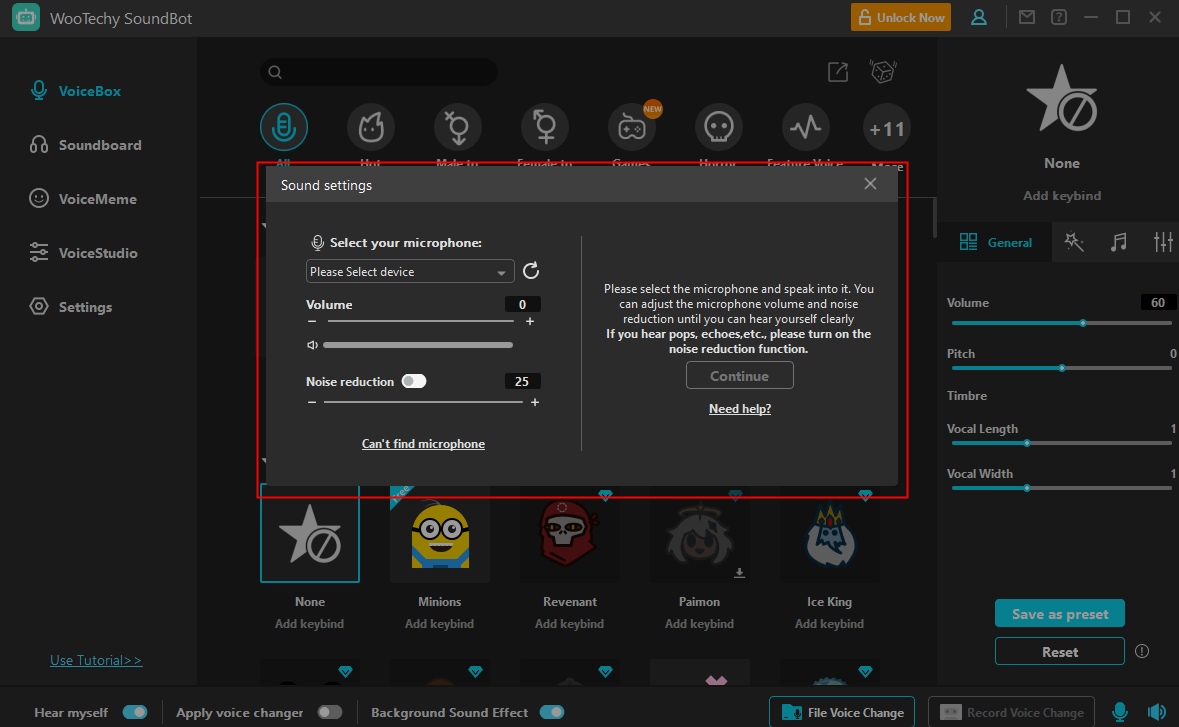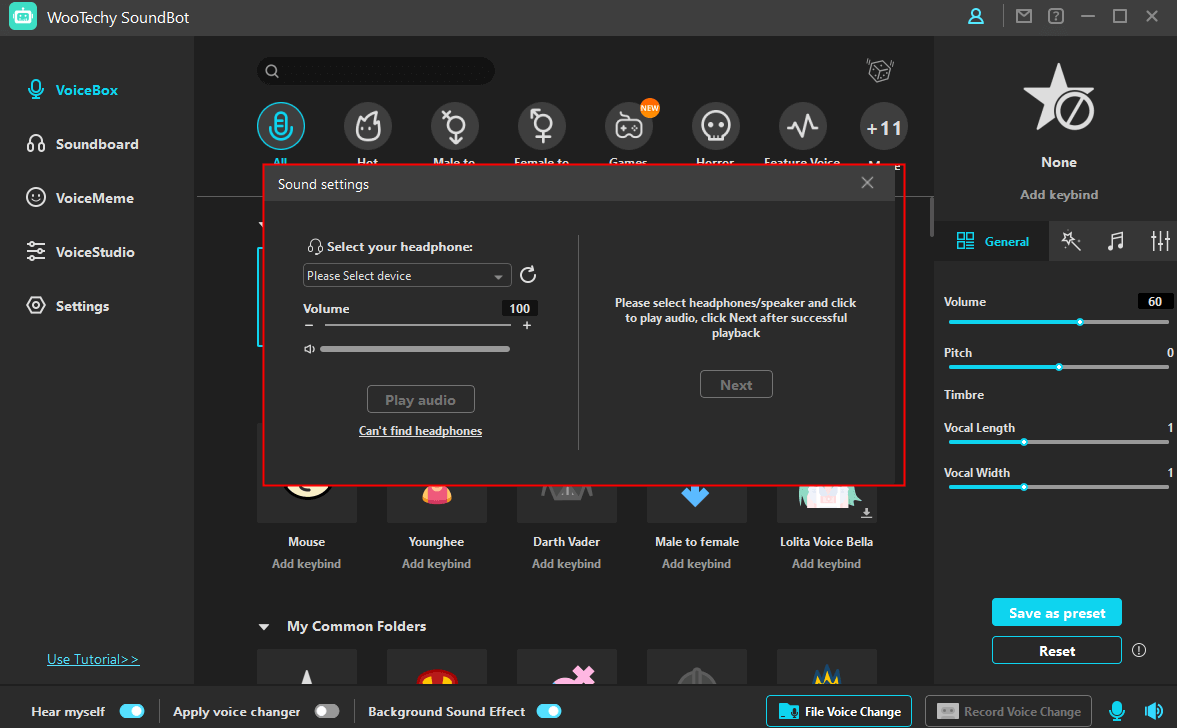 Step 3 After setting it up, you will see a pop-up that says it is completed correctly. Voila! You are done. Now you can check out all the cool voice-changing effects (including Donald Duck) through the VoiceBox tab.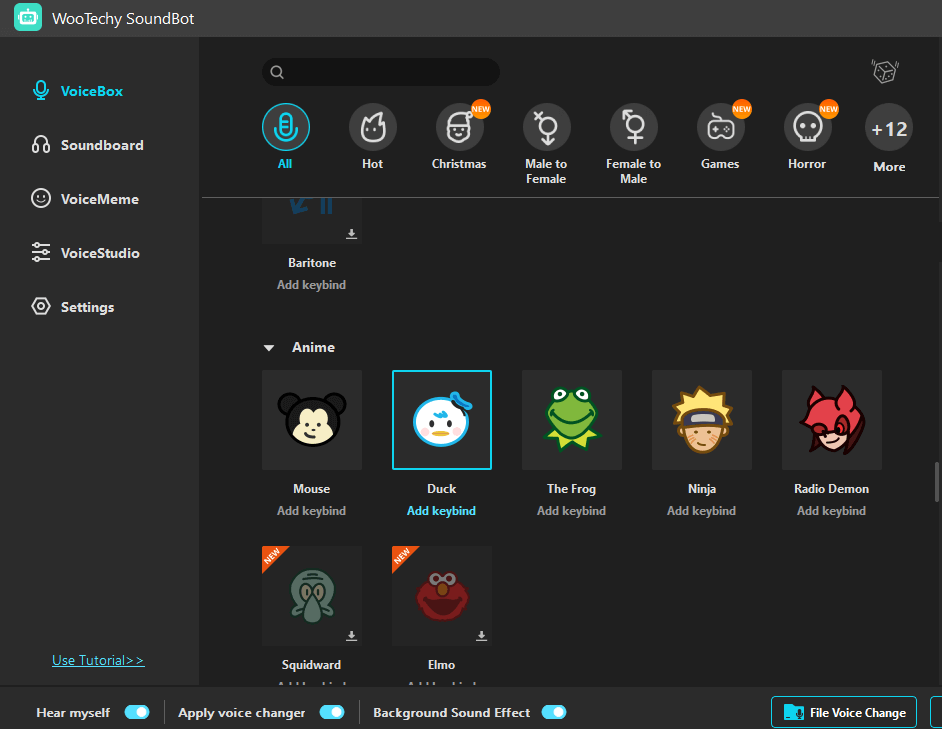 Step 4 To customize your own Donald Duck voice, you can go to the VoiceStudio tab and adjust the attributes.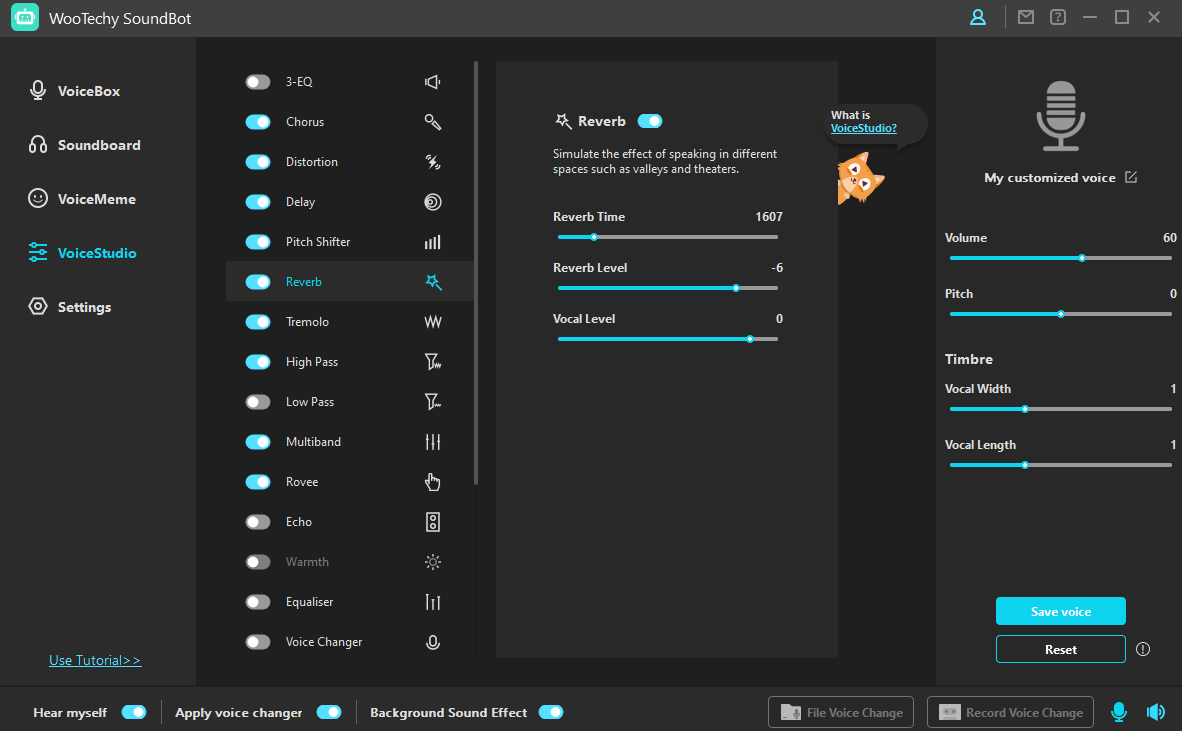 Part 3. Use Donald Duck Voice in Various Programs
The best thing about using software like WooTechy SoundBot is you can use it to change your voice on other apps. You can use it to change your voice on Discord and TikTok, for example. And it is pretty easy to do it.
1. How to Use Donald Duck Voice Changer in Discord
For Discord, just make sure WooTechy SoundBot is running in the background, then open the program and navigate to the Voice settings. From there, simply go to the Input Devicesection. Choose the Microphone (Voice Changer Virtual Audio Device) to be WooTechy SoundBot, and done! Yep, it is that simple.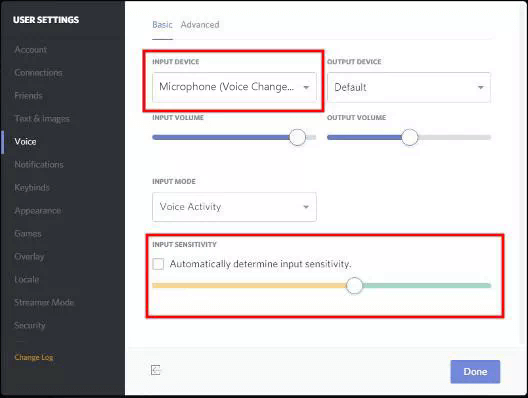 You can prank your friends and have hilarious gaming sessions with the Donald Duck voice. If you are a streamer, then imagine the content you can make. Viewers will love it.
2. How to Use Donald Duck Voice Changer in TikTok
If you want to use the Donald Duck voice in your TikTok video, you can upload the audio files of the TikTok video or directly upload the video of .mp3 format through the File Voice Change feature of WooTechy SoundBot. Then choose the Donald Duck voice filter and the export the file.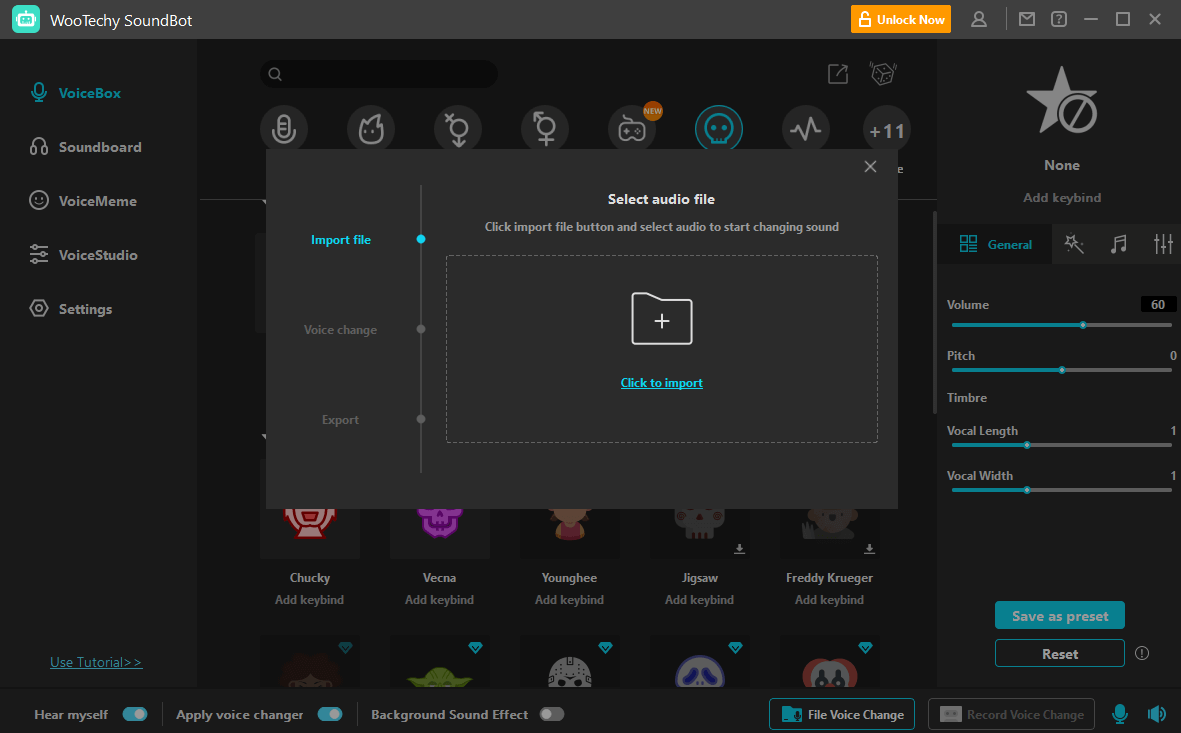 Conclusion
Whether you're trying to prank your friends or just goof around for a while, I hope this guide helped. Now that you know how to use an AI Donald Duck voice changer like WooTechy SoundBot, we can't wait for you to get creative.