In this modern era, technology is so advanced that we can alter our appearance or change the sound of our voice before communicating with another person in real time. Many people use voice changers to sound like a man because men have deeper voices than women and often have an air of authority over others.
Of course, if you want to convey power when speaking in public or over the phone, a voice changer can help.
Have you ever wondered how to sound like a man? Whether you want your coworkers to take you more seriously in the workplace or improve your pranking skills, having that deep manly voice is achievable. Regardless of age, gender, or physical condition, the tips from this article can help you become a master at changing your voice.
Part 1. The Obvious Differences Between Female and Male Voices
Is there a distinction between people's voices? Yes, there is. And it is apparent in everyday speech. Some are obvious, like Intonation, Pitch, Range, and how men and women articulate distinctly. For example:
Males typically have husky, deep, low-pitched voices ranging from A2 to C3, while females have soft, cheerful, and high, flute-like vocals from A3 to C4.
They use full pitch range when they talk with slight rise and fall, while females vary pitch range during speech.
Men are more likely to raise their volume for emphasis, while women are more likely to increase their pitch for the same purpose.
Also, in how they articulate, women tend to be gentler while men are harsher. The differences are evident, yet it is attainable.
Part 2. Can A Woman Sound Like A Man?
Some people can change the basic form and pitch of their natural voice. Yes! A woman can sound like a man on the phone by simply lowering their voice.
Some are born talented and can sing both tenor and soprano. Those who do not have talent can train. However, it is challenging and involves a lot of hard work. They undergo intensive training and carefully study their anatomy, including the vocal cords, throat muscles, larynx, and pharynx. They do it by consciously manipulating their diaphragm and voice projection.
Without talent, everything seems like a hassle, but using a voice changer app is the easiest way for every woman who wants to sound like a man.
Part 3. How To Sound Like A Man - Use Great Voice Changer
By simply searching across Google, there would be a lot of apps and even websites that will help you record your voice and change in just a matter of seconds. One of those helpful tools for changing your voice is the app that is called WooTechy SoundBot, which is known for hundreds of filters to be used to change your voice without any hassle.
And also, Some of other voice changers can also help you like VoiceMod Voice Changer and MagicVox, which you could use to play with your voice. Let's make an full analysis about these 3 voice changer.
This is an app created to help people have the freedom to change their voices. As the best real- time voice changer. It allows the users to change their voices into different sounds by recording and uploading them. It can make you change voice from male to female or vice verse, change your voice to Santa voice, cartoon character voices and so on.
75.000.000+
Downloads
With 500+ voice-changing sound effects available, you can record your own voice and change it to any kinds of voice you like.

It also has voice Demos so every user will know how to use filters and if it will sound fun for them.

This app is free to download for those who want to give it a try.

This app allows users to upload their filtered recordings to their social media accounts like Facebook, Instagram, Twitter, Tiktok, and so much more.
How to Sound Like A Man with WooTechy SoundBot :
Step 1 Download and Launch SoundBot, the key is following the setup instructions.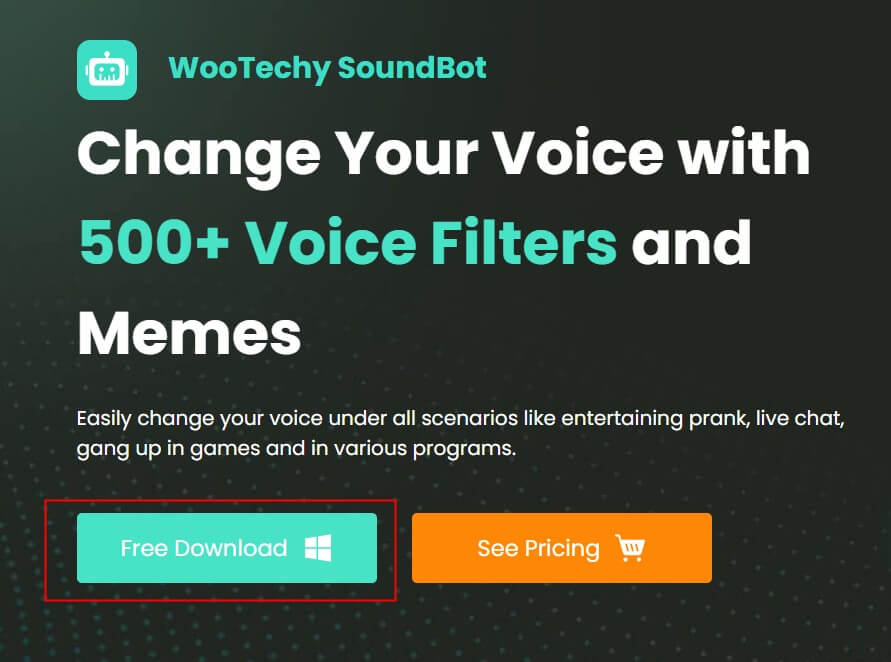 Step 2 Choose the output and input device. As you run the app, you have to use your Microphone to record audio as an input and use headphones to check the quality of your output after choosing the Male to female sound effect.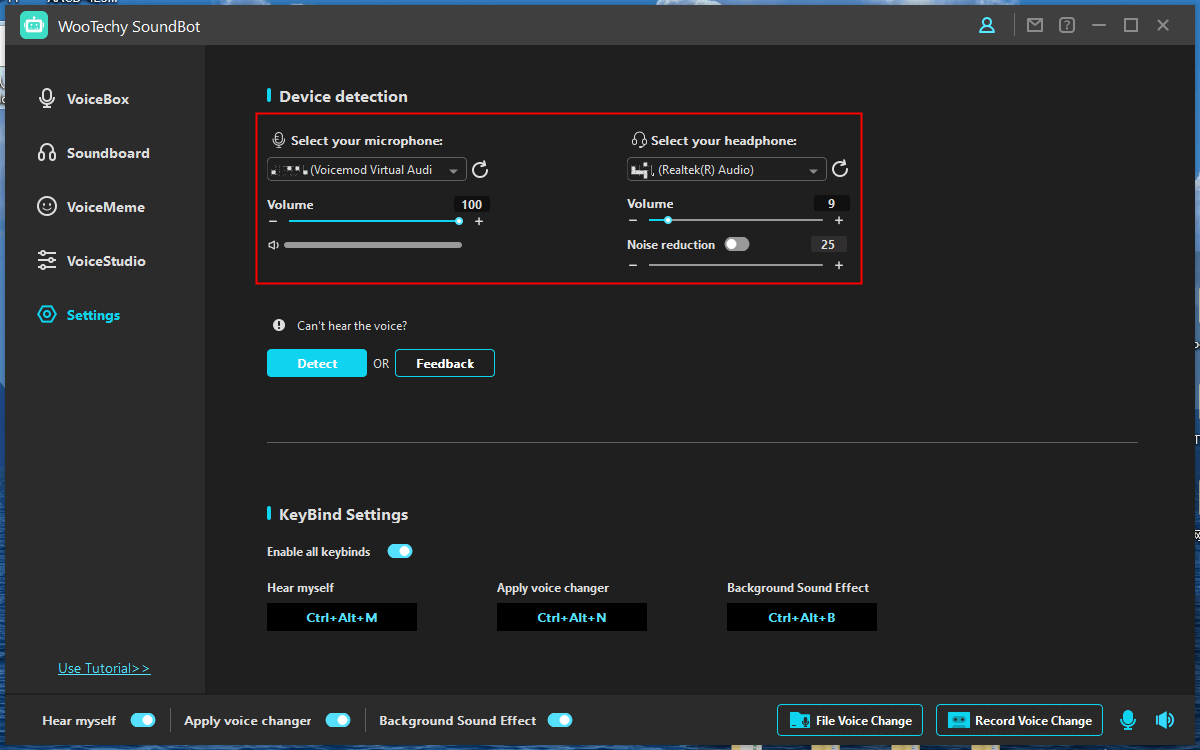 Step 3 Check the voice-changing effects. You could now save your filtered voice. When using it in different apps or platforms, open the forum and click the voice settings. Click the Input Device, then choose the Microphone and determine a voice effect.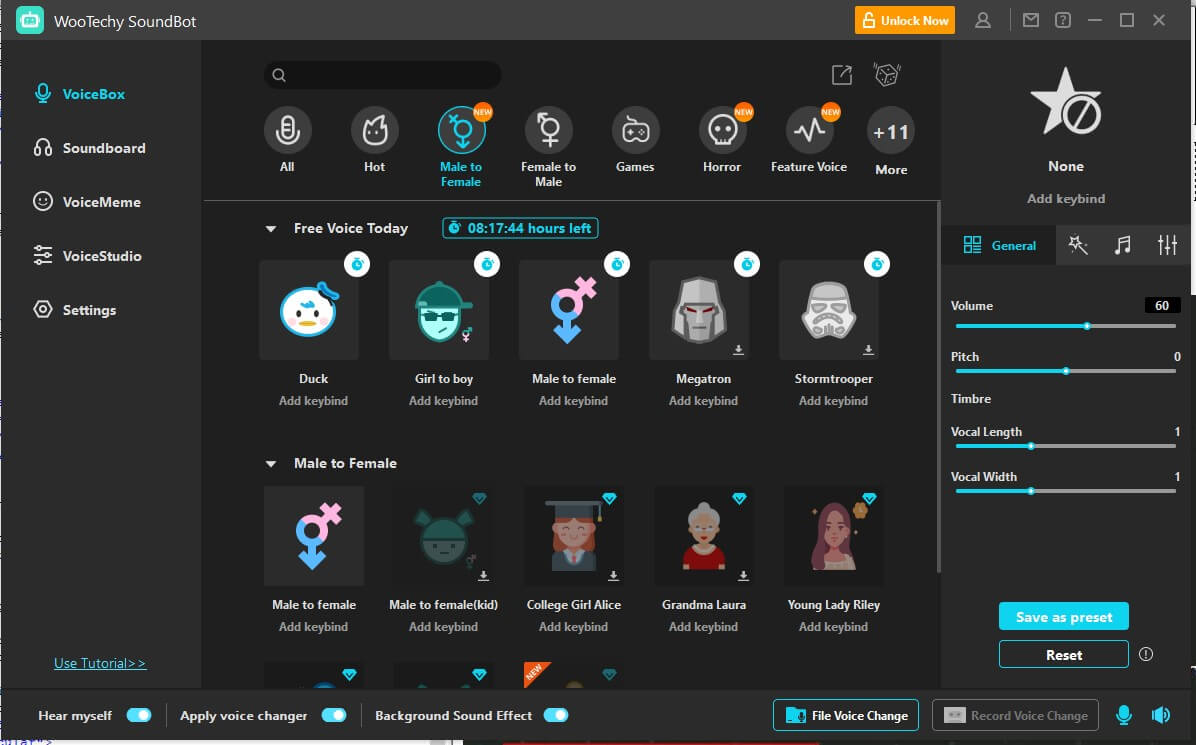 2

VoiceMod Voice Changer

VoiceMod is the second app you can use, which allows everyone to download it freely, where you can use the voice filters from this app. You can use it on Zoom, Google Meet, Skype, Minecraft, Valorant, and many more apps. This app is also best for content creators and even for gaming chitchat.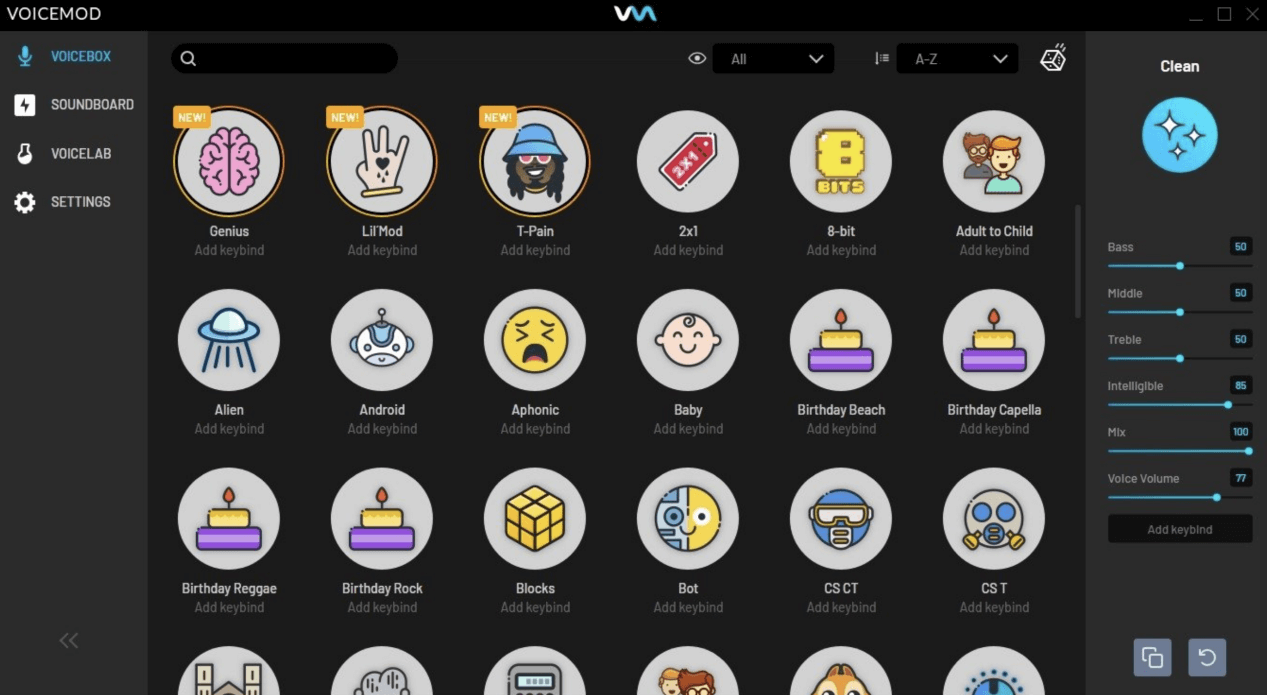 Still, on the other side:
Cons
This app could be used by irresponsible persons for pranking and scamming some people by making them believe what is not valid.

Most of all, this app only gives a few percent of assurance that this app is safe to be used by everyone.
3

MagicVox Voice Changer

Like the two apps mentioned above, this app also allows the users to record, change their voice through the offered voice filters and upload it on the internet.