Voicemod is one of the most well-known voice changers on the internet. It has several voice selections ranging from scary to funny. The AI voice changer allows users to change from boy to girl voice and vice versa. Gamers and streamers can use its real-time feature on different apps to get the best sound effect and keep their playing partners or audience entertained.
However, there have been complaints about the software, such as disturbing background noise, and therefore want to further delete it. Also, there are several other alternatives with more voice and effect options. Hence, we will show you in this article how to uninstall Voicemod. In addition, we will provide you with the best alternative to Voicemod.
Part 1. How Do I Get Rid of Voicemod Audio?
After several complaints of poor services and the app, not opening and not working, we have brought you the steps to remove Voicemod Audio from your gadget. The main complaint about the Voicemod audio is that it is not loud enough. Unfortunately, they still find it on their computer after trying to uninstall it.
Some Voicemod faithful need these steps to remove and reinstall the software in case it will still work. Hence, follow these steps to get rid of Voicemod Audio.
Open your Run dialog box by pressing Windows and r keys simultaneously.
Type mmsys.cpl in the Run dialog box search space and click OK.
On the Sound screen, pick the Default Device Speaker and Microphone on the Playback and Recording tabs, respectively.
Follow each selection by clicking Set Default at the bottom of the screen.
Complete the process by clicking Apply at the bottom of the screen.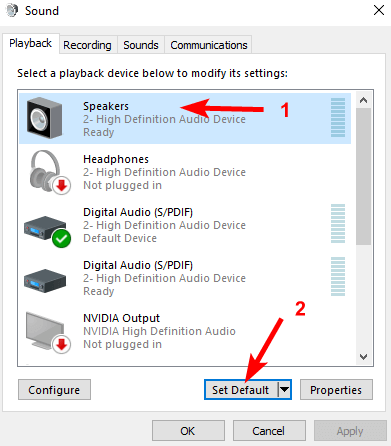 Part 2. How to Uninstall Voicemod (Complete Guide)
Some users have asked on Reddit whether the app is a virus. While the initial software works well, its behavior on different gadgets has been a concern. Hence, users are prompted to uninstall it from their gadgets. When Voivemod is installed, it automatically becomes the default microphone on your computer.
Hence, you have to start by changing its setting. Here is the full guide to uninstalling Voicemod from your system.
Step 1. Turn off Voicemod Settings
Open your Voicemod software and go to Settings.
Under the Audio tab, disable MIC EXCLUSIVE MODE option.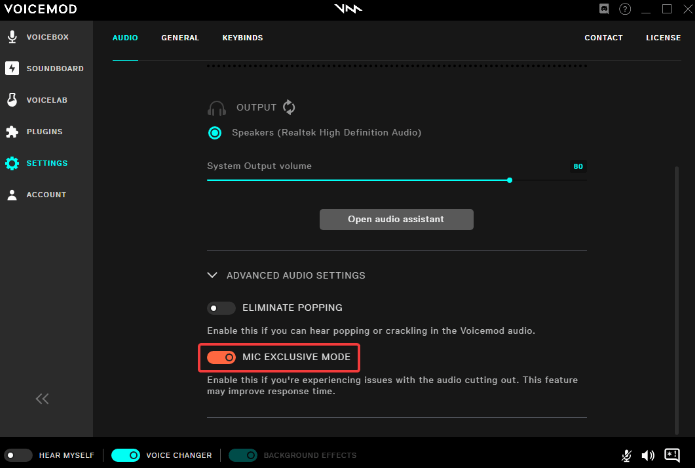 Step 2. Remove Uninstall Obstruction
Open your computer Task Manager by pressing the ctrl, shift, and ESC keys simultaneously.
Expand the Processes screen by clicking the More details button at the bottom.
Navigate to VoiceDesktop.exe on the list and right-click on it.
Terminate all Voicemod processes with the End Task icon.
Step 3. Remove Program
Open your Windows Search by pressing Windows and s keys simultaneously.
Type in Control Panel in the search box and tap the enter key.
Navigate through the alphabetically arranged Control Panel list and open Uninstall a Program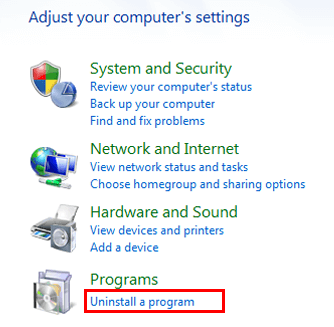 Find Voicemod on the list of applications on your device and right-click on it.
Click on the Uninstall option and confirm your option by clicking on Remove.
Step 4. Turn off the Software in Specific Apps
Open the gaming or streaming app.
Navigate to its Settings and click on Audio Settings.
Pick your real device microphone and set it as default for the app.
Change the Voicemod speakers and set your real device speaker as default for the app.
Step 5. Remove Voicemod from Discord
The best solution for users on how to remove Voicemod from Discord is to remove it from your system through the control panel. However, if you have an alternative voice changer option, you can switch to it.
Open Discord and navigate to Settings.
Click on Voice and Video to change Discord voice settings.
Navigate to Input Device and pick the new voice changer.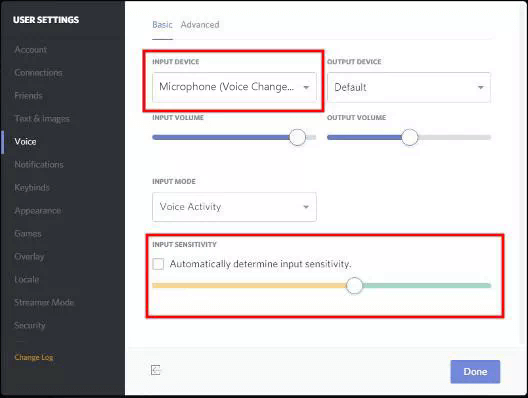 Part 3. The Best Alternative to Voicemod -- WooTechy SoundBot
| | WooTechy SoundBot | Voicemod |
| --- | --- | --- |
| Options | 125+ voices, 400+ sound effects, 200+ voice memes | 110+ voices |
| Technology | Advanced Technical Engineering | AI-powered |
| Price | $12/Quarter, $19.95/Year, and $39 for a lifetime | $12/Quarter, $18/Year, and $45 for a lifetime |
| Keybind Control | √ | Yes |
| Voice Customization | √ | √ |
| Background Sound | √ | No |
| Customer Support | √ | No |
| Stable | √ | Crashes often |
| Installation | Easy | Long and difficult |
If you are tired of using Voicemod for reasons like not coming up, background noise, not being loud enough, etc., there is a solution for you. WooTechy SoundBot is a more reliable voice changer that you can use. It has both scary and funny voice options. Compared to Voicemod, you have access to more sounds and effects on SoundBot. Additionally, it's easier to install and use with a user-friendly interface.
SoundBot prioritizes its customers with quick response customer support and constant voice updates for customer satisfaction. Furthermore, it works stably and won't crash during the whole voice changing process.
SoundBot – Top-Notch Real-Time Voice Changer
75.000.000+
Downloads
Change your voice with 125+ voice filters plus 400+ sound effects and 200+ voice memes to double up the fun.

Change your voice in various programs and game platforms such as Discord, Zoom, Skype, PUBG, Valorant, Fortnite, etc.

Support voice changing under different scenarios like entertaining prank, real-time communication, live video, gang up in games and more.

Support uploading audio/video files or recording voice in real-time and further change the voice. You can also customize your own audio effects with its VoiceStudio feature.
After applying the steps on how to uninstall Voicemod, here is how to use WooTechy SoundBot on your computer.
Download SoundBot and install the software on your computer. Open it, Set your microphone and headphone as the input and output device.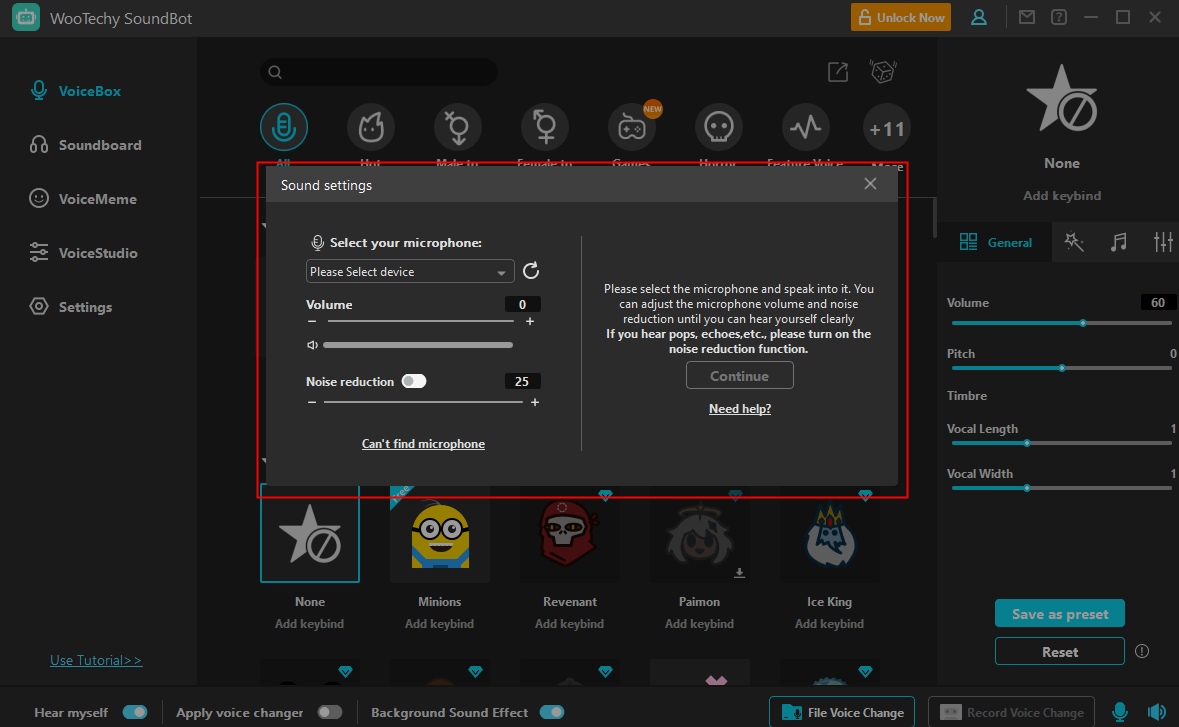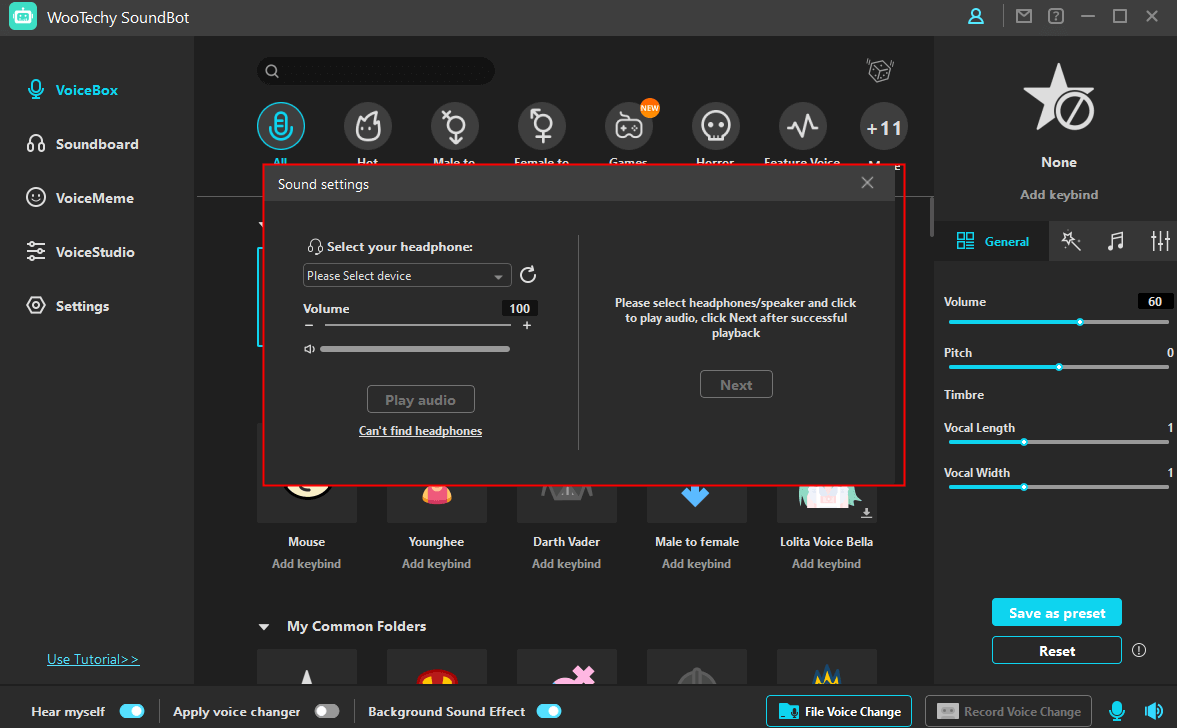 Choose a voice filter from the VoiceBox tab and speak into the mic. The voice changer effect will be applied immediately.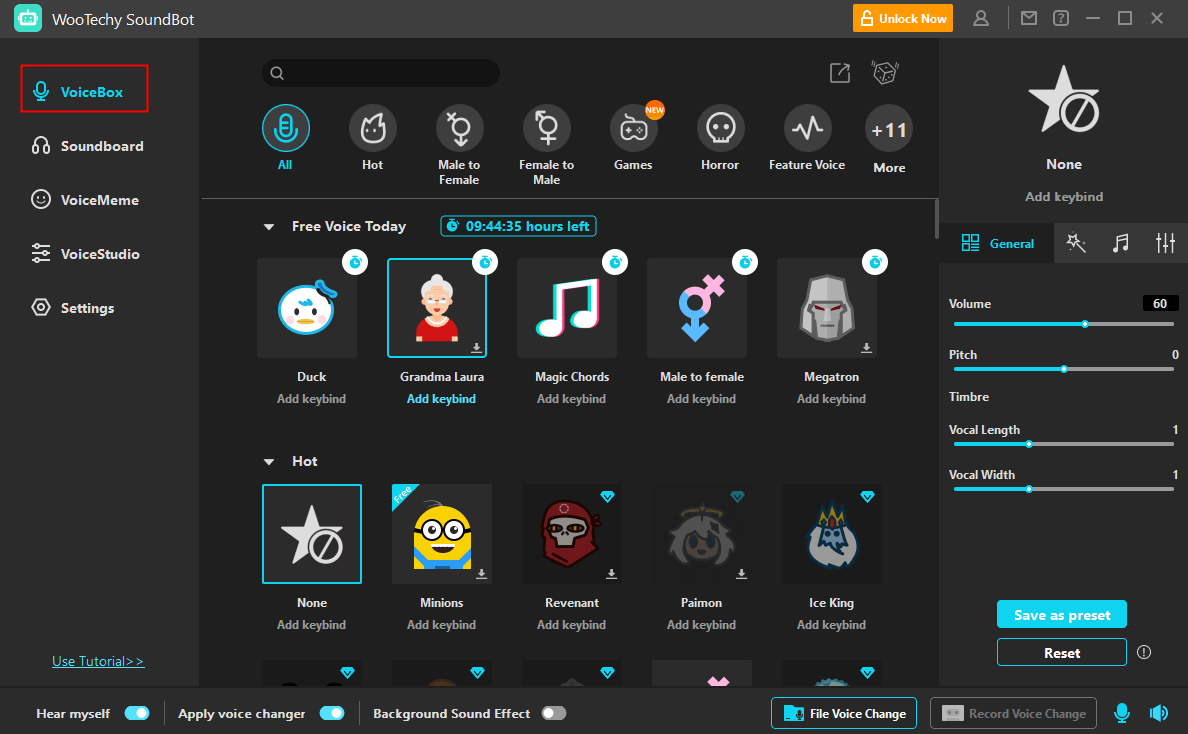 To use SoundBot in a program or game, just set the Microphone Voice Changer Virtual Audio Device as the platform's audio input.
Conclusion
Voicemod is undeniably very popular among users. However, it is a limited tool, and several more advanced alternatives are becoming known to users. Therefore, this article has detailed steps on how to uninstall Voicemod. In addition, you will find our recommended alternative – WooTechy SoundBot. It is an excellent replacement for Voicemod.