Since his first appearance on May 9, 1995, in Sam and Friends, Kermit the frog has been a Muppet production star. He has about 50 production appearances, and his household name is fast attaining the class of living legends. However, what the everyman protagonist is most popular for is his voice.
While there were initial debates about it having a mysterious lizard-like creature, the character's voice solidifies his popularity among the movie cast, crew, and watchers as a frog. What will be quite intriguing about a frog's voice is hearing it over a call or streaming session. Hence, this article shares some insights into the best Kermit voice changer.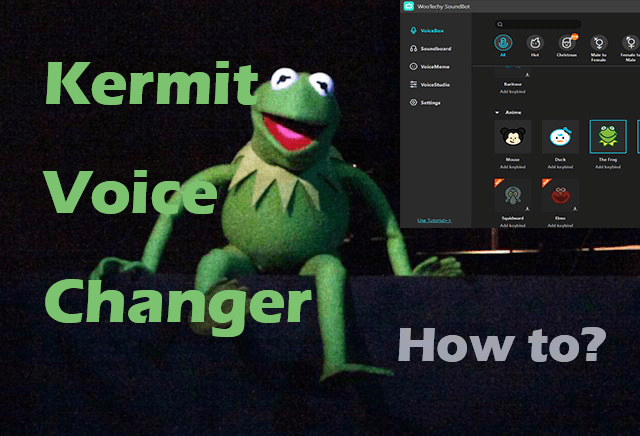 Part 1. Is There a Kermit the Frog Voice Changer?
Yes, there is a Kermit the frog voice changer. While there are several options on the internet, we recommend using WooTechy SoundBot. It is a reliable real-time AI voice changer app with several features, sounds, and effects. Hence, you can use it to create an exact Kermit the frog voice for several uses. It is a good tool for hiding your audio identity or pranking a loved one. WooTechy SoundBot has voice collections like Games, Devices, Anime, feature voice, and more.
The software offers users over 125 voice filters, 200+ voice memes, and more than 400 sound effects. SoundBot works well with streaming platforms. Hence, you can spice up your streaming experience with Kermit the frog's voice. Alongside the voice, you can customization your experience with background effects.
SoundBot – Top Kermit Voice Changer Software
75.000.000+
Downloads
Use the AI technology and directly offers the Frog voice to change your voice with the best sound quality while not invading your any privacy.

Change voice to the Frog in various programs and games such as Discord, Twitch, Zoom, Valorant, Fortnite, etc.

Support uploading audio files or recording your voice in real-time and then further change the voice.

You can assign the Frog voice to any keybind, so that you can use it without interrupting your any gaming or communication.
Part 2. How Do You Make Kermit's Voice?
If you are ready to kickstart your Kermit the frog voice changer experience, this section shows you how to go about it. It shows the simple process of using WooTechy SoundBot to create Kermit's voice.
Download WooTechy SoundBot from our official website. Install and open the app to set it up.
Select the input and output devices from the options on your screen, for example, setting your microphone as the input while the headphone as the output.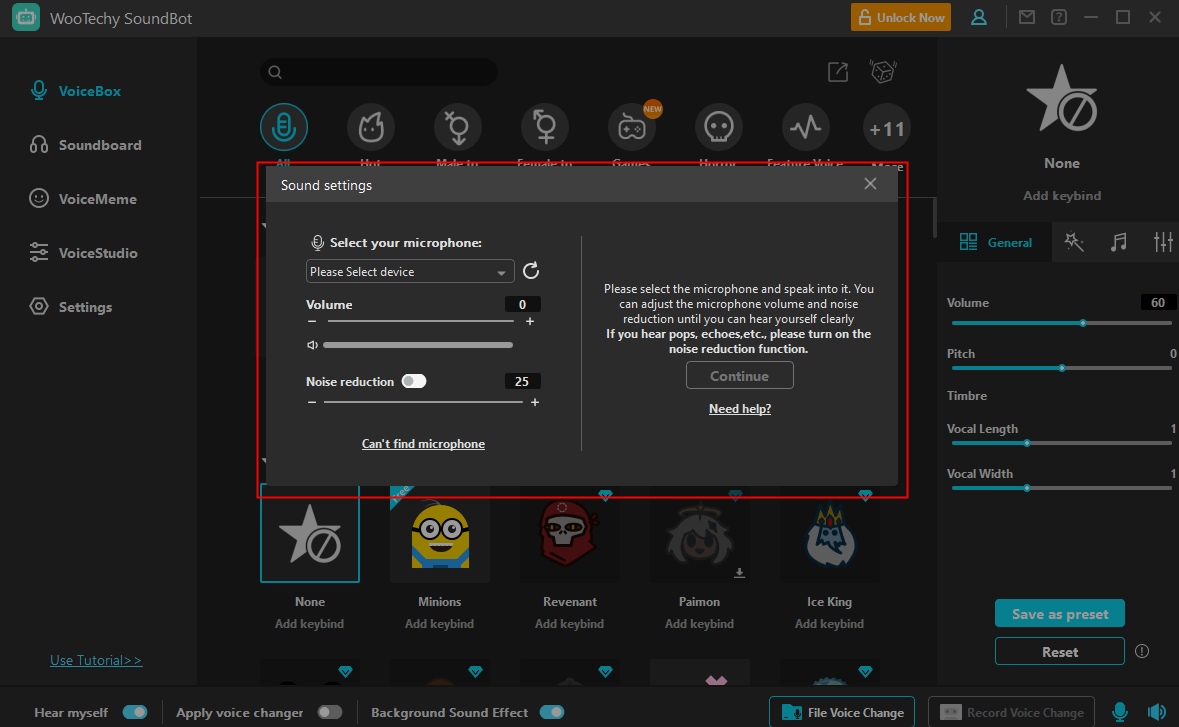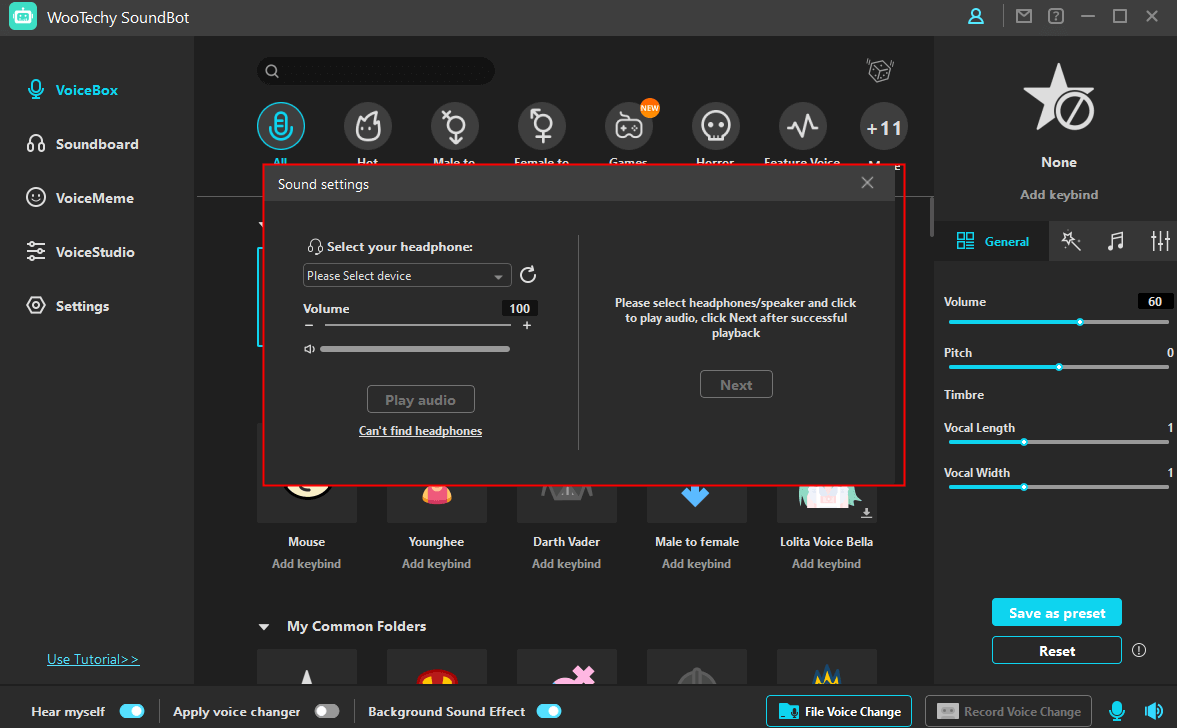 Go to the VoiceBox tab of SoundBot voice changer and choose the Frog voice from the Anime section.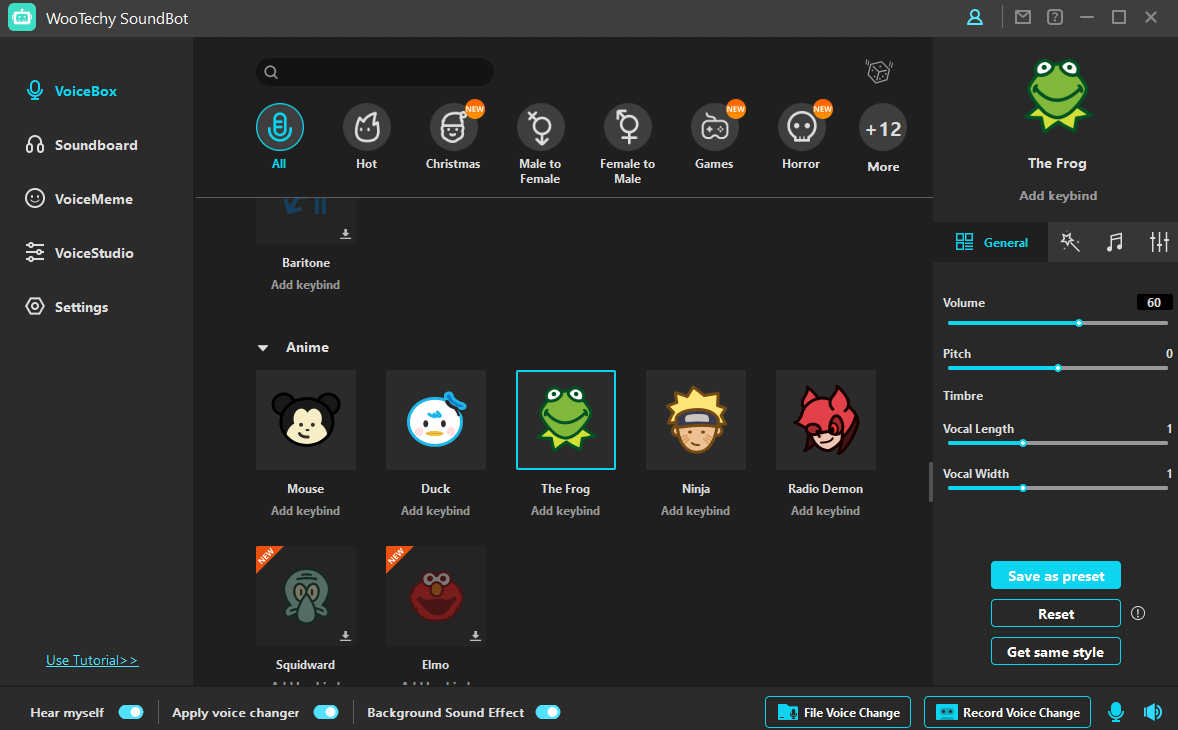 Speak into the input device and your voice will be automatically changed to the unique Kermit the frog voice.
How to use Kermit the frog voice changer for discord:
Make sure the WooTechy SoundBot voice changer program is running in the background, and turn on the Hear myself, Apply voice changer, Background Sound Effect toggles.
Open your Discord account. Navigate to the bottom of the screen and pick Voice & Video from the Settings options.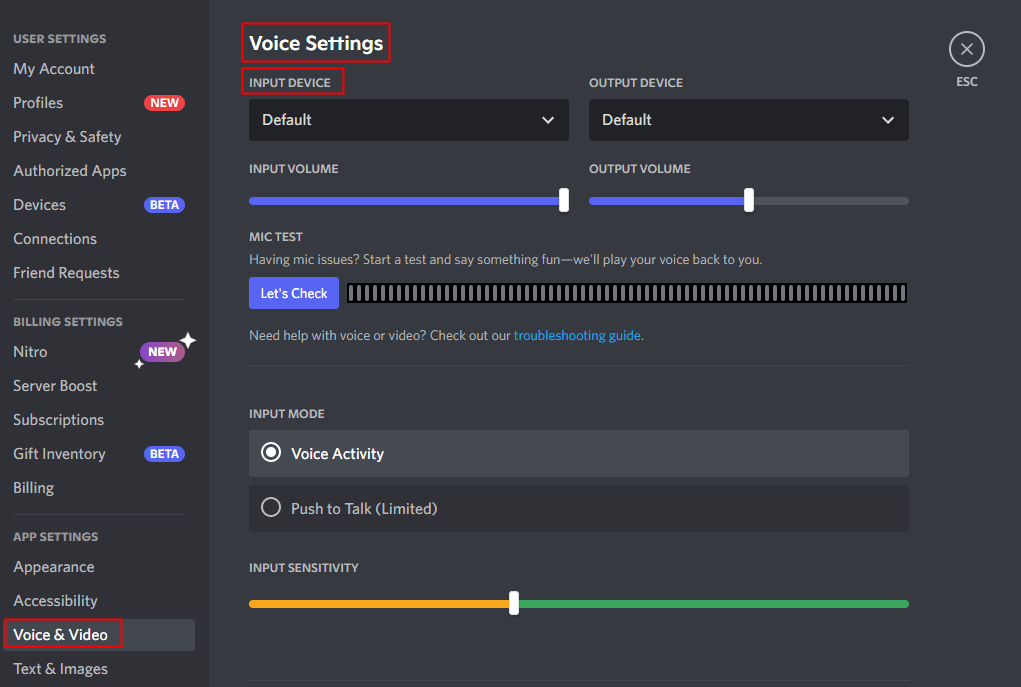 Among the input device options, select Microphone (Voice Changer Virtual Audio Device).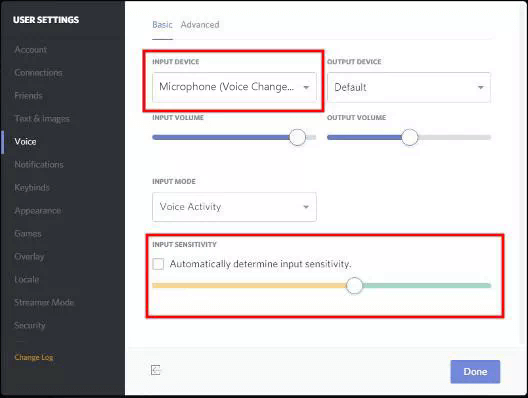 Turn off the Automatically determine input sensitivity feature.
Speak into your device mic and adjust the sensitivity setting until it shows green when you are speaking.
Click on the Escape button on the screen and start using Kermit's voice on the platform.
Part 3. More Information About Kermit the Frog Voice
Kermit the frog is one of the most popular and liked voices in puppeteering. However, some of his offscreen achievements are mind-blowing. For instance, Kermit is a scholar with a book to his name and a doctorate degree. But a good number of onscreen achievements have fostered the character's success. Those successes have won him a star on the Hollywood Walk of Fame. This infamous character was first voiced by Jim Henson from 1955 till he died in 1990.
Jim Henson created the character in 1955. Kermit played a role in great shows like The Muppet Show and Sesame Street. After the untimely demise of Henson, the pop culture character was voiced by Steve Whitmire. Whitmire was dismissed by Disney after 27 years which featured some great acts like The Muppet Christmas Carol. In 2017, Matt Vogel stepped in as Kermit's new voice artist. These three names have been the main voice artists behind the famed Kermit the Frog.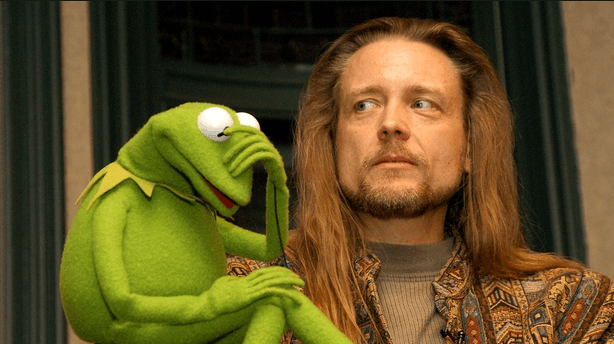 Few other names have come up occasionally to voice Kermit. Two of those names are Frank Welker in Muppet Babies and Matt Danner in the reboot of Muppet Babies. Furthermore, Kermit has made several guest television appearances on popular shows. For instance, Kermit interviewed Hulk Hogan in 1994 as an April Fool joke by hosting CNN's Larry King Live. One of his most recent TV show appearances was season five of The Masked Singer. Kermit performed in costume as Snail. Kermit has even become an internet sensation with a meme of him talking with a hooded version of himself.
Conclusion
It is easiest to recreate Kermit's voice when there is a throat constriction present. But that feeling of throat tightening, pinching, or closing is unlikely, especially because it can be painful. Hence, this article has provided you with an ultimate solution for sounding like Kermit, the frog, easily. You can use WooTechy SoundBot as your Kermit the frog voice changer for discord and other streaming platforms. It helps you recreate Kermit's voice without breaking a sweat.