The deletion of WhatsApp messages is a common occurrence. Users delete their messages so that they can get more storage space, free up their device space, or hide secretive conversations from others.
But sometimes, you might end up deleting a message that you actually need to keep for future use. Therefore, it's essential to know both how to archive and how to unarchive WhatsApp chat data so that you can re-access your messages when needed.
What Does Archive Chat Mean in WhatsApp? [Full Guide]
Archiving chats is a new feature that allows you to hide messages from the main window but keep them accessible for future reference. This is useful if you're concerned about someone looking at your phone and seeing private conversations or if you want to save space on your phone by removing old conversations that are no longer relevant to what's happening now. The only thing next is how to unarchive a chat on WhatsApp:
1 - Detailed information
Let's cover how to unarchive chats in WhatsApp for Android and iOS devices. That way, you can keep the information safe and secure from prying eyes, regardless of the device.
Here is how to Archive WhatsApp chats on Android Devices:
Open WhatsApp and go to the chat you want to archive.
Tap and hold the chat you want to archive.
A menu will pop up. Tap on Archive icon.
The chat will now be archived.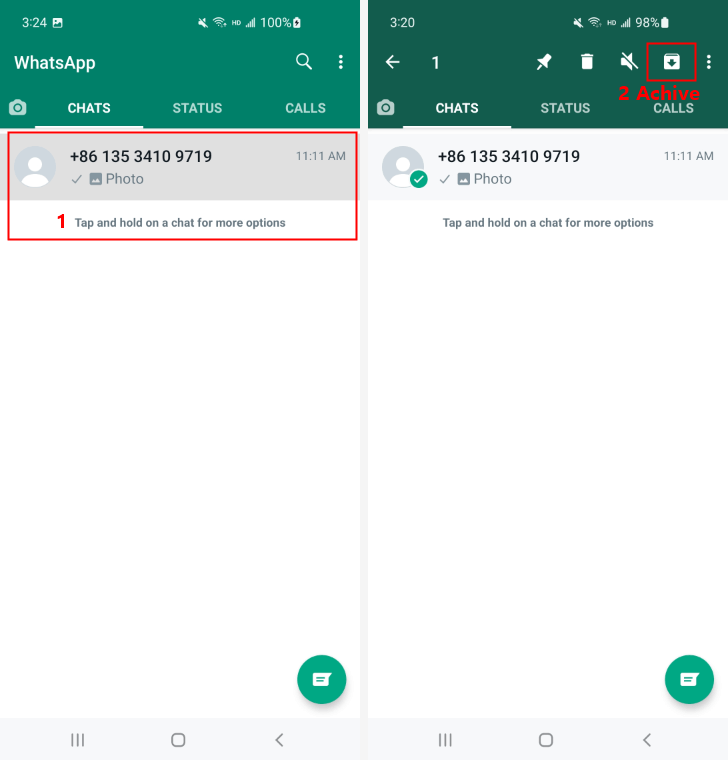 Here is how to Archive WhatsApp chats on iOS Devices:
Open WhatsApp and go to the chat where the message resides.
Method1: Simply hold on the thread and swipe left and you will see the option.
Method2: Tap and hold on the thread that contains your desired message until it floats up from its original position onscreen.
Tap Archive at the bottom of this floating window. You can also swipe left on a specific conversation thread from within WhatsApp itself and tap Archive.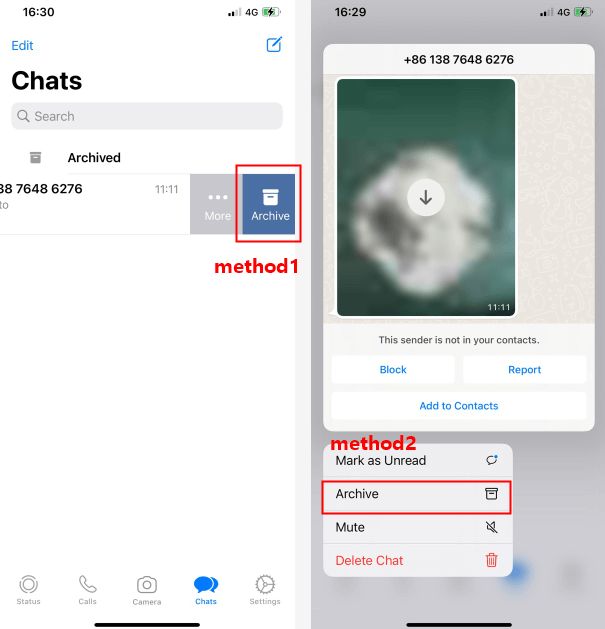 2 - What happens if you archive a chat on WhatsApp?
If you archive a chat, it will be moved to the archive folder and marked as read. This is the same as deleting an old conversation, but it also removes it from your main list of chats.
The person who sent you the message will no longer appear in your recent conversations list and won't show up in notifications unless they send you something new or if you unarchive their message first.
This can be especially useful if you want to clean up your inbox without losing track of meaningful conversations.
3 - Where do I find archived chats on WhatsApp?
If you just want to view what archives are available before learning how to unarchive in WhatsApp, simply visit the chats page. There you can scroll down to the bottom of the screen and click on Archived. There should be a listing of each chat you have archived in the past.
How to Unarchive WhatsApp Chat
Now that you know what archives are used for in WhatsApp, it is probably time to learn how to unarchive a WhatsApp chat. There are different procedures depending on the device you are using. Take it step by step, and you should be all set.
How to unarchive WhatsApp chats on Android?
Tap on Archived Chats at the very bottom of your WhatsApp inbox screen.
From here, select any conversations that should be made visible once again.
Click on them one by one and tap Unarchive when prompted.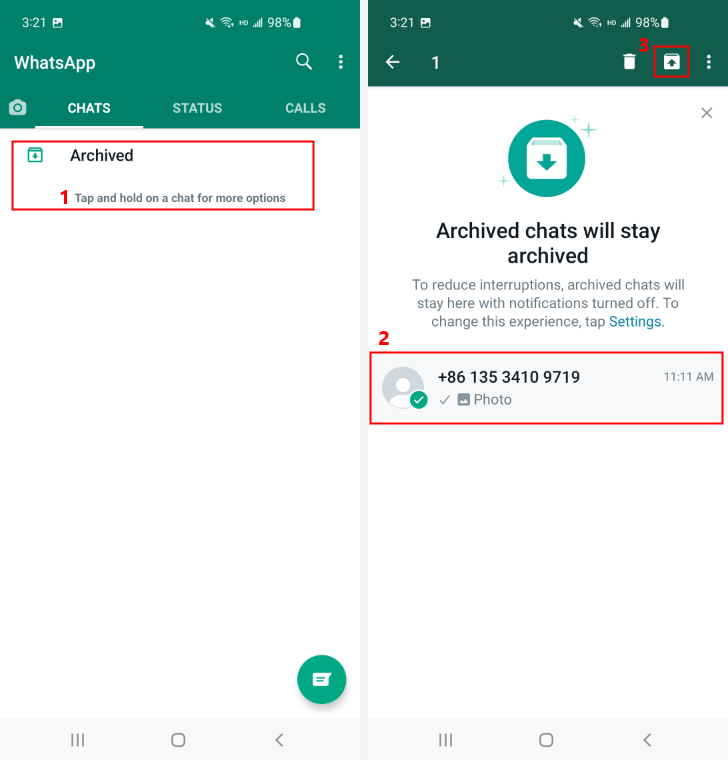 How to unarchive WhatsApp chats on iOS?
Open WhatsApp and tap on Chats.
Click on Archived, and it opens any archived chats within those conversations.
Simply wipe left to Unarchive the chat you selected. Or tap and hold the chat, and you will see the options
FAQs on Archived/Unchived Chat on WhatsApp
1. Does the other person know if you archive a chat on WhatsApp?
No. The other person does not know that you have archived a chat in WhatsApp. And they do not get a notification about it either. So if you have any doubts about whether to archive or delete your previous chats, we recommend archiving them instead of deleting them.
2. How long do archived chats stay in WhatsApp?
In a nutshell, you can keep them for as long as you want. As a default setting, WhatsApp chats are archived automatically after 30 days. That is why it is essential to learn how to unarchive all chats on WhatsApp iPhone or Android.
3. Do archived chats delete themselves?
No, they don't. You can always access archived conversations by tapping on the More option and then selecting Archived Chats. This will bring up a list of all your archived chats, along with an option to delete them from this menu.
4. Do archived chats get backed up?
The answer is yes, but only if you have a backup or cloud. That's because archived chats are stored in one of two places: on your phone or in your cloud storage. All of the data stored on your phone is backed up to iCloud (if you have an iPhone) and Google Drive (if you have an Android).
Tip: Still Can't Find Your Chat? Try Recover Accidentally Lost WhatsApp Chat!
Learning how do I unarchive a chat on WhatsApp is a lot easier if you know you have a reliable way to recover data that is lost. For that, you should try the powerful tool from WooTechy called iSeeker for WhatsApp.
This allows you to quickly restore WhatsApp messages and attachments from your device's internal storage or a cloud backup. Everything can be quickly previewed before you choose to restore it, so you are only retrieving the information you really need. Best of all, you can export these messages as HTML, PDF, Excel, or CSV files.
Features include:
Safely restore messages and attachments without overwriting data
Preview files first before downloading a ton of unwanted data
Restore your Whatsapp backups without uninstalling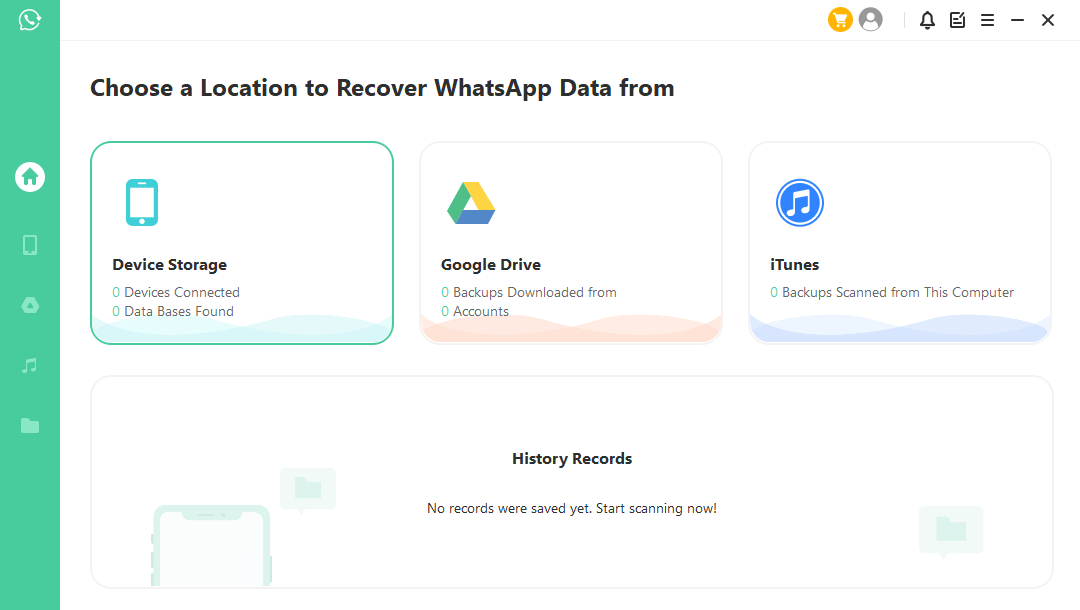 Click on Start, and then iSeeker Android will start scanning your device for lost WhatsApp messages & attachments. Once the scan is complete, all found WhatsApp will be listed in the interface.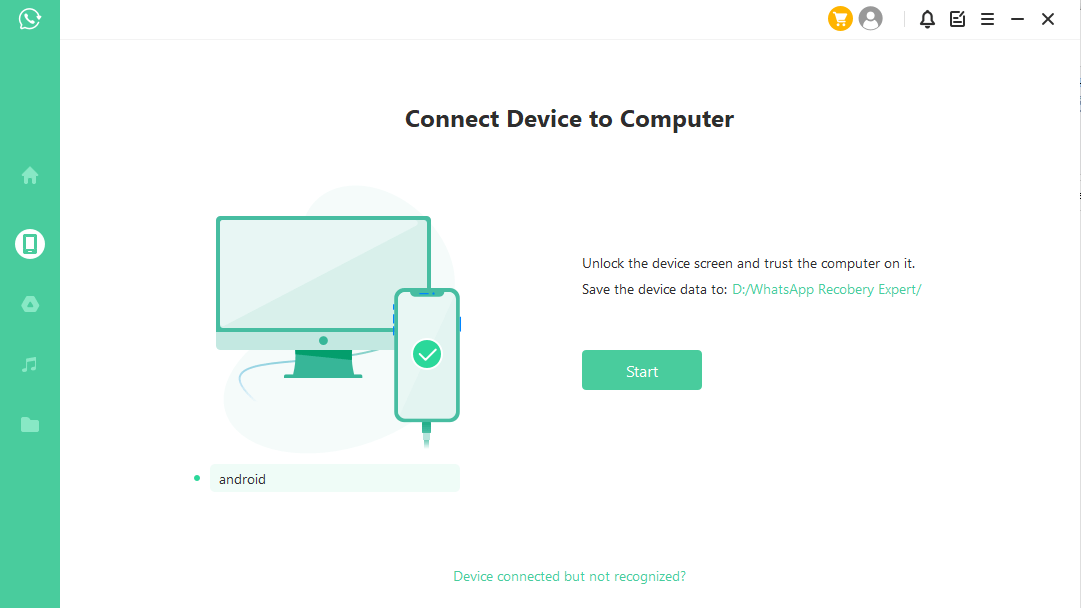 Preview the messages and recover the data. You can select which device where you want to recover the lost WhatsApp messages.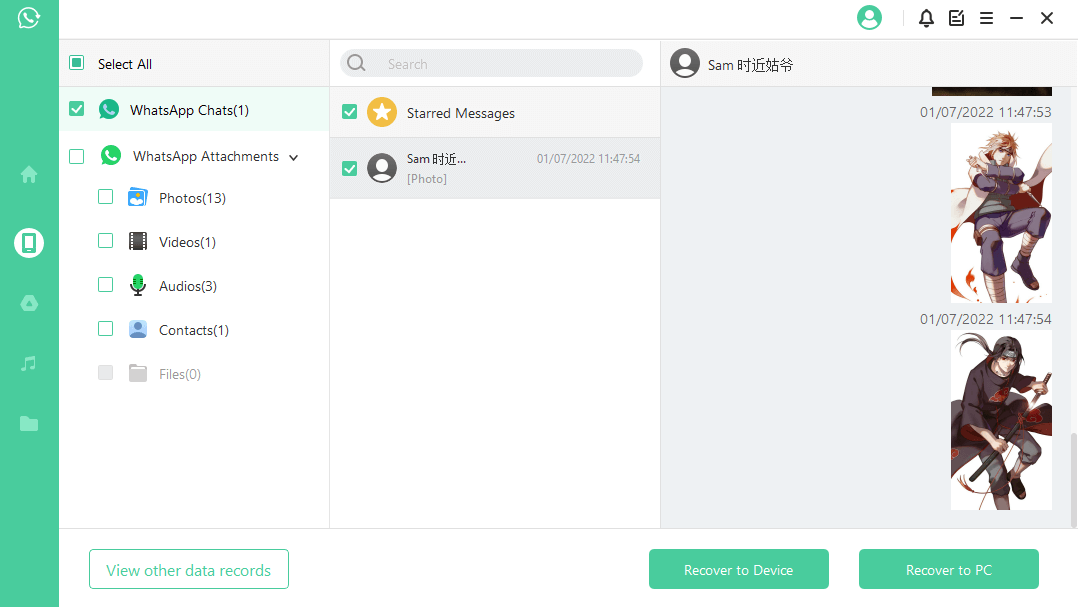 For more details about the User Guide to WooTechy iSeeker, click here.
Conclusion
How to unarchive messages on WhatsApp doesn't have to involve a long, drawn-out process. It's quick and easy to do, and you don't need to mess with any complicated settings or navigate a bunch of confusing menus just to get your archived messages back.
If you do accidentally lose any data, just rely on the powerful application iSeeker for WhatsApp, and you will easily restore lost WhatsApp messages.