WhatsApp is only growing in popularity, with users from all over the globe sharing photos, videos, and messages with friends, family, and coworkers. All of that data is important to hang onto in case you need to reference it later or want to be sure that a photo of your best friend's wedding is cherished for years to come.
The only problem is you do not want to lose this data due to unforeseen circumstances. Having all of that precious information suddenly erased from your device will only lead to headaches later on. That is why we have put together a good list of the best possible WhatsApp extractor tools available right now.
What Should be Considered When Choosing a WhatsApp Extractor?
First and foremost, you want your WhatsApp backup extractor to be reliable so that whenever you need it, you can retrieve the critical information from your device and WhatsApp conversations. Other considerations include:
Compatibility - Will your extractor work with both iOS and Android devices, or do you have to have two different pieces of software?
File Types - Does the extractor you are considering support all of the different file types you want to save? These would be movies, videos, pictures, messages, text, and other critical forms of information.
Transfer & Management - Is it easy to transfer data from one device or backup to another location? Like if you were to purchase a new mobile device, can you use the WhatsApp extractor to update your new device with old information?
Downloadable Data - Can you export the data as HTML, PDF, Excel, or CSV files for ease of tracking and storing?
Security - Does the data offer a high success rate of retrieval without compromising your personal data or risking corruption/damage to your files? Price - Is the program reasonably priced, and does it offer a free trial version?
Top 4 WhatsApp Extractors
Our list of the best WhatsApp Google drive extractors that work for different devices and methods is below. We carefully looked at the features and price of each offering to create our list so you wouldn't have to waste time scouring the internet.
1 - iSeeker WhatsApp Recovery
Our first pick is the robust software iSeeker for WhatsApp that allows you to recover deleted files from iOS, Android, and backup sources. This application works with everything from WhatsApp group contact extractor to ensuring the critical messages you need for work are maintained.
It has an excellent recovery rate and supports over all types of data like photos, videos, WhatsApp messages, and more.

iSeeker WhatsApp Extractor Directions:
Step 1. Connect your device to your computer. Scan the supported device (iOS/Android) to fetch data in your historical records.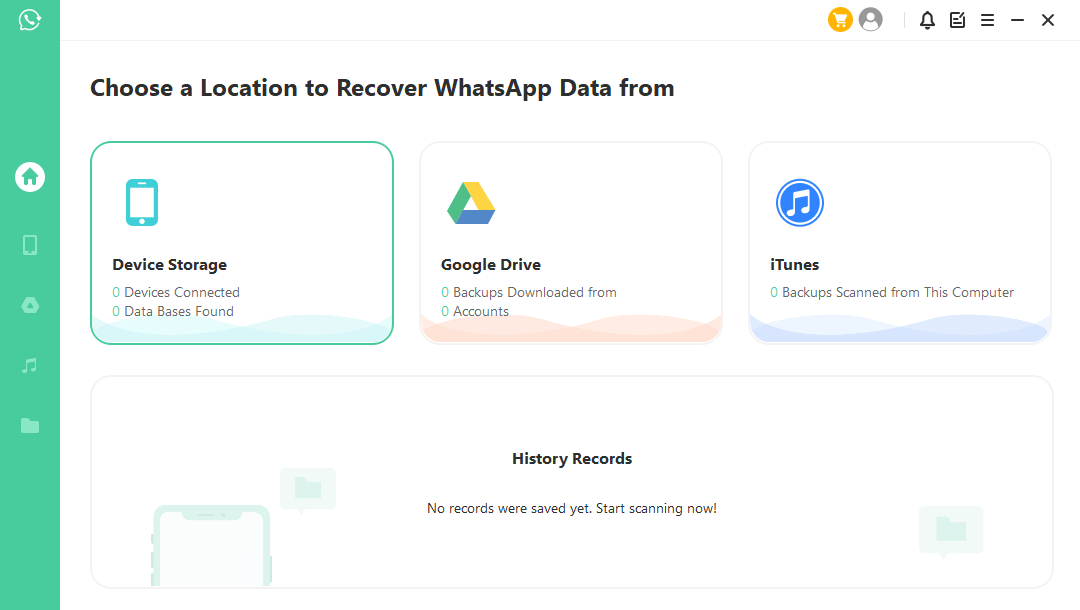 Step 2. You may have to grant permission for iSeeker to work on your PC and your device.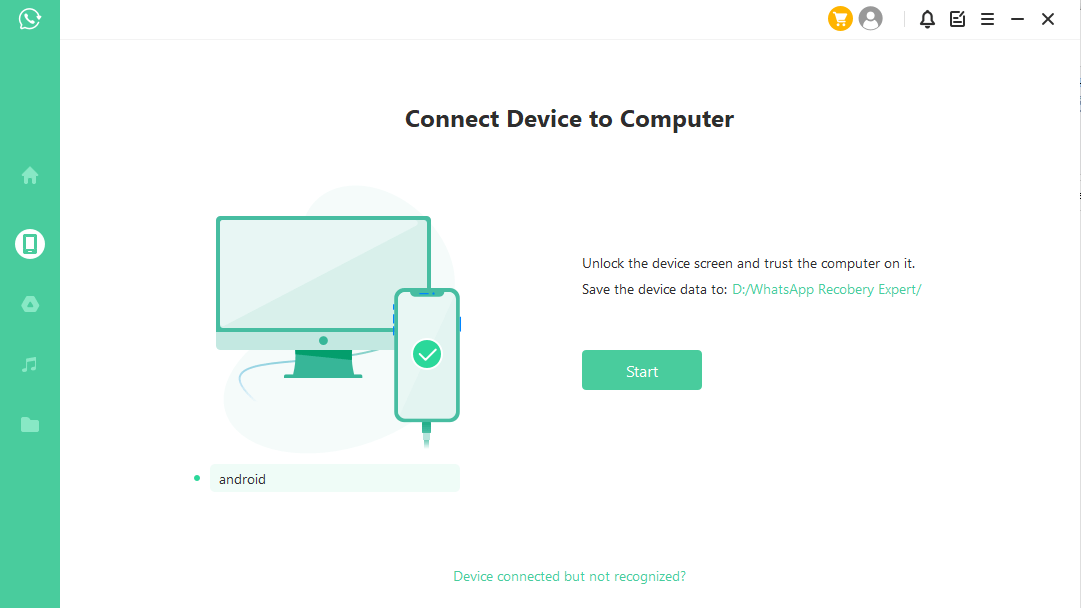 Step 3. Preview the data that has been recovered and select the specific information you wish to restore to your computer.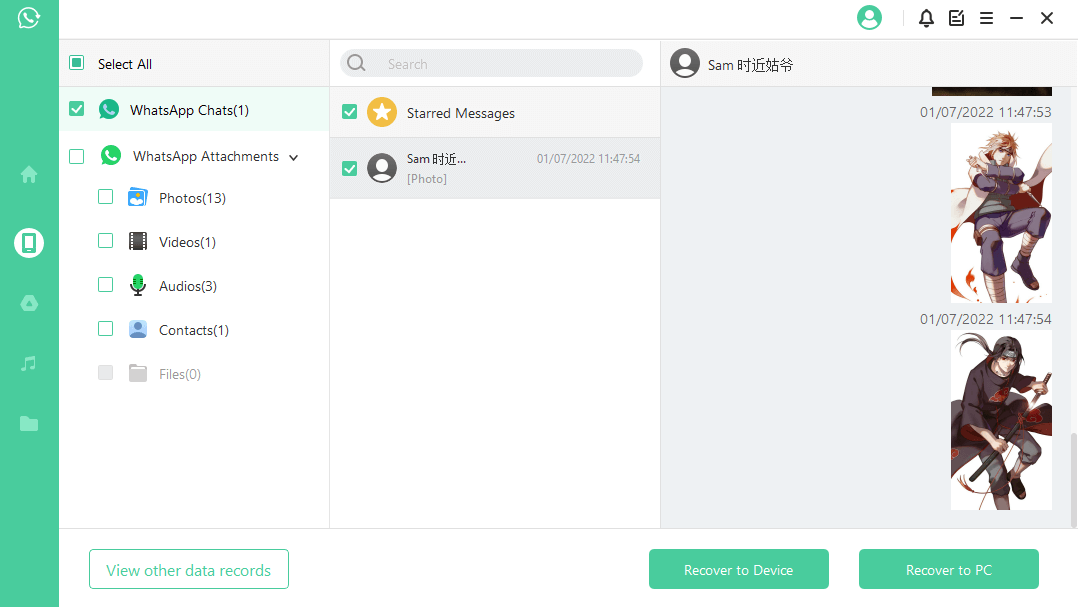 Select a location on your computer and recover your files.
Pros
Easy and quick to understand user interface for instructions.

Includes a preview panel to read WhatsApp backups on PC for free.

Recovers a large number of file types including WhatsApp chats & attachments.

100% success rate for WhatsApp backups recovery or extraction.
Cons
You will need to pay for a license to use all the features.
2 - FoneLab for Android
This is a surprisingly effective WhatsApp number extractor for working with data that is lost, regardless of the cause. It can even work with mobile phones that have been accidentally dropped in water. You can also use FoneLab for external devices like an old USB thumb drive or an SD card from a camera. The only downside is that the recovery process will fail without warning.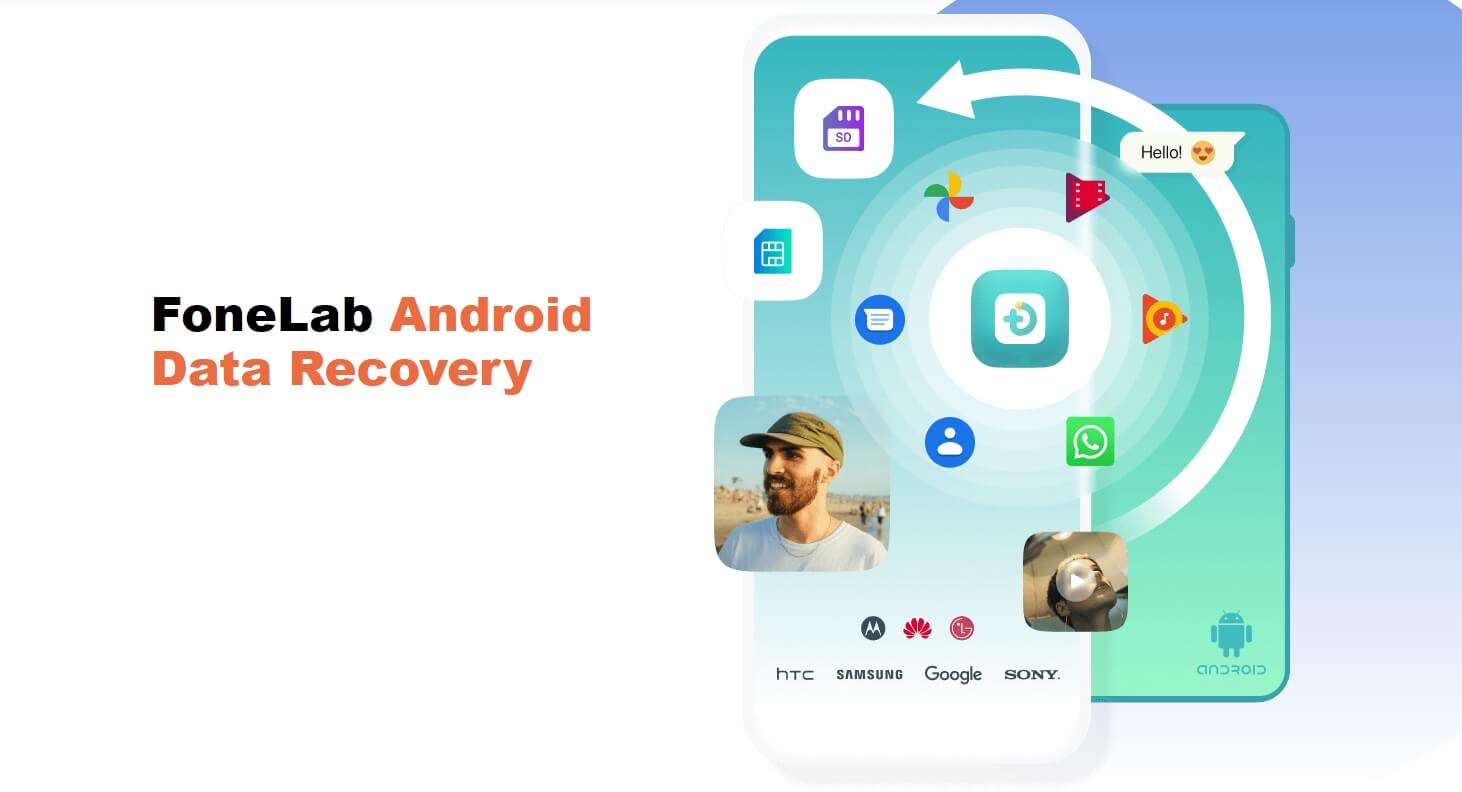 Pros
Works with a number of file types like contacts, photos, videos, music, messages, and more.

Fairly accurate with an easy-to-underhand user interface.
Cons of FoneLab
Only designed for Android devices.

There is no free trial version to test out first.

Sometimes the data recovery process will fail without warning or explanation.
3 - iMobie PhoneRescue
This software works with iOS devices, including WhatsApp group phone number extractor from iTunes or iCloud backups. You can download and use the program on both PC and macOS systems, and there is an easy-to-use scanning feature with a full preview, so you see what you are retrieving before you commit to extraction. You will need to have access to your iPhone or the credentials for your backups in order to use iMobie PhoneRescue.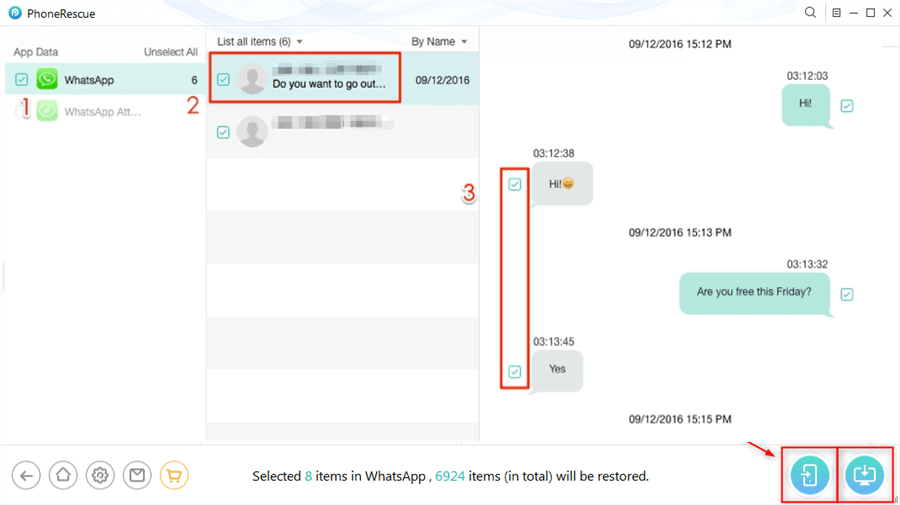 Pros
Easy to use with high-quality graphics.

Decent security to ensure no one can access your system without permission.
Cons
Only works with iOS devices.

You have to keep it up to date to get all the features and scanning capabilities.

Expensive than similar products in the industry.
4 - Backuptrans
This is a pretty well-known brand that works with WhatsApp messages and backups to extract data from one device to another. You can also use the WhatsApp extractor to send information directly to your PC in the event your mobile crashes.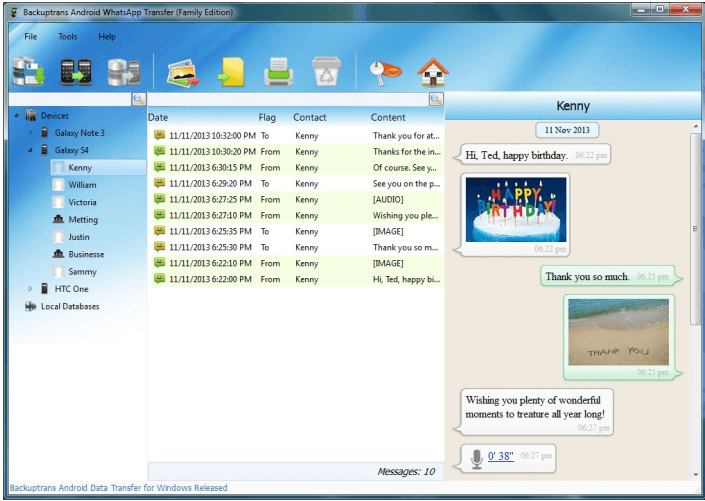 Pros
Works with backups and active mobile devices alike.

Only takes a few clicks to successfully extract data.

Makes it easy to transfer data from one device to another.
Cons
There is no free trial version.

Takes a long time for a complete transfer.

Does not support any copyright-protected files.
Comparison of the Top 4 WhatsApp Extractors
Let's look at the comparison table and choose the one that suits you best:
| Software | Free Version | iOS&Anroid | High Success | Price/Month |
| --- | --- | --- | --- | --- |
| iSeeker for WhatsApp | Yes | Both Supported | Yes | $39.95 |
| FoneLab | No | Android only | Uncertain | $44.76 |
| PhoneRescue | No | iOS only | Yes | $45.99 |
| Backuptrans | No | Android only | Uncertain | $29.95 |
Conclusion
Ensuring you have a quality WhatsApp extractor to maintain all of your favorite videos, photos, contacts, and other files is essential. While many options are available, including those we have mentioned, we recommend trying iSeeker for WhatsApp. That offers the most features at a quality price point, and there is a free version to test the software first. To download the free trial, visit iSeeker's site today and see for yourself how easy to use this program is for your WhatsApp extraction needs.