Are you stuck at the "Activate iPhone" screen?
Are you stuck at the "Activate iPhone" screen? Well, you'll receive a message that iPhone is already associated with an Apple ID and password that were used to set up the phone when you fatory reset the device.
Without the right details, the iPhone may seem pretty useless.
You may wonder, "Does any store buy or sell iCloud locked iPhone? "
"Alternatively, can someone bypass the activation lock? " Let's answer both questions one by one.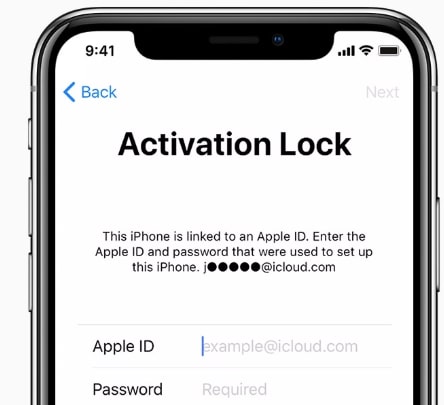 Does Anyone Buy An iCloud Locked iPhone?
The answer to this question is, "Yes." You can find someone to buy a locked iPhone. Some private buyers may take the locked iPhone out of your hands. There are popular buy-back vendors that offer their customers the chance to trade in locked iPhones.
One of the prominent stores with a buyback program that accommodates locked iPhones is GameStop. It's an American retailer for video games, electronics, gaming consoles, and more. Their much liberal trade-in program also accepts broken or damaged items.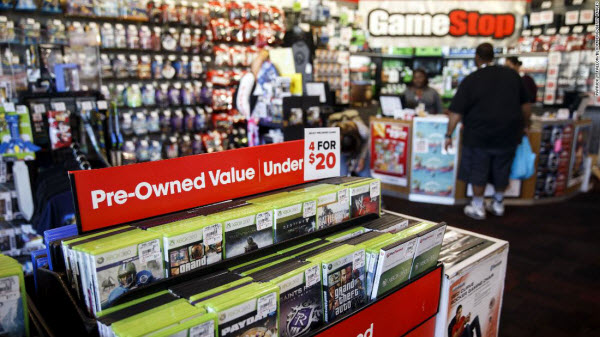 1

What Is the Requirement for GameStop to Buy An iCloud Locked iPhone?

The trade-in program accepts carrier locked and activation locked iPhones.

You will be required to remove the SIM card.

The store provides the best prices for iPhones that are in good working condition. And you'll get the highest return if the phone does not have dents, cracks, scratches, etc.

GameStop operates over 5000 stores, and the ultimate decision on whether your locked iCloud iPhone will be bought is reserved to the store manager.
We will discuss more stores and places where you can buy/sell iCloud locked iPhone. So keep reading...
What to Do If I Bought A iCloud Locked iPhone by Accident?
Different scenarios could have resulted in you purchasing an iCloud locked iPhone. Unfortunately, some unscrupulous sellers don't remove the activation lock.
If someone flipped the phone from an original owner, it is even more challenging to trace the person who activated the Find My iPhone feature. Most sources will tell you that you pretty much have a useless paperweight. And that it's impossible to bypass the activation lock. But it is not entirely true!
1

WooTechy iSalvor to Bypass iCloud Activation Lock(iOS 15 Supported)

You can use the WooTechy iSalvor to bypass the "Activate Phone" or "Activation lock" screen. It's an excellent solution for anyone who has forgotten or don't have Apple ID and password.

Now it's important to understand the capabilities of the program. It bypasses the activation lock on iOS devices when your iPhone is second hand or the Apple ID has been hacked. Or even when you restore without logging out Apple ID.

Watch a video learn how to Bypass Activation Lock with WooTechy iSalvor first.
Support for multiple iOS versions including the newest iOS 15, devices, and models: The software supports iPhone models from 5s to iPhone X. It also works on iPads released from 2013 to 2019. You can also use it on iPod Touch models. Find a full list of supported devices on its reference page.
Free trial before purchasing: You can try the program before purchasing its core functionality. This allows you to see if it supports your iPhone model.
Simple to use, no technical skills required: The software is designed for use by ordinary people who have no technical skills. Just follow simple instructions and unlock your iPhone.
How to Remove Activation Lock When You Buy An iCloud Locked iPhone
Step 1: Download and setup WooTechy iSalvor. It works on PC or Mac computers. After launching the software, click on the "Start" button.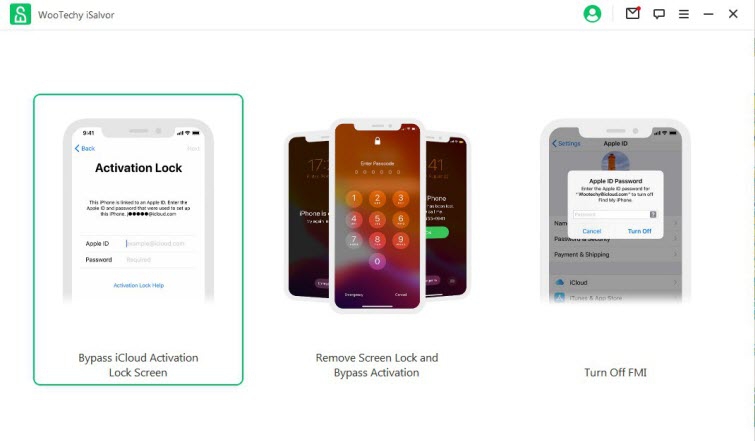 Step 2: You will receive a prompt to connect your iOS device. For the best results, use a lightning cable.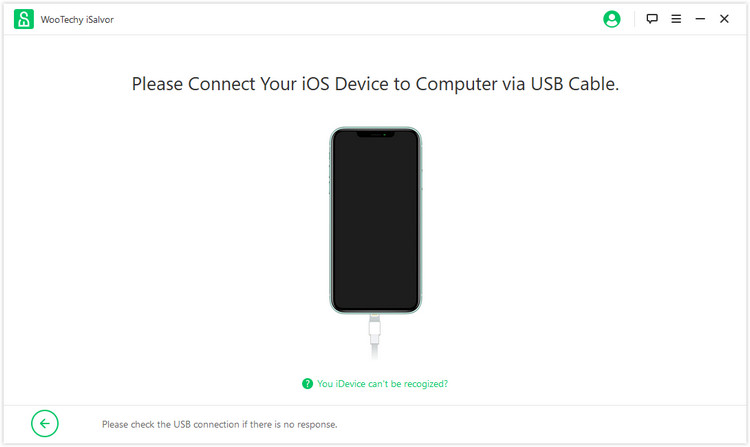 Step 3: For the third step, jailbreak the device by click "Jailbreak Tutorial". You will receive instructions on how to jailbreak the iOS device on Windows.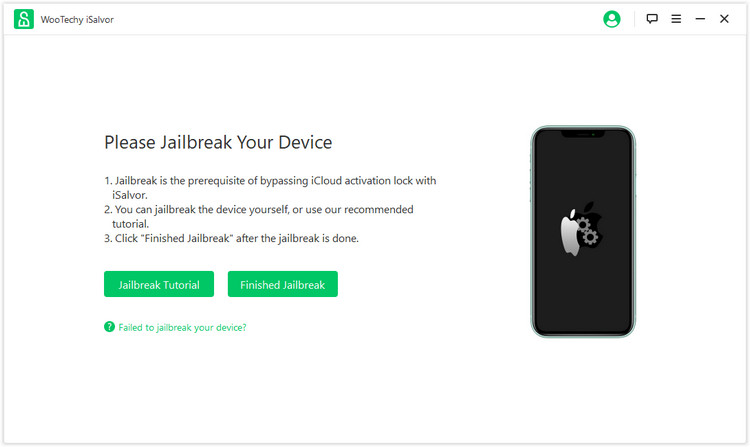 Step 4: Click "Start Bypass" after jailbreaking. Then confirm your device information.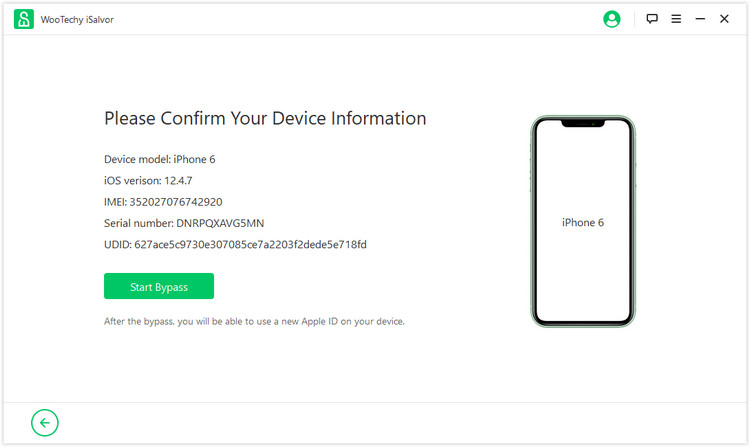 Step 5: The process to bypass iCloud ativation lock will start.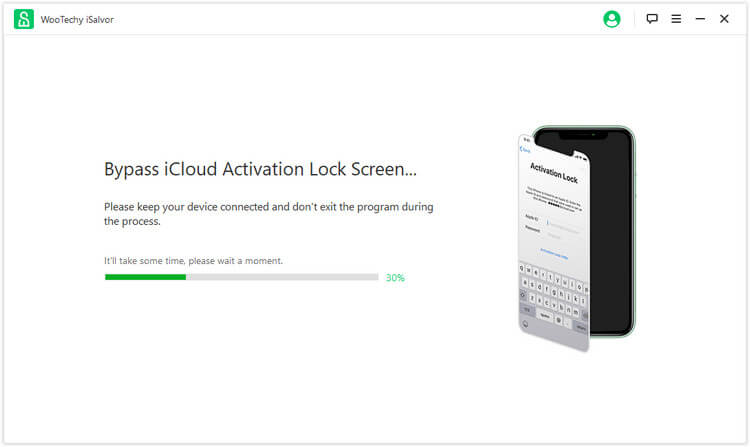 The process takes a few seconds, and you will receive a notification if the process was successful.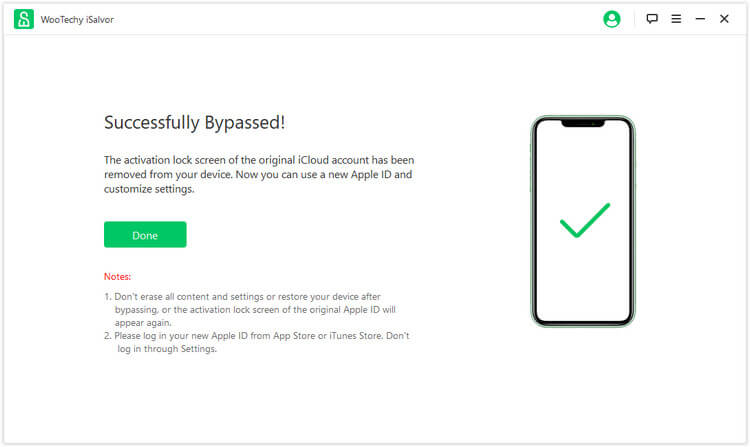 Can I Sell An iCloud Locked iPhone?
There is no restriction on selling an iCloud Locked iPhone. But you have to be clear that the activation lock is still in place. You should also disclose to the buyer that you can't supply the Apple ID and password required to unlock the features fully.
Be clear that the device was not stolen. Also, before selling it, exhaust all other avenues of having it unlocked so you can get the best value.
1

What is An Activation Lock?

The purpose of the activation lock was to discourage iPhone thefts. Many users, however, have been inconvenienced by the feature. For instance, many forget to turn off "Find My Phone" when resetting the device. The activation lock remains in place.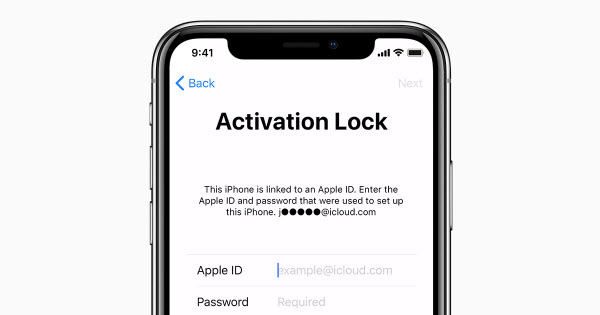 ---
2

Where Can I Sell An iCloud Locked iPhone?

We've discussed the trade-in program at GameSpot. The second-best alternative is SellCell. They not only accept locked phones but also blacklisted iPhones, passcode locked devices, and Android devices with Google Lock.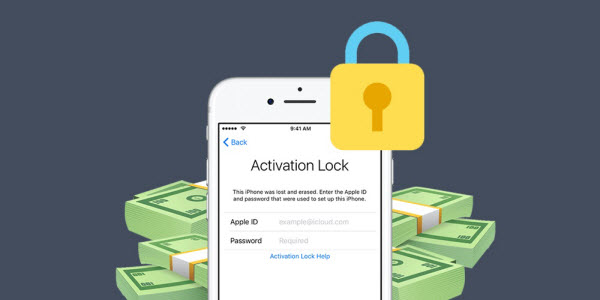 ---
3

Can You Get A Good Value for Locked Phones on SellCell?

SellCell assures customers that they will offer the best value. Customers may even get more money than if they choose to have it professionally unlocked. The company started accepting iCloud locked iPhones after partnering with iBuyLocked, a company based in Arizona. It's worth noting that you will not get the same price as an unlocked iPhone. But the company promises to pay more and above the industry average.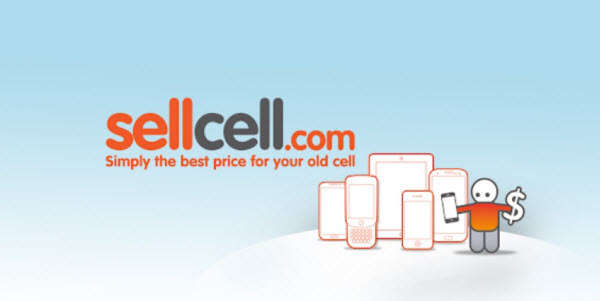 ---
4

Other Stores That Buy/Sell iCloud locked iPhone

You can use other platforms to find buyers for your locked iPhone. One such platform is BankMyCell. Another popular website is Flipsy that connects you with top buyback stores. You can also check out Recell Cellular. They also promise the best payouts in the industry.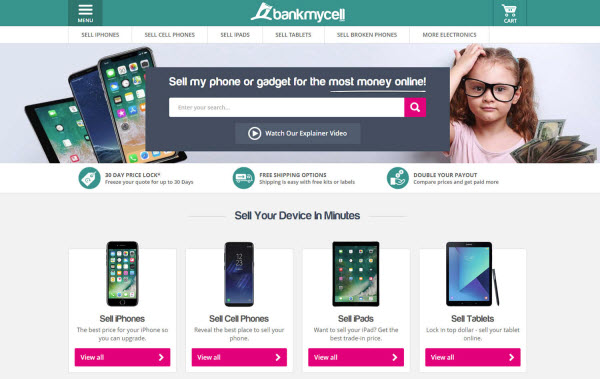 FAQs on Buy/Sell iCloud Locked iPhone
There is no restriction on selling an iCloud Locked iPhone. But you have to be clear that the activation lock is still in place. You should also disclose to the buyer that you can't supply the Apple ID and password required to unlock the features fully.
1. Is It Safe to Buy An iPhone That is iCloud Locked?
Generally, we would advise against buying an iPhone that's iCloud locked. Using an activation software should be a last resort for customers who cannot find help anywhere else. Before the iOS device is handed over to you during a sale, make sure that the Find My Phone feature is turned off. The danger comes when you purchase stolen items, so do your background research properly.
2. Why Do People Buy iCloud Locked iPhones?
Most people unknowingly find themselves in possession of a locked iPhone. Similarly, these phones are sold at a relatively low price. Buyers may go after the low-cost options, not realizing that using the iPhone without bypassing the activation screen will be problematic.
3. Can I Sell iCloud Locked iPhone on EBay?
If you search for "locked iPhones" on eBay, you will find a wide range of options, including carrier-locked options. However, it's against eBay policy to sell locked iPhones because it harms uninformed buyers.
4. Is It Illegal to Sell An iCloud Locked iPhone?
You can buy/sell iCloud locked iPhone. Clear circumstances need to exist that led you to come into possession of one. So provided it's not stolen, you can sell it. Similarly, it's not illegal to jailbreak iOS devices. But this may not apply to all countries. Once the phone is jailbroken, you may not access regular services from Apple, including system updates.
Conclusion
If you buy an iCloud locked iPhone, you can bypass the activation screen and regain some of the functionality. Now, there's no true way of completely removing the locking feature without using the linked Apple ID and password.
WooTechy iSalvor Tool continues to enjoy a high success rate and many positive reviews from past users. It has helped many regain some of the lost functionality.