With an iPhone 5 device, you might have a scenario where you want to factory reset it and bypass the activation lock. By resetting the device, you can wipe out all the data and user files from the phone so that way it feels brand new for you to use. This post will walk you through the options and steps you need to make your iPhone 5 look and feel new again!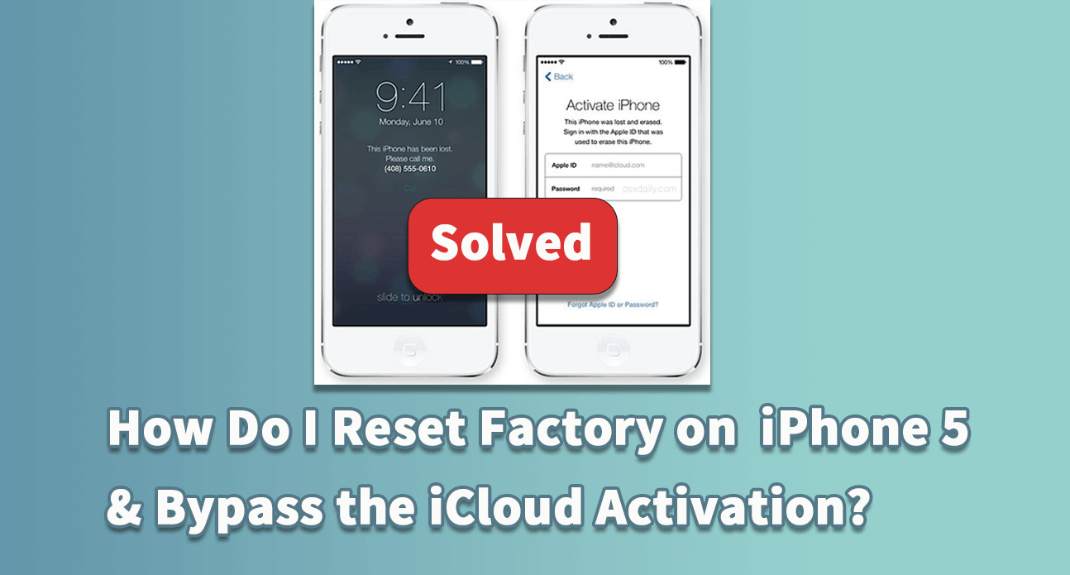 How Do I Hard Reset iPhone 5 Officially?
The first section of this post looks at the factory reset option. Wiping out user files is useful when you buy a phone second-hand and want to make it yours, or you're looking to sell or give away your device. You certainly wouldn't want to sell it with all your personal information! Fortunately, there are 2 ways to reset your iPhone 5 to its factory default condition.
1. Factory Reset iPhone 5 from Settings
The most popular way to factory reset their phones is from the device itself. Before going with any reset, please make a BACKUP of your device. This point is critical. Even if you don't think you will need the data, it's better to be safe than sorry. With a phone backup, you can always get valuable information back easily. Fortunately, Apple makes backing up your iPhone a breeze. Follow these steps to automatically back up with iCloud.
Step 1: Go to Settings > iCloud > Backup.
Step 2: Ensure that the iCloud Backup toggle is enabled.
Step 3: Check the date and time when the last backup for the iPhone 5 . If it's not recent, tap the Back Up Now button at the bottom.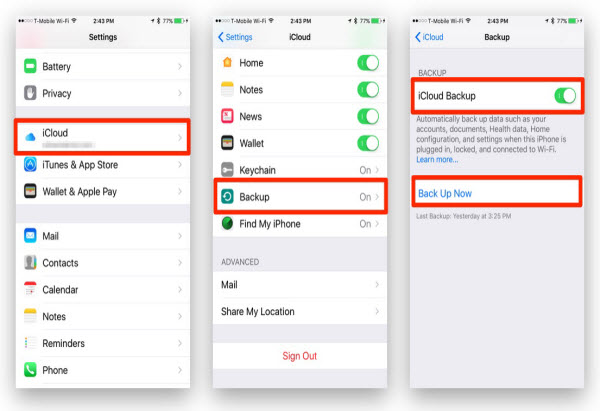 If the iPhone gives you a reason why it cannot initiate the backup (e.g., low battery life), correct it and then go back to the first step!
Now that you have safely stored your iPhone 5's contents in iCloud, the next step is to do the factory reset. To initiate this process, please do the following steps.
Step 1: Go to Settings > General > Reset.
Step 2: Select Erase All Content and Settings.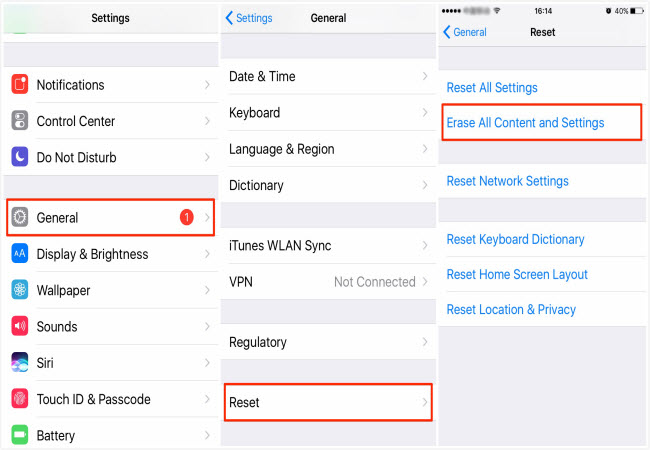 Step 3: If your iPhone 5 asks you to backup first, select Finish Uploading Then Erase.
Step 4: You'll see a prompt for your screen passcode if you have one. Enter that and then select the option to Erase Now.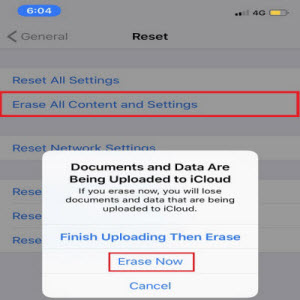 Your phone will reset and take a little while to start up again. Once it does, you'll see the initial setup screen. There will be a lock on the screen preventing you from using the iPhone, even if you factory reset it. Click here skip to the
bypass the iCloud activation
section.
2. Factory Reset iPhone 5 from iTunes
If you have a Mac or a PC, you can also initiate the factory reset process through iTunes. This method isn't quite as popular as the option that only requires the phone (since it needs the second device), but it is a valid one. To reset your iPhone 5 with iTunes, please follow these steps.
Step 1: Download and install iTunes if you don't have it already. Mac users will have the software by default, but Windows users may need to download it.
Step 2: Connect your iPhone 5 to your computer via USB, enter the passcode to trust the connection.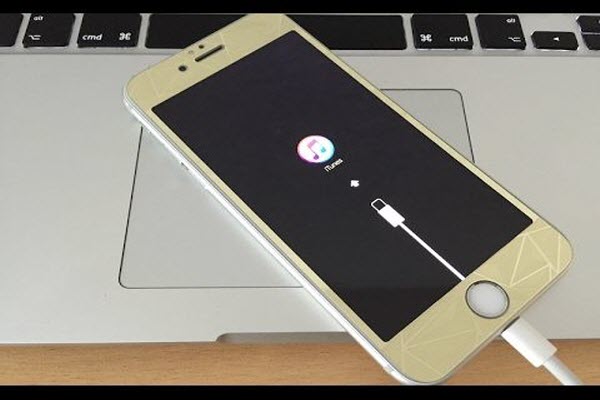 Step 3: Within iTunes, select the device you just connected.
Step 4: Click on Restore iPhone within iTunes.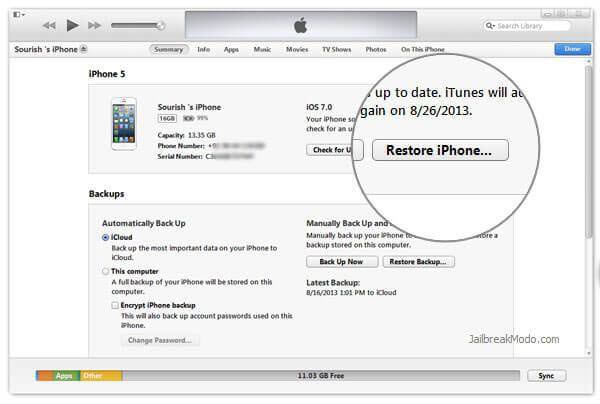 Step 5: You'll see a second dialog asking if you're sure you want to restore the iPhone. Click on Restore.
From that point, you'll see your device reset and take a while to restart. It's resetting to factory default settings. Once it boots, you should see the initial setup screens, which means it's back to the way it came from the factory!
When people see the factory reset option, they may think that it will completely erase their phone, including the operating system (or that it might downgrade the OS). That's false. The factory reset option clears out all the user data and does a fresh install of the operating system. You'll still be running on the same iPhone OS version that you had before you erased iPhone 5. However, you'll be able to set it up like a new phone!
How to Do iPhone 5 iCloud Bypass
Now that you've learned how to factory reset your iPhone 5, the next step is to bypass the iCloud activation lock if the device has one. This lock will prevent you from using your iPhone, even if you factory reset it. That's because you enabled Find My iPhone. Or you buy an iPhone 5 off eBay. In this case, you have to bypass activation lock with following ways.
Here's a table listing for each method. We'll go into detail for each process in the following sections.
1

Use iCloud Removal Tool - iSalvor

The easiest method by far to unlock your iPhone is to use professional bypass tool WooTechy iSalvor. This slick, intuitive, secure software makes bypassing the iCloud activation lock a breeze. Available for both Mac OS and Windows, this software works with most devices from iPhone 5s to iPhone X.

Powerful Features of iSalvor Bypass:
Bypass iCloud activation lock without entering Apple ID password.

Prevent being tracked, blocked or erased by the previous Apple ID after bypass.

After bypassing, you can sign in a different Apple ID to dowload applications.

Works with most iPads and iPhones with iOS versions from iOS 12.0 to the latest iOS 14.8.

Free trial version enables you to make sure whether your device is supported or not.
Video and Steps to bypass icloud activation on your iOS device with WooTechy iSalvor
Watch the Video Turtoial to learn How to easily bypass activation lock in a few minutes.
Step 1: Download, install, and execute WooTechy iSalvor. Click Start.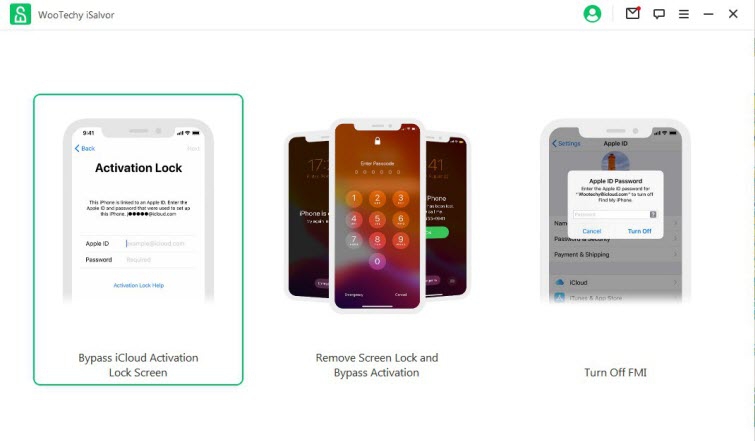 Step 2: Connect your iPhone to your compute by unlocking it.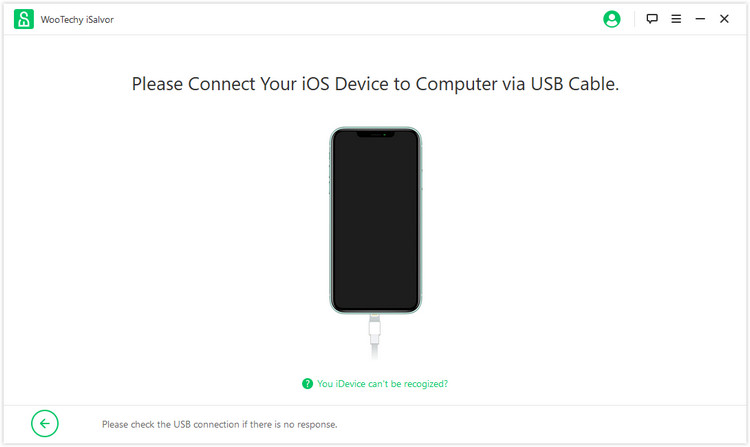 Step 3: On Windows, you'll see some onscreen instructions. Click Jailbreak Tutorial to follow the instructions. Click Finished Jailbreak if you have a jailbroken device.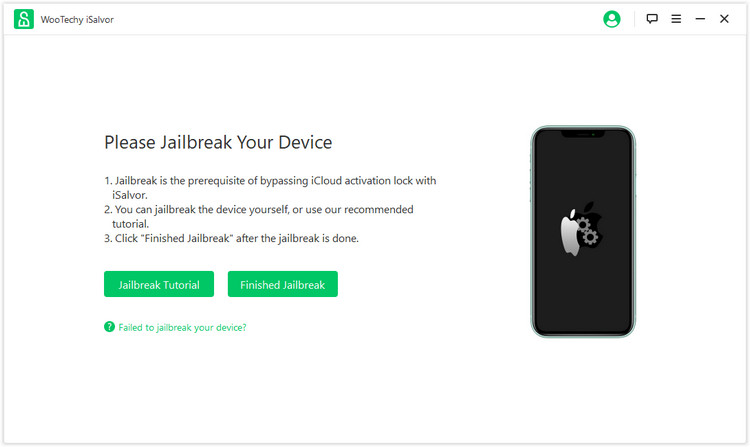 Step 4: You'll eventually see a screen asking you to confirm your device information and a button that says - Start Bypass Click on that button.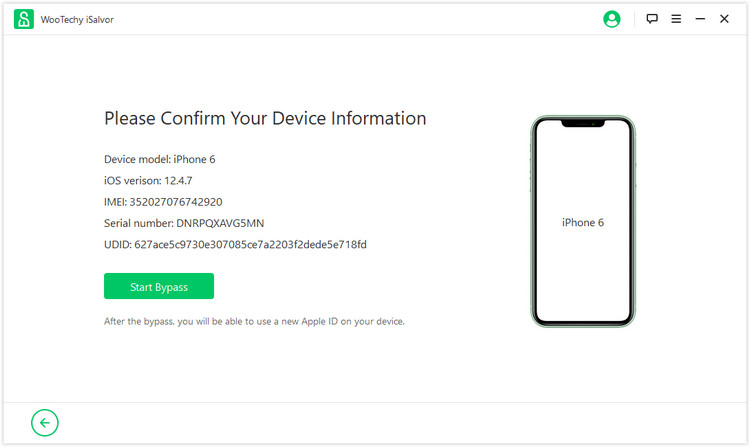 Step 5: WooTechy iSalvor will start the bypass iCloud ativation lock process.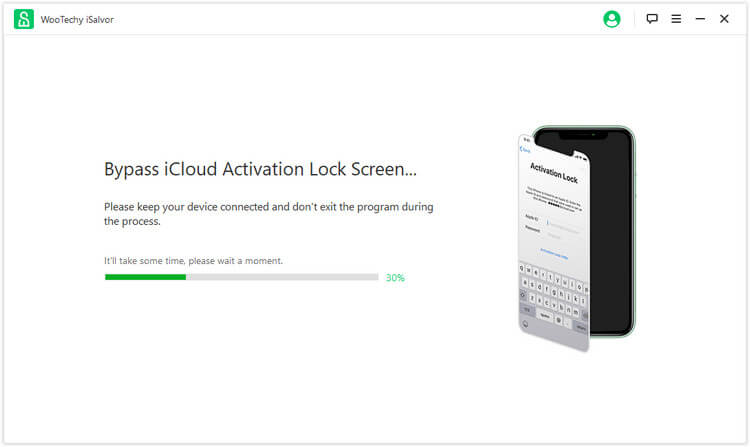 Step 6: You'll see a success message after bypassing. Click Done.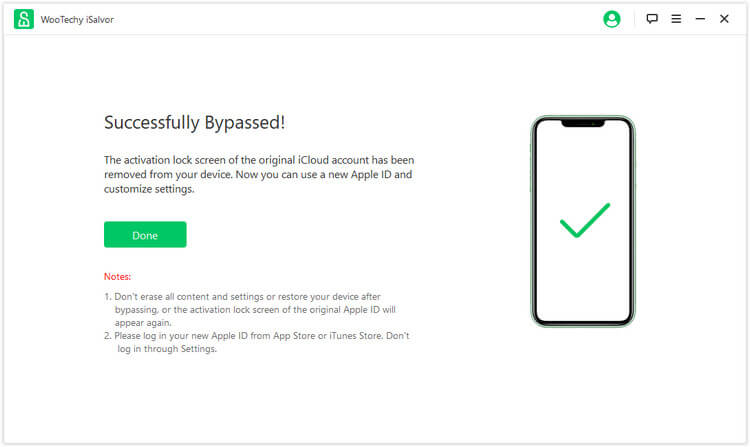 Unplug your iPhone and enjoy your device without the iCloud activation lock screen.
With a multitude of positive reviews, this software has been a lifesaver for numerous users worldwide who would otherwise be unable to use their device.
2

Activation Lock Removal Services [Expensive]

Another method that people frequently try to eliminate the activation lock is an online lock removal service. If you search something like "how do I reset the factory default on an iPhone 5 as well as bypass the iCloud activation" in your favorite search engine, you'll undoubtedly see links and ads to these services. For a small one-time fee, the company or individual promises to unlock your device.

The problem is that the vast majority of these services are scams. The way they work is as follows. A customer has a locked iPhone 5. They contact the site and pay the money - say $30 - to unlock the phone. A day or so goes by, and the site owner comes back to the customer and says that it's an unusually tricky case.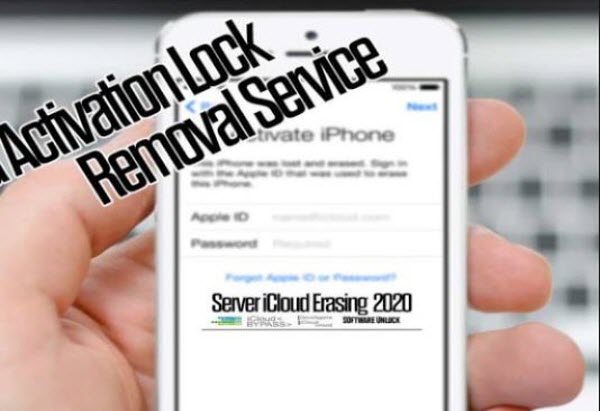 Therefore, to unlock it, the owners of this service will need additional funds (maybe this time, it's $100). After another day or two, the service says that they're sorry this device cannot be unlocked, but you can use the $130 as a credit on the site towards their services in the future.
They pocket the $130, and you still have a locked iPhone 5!

If you choose to try one of these services, please be careful. Read lots of reviews and do thorough research before placing an order!
3

Ask Apple for Help

The last option to bypass the iCloud activation lock is to ask Apple to unlock your iPhone. Apple employees can remove the iCloud activation lock. However, they will only do so under certain circumstances. If you forgot your credentials but can prove that you are the owner of the device, then Apple might also consider unlocking it.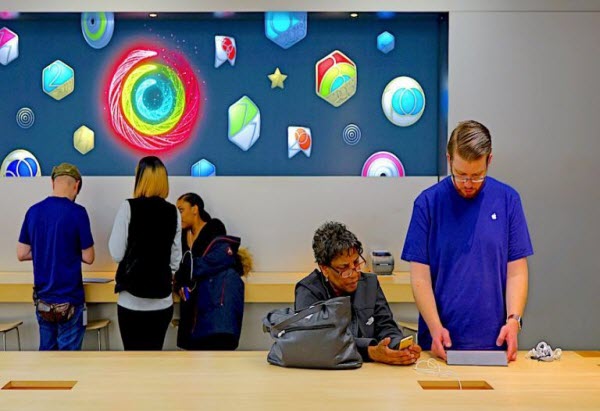 You will need to show them your ID and proof that the device is yours. So, bring a receipt showing that you legally own the device, especially the purchase proof from the Apple official. Apple employees need at least those two pieces of information to process the request.
Remember to make an appointment before going to Apple store, and take your smile to explain your reason to the employees. This may help!
Avoid Buying an Activation-Locked iPhone
Many of these headaches are avoidable by not purchasing an activation-locked iPhone in the first place. If you're buying an iPhone and don't want to have to find how do I reset the factory default on an iPhone 5 as well as bypass the iCloud activation later, please consider the following.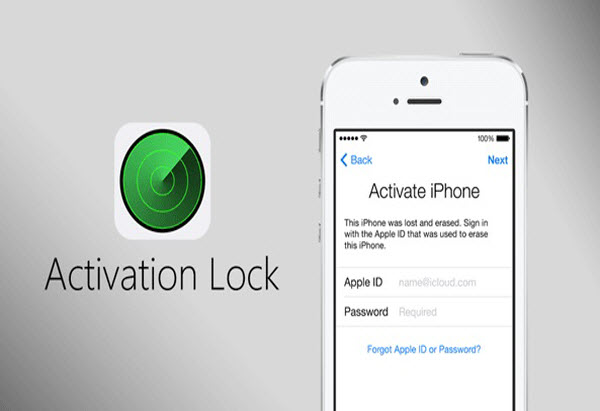 If you're buying the device in-person, ask them to erase it. Once they wipe it, try setting it up as your device. If it asks you for the iCloud account, give the phone back to the previous owner to enter their credentials. Once they do, the device will unlock!

If you're buying the iPhone remotely (e.g., off eBay), request that the seller to factory reset the device and remove the activation lock before shipping it. They can log in to their iCloud account and delete the lock from there.

If the seller cannot remove the lock, walk away from the deal! It's usually best to buy a device that doesn't have the lock.
Conclusion
Fortunately, if you do buy a used iPhone 5 and then need to know how do I reset the factory default on an iPhone 5 as well as bypass the iCloud activation, there are ways to accomplish this! Besides factory reset, the best method, by far, is WooTechy iSalvor. With a few clicks, it can get you into your phone in the least amount of time. Give it try from downloading it free!