There is nothing more frustrating than trying to switch on your iPhone, only to discover the "Activation Lock" during the set-up. Luckily, you can learn how to activate iPhone without Apple ID so that you don't let this issue stop you from enjoying the device. This is exceptionally helpful when you have bought a second-hand iPhone and have no idea of the linked Apple ID, or you just forgot the password of your own Apple ID.
In this article, you are going to discover the 5 most effective methods to bypass the activation lock without knowing the credentials. We will cover every case for both owners and buyers of the iOS device. Keep reading.
How to Activate iPhone Without Apple ID (For Original Owner)
Reset Apple ID Password
If you own the iPhone that has been stuck on the "Activation Lock" screen, then you can try resetting your Apple ID password. This way, you will be able to gain access again to your device and also set a password that you will remember for future use. And the great thing about this method is that you can use another iPhone or your computer to complete it.
To reset your Apple ID and password on your computer, you have to follow these steps:
Use your web browser to visit the Apple ID official website.
Click the Forgot Apple ID or password option.
When asked, type your Apple ID. Select a situation that suits you, and click the Continue button to proceed.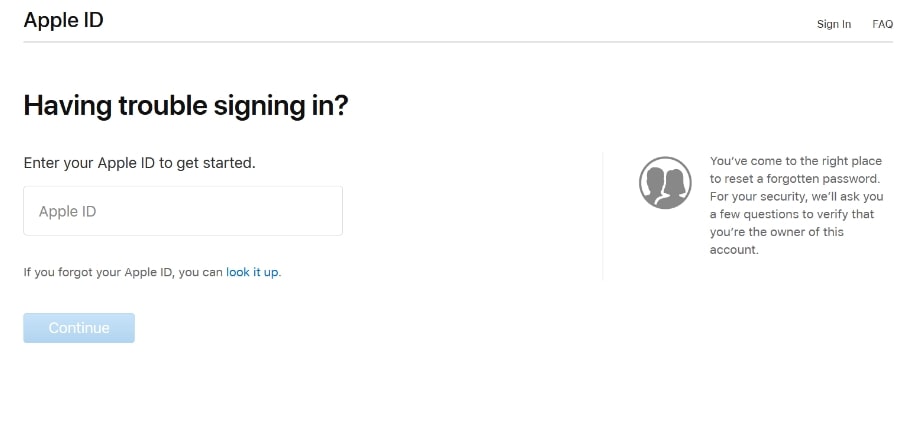 Follow the onscreen prompts to reset your password.
If you want to perform this method on another iOS device, like an iPhone or an iPad, you can also download and install the Apple Support app from the App Store. Then, you follow the same steps to reset the password of your Apple ID.
After resetting the password, you can type in all the new details on the Activation Lock screen. Then, you can easily bypass the lock and continue setting up your device.
Contact Apple Support
As the owner of the iPhone, you also have the option to contact Apple Support or visit your local Apple Store. However, you will be asked to provide evidence that this is your device since you don't remember the Apple ID password. For instance, Apple Support might demand to see the receipt of purchase that will prove your ownership. If you have evidence to support this, then the specialized team will search for possible solutions for you so that you can bypass the activation lock without Apple ID.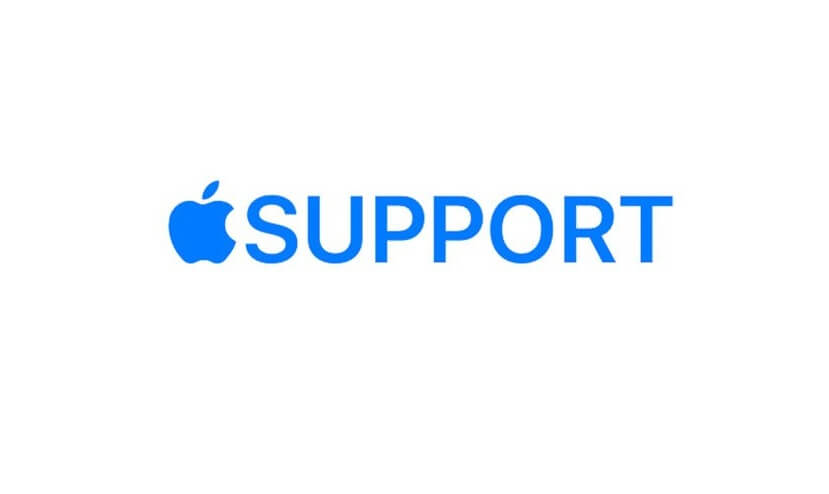 How to Activate iPhone Without Apple ID (For Second-Hand Buyer)
Activate iPhone via DNS
In the case that you have bought the second-hand iPhone and you can't reach the original owner, the Activation Lock screen is rather challenging. However, there are still some methods with which you can learn how to activate iPhone without Apple ID. The first one of them is to activate your device via DNS, or Domain Name System.
Note
This process will only allow you to use limited apps and features of your iPhone. However, remember that this solution is only temporary. The next time you restart your iPhone, you will see the activation screen once more.
The steps to complete this method are the following:
Turn on your iPhone and select both your language and country from the menu you will see.
Click the Proceed button and you will be taken to the Wi-Fi screen. If you get automatically connected to a network, then tap the i button located next to it. Tap the Forget this network option to disconnect from this specific network.
Then, browse the list of available networks and tap the i button next to the one you want to connect.
In the network's options, type a DNS server IP address to bypass the activation lock. Depending on your location, you can enter these IP addresses:
USA: 104.154.51.7
South America: 35.199.88.21
Europe: 104.155.28.90
Asia: 104.155.220.58
Australia and Oceania: 35.189.47.23
The rest of the world: 78.100.17.60
Then, click the Back button and connect to the network.
Once connected, you will see once more the activation screen. Tap Back to go to the iCloud bypass screen and tap the Activation Help option.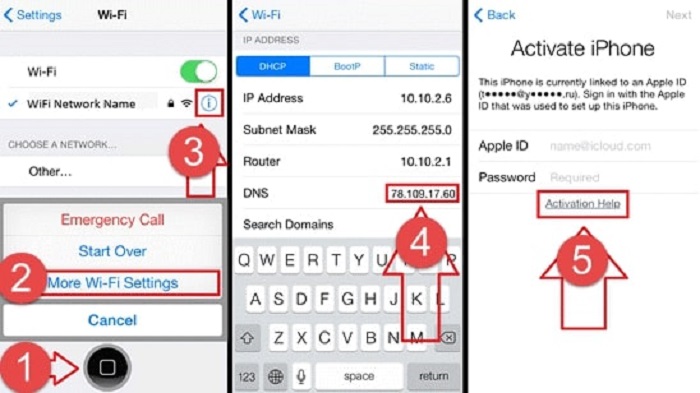 Contact the Previous Owner
If you can contact the previous owner of your iPhone, then he can easily remove the activation lock from your new device. And the great thing about this method is that it can be completed remotely.
Before beginning with this method, you need to shut down your device, or the owner won't see the Remove from Account option. The steps that the previous owner need to take are the following:
Use the web browser to visit iCloud page.
Sign in with his Apple ID and password linked to the device.
Click the Find iPhone option.
Then, click the All Devices button to see a list of all the devices he owns.
Once he spots your iPhone, he needs to click on it and select the Remove from Account option.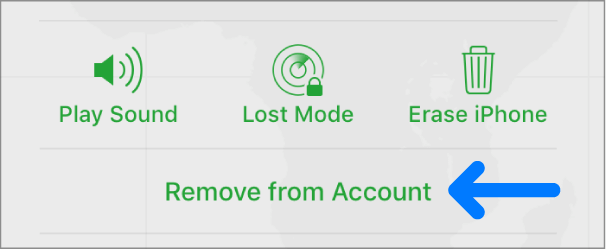 How to Activate iPhone Without Apple ID Using WooTechy iSalvor (For All)
The final and most effective method on how to activate iPhone without Apple ID is to use WooTechy iSalvor. This specialized app is your most reliable option when it comes to activating iPhone without Apple ID as it has the highest success rate among this kind of tools. Moreover, it is a simple tool with an intuitive user interface. This means that anyone can quickly learn how to perform the unlocking they wish in just a few steps. Besides, it is compatible with various iPhone models and iOS versions!
With iSalvor, you can gain almost immediate access to your iPhone as the activation lock will be removed in a matter of minutes. Below, you will find a step-by-step guide, explaining how to activate your iPhone without Apple ID via WooTechy iSalvor.
Find the downloader on WooTechy iSalvor's official website. Install the app and launch it on your computer. From the home screen, select the Bypass iCloud Activation Lock Screen option.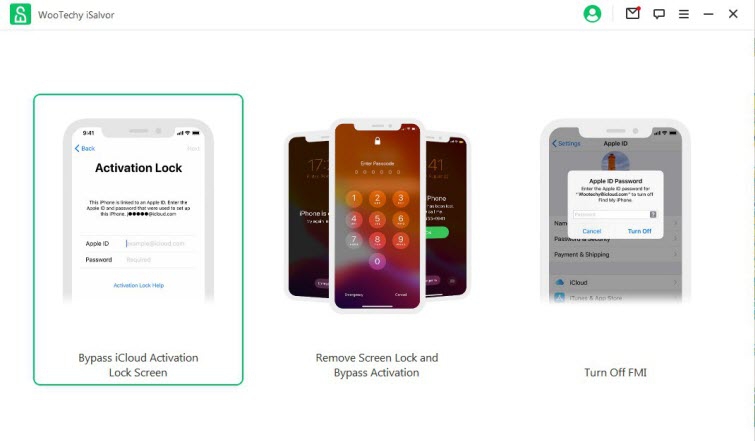 Click the Start button and connect your iPhone to your computer.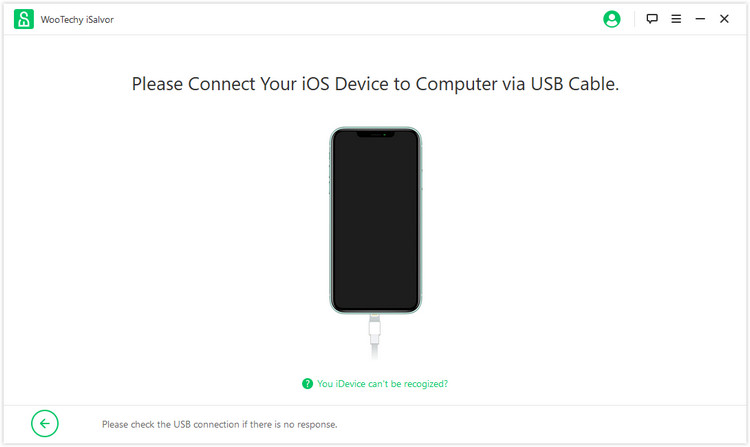 In this step, you must jailbreak your device. The process is slightly different depending on the operating system you are using. For Mac users, iSalvor will automatically detect the most suitable jailbreak package for your device. For Windows users, unfortunately, there is no jailbreak tool for a Windows PC. To complete the process, you will have to watch the Jailbreak Tutorial provided by iSalvor.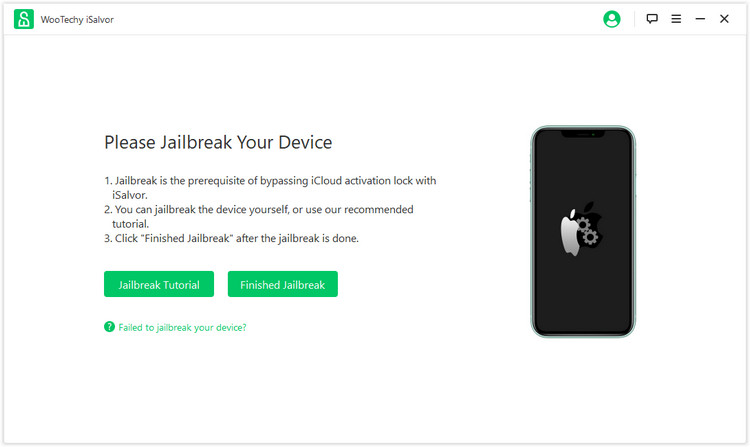 On the next screen, you will find all of your device's information. Check all of them to confirm that they are correct. Then, click the Start Bypass button.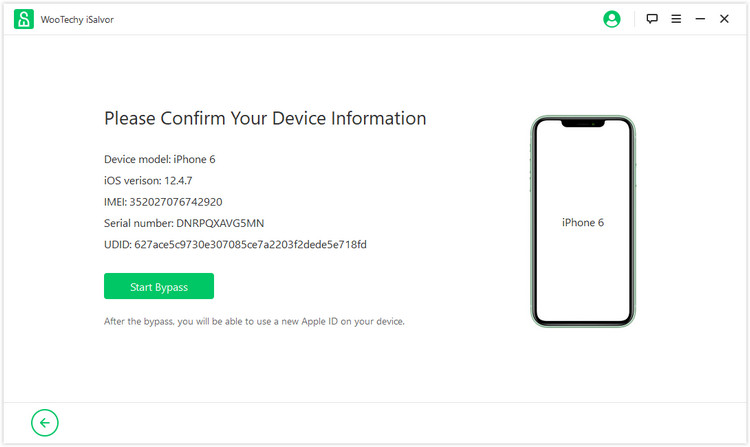 Wait for a few minutes until iSalvor bypasses the activation lock. When the process is over, you will see a success message. Now you can set up your iPhone without any Apple ID or password!
Conclusion
Even though getting stuck on the activation lock is rather challenging, there are ways to unlock your device. In this article, you have learned how to activate iPhone without Apple ID no matter you are the original owner or the second-hand device buyer. From all of them, WooTechy iSalvor is the most effective way to gain access to your iPhone thanks to its high success rare, user-friendly interface and great compatibility. Just download and give it a try!