Don't want your kids to play with the phone, how to change iPhone lock screen password? Forgot iPhone lock screen passcode, how to bypass iPhone lock screen? iPhone locked to owner, how to bypass iPhone passcode and unlock disabled iPhone? If you are facing these problems too, then check out all the answers here!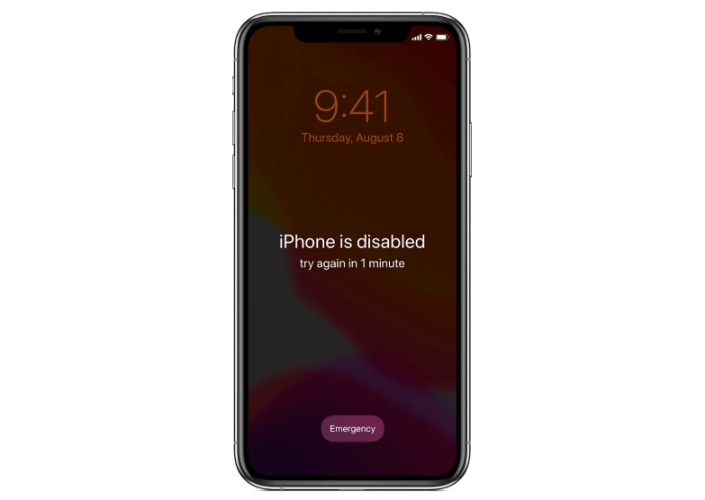 Part 1: How to Change iPhone Lock Screen Password?
As the new iPhones and iPads have relied on Face ID in recent years, we use our passcodes less and less often. And because we don't need to enter our passwords much anymore, the likelihood of us forgetting them has become higher and higher. That's probably why you're reading here.
So back to the topic, how to change the lock screen password on iPhone? Here are the steps to follow:
Step 1: Go to "Settings" > "Face ID & Passcode" or "Touch ID & Passcode". Enter your current lock screen password when prompted.
Step 2: Scroll down and tap on the "Change Passcode" option. Enter your current password again for security verification.
Step 3: Enter a new lock screen password. Confirm the new password by entering it again when prompted. Now your lock screen password will be changed.
Note
- Remember to choose a password that is not easily guessable and ensure you remember it to avoid being locked out of your device.
- Make sure to back up your iPhone regularly as an extra security precaution to avoid the risk of losing all the personal data on your phone when you need to reset your iPhone because of the forgotten passcode. Highly recommend using WooTechy iMaster to backup iPhone, which can backup all the data on iPhone/iPad for free and the steps are fast and simple! (Click here to check the iPhone backup tutorial)
Part 2: How to Bypass iPhone Lock Screen?
iPhone locked to owner, how to bypass iPhone passcode and unlock a disabled iPhone? Forgot iPhone lock screen passcode, how to bypass iPhone lock screen? Easy as pie! The quickest and simplest way to bypass iPhone passcode is to use this iPhone unlocking tool - WooTechy iSalvor!
As a professional iPhone unlocker, WooTechy iSalvor has 3 secure iPhone passcode unlock modes to unlock iPhone screen lock, iCloud activation lock, and iPhone SIM lock. When you forget iPhone lock screen password and need to bypass iPhone passcode, WooTechy iSalvor can help you unlock your iPhone easily. In just a few simple steps, you can quickly remove all kinds of Apple locks from your iPhone!
WooTechy iSalvor – The Best Tool to Unlock iPhone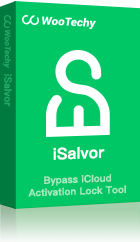 75,000,000+
Download
Bypass Apple Lock: Quickly remove iCloud activation lock, iPhone screen lock, iPhone SIM lock without Apple ID or password

Easy To Use: Simple steps to unlock iPhone in minutes, no expertise required, friendly to non-technical users

Good Compatibility: Works with almost all iOS versions. Supports most iPhone, iPad, iPod Touch devices

High Success Rate: With advanced iOS device unlocking technology, the success rate is almost the highest among similar products

After-Sales Guarantee: 30-day refund policy with instant refund if unsuccessful
How to Bypass iPhone passcode by WooTechy iSalvor?
Step 1: Download, install and launch WooTechy iSalvor. Choose Remove Screen Lock and Bypass Activation option.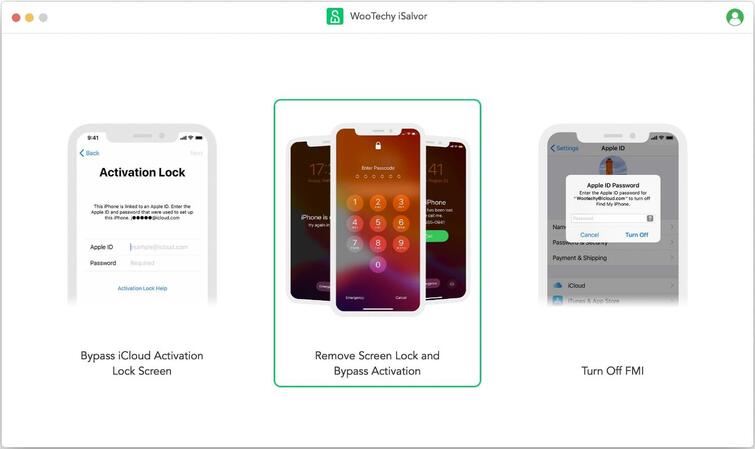 Step 2: Connect your locked iPhone to the computer with USB cable, follow the on-screen guidelines to put it into recovery mode. Select the FMI Status and click on Next to proceed.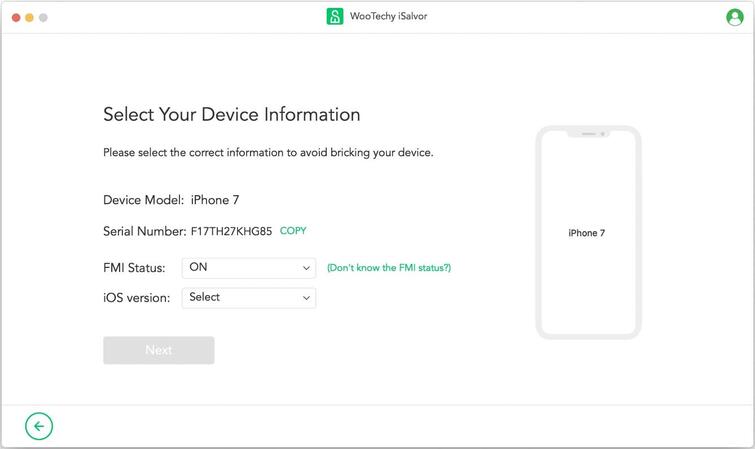 Step 3: Click on Start Jailbreak and then follow the on-screen instructions to jailbreak your device. Once your iPhone is jailbroken, the bypassing process will start.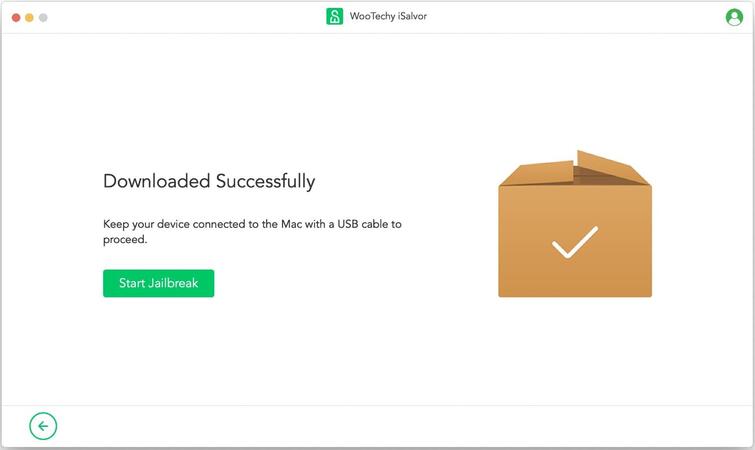 Step 4: When the bypassing process finishes, the screen lock will be removed. Click Done and now you will be able to access your iPhone!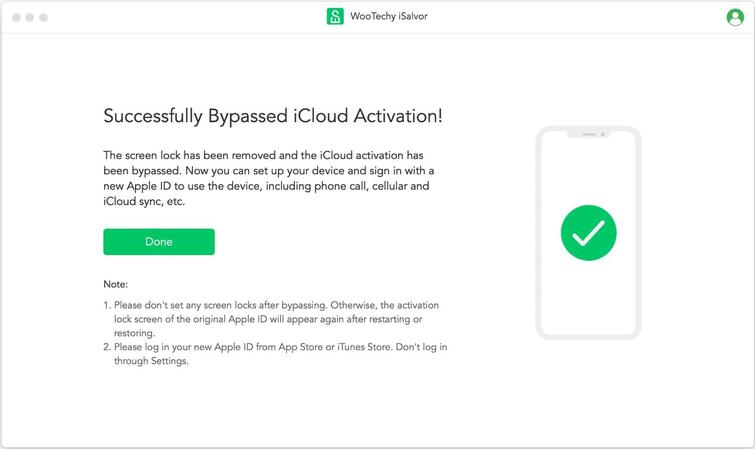 [Video Tutorial] How to Remove iPhone Lock Screen?
Part 3: [Latest] iOS 17 Let Users Reset iPhone Passcode Within 72 Hours
If you recently changed your iPhone lock screen passcode and forgot the new one soon after resetting it, then a new highlight feature in iOS 17 may be very helpful to you!
Specifically, it is now possible to reset an iPhone's new passcode with the previous passcode for up to 72 hours after the change is made!
If you enter an incorrect passcode, tapping "Forgot Passcode?" at the bottom of the screen will lead to another screen with a "Try Passcode Reset" option. Tapping this option will allow you to enter your iPhone's previous passcode and create a new one.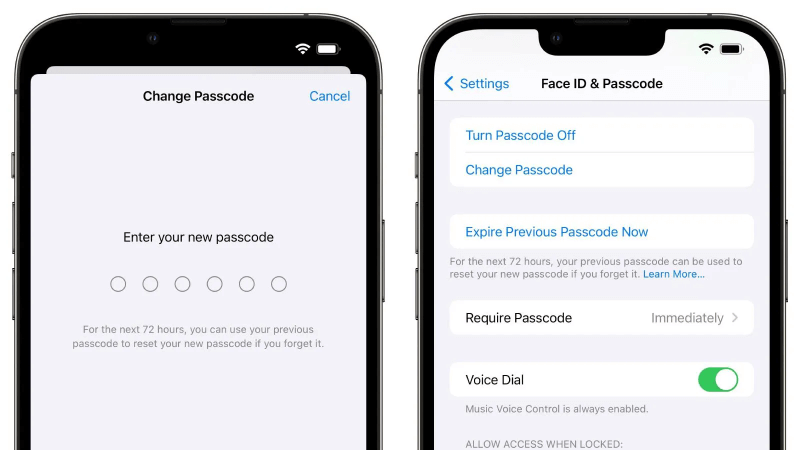 As a safeguard, an option in the Settings app lets you expire your previous passcode immediately so that it cannot be used to reset the new passcode.
iOS 17 will be released soon for the iPhone XS and newer. If you are someone who often forgets iPhone's new lock screen password, then this new password reset feature in iOS 17 will be a saviour for you!
Conclusion
Finally, by now you should have figured out how to change your iPhone lock screen passcode. If you forgot your new iPhone lock screen passcode, then with the new features of iOS 17, you can also solve the problem very well! Of course, it is still highly recommended for every iPhone user to download and use WooTechy iSalvor, a powerful and easy-to-use iPhone unlock tool that can help you bypass iPhone lock screen passcode safely and quickly! Try it out now!