Activation lock proves to be very efficient if your product gets stolen or is lost. Once you turn on Find my (device), the activation lock is activated which limits the access of your device and asks the user to enter the Apple ID and password to continue using the device after it gets reset.
While this feature is very useful and can save you from potential loss, the activation lock mechanism can also be troublesome. If you forget your Apple ID, or if you buy a used device from someone else, the activation lock can lock you out of your own device, making it useless for you. If that's what's happening to you, today's article will definitely do you some favor as we introduce some of the best ways to remove iCloud activation lock easily, both free and paid.
3 Free Solutions to Remove iCloud Activation Lock
In case you are wondering, there are indeed some free ways to remove the iCloud activation lock. But there are also some restrictions for those solutions as well. Now let's have a look at some of the free ways to remove iCloud activation lock.
1. DNS Bypass - One of The Most Popular Free Solutions for Activation Lock
DNS bypass is an approach that allows you to use some of the functions without confirming the Apple ID and password. As one of the most popular free solutions for activation lock removal, this method does not literally "remove" the iCloud activation lock, only gives you the access to some basic functions while you are locked out. So you are still locked out of the device, but when you apply this method, you can send SMS, email, and browse through the internet, only they won't be as normal.
But at the very least, this trick is free, so it wouldn't hurt to try, right? Now here are the steps to remove iCloud activation lock with DNS Bypass.
Step 1:Press the home button and select "Start over" if you are already on the activation lock screen.
Step 2: Now select your language and region.
Step 3: Now this will take you to the "Choose your network" screen. Press the small 'i' next to the wifi network you want to sign in.
Step 4:Now enter the server number by pressing the DNS option. The server numbers vary by location. Each continent has another server number. They are listed below:
USA: 104.154.51.7

South America: 35.199.88.219

Europe: 104.155.28.90

Asia: 104.155.220.58

Australia and Oceania: 35.189.47.23

Other continents: 78.100.17.60
Step 5: After entering the server number go ahead and put the password of your wifi. When you reach the activating page, tap "Activation Help". This will redirect you to the temporary options available such as SMS, email, etc.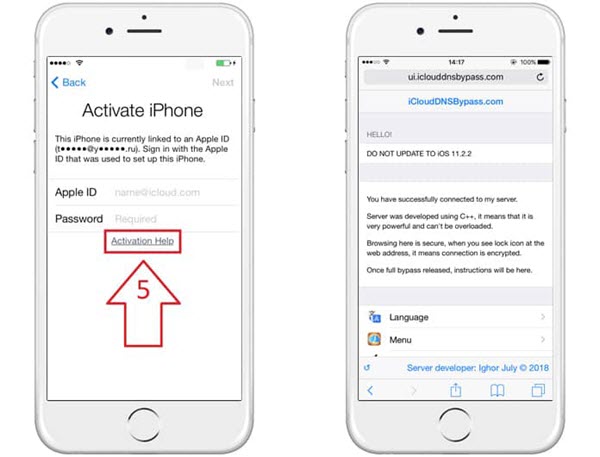 Because of the instability of the third-party DNS server, this free method does not always work. Also, you can only have the access to a very limited number of functions. So if you are looking for a way to remove iCloud activation lock and still keep most functions of you iPhone, keep looking for other free solutions or turn to a
paid solution
.
2. Recover your iCloud account - Free Solution for Your Own Device
I know, it doesn't really look like a solution. But with Apple keeps Reenforcing its security measures, it's getting more and more confusing to recover an iCloud account. So if not remembering your iCloud account or password is the reason why you can't get into your iPhone, then follow the guide below to recover your iCloud accountcoud be the best way for you to remove the iCloud activation lock for free.
Step 1: Open Apple ID's official webpage and click on "Forgot ID or password".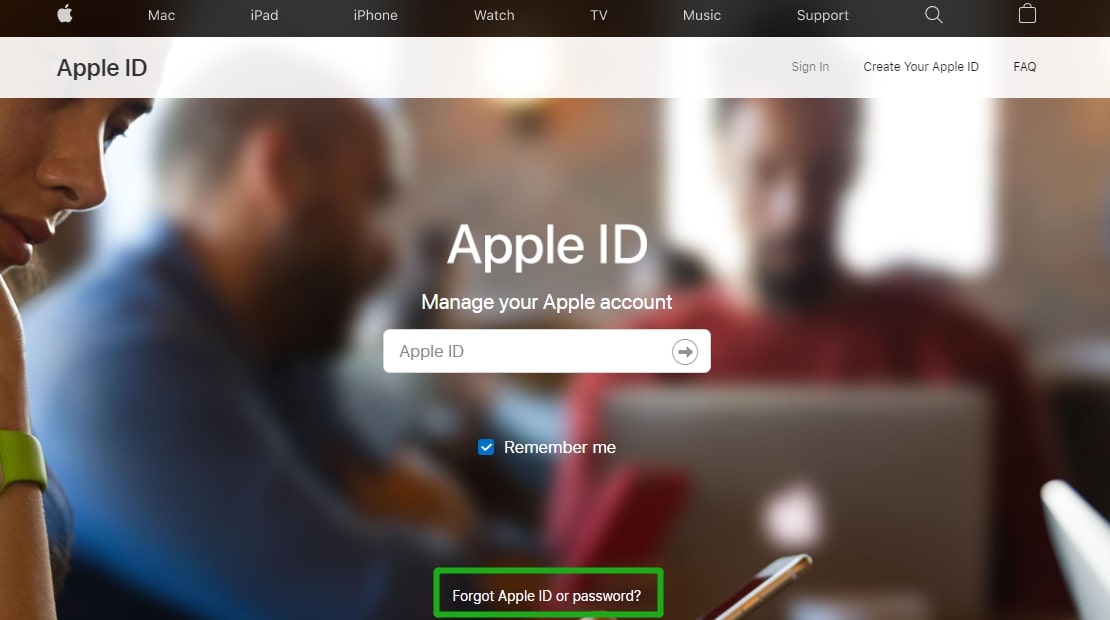 Step 2: The following window will open up. Follow the instruction to get back your password. If you don't even remember your id you can click on "look it up".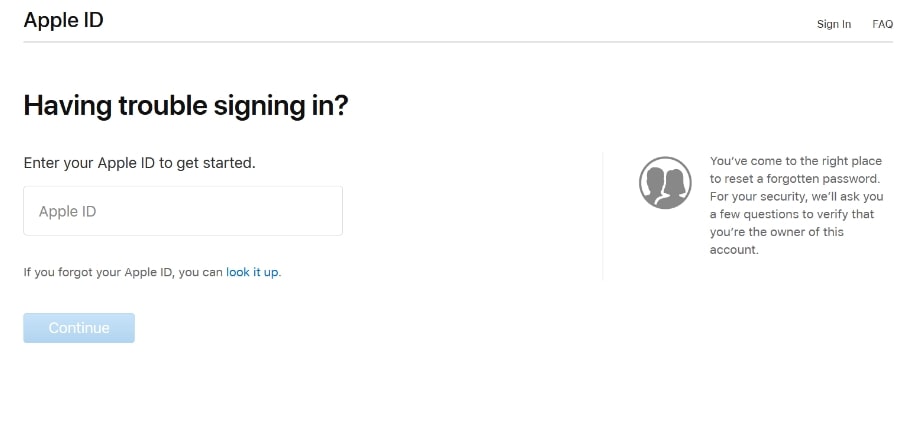 Step 3: If your account has with two-step verification, finish the verify process to get back the account.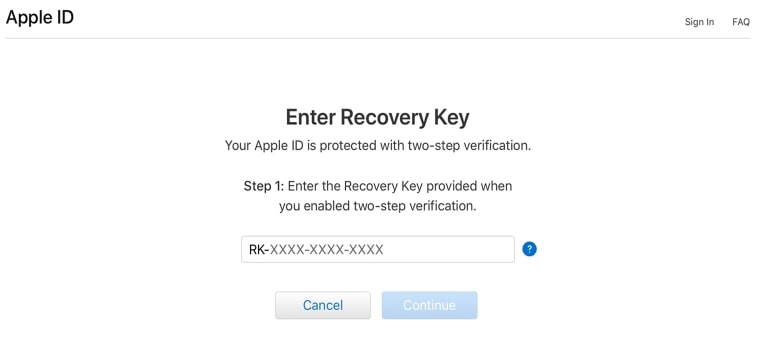 This solution is only available when your device is locked by your own Apple ID. If you purchased a used iPhone with someone else's Apple ID logged in, you need to contact the original owner to remove the iCloud activation lock as the next solution suggests.
3. Ask for the Original Owner's Help - Free Solution for A Used Device
If you purchased a device which is already locked, then you certainly can't get back the password of the original account on your device. So if you want to remove the iCloud activaton lock on the device and you want to do it for free, the most reliable way to do that is to seek for the original owner/seller's help. The owner can remove his account by logging into his or her Apple ID from any other system so you will be set free from his or her Apple ID. Now the seller will have to do the following to remove his account from your device:
Step 1: Sign in with the Apple ID at iCloud.com.
Step 2: Select "All Devices".
Step 3: Find the relevant device.
Step 4: Select "Remove from Account".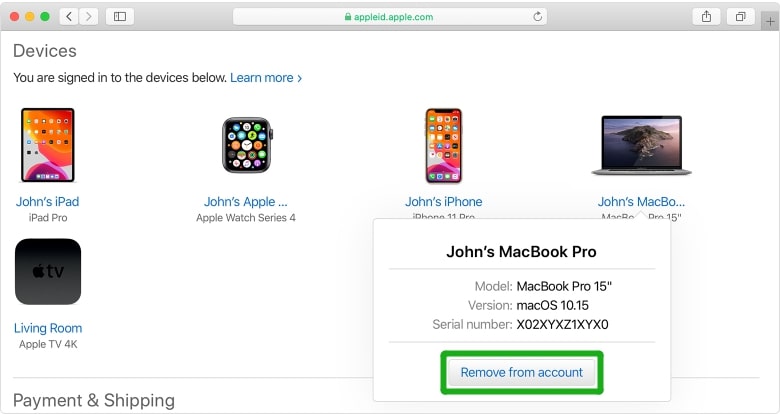 Once the seller completes these steps, your device will be reactivated for normal use.
1 Paid Solution to Remove iCloud Activation Lock (iOS 15 Supported)
So as you can see, the limitations of these free activation lock removing solutions are quite obvious. If you are lucky enough to meet requirements, then removing the iCloud activation lock shouldn't be a hard thing to do for you. However, if for some reason you cannot apply these solutions, then your best shot could be using a paid solution to remove the icloud activation lock once and for all.
Although they are paid solutions, most of the activation lock removal tools provide a free trial so you'd know whether they work on your device or not. One of the most reliable paid activation lock removal tool is WooTechy iSalvor.
Features of Wootechy iSalvor
Supports all iPhone devices from 5S to the latest iPhone X and iOS versions from iOS 12.3 to iOS 15.

Bypass activation lock jailbreak without Apple ID.

Includes one-click jailbreaking function and enable you to freely customize your iPhone

Disconnect the device to previous Apple ID completely
iSalvor is an simple software by which you can bypass the iCloud activation lock without the apple id and password of the original owner. These are the few steps to follow to bypass the lock effectively:
Step 1: Simply download and run WooTechy iSalvor on your PC or Mac from the website. After launching the program, press "Start" and connect your apple device.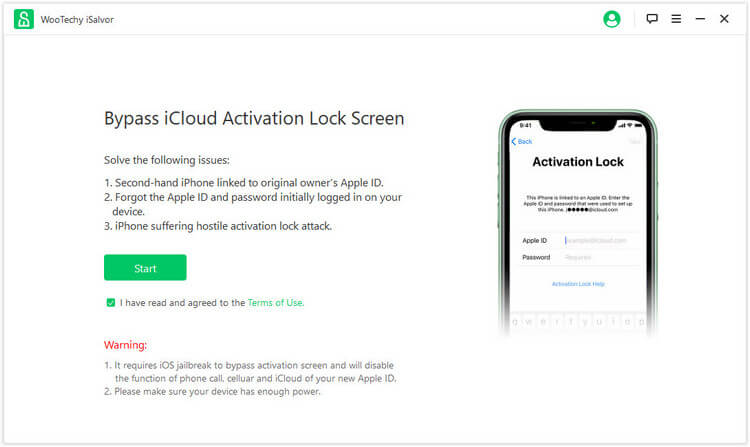 Step 2: Then the application will guide you through the jailbreaking process. Follow the on-screen instruction and the jailbreaking process should be finished within minutes.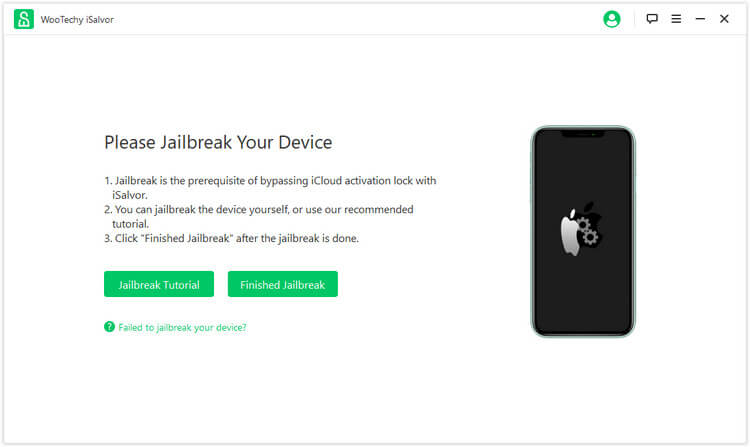 Step 3: When the jailbreak is finished, Click the "Start Bypass" button to start removing iCloud activation lock on your device.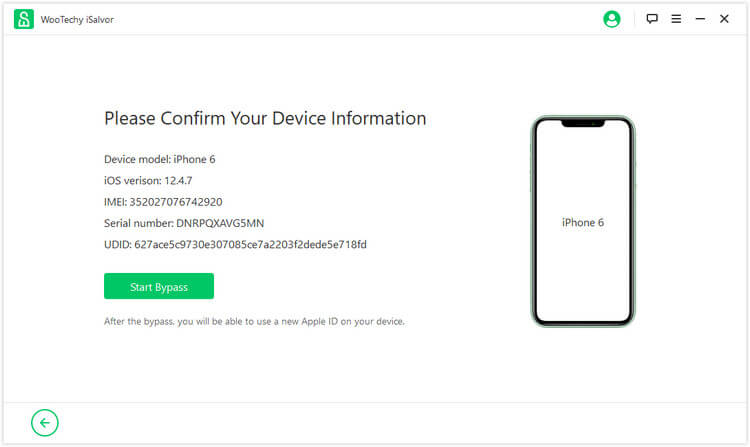 Step 4: Then the software will identify your device and start bypassing the activation lock. If all goes well, the bypass will be successful, and the device will again be ready to use. The following screen will appear notifying you about the successful bypass along with a few tips to avoid encountering the same problem in the future.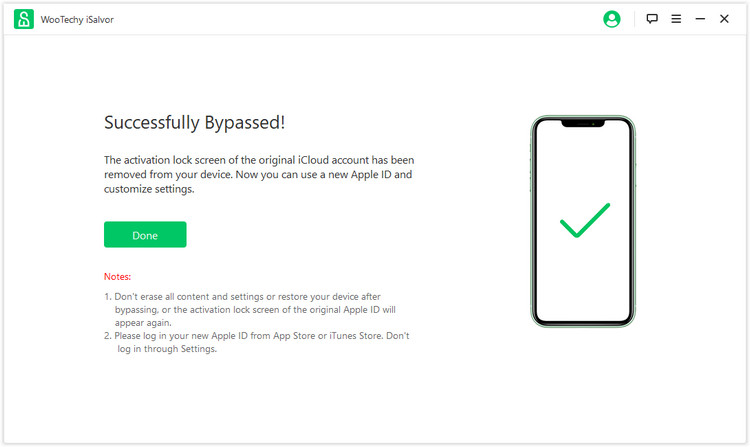 This is one of the easiest and quickest way to bypass the lock if the free ways don't work. You will just need a system in working condition with an active internet connection and you can fix your phone at home in 5 simple steps.
Avoid Getting Locked Out By iCloud Activation Lock Again
Now that you know how to bypass activation lock, let's talk about how to avoid being locked out by the iCloud activation lock again.
First of all, the activation lock only appears when you hard reset your device without signing out your Apple ID. So always sign out your Apple ID before resetting your device. If you find yourself not remembering the Apple ID, get it back as soon as possible with Apple's official help.
Second, Whenever you purchase a used Apple product, make sure to request the original owner to remove the apple ID and password. Make sure he erases all contents and settings, and this should take you to "Set up your iPhone" screen. If you ignore to do so, your phone can be locked with no way to recover it. Moreover, your data can't be backed up from where you can access it if someone else's account is logged in. This can also ensure that the product was bought and not stolen to discourage such acts in the future.
Conclusion
Today we introduced 3 free ways for you to remove iCloud activation lock. Although you may find some other ways that claim to be "free", most of them are just waste of time. Even the free solutions introduced in this article cannot guarantee to work everytime. So if you want to remove iCloud activation lock fast, a paid solution might be your best shot. And WooTechy iSalvor outmatches all its other counterparts with its great ease of use and aolid quality. Try WooTechy iSalvor and your device will be freed from iCloud activation lock in no time.