If you have very sensitive information on your Mac that your worried it will get out and feel that the regular login password isn't enough. Then you should consider enabling a firmware password. Firmware password is also known as EFI. This is an advanced level of security that everyone should have no matter what they have in their Mac.
However, if you forget your EFI password then it may be a problem. So, stick around and find out how to unlock your Mac EFI unlock for free.
What is EFI?
It's important to know that an EFI password and a MacOS password are two different things entirely.
EFI stands for Extensible Firmware Interface, as mentioned, this is an extra level of security that you can add onto your computer only if your Mac comes with a T2 chip.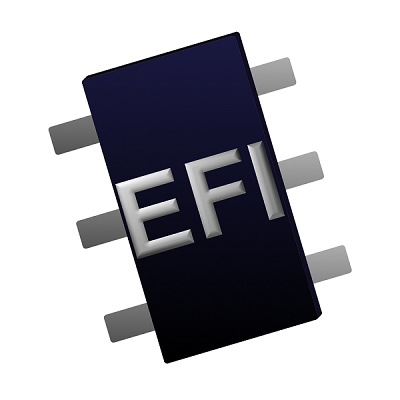 The purpose of this EFI password is if it's enabled, then the computer will stay protected, and the Mac will keep asking you to enter this EFI password every time you start up the Mac. If you don't input the password, then you won't be able to choose a startup from a storage device as well as not being able to get macOS Recovery or add any modifications.
Other features that EFI passwords protect and won't be able to access if you forget your password or don't input it include:
- macOS upgrade
- macOS reinstallation
- Hard disc erasing
- Mac computer restoring via Time Machine
However, this extra level of security is great, but the problem comes in if you forget the EFI password. Here you will need to try to find ways on how to have your Mac EFI unlock free or figure out to how do I bypass the Mac EFI password?
Possible Ways to Unlock EFI on Mac for Free
If you've forgotten your EFI password, don't worry. Here you will find some ways on how to unlock it for free.
1. Reset or Disable the Password with Firmware Password Utility

This method is one of the easiest and simplest ways of having your Mac EFI unlock for free.
What you will need to do is grab your Mac and follow these steps:
Step 1. Restart your Mac and put it into recovery mode holding down the Command + R keys.
Step 2. Once you press the keys you will see the Utilities menu bar.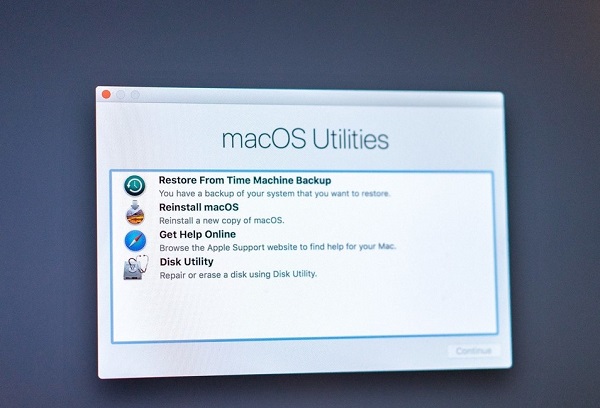 Step 3. Then you will go to the top of the menu bar and click "Firmware Password Utility".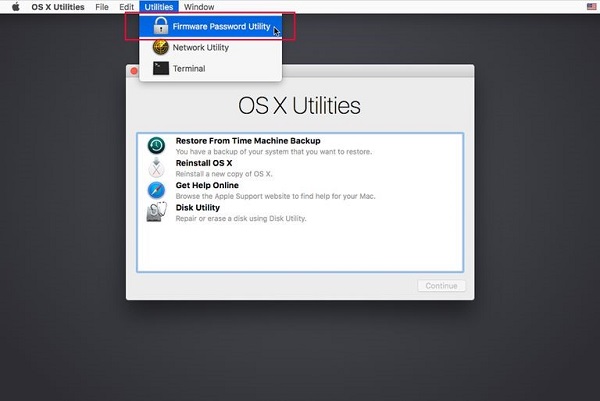 Step 4. Once clicked, you will see a new window appear. Click "Turn off Firmware Password".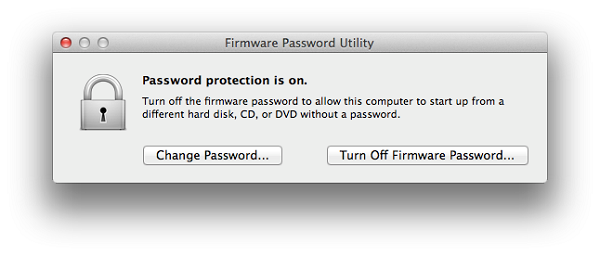 Normally to even access the Firmware password utility, you will still need to input the password. However, there have been times that the Mac does not ask for the password. So you might be lucky and be able to turn it off easily.
If it does ask you for a password, make sure that you don't have your caps key or num lock on if it doesn't need to be on.
Sometimes you missed that the cap key was on the whole time and that's why you aren't able to log in.
---
2. Unlock EFI on Mac by Hardware Hack

Using a Hardware Hack is on the more advanced side, only because you will be needing tools such as a screwdriver and you will also need to take apart your Mac to get to the inside.
If you are ready to operate on your Mac, then what you'll be doing is essentially removing the RAM then reinstalling it. This will normally reset your EFI Firmware password.
To do so follow these steps:
Step 1. Turn off your Mac.
Step 2. With a screwdriver unscrew the back of your Mac.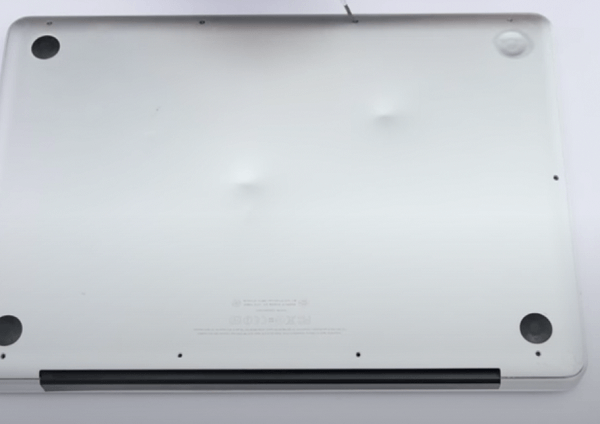 Step 3. Remove or disconnect the battery.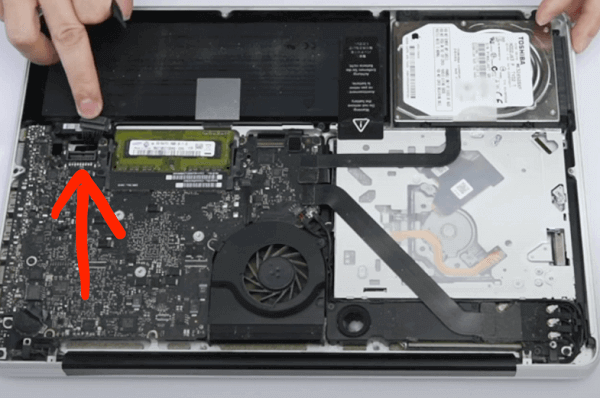 Step 4. Remove the screws on the L-Bracket and remove it.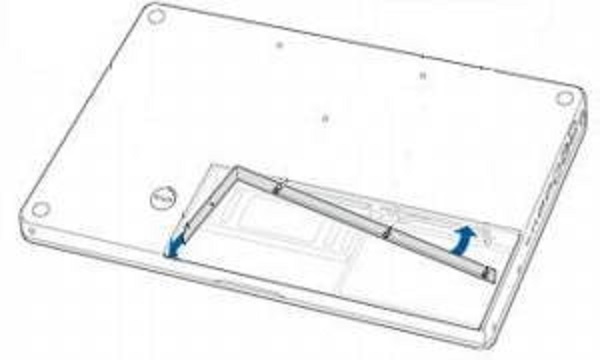 Step 5. Then slide one of the levers to the left. This will release the RAM so you can remove it.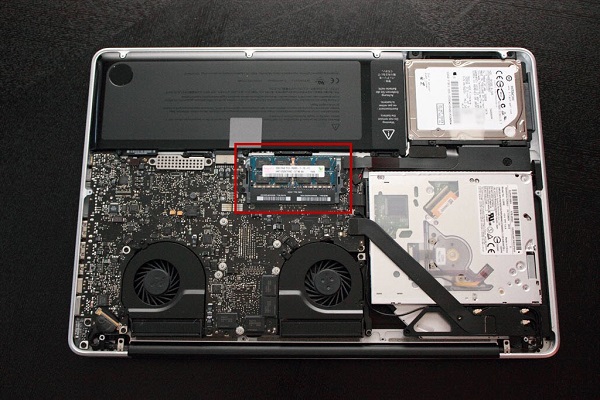 Step 6. You will not remove the RAM by wiggling it gently
Step 7. Put the RAM to the side and do not touch any gold bars that you see.
Step 8. Put back the L-Bracket and battery.
Step 9. Boot up the computer by holding COMMAND+OPTION+P+R
Step 10. Once you see the login screen release the keys and shut the computer down again.
Step 11. Now you will repeat and remove the battery and L-Bracket and replace the RAM.
Step 12. Then insert the battery and L-Bracket again and when you boot it up you should bypass the firmware password.
Fail to Unlock Mac EFI by Possible Ways? Last Resort.
If you exhausted all options, then it might be time to go to the Apple store and have them take a crack at it. However, be aware that Apple cannot unlock all Mac EFI's.
Apple works with the most recent Macs including:
· MacBook Air (Late 2010 and later)
· MacBook Pro (Early 2011 and later)
· MacBook Pro with Retina display (all models)
· iMac (Mid 2011 and later)
· Mac mini (Mid 2011 and later)
· Mac Pro (Late 2013)
They might work with other models as well, so to determine if they can work on your Mac, schedule an appointment and talk with a Genius.
You may also call Apple Support to see if they can help you schedule an appointment due to the Covid-19 guidelines.
Upon arrival at the Apple store, you may need to provide proof of ownership of the Mac. So, bring the receipt just in case.
Conclusion
Whether you just found your old Mac laptop or accidentally input an EFI password because you wanted an extra level of security. By following these suggestions listed above, you won't have to panic or worry that you won't enter your Mac again just because you forgot your password.