A common problem faced by many Apple users is a loss of access to their phones due to an activation lock. Apple devices are known for the enhanced measures of security to keep data safer. While this is highly commendable, it can pose problems for the users when they forget the iCloud passcode or purchase a phone whose previous owner forgot to log out of the iCloud account.
There are indeed several means to help solve this issue, but the most feasible method is through the use of third-party unlocking software. However, not every software works effectively as their manufacturers claim. In this piece, we'll give an unbiased review of one of these tools called iFinder 2022, the latest version. Meanwhile, a better alternative to it will also be introduced. Keep reading.
Full Review of iFinder [2022]
What Is iFinder
iFinder is third-party software that is claimed to have the ability to bypass the activation lock on iOS devices. This tool has recently gained popularity amongst iPhone users for getting past the screen lock and has been said to be affordable. So if you have been accidentally locked out of the iCloud activation screen due to a forgotten password or because you have purchased a second-hand device, iFinder tool might be of help.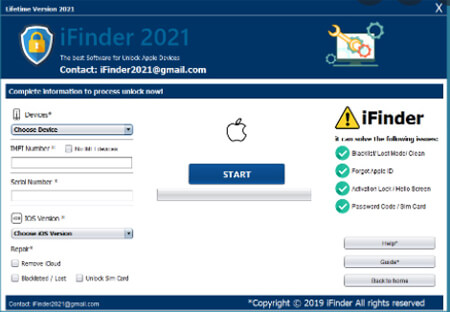 Is iFinder Safe
It is hard to say. The owners of the iFinder have mentioned that the software is generally safe to use. While this is true to some extent, a few users have complained about breaches in data and malware. To be on the safe side, you should take some precautions and some extra security measures against malware and viruses.
Does iFinder Really Work
Well, based on our research and reports that have been received from users, the iFinder does help to bypass the activation lock on some iOS devices, but this is not guaranteed for all iOS users as there have been complaints that the software is not compatible with quite a number of iOS versions and recent iPhone models. While the developer claims that regular updates are being made to correct this flaw.
How to Use iFinder
The use of iFinder comprises several steps which might be tiring for some users. To bypass the iCloud activation lock using iFinder, here are the steps to follow.
Download, launch and install the software. You would be required to pay for this and would be provided log-in credentials upon payment.
With an original lightning cable, connect your iPhone to your PC and log into iFinder with the details provided upon payment.
On the main interface of iFinder, select iCloud Unlock from the options you are provide
On the next screen, you would be required to provide information about your device. This includes the device model, iOS version, IMEI number, and Serial number.
Beneath the Repair tab, tick Remove iCloud box amongst other options. Before you proceed with the bypass, confirm that your device is securely connected to your PC during the whole process.
Click the Start button to begin the bypass process. A progress bar will be displayed to show you the completion of the process. Once done, you can reboot your device and set up your device as a new one.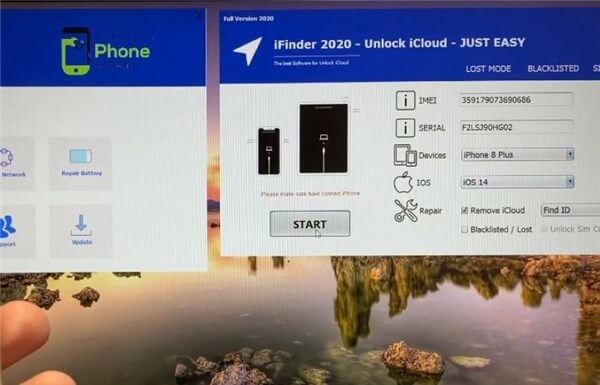 Why or Why Not Choose iFinder
Whether to use iFinder or not is subject to comparing the pros and cons of this tool and deciding which takes higher consideration. Here are some pros and cons of the iFinder.
Pros
Able to bypass the iCloud activation lock and screen lock on certain devices.

It is an affordable tool to use, though the hidden price for the potential risks is high.
Cons
Highly cumbersome to use, requiring several complicated steps.

Not compatible with a wide range of iOS versions and iPhone models.

The official version of this software is hard to find and the cracked version is rampant online.

The success rate is relatively lower compared to other unlocking tools.

Data and device safety are not completely guaranteed.
The Best Alternativa to iFinder - WooTechy iSalvor
If you thought iFinder can not meet your need, then you can take a look at its best alternative, WooTechy iSalvor. It is a professional unlocking tool that wins reputation around the world. With it, you can easily unlock the iCloud activation lock and turn off the FMI in a few simple steps. Below are some of its prominent features.
Promise a high success rate and no risk of virus and malware.

Easily and quickly bypass iCloud activation lock and screen lock.

Compatible with a wide range of iPhone models and iOS versions.

Super user-friendly interface. Require no tech knowledge.

Considerate customer service is available for every user.
Here is how to use WooTechy iSalvor for iCloud activation lock bypass:
Download and launch the software, then choose Bypass iCloud Activation Screen.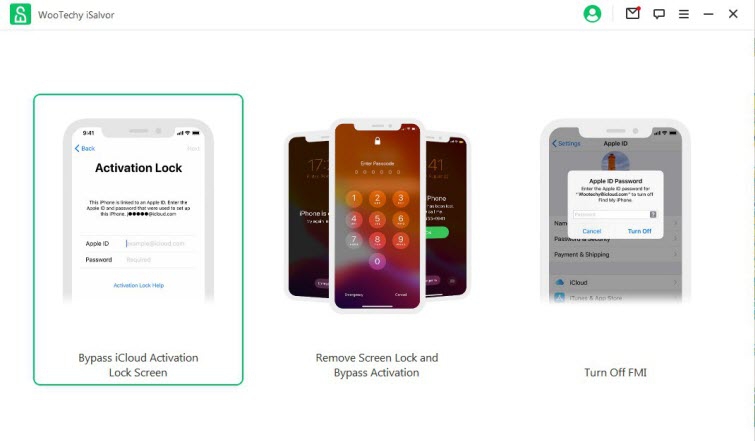 Connect your device with the PC using a suitable lightning cable.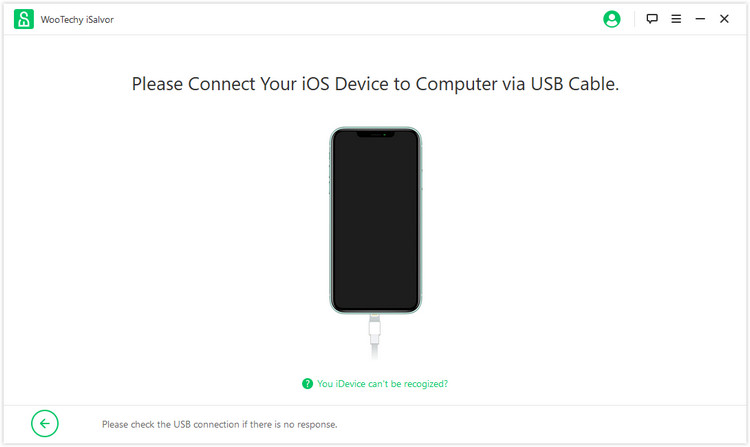 You need to jailbreak the device for iCloud bypassing. Follow the on-screen instructions to finish this process.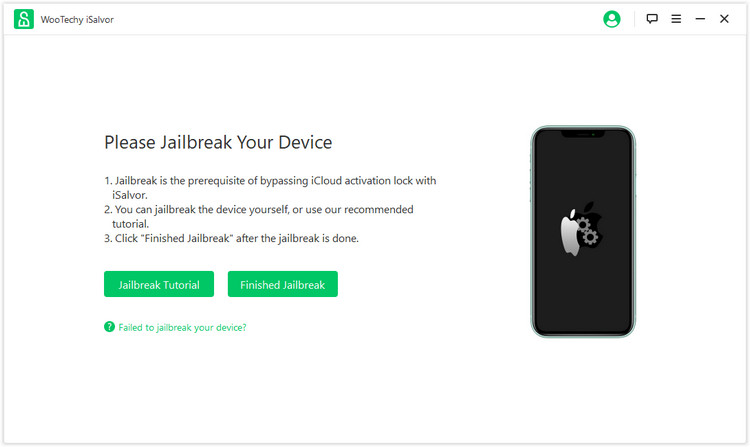 After finishing jailbreak, check the device details displayed on the screen and click on Start Bypass to proceed.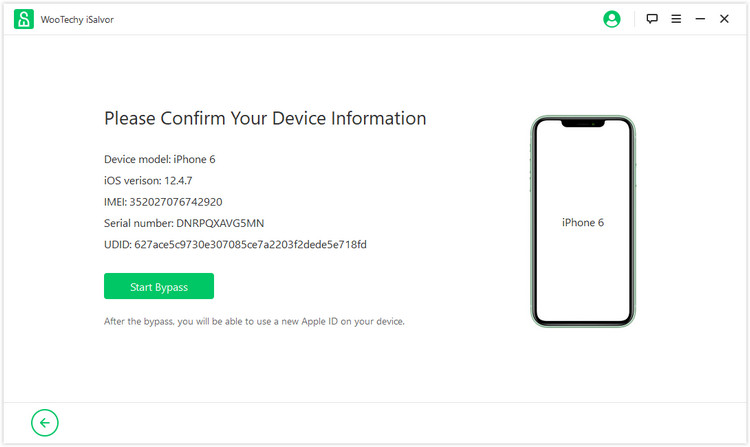 After a few minutes, you can have a device without any activation lock.
Conclusion
As much as the iFinder tool is very popular and affordable, it cannot be regarded as the ideal iCloud bypassing tool. There are some reasons that make it so: the limited compatibility, the less-than-optimum data safety, and the difficult-to-use nature of the software and so on. If you are not satisfied with the software, there is a great alternative that can be employed. That is the WooTechy iSalvor.
WooTechy iSalvor is a more reliable iCloud unlocking tool with a high success rate. In addition to its being easy to use, WooTechy iSalvor guarantees data safety and safeguards your device from malware infiltration, while also being affordable and efficient.