If you are thinking about purchasing a used Apple device, you need to be prepared for every unexpected event. There are many people who have purchased an iPhone online only to find that it has an activation lock. In this case, you can't use your new device, unless you have a reliable tool that can bypass the iCloud activation.
In this case, WooTechy iSalvor is an application that promises to unlock your device and let you enjoy it in your day-to-day life. In this article, you will find a thorough WooTechy iSalvor review to find out whether this is the tool that will satisfy your needs.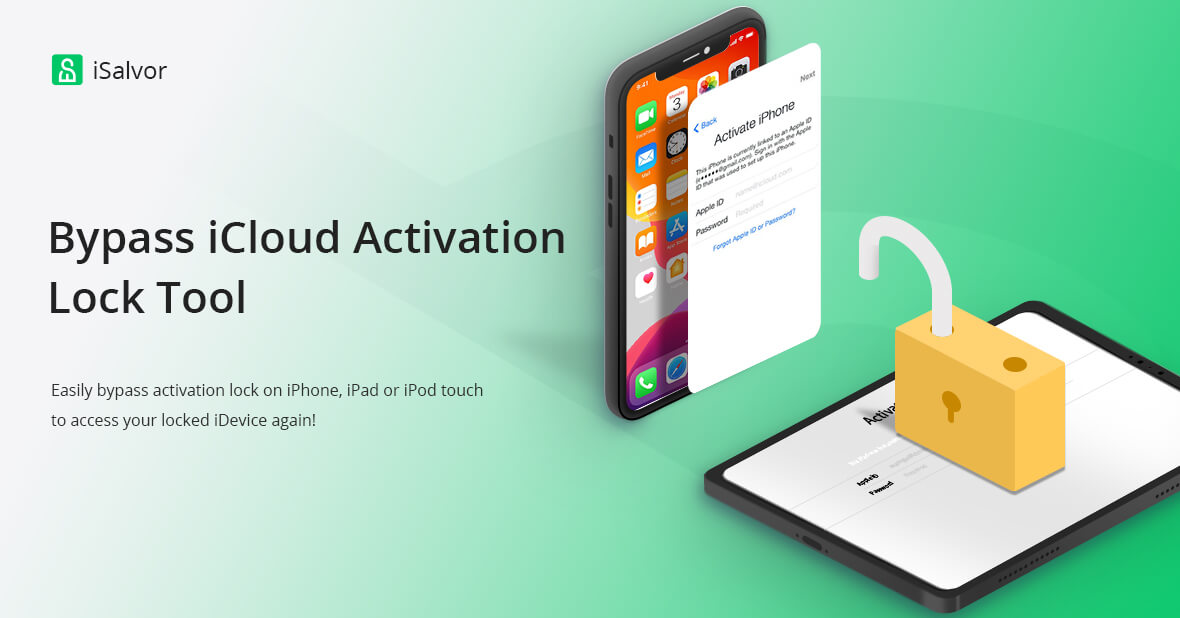 Full Review of WooTechy iSalvor
1. What Is WooTechy iSalvor
WooTechy iSalvor is the best iCloud activation bypass tool in the market, developed by a professional team that digs into iDevice unlocking for many years. It works perfectly on iPhone, iPad, or iPod touch, bringing you an easy solution to this issue, especially when purchasing used devices. With this application, you can complete these actions:
Bypass iCloud Activation Lock Screen.

Remove Screen Lock and Bypass Activation.

Turn Off Find My [device] without password.
All of these tasks are completed within a few minutes by following some simple steps that don't require much technical knowledge. With this software, you can remove the previous Apple ID entirely, thus eliminating the risk of being blocked or tracked by the previous owner.
2. Is WooTechy iSalvor Legit
The services offered in the WooTechy iSalvor are completely legit and the results are always positive. To explain this, you need to know that the bypassing process will not remove the original Apple ID from the Apple servers. iSalvor just help remove a certain Apple ID from the device instead of deleting it. That's why Apple won't take any measures to it. In a word, you can use WooTechy iSalvor without worrying about its legality.
3. Is WooTechy iSalvor Free
WooTechy iSalvor is not a free tool but does provides a free trial version. Keep reading and you will understand why this tool cannot be free. It takes time and money to research and develop a tool, especially the one containing much complex technology. Moreover, the Support Team is always available whenever you have questions. Taking the high-quality services and the high success rate provided by this tool into consideration, iSalvor is worth your money. Besides, it is important to note that this application is significantly cheaper, compared to other tools that promise to complete the same task.
At the moment, there are three available plans:
1-month plan: $39.95/month. The plan features auto-renewal and you can cancel it anytime. You can use it on 1 iOS device.

1-year plan: $49.95/year. The plan features auto-renewal and you can cancel it anytime. You can use it on 1 iOS device.

Lifetime plan: $69.95 for 1 iOS device. The plan features auto-renewal and you can cancel it anytime. You can choose to purchase a license for multiple or even unlimited iOS devices.
4. Pros and Cons of WooTechy iSalvor
Now that we have taken a look at WooTechy iSalvor's main features, it is time to discover its pros and cons so that you can compare and make the final decision.
Pros
Easy to remove different screen locks without getting stuck in activation lock and turn off Find My [device] without password in seconds.

Extremely user-friendly interface that requires no technical knowledge.

It is affordable compared to other unlocking tools.

Great compatibility with almost all iDevices and operating systems.

24/7 caring customer service for you.
Cons
Require the jailbreaking of your device to bypass iCloud activation.

Require a paid version for using core functionalities.
Steps to Bypass iCloud Activation Using WooTechy iSalvor
As we have seen in the WooTechy iSalvor review, the application has 3 different features. However, the most significant one is the ability to bypass iCloud activation. For this reason, we will give you a step-by-step guide on how to complete it. The process for bypassing iCloud activation using WooTechy iSalvor is the following:
Step 1: Download and launch WooTechy iSalvor. Get WooTechy iSalvor on your Mac or Windows computer. Once you have installed it, launch the app and select Bypass iCloud Activation Lock Screen to go to the next step.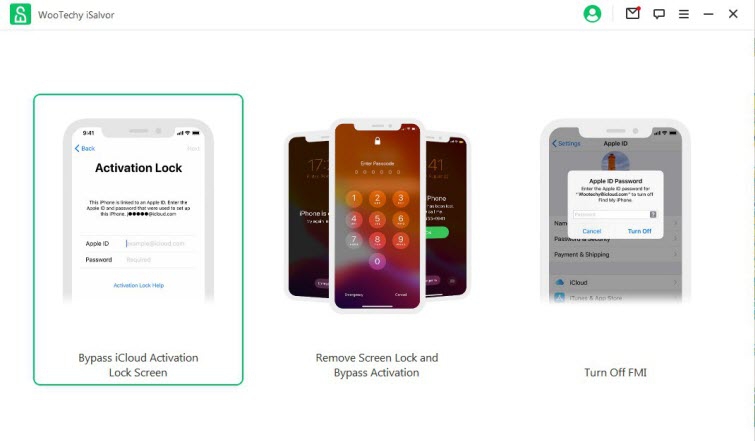 Step 2: Plug in your Apple device. Use a lightning cable to connect your device to the computer. If you cannot establish a connection, click the Your iDevice can't be recognized option to search for a solution.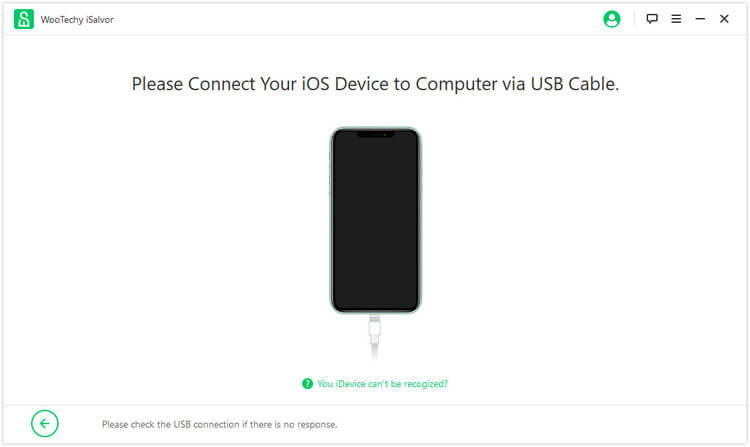 As we have mentioned above, to bypass the iCloud activation lock using WooTechy iSalvor, you need to jailbreak your device. Depending on the operating system of your computer, you need to follow a slightly different process.
Step 3: Start Jailbreaking
Jailbreak solution for a macOS computer:
Once you have connected your device, iSalvor will automatically detect and download the most suitable jailbreak package for your iDevice. Wait for the downloading process to be completed and click the Start Jailbreak button.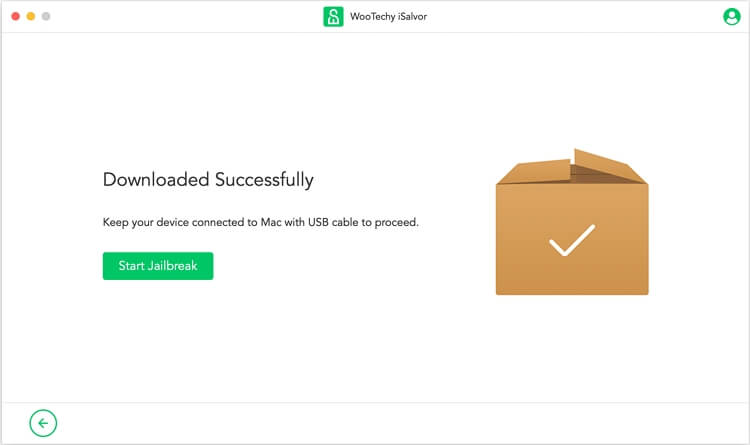 Then, you see detailed onscreen instructions, explaining how to put your device into DFU mode. Wait for a few minutes for the jailbreak process to be completed. Once it's done, you can click the Next button to continue.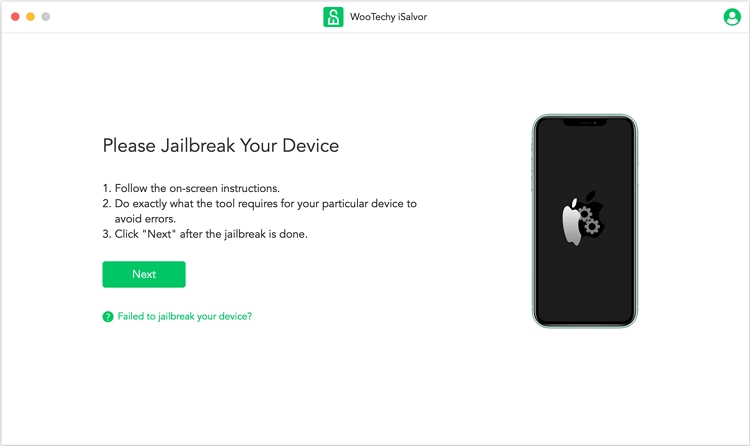 Jailbreak solution for a Windows computer:
Unfortunately, there is no jailbreak tool for this operating system. However, you can click the Jailbreak Tutorial button to see detailed instructions on how to do it. When you have successfully jailbroken your device, you can click the Finished Jailbreak button to move to the next step.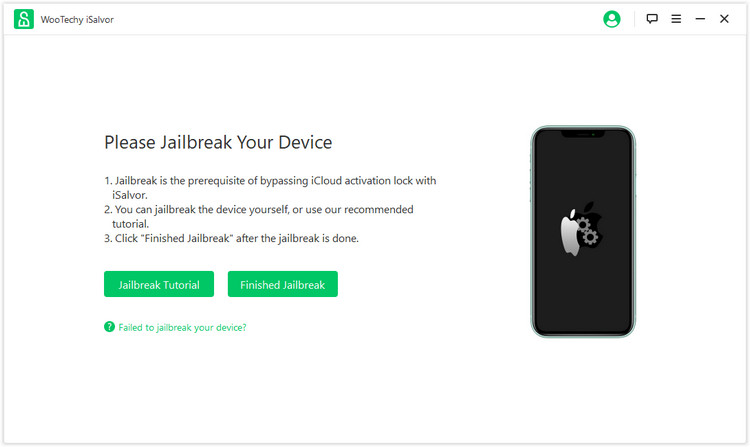 Step 4: Bypass Activation Lock Screen. In the following step, you will be redirected to a new screen with all your device's information. Remember to note your iOS device's model, iOS version, IMEI, serial number, and UDID to keep them for future reference. Once you are ready, click the Start Bypass button.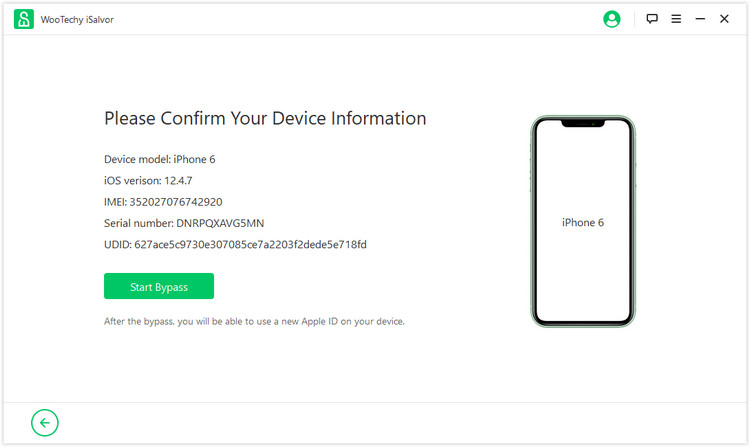 Then, WooTechy iSalvor will begin the process of bypassing the Apple activation lock screen. The whole bypass process is very quick and it will be over within a few minutes. Once completed, you will see a completion message on your computer.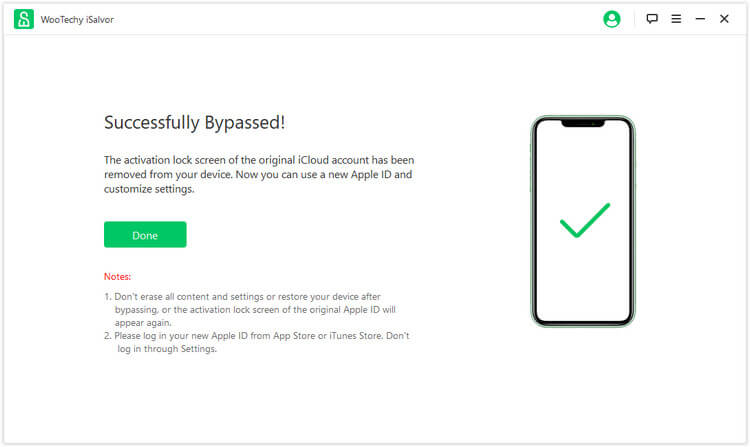 Conclusion
This WooTechy iSalvor review has explained some frequently asked questions and how this application can bypass iCloud activation lock with a few simple steps. Just get it on your computer to unlock your iOS device and prevent the previous owner from accessing your location or blocking you!