A few weeks ago, a friend sent me a request to review some of the iCloud lock removal tools she found online, and here is her inquiry:
User Problem
I misplaced my phone at the beach after the party, and Jones gave me his deceased Aunt's old iPhone X-Max. I later realized at the point of booting the device that its iCloud Activation locked. He has tried his best to get the iCloud user ID and password but with no success. I'm trying to unlock the device too, so I found 3unlocker software online. I would like to know more about this software because I Trust your judgment. - Betty
This is a comprehensive review of a supposed iCloud lock removal tool called 3Unlocker. Hence, we will be discussing everything about 3Unlocker download – features, functions, pros, and cons. We will also be giving a verdict on the software to guide users of iCloud lock removal software in making the right choice.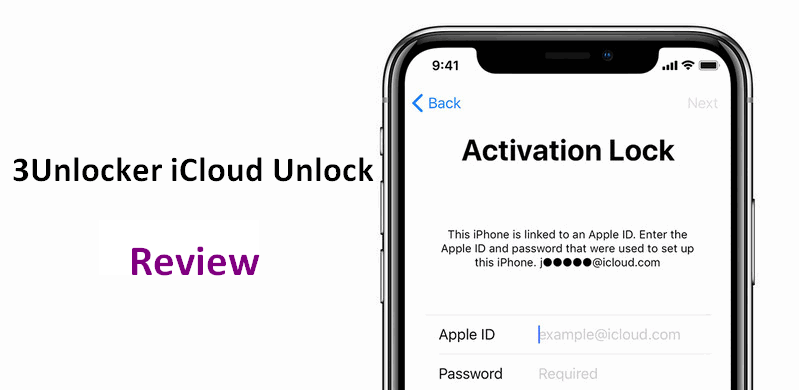 1. What is iCloud Activation Lock?
Activation Lock is a feature of iCloud's "Find My" on every iOS device that's supported by apple. It's a feature that works on supported iOS devices to prevent anyone from activating a device after a factory reset when the device is stolen or lost. Activation Lock turns on automatically when you turn on "Find My" on your supported Apple device, and it makes it possible to keep everything in the iDevice safe and secured.
However, Activation lock can also prevent you from using your iPhone if you ever forget the Apple ID used to set up the phone. Hence, if you're facing such a situation, then the following parts of this write-up will be of great benefit to you.
2. Comprehensive Review of 3Unlocker
3Unlocker software is a basic iCloud Activation Lock removal tool that can be used to remove iCloud locks from iPhones, iPods, iPads, and Apple watches (basically all iOS devices supported by Apple). It is easy and simple to use – you run the program, connect your device, and follow the instructions displayed on the screen of your device to complete the process.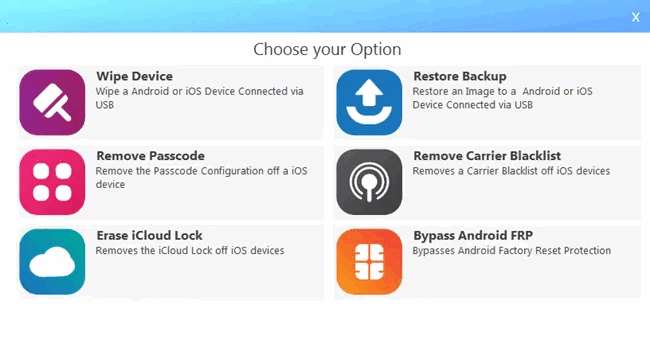 Nevertheless, 3Unlocker is a lightweight software that doesn't use an intricate algorithm for removing the complex iCloud lock. Hence, it still stands a chance of being able to remove the lock on some iOS devices but with a very slim success rate.
2.1 Features of 3Unlocker
Here are some claimed features of 3Unlocker:
Simple to run and the unlock process is easy and convenient to use.

Compatible with Windows versions (Windows 7, Windows 8/8.1, and Windows 10).

Supports iCloud lock removal from all iOS devices supported by Apple and their respective iOS versions.

Hard to find an official website and an official download link.
2.2 How does 3Unlocker work?
We've searched the Internet and can hardly find any valuable information about 3Unlocked now. The following steps on how the software works are our of date. If you are lucky enough to get a real download link, then you can use the software with the instruction below:
Step 1. Launch the 3Unlocker on your Windows computer and select "Erase iCloud Lock" from its home interface.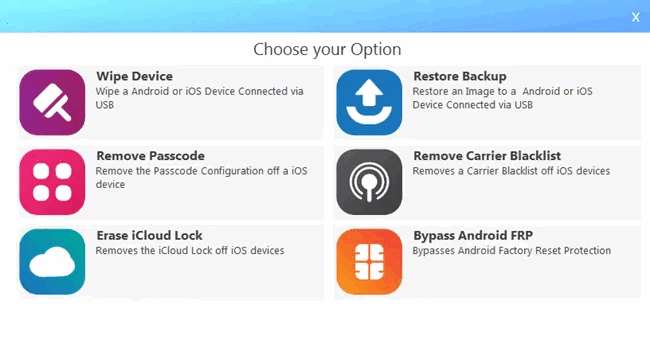 Step 2.Connect your iOS device which is stuck at iCloud activation lock to the computer with a ligntning cable. Click "Continue" if your device information is correct and hen click the "Upload" button.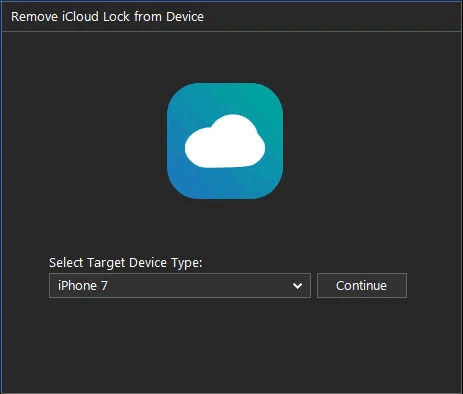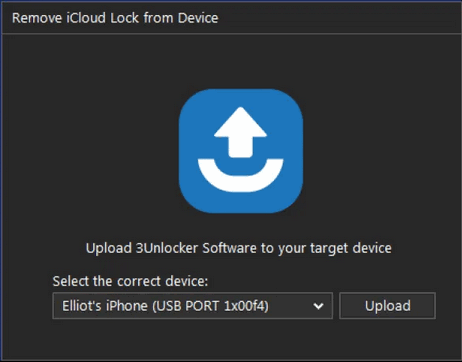 Step 3. 3Unlocked will start uploading some files to your iOS device. These file will do something like jailbrekaing.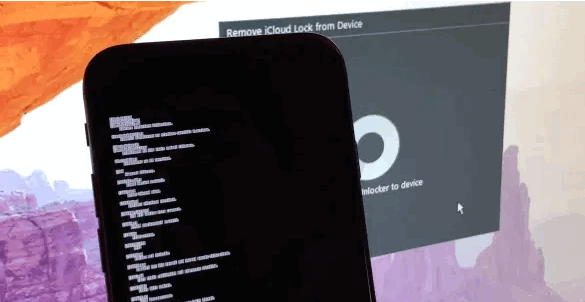 Step 4. If the files mentioned before have been successfully uploaded to your device, you'll see the following screen on your device.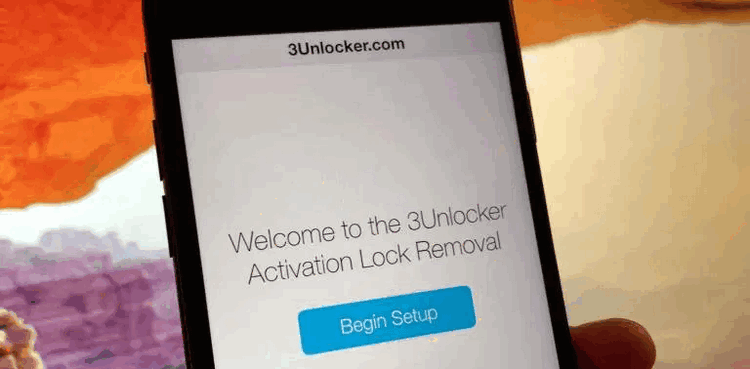 Click "Begin Steup" and then select "Delete iCloud Data and Wipe".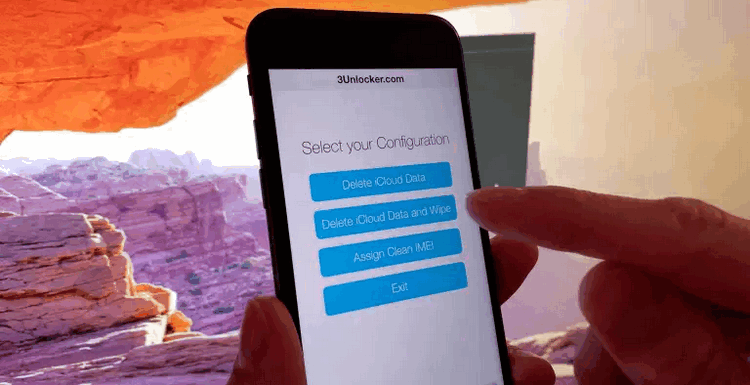 Step5. 3Unlocker will start unlocking the iCloud lock with a progress bar below.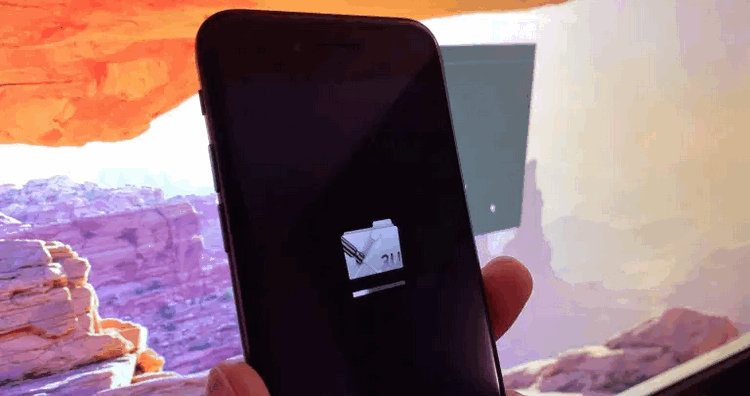 When the whole process is done, your iOS device will restart automatically and you can see the screen saying "A Stock iOS image has been Restored". Click the "Go to Homescreen" button to move on.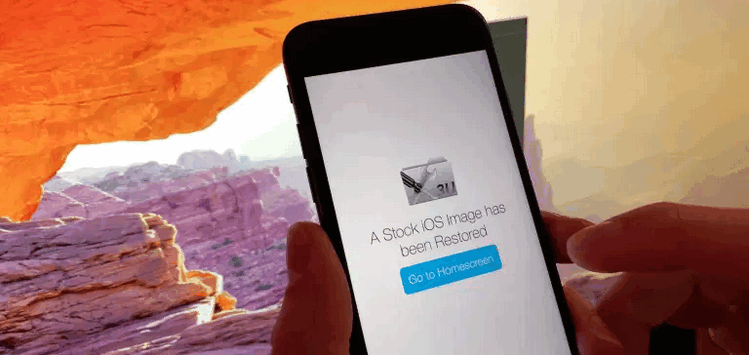 Finally, you'll get an unlocked device without requiring any passwords.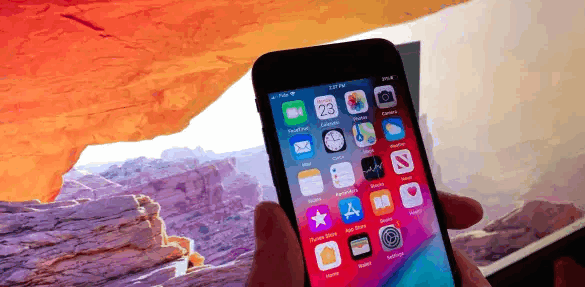 2.3 Free 3Unlocker Download
3Unlocker Official Website Does Not Exist
When I search for "3Unlocker" in Google, a result showing "3unlocker.com" is displayed as below.

However, when you visit the 3unlocker.com, it redirects you to another website with the investigation request below.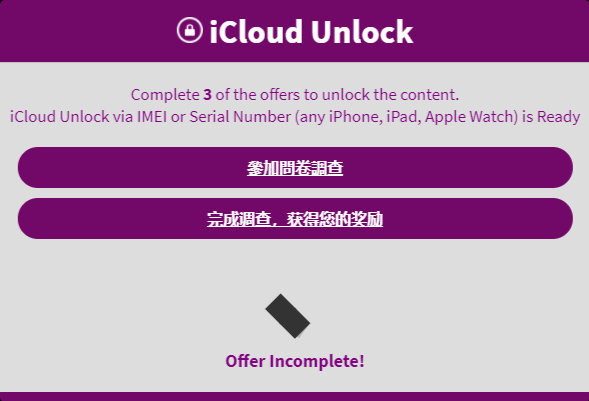 3Unlocker download has a large variety of options available online. The tool is not a premium tool as there are no exclusive features included. You can simply search for the free 3Unlocker download link. There is no link to the official site of the 3Unlocker, so many users fall prey to clickbait and other spam sites.
2.4 FAQs for 3Unlocker
Here are some frequently asked questions about 3Unlocker on the Internet.
Q1:Where can I download 3Unlocker?
I've found no direct download link for 3Unlocker.
A website named Maccrunch claming that it offers download for 3Unlocker. However, when I click on the link it offers, I was reditected another website with the information requiring me to share the invalid link and video to 10 friends on social media. This is ridiculous!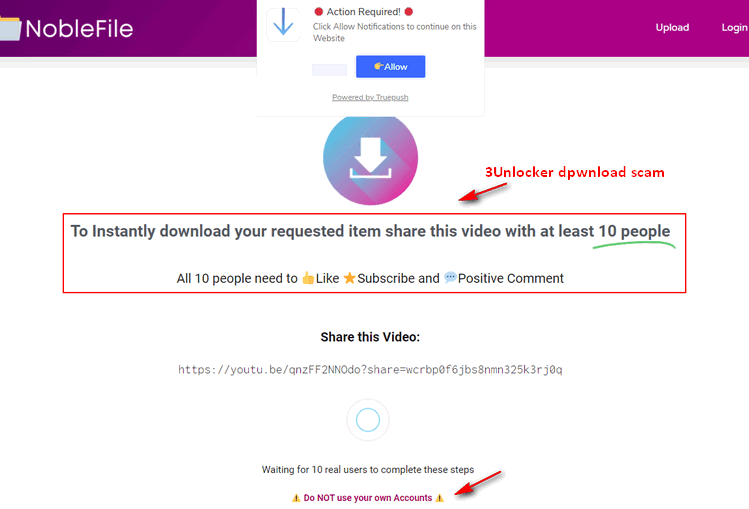 Q2: Can I trust and pay for 3Unlocker?
You'd better not pay any penny for 3Unlocker because there is no official guarantee.
3. Alternative to 3Unlocker
WooTechy iSalvor is a great alternative software to 3Unlocker software. This software can be used to bypass the Apple activation lock, remove all iPhone screen locks and disable "Find My" on your iPhone, iPad iPod touch without issues or malfunctions. The "Bypass iCloud Activation Lock Screen" feature of Wootechy iSalvor can instantly bypass activation lock without any hassles. Us this software today and you won't find a need for any other unlock service or software.
3.1 Features of WooTechy iSalvor
is the most advanced and futuristic iCloud activation lock removal tool. It works perfectly with almost all Apple iOS devices, including iPhone, iPad, iPod touch. This premium tool comes with hassle-free features with plug and play procedure.
Features of  WooTechy iSalvor:
Remove screen lock and turn off Find My [device] without any passwords.

Bypass the iCloud activation lock without password and email.

Create and use a new or existing Apple ID on your iPhone.

Stops any device or previous owner from tracking you.

Support iPhone 5S to iPhone X running iOS 12.3 and later versions, including iOS 14.
How to Bypass iCloud Lock with WooTechy iSalvor
Follow the steps below to bypsss iCloud activation lock ot turn off Find My [device] with WooTechy iSalvor:
Step 1.  Get WooTechy iSalvor software on your Windows or Mac. Select the mode according to the status of your iOS device.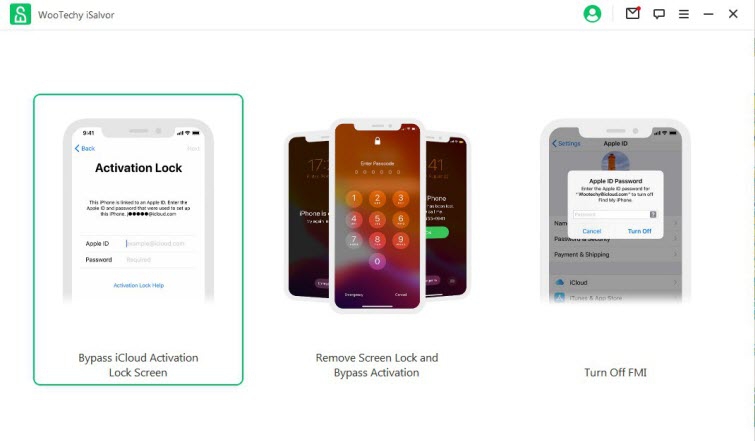 Step 2. Using a USB cable, connect your iPhone to the computer where you installed the software.
Step 3. Jailbreak your locked device and you can find jailbreak solutions in the package for Windows and Mac users.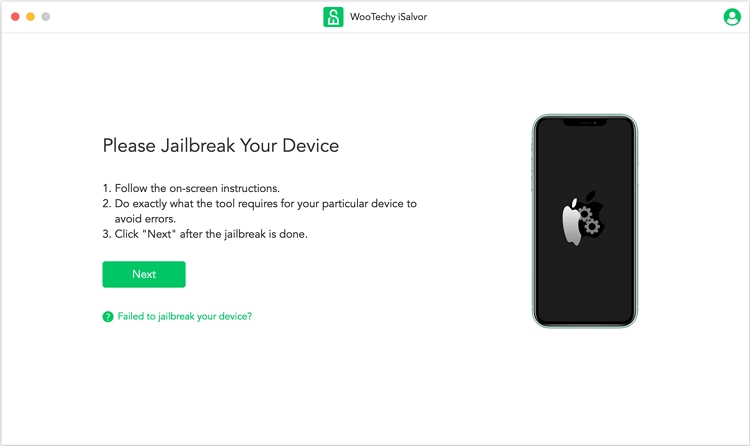 Step 4. Confirm your device information – Device model, iOS version, IMEI number, serial number, and UDID. Click "Start Bypass" and the software will start bypassing the iCloud activation lock on your screen.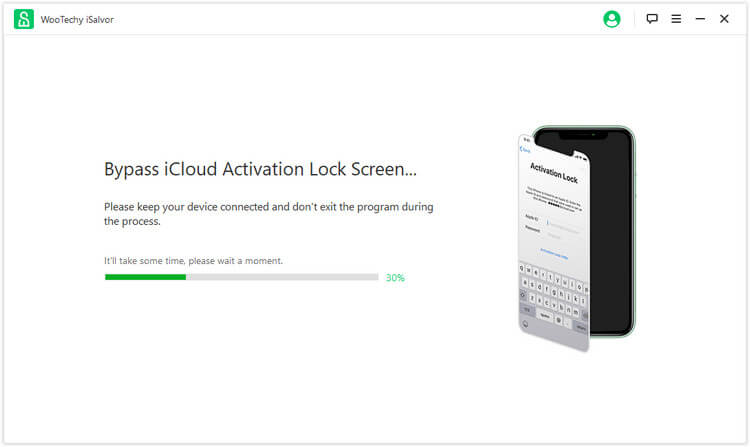 When the process completes, you can enter and use the device without any passwords.
Conclusion
In all, you will agree with me that the trial version of Wootechy iSalvor is better than everything 3Unlock software has to offer. Hence, choose wisely when searching for the iCloud Activation lock removal tool online. Choose WooTechy iSalvor iCloud activation lock bypass tool!