It's no news that Apple places a lot of emphasis on its security features and to that effect have multiple locks on the iOS devices. However, sometimes users experience a lot of difficulty having access to their devices because of these locks. One of such is the iCloud activation lock. The iCloud activation lock is a pain in the neck for many users when they are unable to remember the password to their iCloud account.
To bypass iCloud activation lock, various third-party software can be utilized, an example is the Mina MEID Activator. This tool is usually the first choice for many Apple users who use to bypass the activation lock. Today, we will tell you everything you need to know about this iCloud bypass tool. In addition to that, we will also provide you with a better and more effective alternative to bypass activation lock. Read on!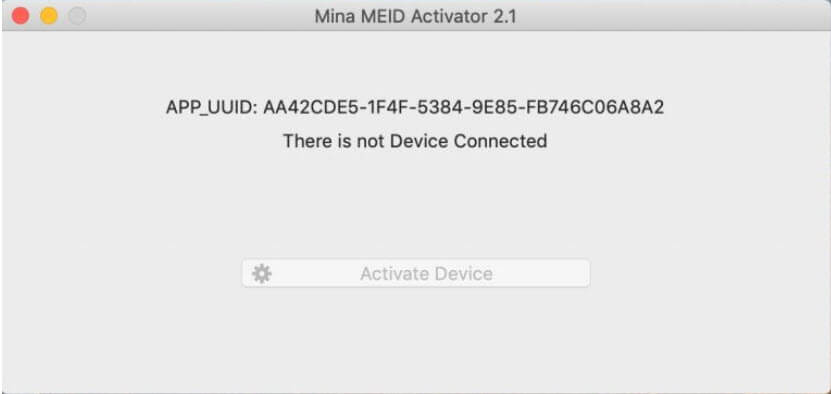 Part 1. What is Mina MEID Activator?
Mina MEID Activator is the software that is designed for iOS device users who are stuck on the activation lock screen and have been barred access to their devices because of forgetting the passcode. This software can help Apple users to bypass iCloud locked iOS devices and erase an Apple ID account from a device in one click.
The Mina MEID Activator is a desktop tool, that you can download online, that is made to bypass the Activation Lock and enable GSM modules on iPhones. It is specially made for MEID/GSM phones with signals to unlock their carriers and allow them to start making calls again, given that your device is an iPhone 5s or iPhone 6/6+.
It is one of the most popular iCloud bypass tool since most unlockers focus on IMEI, but this one makes use of MEID, commonly found in older iPhones. The program helps give everyone a chance to enjoy the features of their phones to the fullest without anything getting in the way.
Part 2. How to Use Mina MEID Activator?
Step 1. Firstly, download Mina Meid Activator on your PC.
Step 2. Next, jailbreak your iPhone with Checkra1n.
Step 3. Then open the Mina Meid Activator and click on Activate Device.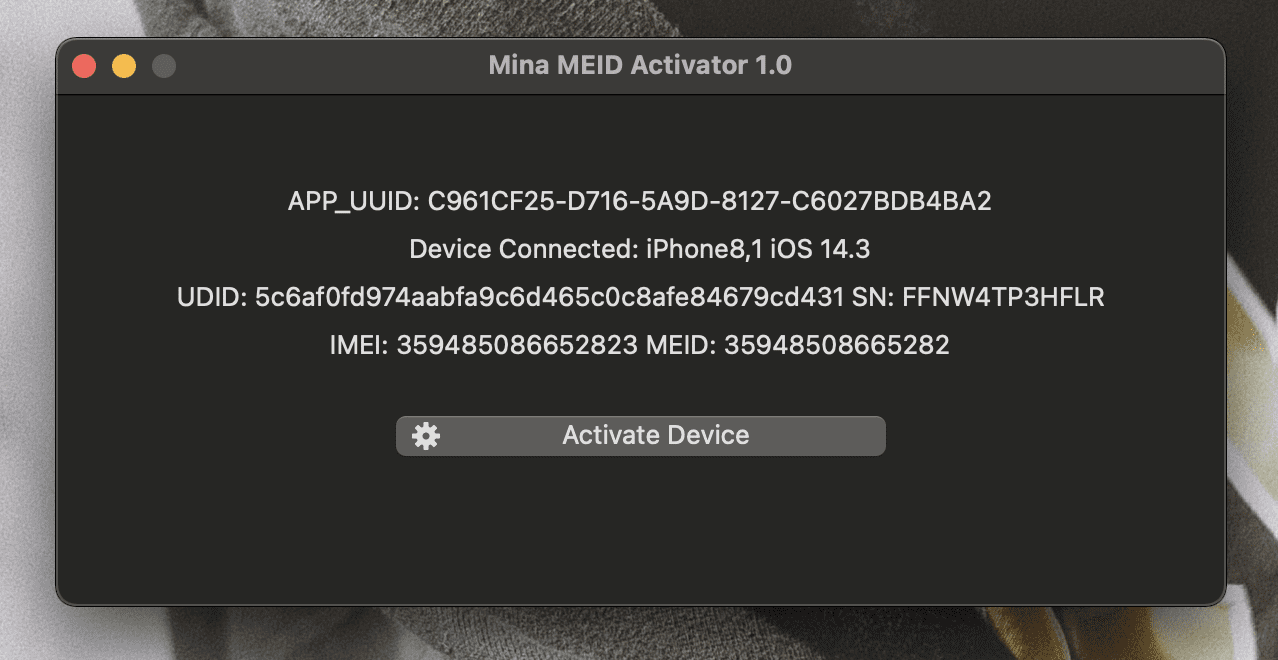 Step 4. Now the tool will start bypassing the activation lock. Wait for a while and it will done.
Part 3. Pros & Cons of Mina MEID Activator
Pros
Easy to download and access.
Simple to use with no technical knowledge required.
Untethered bypass.
You can reboot the device and keep the bypass.
Cons
Not safe enough, vulnerable to hacking and malware downloads, data security is not guaranteed.

Damage your phone caused by this tool is at your own risk.

The success rate is not very high.

Not compatible with many iOS versions and iPhone models.
Part 4. Best Alternative to Mina MEID Activator
The safety of such a third-party tool is of top consideration and should be ascertained before proceeding with its use. Unfortunately Mina Meid Activator is not a safe option to bypass the activation lock. This is due to the multiple clones and modification of the cracked version available on the internet and thus makes you prone to the hack, malware and other forms of security breaches.
What if Mina MEID Activator not working? Try WooTechy iSalvor, a better alternative that makes up for all the inadequacies of this tool! It's a professional tool designed to bypass iCloud activation lock permanently encountered by iOS users at very minimal cost. This tool is easy to use and can effectively help you bypass your lock with no hassles and in the shortest time. What's more, it will not cause any damage to your phone and no viruses invade your phone.
WooTechy iSalvor - Best Activation Lock Bypass Tool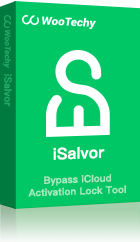 75,000,000+
Downloads
Bypass iOS Lock: Quickly remove iCloud Activation Lock, Screen Lock and SIM Lock on iPhone/iPad without Apple ID or password

Unrestricted Use: Allow to sign in to different Apple ID after automatically jailbreaking, won't be erased or tracked by previous owner

High Success Rate: With advanced and secure iOS Device unlocking technology, the success rate is the highest among similar products

Good Compatibility: Works with most iOS versions, supports most iPhone, iPad and iPod Touch devices

Easy To Use: Simple steps, no expertise required, friendly to non-technical users

After-Sales Guarantee: 30-day money back policy with instant refund if unsuccessful
How to Bypass Activation Lock without Apple ID and password?
Step 1. Download, install and launch WooTechy iSalvor on computer. Select Bypass iCloud Activation Lock Screen and click Start. Then connect your device to computer with USB.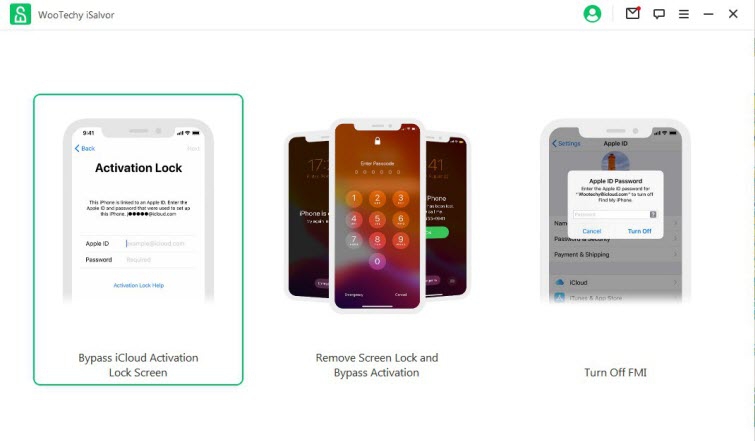 Step 2. Jailbreak your device. If you are using Windows, click the Jailbreak Tutorial for Windows version to jailbreak. If you are using Mac, follow the on-screen instruction to jailbreak.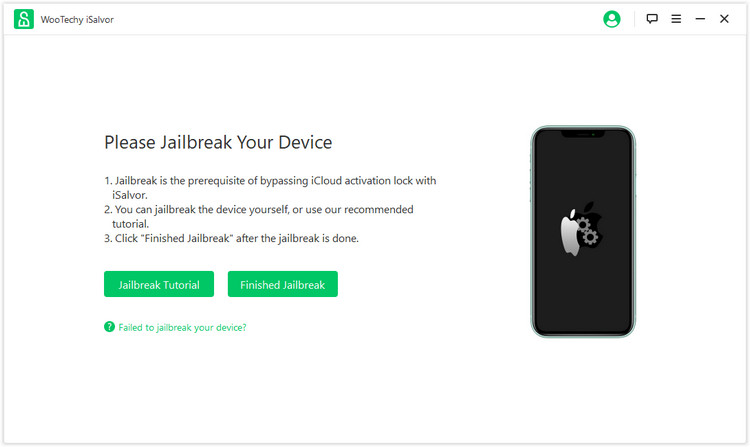 Step 3. Confirm the device information. Then click Start Bypass to bypass activation lock on your device.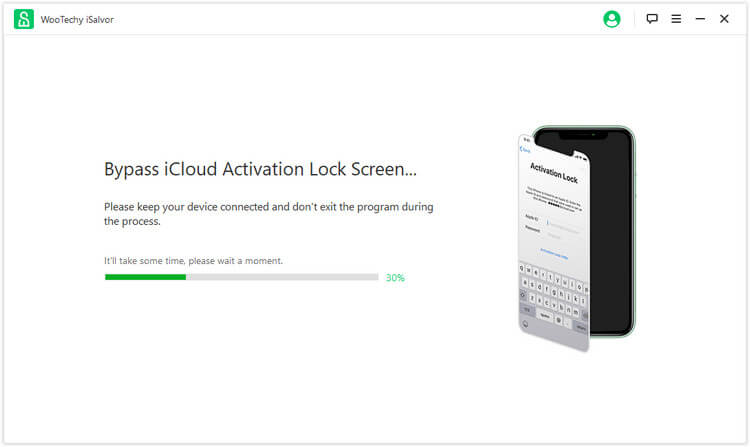 Step 4. Once complete, click Done. Now you can access your device without password and use a new Apple ID!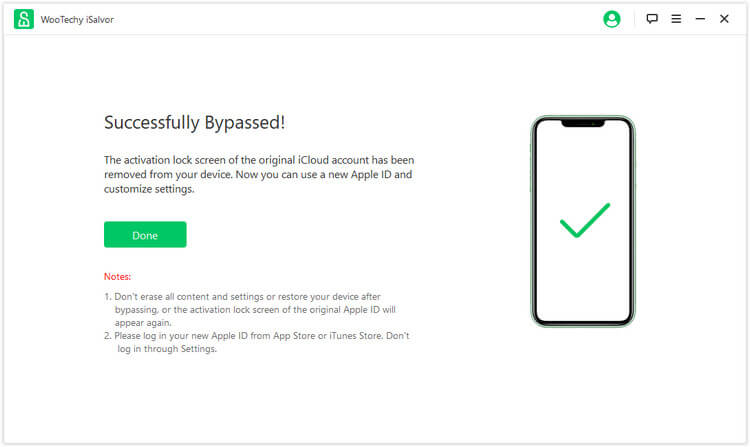 [Video Tutorial] How to Bypass Activation Lock without Apple ID?
Conclusion
Now you have been provided with all the details about Mina MEID Activator. As you can see, while it can help you bypass iCloud activation lock, it doesn't offer 100% security and will most likely damage your device. There's no denying the fact that it's really not the best option to bypass iCloud Activation Lock, and that's why we strongly recommend you to use the professional activation lock bypass tool WooTechy iSalvor, which can safely remove activation lock without Apple ID and password! Just give it a try now!