It's no news that Apple places a lot of emphasis on its security features and to that effect have multiple locks on the iOS devices. However, sometimes, users experience a lot of difficulty having access to their devices because of these locks. One of such is the iCloud activation lock. The iCloud activation lock is a pain in the neck for many users when they are unable to remember the password to their iCloud account.
To bypass the activation lock, various third-party software can be utilized, an example is the Mina Meid Activator. Today we'll give a full and unbiased review about this tool which is claimed to have the ability to bypass the activation lock and also proffer an effective alternative to this software. Keep reading.
Full Review of Mina Meid Activator
1. What Is Mina Meid Activator
The Mina Meid Activator is the software that is designed for iOS device users who are stuck on the activation lock screen and have been barred access to their devices because of forgetting the passcode. This software lays claim to bypass iCloud locked iOS devices and erase an Apple ID account from a device in one click.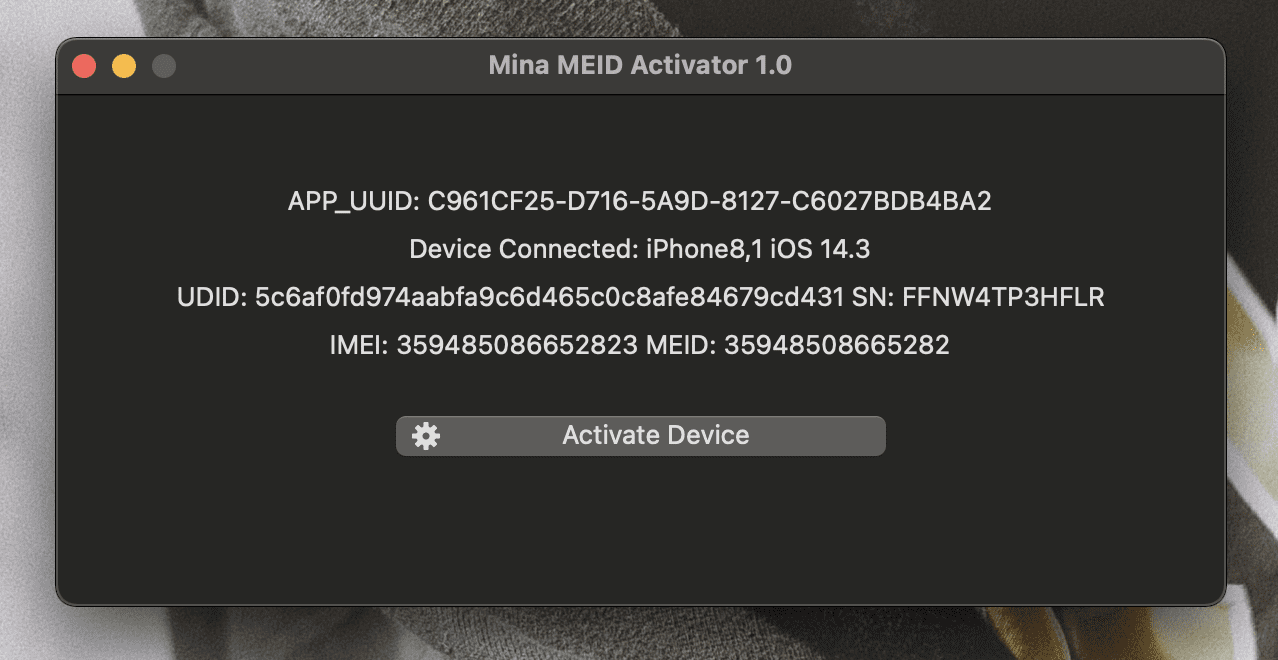 2. Is Mina Meid Activator Safe
No, it isn't. If for any reason you intend to use a third-party tool on your device, the safety of such a tool is of top consideration and should be ascertained before proceeding with its use. Unfortunately Mina Meid Activator is not a safe option to bypass the activation lock.This is due to the multiple clones and modification of the cracked version available on the internet and thus makes you prone to the hack, malware and other forms of security breaches.
3. Is Mina Meid Activator Free
The Mina Meid Activator is not free to use as specific fees are required to begin the unlocking or bypassing. It is important to know that the software operates on a one-off payment basis rather than a subscription mode.
4. Pros and Cons of Mina Meid Activator
The features of software usually determine whether to use it or not. Here are a few pros and cons of the Mina Meid Activator. You can check them thoroughly to make the final decision.
Pros
Easy to download and access.

Simple to use with no technical knowledge required.
Cons
Support teams are not readily available.

Your data safety cannot be guaranteed.

No refunds even in the case of unsuccessful use.

Significant rate of failure.

Not compatible with many iOS versions and iPhone models.
The Best Alternative to Mina Meid Activator - WooTechy iSalvor
Now you have been provided with the details about the Mina Meid Activator and you would agree that it is not really the best choice to opt for. A better alternative which makes up for all the inadequacies of this tool, is the WooTechy iSalvor.
WooTechy iSalvor is an exquisite professional tool designed to bypass iCloud activation lock encountered by iOS users at very minimal cost. This tool is easy to use and can effectively help you bypass your lock with no hassles and in the shortest time. What's more, it is compatible with a wide range of iPhone models and iOS versions.
Detailed steps on how to use WooTechy iSalvor:
Install and launch WooTechy iSalvor on your PC. Select the Bypass iCloud Activation Lock Screen option..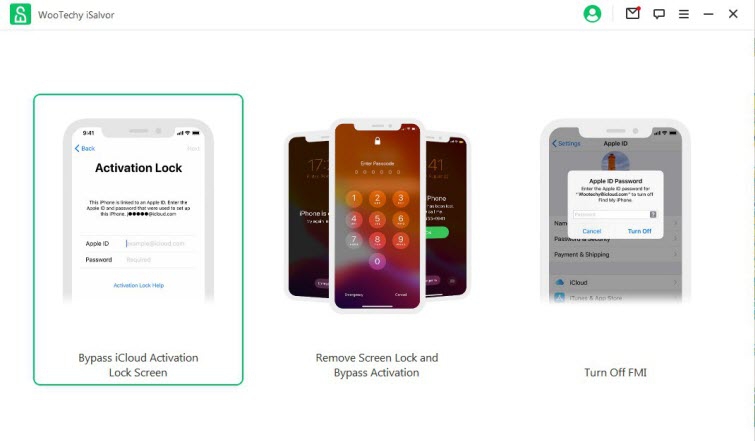 Using an adequate USB cord to get your locked device connected to your computer.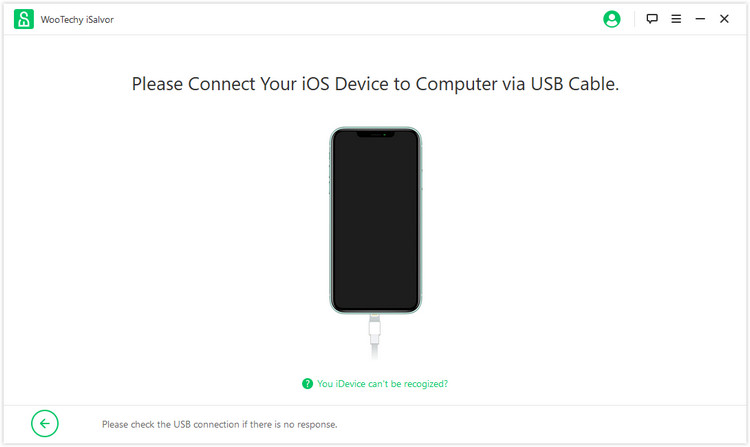 Your device needs to be jailbroken before you proceed. Follow the on-screen guide to achieve this.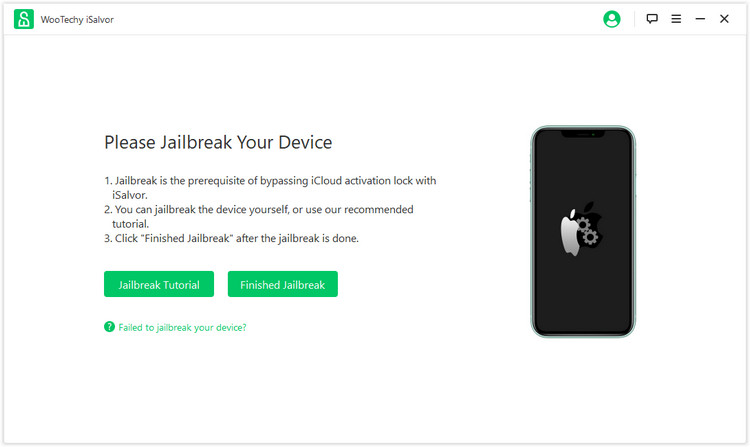 After the jailbreak is successful, you will see the Start Bypass option on the screen, click on it to remove the iCloud activation lock.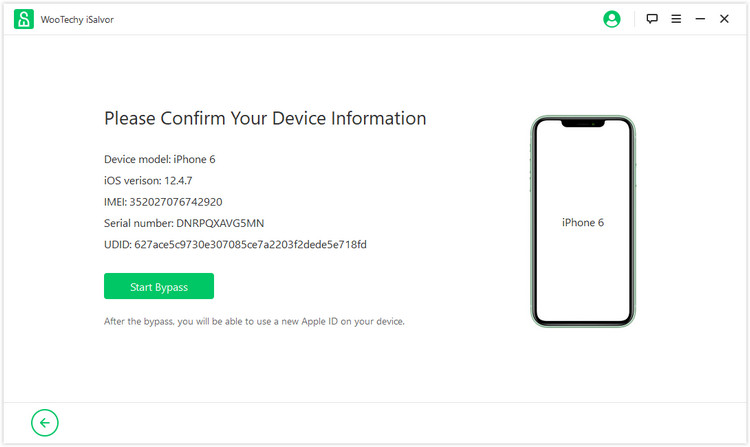 This will take a few minutes, after it is successful, click o Done to finish the process.
Conclusion
That's the full review of Mina Meid Activator. As you can see, it is not the best choice for iCloud activation bypass. We strongly advise against the use of third-party unlocking tools which cannot provide 100% safety and can likely damage your device. That's why we recommend that you rectify the issue of an iCloud-locked iPhone using the professional tool WooTechy iSalvor. Just download and give it a try!