iCloud is a cloud storage service developed by Apple Inc. that enables users to store and sync data across devices. It is secured with two-factor authentication to help protect user data.
Open My iCloud is a tool for removing iCloud Activation Locks that comes in handy; it is one of the most reliable and feature-rich solutions for unlocking Apple devices.
Let's take an in-depth look at the Open My iCloud review and explore its features and capabilities. We will also discuss how it works and why it can be a great tool for unlocking iCloud accounts.
First, let's talk about what Open My iCloud is.
Part 1. A Full Review of Open My iCloud
1. What Is Open My iCloud?
Open My iCloud is a program that enables users to unlock the iCloud activation lock on an iPhone, iPad, or iPod Touch without Apple ID or password. It utilizes the IMEI of the device and this no-cost tool can unlock an iPhone in under an hour.
The software has an easy user interface. Accessing Open My iCloud requires a download and installation on your computer. Then, hook up your iPhone to your computer, and the software will start removing the iCloud lock.
What are some of its most prominent features?
All iOS Devices Supported: Open My iCloud unlocks iCloud for all Apple devices and iOS versions.
Easy Integration: Open My iCloud has two iCloud unlocking methods: online with the internet and offline using their desktop application.
Permeant iCloud Unlock: Open My iCloud claims a 100% guarantee of fully unlocked device for life.
2. Does Open My iCloud Work?
Let's talk about how it works. Here are the steps for using Open My iCloud:
Step 1: Connect your device to Open My iCloud and select demo.openmyicloud.com and click Connect Server.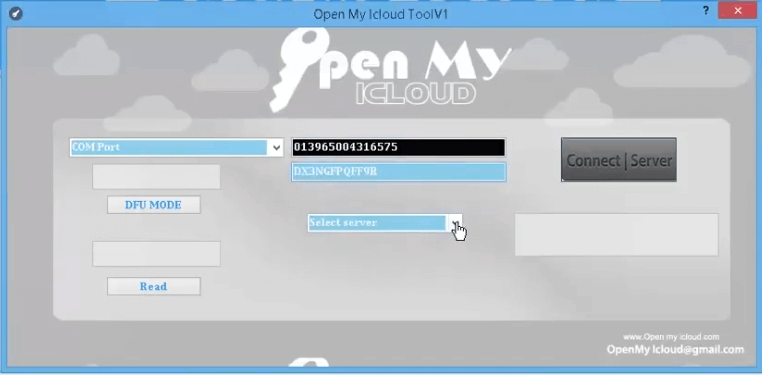 Step 2: After loading, select COM1.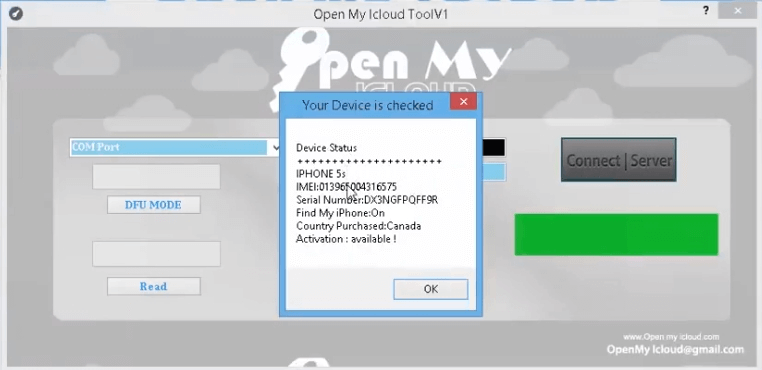 Step 3: Select DFU Mode and finally click on read.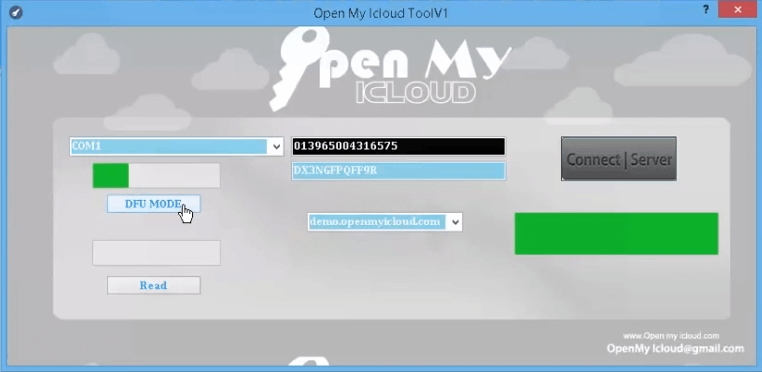 The above are the steps of Open my iCloud easy unlock tool. However, does it really work? Not really. If you search online, you will find many conflicted opinions and reviews when it comes to Open My iCloud. In some cases, users report that they have enjoyed what the app has promised to do.
However, in the majority of the cases, you will find users that are disappointed with the app. Therefore, the results of this tool are not reliable and you can never be sure if it will actually work on your iPhone or not.
3. Is Open My iCloud Safe?
Open My iCloud Easy Unlock Tool is software that removes iCloud Activation Lock. It advertises a simple operating procedure and claims to be able to unlock an iPhone within 15 minutes. However, there are some concerns about the safety and reliability of this tool.
The download link on the app's official website may redirect users to a page where they need to provide personal information, which could lead to data leakage.
Additionally, the tool uses a brute force technique to break the iCloud lock, which could potentially lead to data damage. Furthermore, reviews of the tool suggest that it only works for iOS versions lower than iOS 9
4. Is Open My iCloud Free?
Open My iCloud is free software and does not require any payment to use. However, it may not be easy to download Open My iCloud to your computer, and it does not provide access to Apple Notes or other iCloud services.
5. Pros and Cons of Open My iCloud Tool
The Open My iCloud download tool is a piece of software that can bypass the iPhone's security features. Despite that, it still has both advantages and disadvantages.
Pros
Free to use.

Bypass iCloud activation lock on iPhone in less than 15 minutes.
Cons
Only works on versions below iOS 9.

Many unsatisfied feedback from users determine its low success rate.

Suspicious download link makes it an unreliable tool.

Annoying virus and malware are everywhere before, during and after the use of this tool.
Part 2. Best Alternative to Open My iCloud - WooTechy iSalvor
All these concerns about Open My iCloud make it essential that you find a trustworthy alternative to it. That's why you need WooTechy iSalvor, which is the best app that you can install on your computer to bypass the iCloud activation lock with a faster speed.
WooTechy iSalvor is a professional unlocking tool that can bypass iCloud activation lock, erase different screen lock types, disable camera shutter sound on iOS devices, and remove iPhone SIM lock without requiring Apple ID and password. It is available for Windows and Mac computers.  
Features of WooTechy iSalvor
75.000.000+
Downloads
Able to bypass activation lock from different situations like forgot activation lock password, cannot activate second-hand iPhone, Unable to activate, etc.

After the activation lock removing with iSalvor, you can use a new Apple ID on your device.

Your device won't be hacked, tracked, blocked or erased by the previous Apple ID user.

It promise a high success rate and your device won't by infiltrated by any virus or malware.
Use WooTechy iSalvor to bypass the iCloud activation lock on your iPhone:
Step 1: The first step to using WooTechy iSalvor is to download the software to your computer and connect your device to it. Then select Bypass iCloud Activation Lock Screen mode.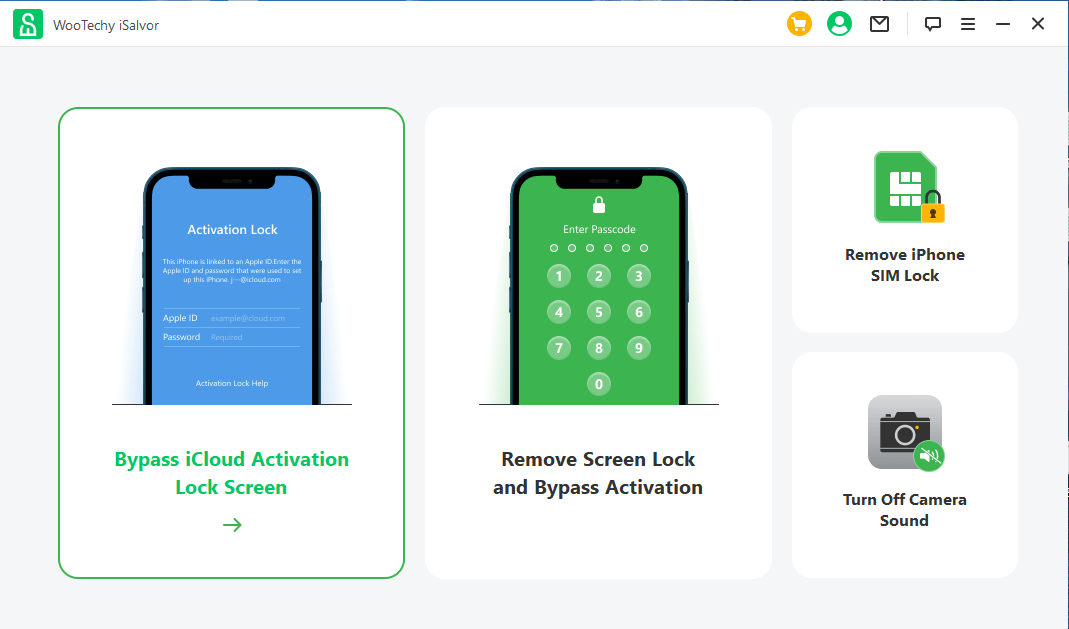 Step 2: Once you have selected the mode, continue the jailbreak process.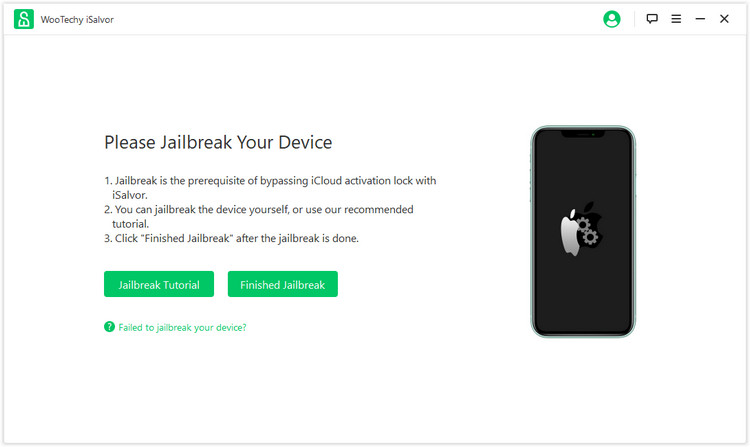 Step 3: Afterwards, you will see a bypass activation screen. Just click Start Bypass. Finally, after following these steps you can enjoy your unlocked phone!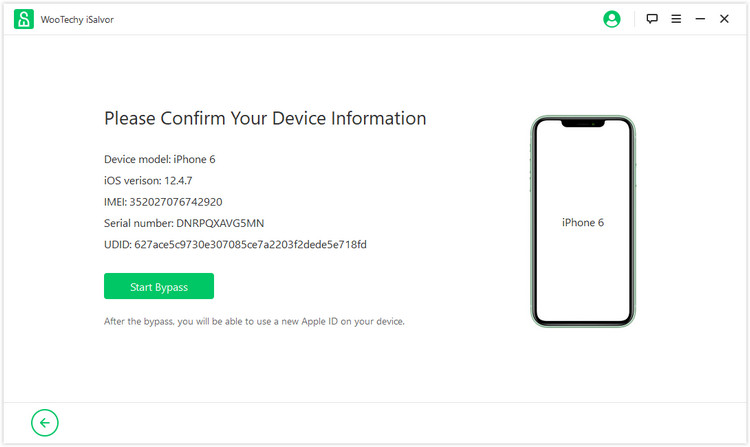 Conclusion
Open My iCloud is one of the apps that come up when you are looking for a tool to bypass the activation lock. However, WooTechy iSalvor is a better and more reliable option as it can complete the task safely, quickly and effectively. Install it on your computer to take advantage of its high-quality services. Try it now!