It is very common when you purchase a second-hand iPhone to find it has the activation lock. In this case, an app like XTools iCloud offers the solution you need to gain access to your device. This tool is specially designed to bypass iCloud activation lock, and for this reason, it has become a well-known app.
In this article, we will review XTools iCloud Unlock so that you can determine whether you need to get it or not. In addition to this, you will also learn about the best alternative to this app. Stay tuned.
Full Review of XTools iCloud Unlock
What Is XTools iCloud Unlock Tool
XTools iCloud is a computer application that has become the go-to tool for many users that want to unlock their devices. To be more precise, this app can easily bypass the iCloud activation lock, even when you don't know the Apple ID or password. This is mainly the reason why this tool has gained so much popularity among people who are interested in buying a second-hand iPhone.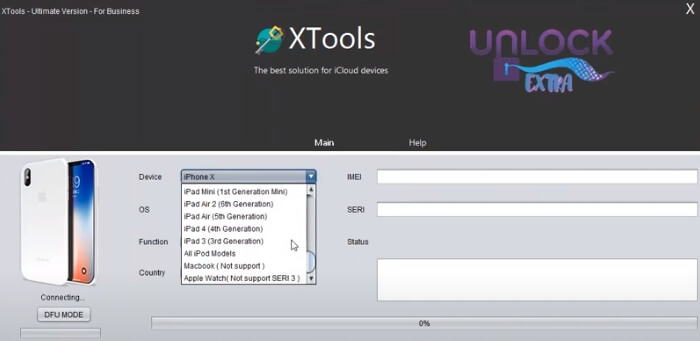 Does XTools Work
It's hard to say.The main concern of every user before installing an application is whether it will work or not. Some users say it is a workable solution. However, some other people fail to unlock their device using this tool and note that this tool utilizes the IMEI of their device, which indeed put their privacy in risk.
Is XTools Free
No. To take advantage of services like this, you will have to pay for it. And you need to pay attention to the payment safety as there is no official after-sale service for this tool. And your purchase is more like a game of chance.
Where & How to Download XTools iCloud Unlock Tool
Getting XTools iCloud is a lot trickier than you might think as there is not an official website. If you want to download it, you will have to seek a link on some other websites. However, this practice might leave you vulnerable to viruses and malware since you can't trust every website you might visit. An easy way to find a download link is to use various download managers that will only require registering in order to install the app.
Why or Why Not Choose XTools iCloud Unlock Tool
Like every computer app, XTools iCloud Unlock has both its benefits and its drawbacks.
Pros
It can bypass the iCloud activation lock on your device.

You can complete the process remotely.
Cons
You are unsure of the results as the success rate is relatively low.

You need to submit your IMEI number, which may threaten your privacy and get your device black-listed.

Your data safety can not be assured as there may be virus and malware during the unlocking process.

No customer service to protect your legal rights.
The Best Alternative to XTools iCloud Unlock Tool - WooTechy iSalvor
Since there are some concerns about XTools iCloud, you had better find and use a more reliable and trustworthy app like WooTechy iSalvor.
This computer app has been specifically designed to bypass the iCloud activation lock, as well as various other locks. For this reason, it is an essential tool for every iPhone user. Furthermore, iSalvor is an app that will amaze you with its high success rate and intuitive design. And your privacy and data safety are promised as it requires no IMEI number. Most importantly, a 30-day money-back guarantee is always there to protect your money and rights.
To use WooTechy iSalvor to bypass the iCloud activation lock, you must follow these steps:
Step 1. Find WooTechy iSalvor on the official website. Install and launch the app. Choose the Bypass iCloud Activation Lock Screen option.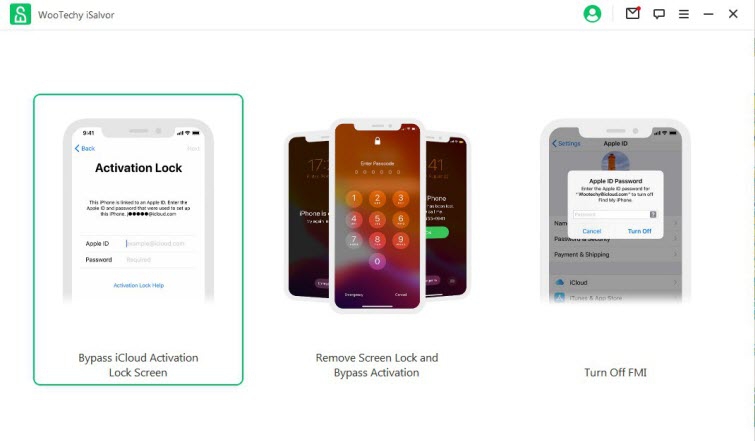 Step 2. Connect your iOS device into your computer with a USB cable.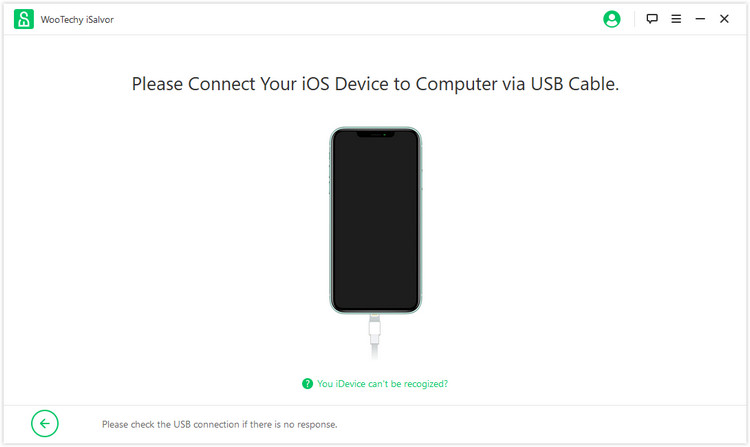 Step 3. On this step, you must jailbreak your iPhone. If you use a macOS computer, iSalvor will download the best jailbreak package for you. If you use a Windows computer, click the Jailbreak Tutorial button and follow the instruction to complete it. Then, click the Finished Jailbreak button to move to the next step.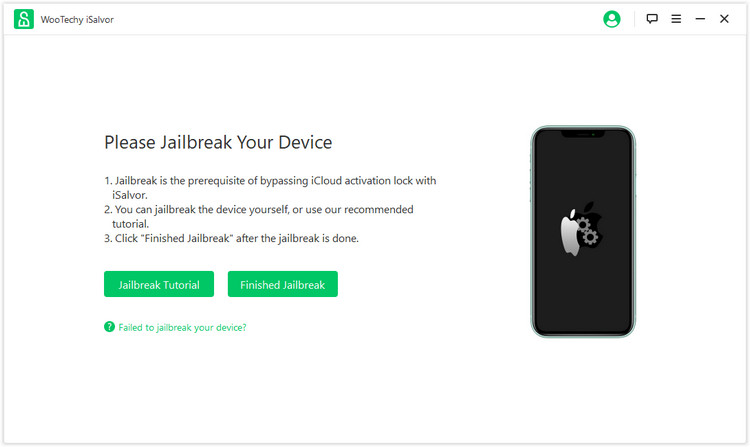 Step 4. On the new screen, check and confirm the details of your device and then click Start Bypass.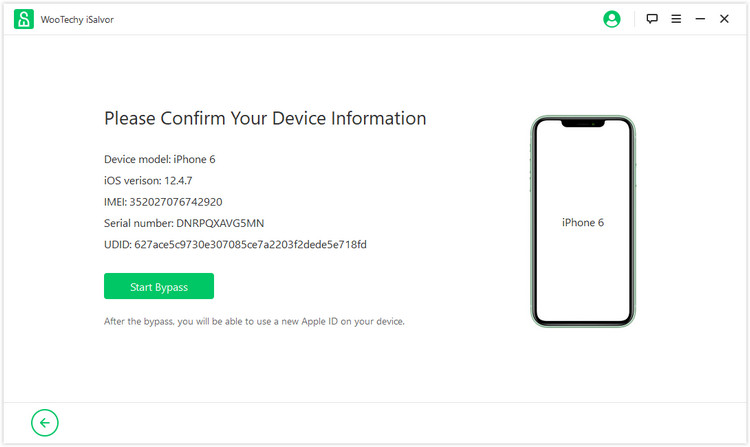 Finally, WooTechy iSalvor will bypass the iCloud activation lock in a few minutes.
Conclusion
XTools iCloud is definitely one of the most popular tools to unlock your iPhone. However, it is not your best bet as it is not really effective and safe to use. That's why you need WooTechy iSalvor, which is the best alternative to it and will make this process easier, the results better than ever before. Just download and give it a try!