If you are super curious about the security and safety of your data and looking for the best anti-tracking software in 2022 then this article is for you. When everything we share on the internet, including our name, birthdate, and other information, is revealed, keeping privacy is very important.
In this article, I am going to introduce 6 best anti-tracking softwares that you can easily use without any deep technical knowledge.
What is anti-tracking software?
Some of you may not even know the importance of anti-tracking software or how you can get it on your device.
An anti-tracking software gives you online security and privacy by hiding your IP address and spoofing it to another location instead of your home address or whatever you are browsing/accessing the internet from.
The hacker will easily be able to learn your browsing habits if there is no anti-tracking software and no measures to protect your online privacy and security. So anytime you have been on the public network for example a bus, Cafe, or Restaurant, your data and everything you have been doing has been visible unless you were using a private network that requires a password for you to join.
So in short, it's a good idea to have one if you can.
Although not many internet users use anti-tracking software, it is a good investment for those who know its importance and do care about their browsing data.
Let's go ahead and have a look at some of the useful anti-tracking softwares that online users must consider.
1 WooTechy iMoveGo
Wootechy iMoveGo location changer may alter your GPS coordinates, unlike most anti-tracking software that merely changes your IP address. It is without a doubt the best old tracking software available, allowing you to use it for any activity while maintaining your privacy and security, including gaming or private surfing.
It can imitate GPS movement with a customizable path and speed and is compatible with any location-based apps without jailbreaking.
As a result, you can freely design routes using a variety of modes, and you can more easily manage GPS using a joystick. The finest feature is that practically all smart devices, including iPhone, iPad, iPod touch, and Android devices, are extremely compatible with it.
What Makes Wootechy iMoveGo location changer the best anti-tracking software?
Safely switch GPS locations.
Sketch paths to represent movement.
For improved performance, use a joystick.
Pleasant user interface
Absent jailbreaking
High interoperability with both iOS and Android smartphones is provided
Beginner friendly, no need for technical expertise
More effective than other VPN and anti-tracking software that only hides your IP and not your GPS
Low cost and functional
A step-by-step guide to using Wootechy iMoveGo software
Step 1:Start iMoveGo on your computer. Install iMoveGo on your system, then run the program after installation.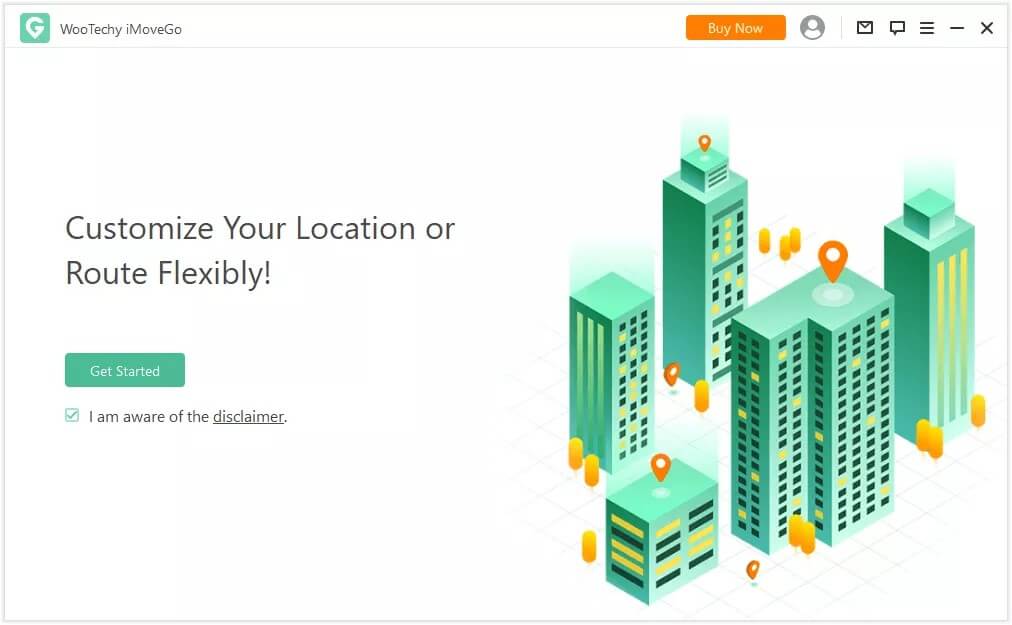 Step 2: Connect your iPhone or iPad.
The first alternative is to use a USB cable to connect your iPhone or iPad to your PC. Click "Trust" while your iOS device is unlocked. To finish this step, you must input the device password.
The second choice is to use WiFi to link your iPhone or iPad to your PC. You have the option to immediately choose to connect your iOS device to the computer via the same WiFi network after the first successful USB connection.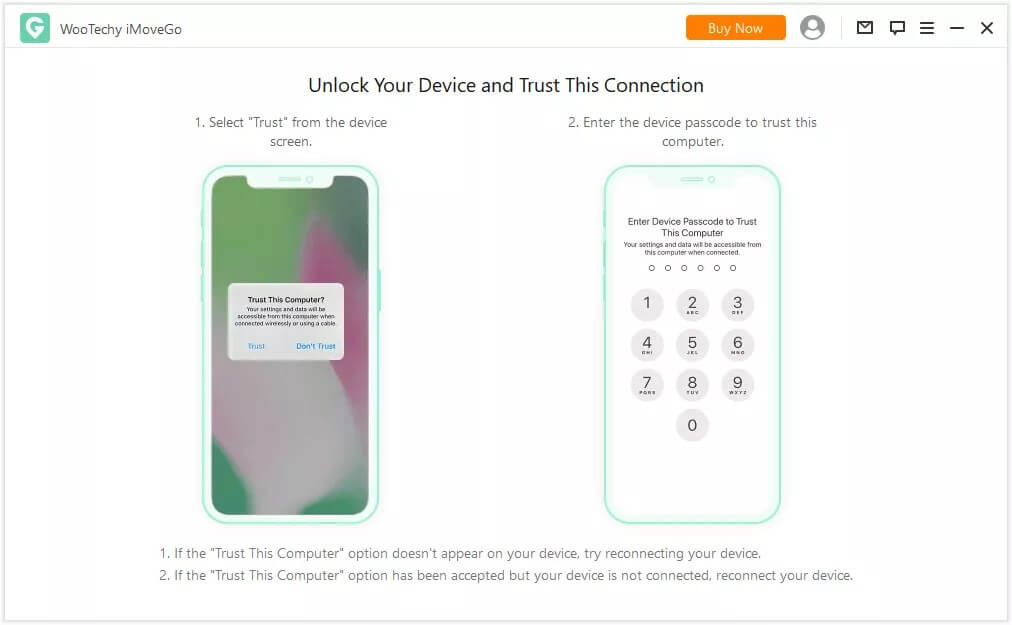 Pay attention: The PC and iOS device needs to be on the same WiFi network.
Step 3: Choose the Teleport Mode
As the map begins to load, be patient and let it finish. In the top right corner of the screen, select the Teleport Mode option by clicking. It will be the fourth choice that you have.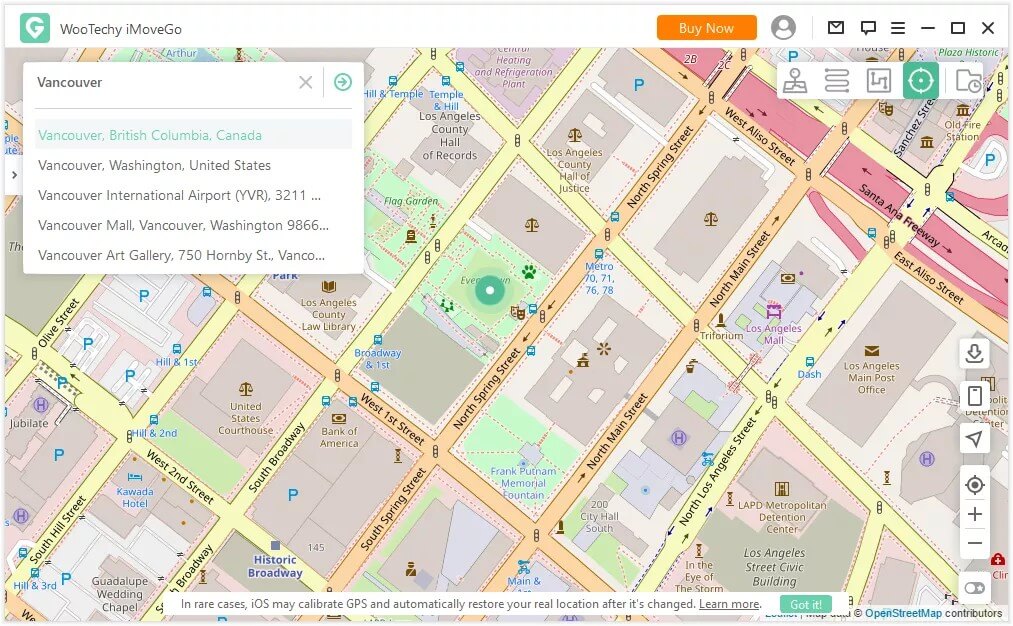 Step 4: Choose the location in which you want to move
Select the area you wish to change to. Once you've chosen it, select the "Move" option that will appear. You can manually search for the location by zooming in and out of the map, or you can use the search bar and type the name of the location you wish to switch to.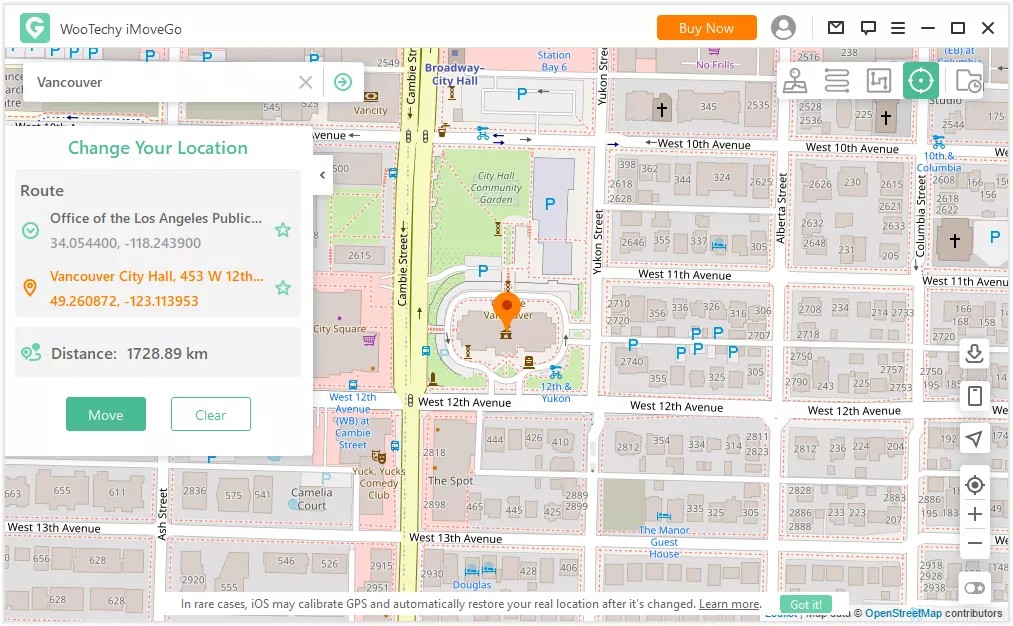 In this way, you can easily change your GPS as well as IP using this super simple method. The best part is that this is a low-priced and affordable tool that everyone can use. Although it is our number one recommendation, we have also researched some other good tools out in the market.
2 PureVPN
Want to get a highly accessible anti-tracking software that can effectively hide your IP address and make your data secure and private? Here it is!
PureVPN has the largest number of established virtual private networks, with servers accessible in 180 countries. It protects your private IP no matter where you go.
The best part?
It has an amazing feature called Split Tunneling, it is differentiated between protected and unprotected data. Moreover, it also tells which data is sent through a VPN and which data is sent using a regular IP address.
With the help of the internet Kill-switch feature, your data remains safe even if you lose your internet connection.
Disconnect
Like PureVPN, it also contains the feature of split tunneling. Although it is a bit more expensive than the other providers, buying this plan can handle up to 5 devices. It has access to more than 1000 servers with highly-encrypted servers in more than 136 countries.
What sets it apart?
It is the right anti-tracking software for you if you are a serious gamer and want to protect your data from the public. You can get access to this software for only $7, and get a lot of free apps.
3 Nord VPN
Nord VPN is one of the leading service providers.
Once you register for Nord VPN, you will have access to several convenient safety features. It has a user-friendly interface with 3500+ servers working in more than 60 countries.
The feature of this VPN that fascinated me the most is that it is least interested in performing any services that involve your data, apart from providing a personal anti-tracking functionality.
They have 24/7 customer care service. Moreover, they offer several layers of protection to keep your information safe to every possible extent.
4 VPNSecure
Are you an iPhone owner and want to protect your data? We have an amazing idea for you!
The heart of the matter is that VPNSecure protects your data from falling into wrong hands and provides you with a lifetime subscription only for $39.
It allows you to hide your location and IP address, and browse the web without the fear of watching your every move.
The most adorable feature is that it can bypass Geolocation locks, giving you the chance to download the restricted content on up to six internet-connected devices.
5 IP Vanish
It is a US-based VPN, that allows you to vanish your location and IP address.
Choosing IP Vanish as your anti-tracking software will give you access to several features including the encrypted backup of any of your files and data. It is highly recommended due to its super-fast speeds and extremely secure connections.
Without the help of any third party, it makes sure that every protective measure they connect you to is set up in-house.
Now you can encrypt anything with a secure storage cloud. It has a network of more than 40,000 IP addresses on more than 800 servers located across 60+ countries.
So, if you want to have a multi-step approach, IPVanish should be your first choice.
The Bottom Line
Setting up anti-tracking software on your device can make it a bit slower, but privacy comes first. The above-mentioned anti-tracking software not only provides 100% online security but is also best- equipped to encrypt your data.
It is not necessary to use anti-tracking software on your device all the time, you can turn it off whenever you have to stream videos and download files.
So, which anti-tracking software suits you the most?
WooTechy iMoveGo or Nord VPN?
Either way, share your thoughts and do a quick comment right now.We recommend Wootechy iMoveGo software as it is more multifunctional than other.
Key Features of iMoveGo
75.000.000+
Downloads
Change your location to anywhere in the world.

Simulate GPS movement with a customized speed.

Works well on all location-based apps, such as Snapchat, Find My and even Pokémon GO.

Spoof location on up to 10 devices at one time.

Compatible with both iOS and Android devices. (Including iPod/iPad)

Free trial is available for every user.