Pokémon GO is still an incredibly popular mobile game that allows players to connect from anywhere in the world. You can participate in raids, share stories about the best Pokémon to collect, and enjoy experiencing the game with different users. This includes conducting trades where you give a Pokémon or two to another player in return for a Pokémon you really want.
The only problem is that there are some Pokémon GO trading distance rules you need to abide by. That is why we have created a few helpful tips for getting the most out of your Pokémon trades and even trading over Max Distance.
What is the Pokémon GO Trading Distance in 2023?
When you think about trade distance Pokémon GO rules, you are considering how far apart you are from another user when conducting a trade. You are allowed to trade Pokémon with any fellow trainer in the game. However, you have to be within a specific distance. You also have to be at least level 10 or above to unlock this feature. Finally, you need to be aware that some specific Pokémon are not allowed to be traded because of their rarity or class. A good example is Mew.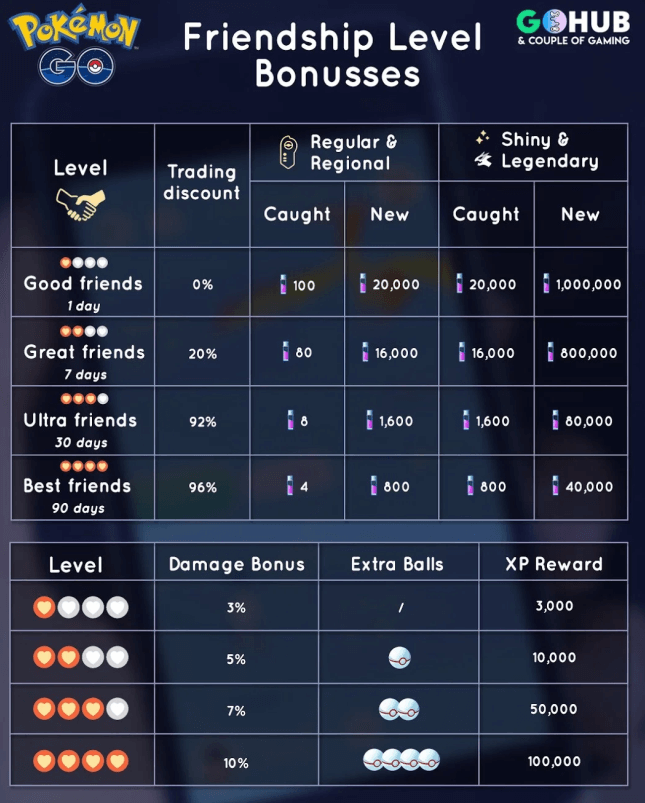 How Do You Trade in Pokémon GO?
Before we talk about the Pokémon GO distance trade options, it helps to understand how to actually make an in-game trade first. The player you are trading with must be on your game friend's list and be within around 100 meters of your location to finalize the trade. Be sure you have at least 100 stardust for the transaction to work smoothly.
Steps to Pokémon Trade: 
Go to your Friend List and select the player you wish to trade with (must be within 100 meters).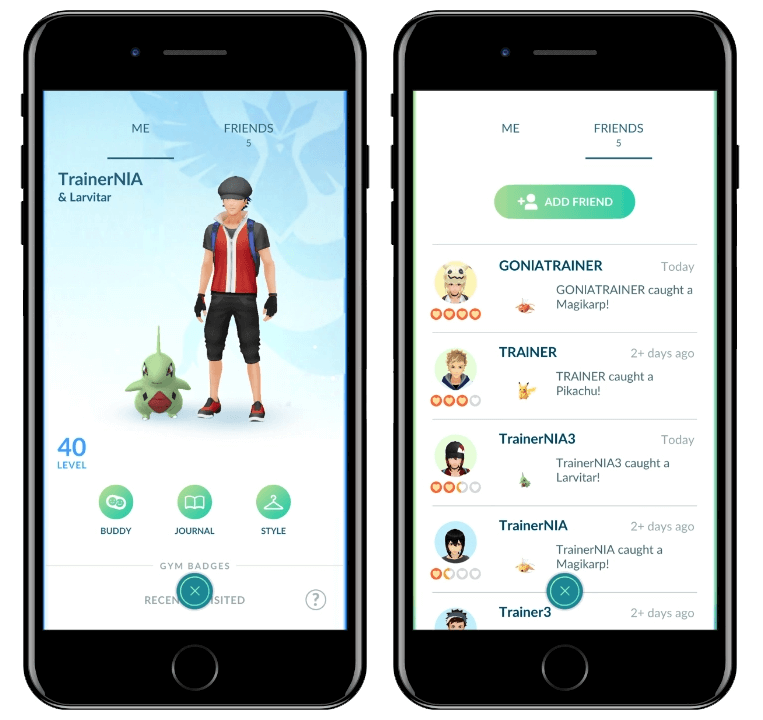 Go through your Pokedex and select the Pokémon you wish to offer as a trade.
Once you have offered a Pokémon for trade, the game will send out a confirmation message to you and your friend. This will include the cost of stardust for the trade to go through.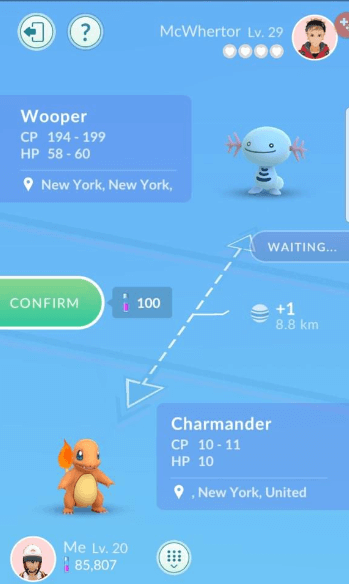 If everyone is agreed, you have successfully traded a Pokémon.
What is the Max Distance to Trade in Pokémon GO?
The max Pokémon GO long-distance trade is 100 meters. That can be a bit hard to judge without a measuring meter. For U.S. players, that is roughly 300 feet or about 100 yards. That equates to the full length of an American Football field.
That means if you are trading with another player in your apartment complex or business building, you will not have an issue. However, if you wish to trade with another user who is across the globe, you will need a GPS spoofer.
In some rare cases, Niantic will suspend current trade distance Pokémon GO rules for players during an event. This is either something hosted by the company itself or a holiday like Christmas, Easter, or Halloween.
How to Trade in Pokemon Go over Max Distance?
The maximum distance to make a successful trade is 100 meters, and Pokestops are also limited according to your physical location. This POGO trade distance was created by Niantic and is non-negotiable unless you have a reliable GPS spoofer. By convincing the game that you are located in a different part of the world, even if you have not left the comfort of your bed, you can trade with anyone you wish, regardless of the distance trading Pokémon GO rules.
Easily Trading in Pokemon Go Over Max Distance – iMoveGo
The easiest way to trade Pokémon with players from all over the world is to download and install iMoveGo from WooTechy. This is a powerful GPS spoofer that will make you appear like you are in a different part of the world by teleporting your trainer to anywhere you select on a map. With real-time movement features via a predetermined route or in-game joystick, you can make your training move to any location and enjoy trades, hunting, and rare Pokémon. Best of all, you do not need to jailbreak or root your device like other spoofers require, so your mobile phone is safe and sound while you play.
Key Features of Pokemon GO spoofer iMoveGo
75.000.000+
Downloads
Teleport your location to any place with just 1 simple click.

Draw customized routes for your Pokémon GO trainer to move along.

Works well on all location-based apps, such as Find My and Snapchat.

Spoof location on up to 10 devices at one time.

Free trial is available for every user.
Step 1: Click on Download Now and install iMoveGo onto your computer. Then, launch the app and connect your device to the computer via a USB cable/WIFI.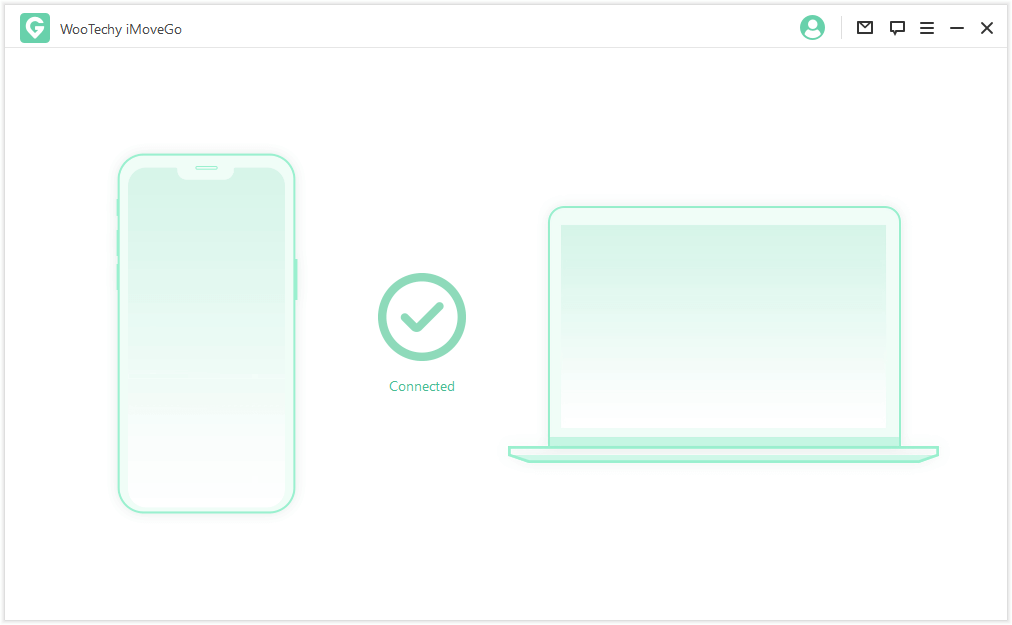 Step 2. Select the Multi-spot (or 2-spot) mode and create a route by clicking on the map or entering the address/coordinates. Next, click on Move and you are good to go.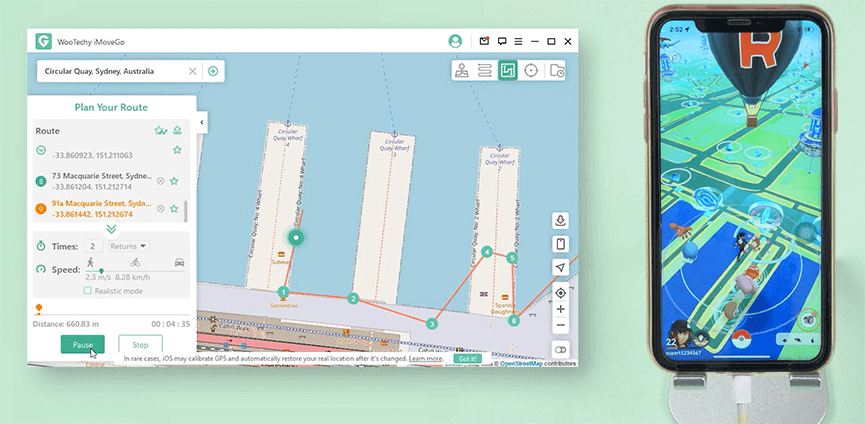 Step 3. If you want to control your real-time GPS by using a keyboard or mouse, select the 1st icon on the upper right corner to enable the GPS Joystick.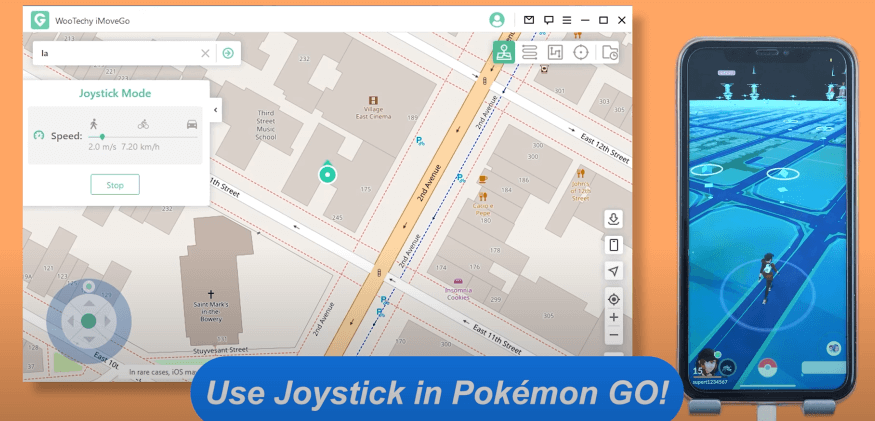 FAQs about Pokémon GO Trade Distance
Here are some of the more common questions about current trade distance Pokémon GO issues players are having in-game.
What is the best way to find the distance between you and another player? 
If you click on the portrait of the trainer you are trying to trade with, you should see the distance pop up as well. This will tell you if they are within range or a long-distance trade Pokémon GO option.
What if your friends are from across the globe outside of the normal range? 
The best bet, then is to use a GPS spoofer to make it appear like you are closer than you actually are for long-distance trading Pokémon GO in 2023.
Is trading still an option? 
Yes, Pokémon GO is still allowing players to trade within gameplay.
Are you able to trade Pokémon on your own account? 
No, you need to set up two different POGO accounts on separate devices. Then you can trade between the two accounts easily because they will be right next to each other.
Wrapping it Up
Pokémon GO is an excellent game that everyone should enjoy. Whether you are not able to move around or simply do not have the time to travel extensively, picking up iMoveGo is a great way to make long-distance Pokémon GO trades with other players. You can download a free version of the advanced software today and experience how the movement works before choosing to upgrade to the limitless travel version. Good luck and happy trading!