If you regularly stream content online, then you probably know that getting a blocked content message can put you in such a thwarting experience. Whenever this type of message pops up on your screen, it's a matter of geo-blocking. It is a technology used by content providers to restrict access to specific content based on geographic location.
Wanna hide your location online but don't know how to get past these geoblocks? Look no further because, in this article, we will teach you everything about VPN geo-spoofing and also discuss how you can spoof your location without using a VPN.
Part 1. What is Geo-Spoofing: An Introduction
Before understanding geo-spoofing, you need to know a bit more about what geo-blocking actually is. Lots of websites and online streaming services place geographic restrictions on their services these days. It is usually because of differences in international streaming rights, but it's not just something related to streaming sites. Government authorities at times also use geo-blocking to restrict news content and ban sensitive information from reaching the masses.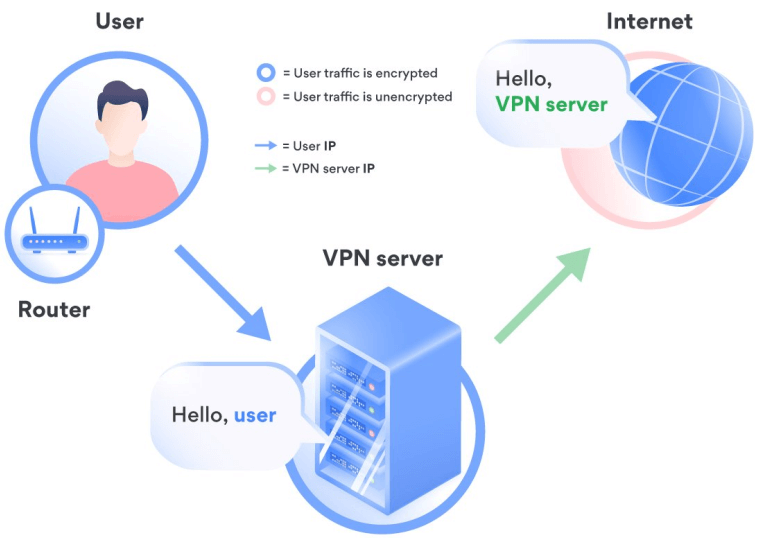 To fake your real location and get around these internet restrictions, geo-spoofing is the easiest and most common solution available. It simply means faking your current location and making your device look like it's somewhere else.
Geo-spoofing primarily involves changing your IP address, but to change your IP address, you will need some help from a server in your desired location, and that is where VPN comes into action. A virtual private network, also known as a VPN, accomplishes two things here.
First, VPNs tunnel your internet data through their own servers, which changes your IP address and makes it look like you are in a different location. Also, it will encrypt your signal so that it becomes nearly impossible for the content providers to know that you are faking your actual location.
Part 2. Advantages of Geo-Spoofing
People spoof their real-life geographical location for many reasons. In addition to accessing geo-restricted content and improving privacy, geo-spoofing can also be helpful against surveillance and in increasing browsing speed on certain websites/apps.
Before going forward, it is necessary to discuss the difference between geolocation and IP address.
The IP address routes internet traffic to your computer, but it doesn't reveal your location. For instance, if someone gets your IP address, they could only learn a bit about your internet connection such as which provider you use to connect to the internet.
On the other hand, anyone with your GPS location can easily locate you, your home, or any place from where you are using your device. Coming back to the topic, let's discuss some of the reasons why would one need to geo-spoof their location.
Boost Business Overseas
It is very safe to say that we are living in the digital age, and like every other thing, businesses also need to implement adequate digital marketing strategies these days. Many video hosting services, like TikTok, are great for increasing your brand's credibility and help you attract more customers to your brand. Suppose you live in India, but want to target the American market through TikTok. How would you gain a better understanding of what your potential audience is expecting? Using a geo-spoofing VPN, you can connect to a server situated in the US and make the platform believe that you are actually based in the US. In this way, you will be able to perform TikTok searches as a local person and adjust your marketing plans accordingly, which ultimately helps to boost your business in that region.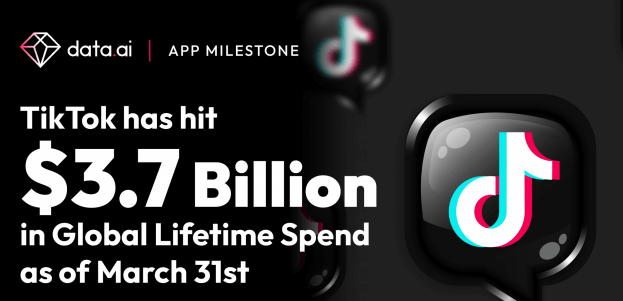 Target Worldwide Audience
According to the latest reports, more than 3.5 billion people in the world use social media. It shows that no matter what kind of business you are in, social media is a great medium to target a worldwide audience. Most online marketers don't realize this, but geo-spoofing can play a vital role in making their online marketing safe and better. Apart from providing a higher level of security, it can help you reach the target market on social media. If your client wants to target the audience in some other country, you can use VPN geo-spoofing to connect to a server in that region. It will help you to create social media strategies more effectively by knowing the interests and preferences of the potential audience.
Prevent Tracking
Due to unsecured internet connections, cybercrimes are on the rise all across the globe. It is becoming easier day by day for hackers to access your network and get their hands on your private data. The only way to keep your private information protected is by using a VPN geo-spoofing to change your IP. With geo-spoofing, you will be able to pretend you're browsing from another country so that you can prevent tracking and your data is unreadable to a cyber-thief or government.
Play Location-Based Games Effortlessly
If you like to play Pokémon GO, you might be limited to certain Pokémon types that you can catch depending on where you live. Finding Gyms or PokéStops can also be an issue, which takes much of the fun away from the game. However, you can change your Pokémon GO location right from the comfort of your home by geo-spoofing and that will make your app think that you are somewhere else. Changing your location on Pokémon GO with geo-spoofing will open up a whole new realm of possibilities and provide access to a hundred new cities and streets.
Avoid Targeted Ads
We all know that platforms like Facebook and Google use GPS locations to target us with ads. By spoofing your Facebook location or Google location, these ads might not get eliminated completely but they will become less geographically targeted. This makes it difficult for search engines and advertisers to keep track of your activities and target you with personalized ads, which will lessen the distractions towards you during your usual internet surfing.
Stream Blocked Content
The most common reason why people use geo-spoofing to fake their location on the internet is to access popular streaming services blocked in any specific location. Streaming services are incredibly popular all over the world, but their libraries vary from country to country. What if you want to view a show on Netflix US from outside the United States? With the help of VPN geo-spoofing, you can connect to a server in an American city, open Netflix, and access the geo-restricted content that people can watch only from a physical location in the US.
Part 3. The Safest Geo-Spoofing Method: A Step by Step Guide
After discussing in detail what geo-spoofing is and why someone would choose to geo-spoof their location, now you might be wondering how to do this. There are a couple of steps available to spoof your location, but we are coming up with a step-by-step guide that will make it incredibly safe to change both GPS location and IP address.
Step 1 Use GPS Spoofer iMoveGo
First of all, if you want geo-spoofing to any other location in your own country, then you probably don't need to use any VPN and simply perform this task with the help of a GPS spoofer.
For this purpose, WooTechy iMoveGo is a powerful software that can change your original location to any place without leaving your home. It offers a joystick option that makes it much easier for you to switch from one location to another.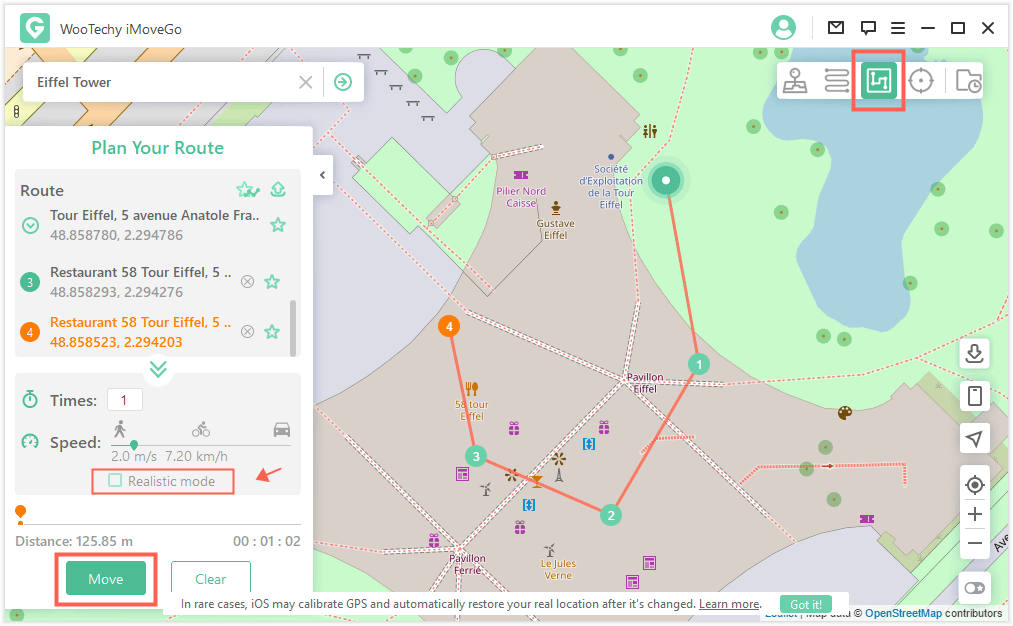 But unlike the majority of the other similar options available in the market, this program is much more than a fake location app. iMoveGo has several other features for spoofing the location that you can explore once you have it on your computer.
Key Features of iMoveGo
75.000.000+
Downloads
Change your location to anywhere in the world.

Simulate GPS movement with a customized speed.

Works well on all location-based apps, such as Snapchat, Find My and even Pokémon GO.

100% secure and provides a quicker geo-spoofing experience than any other solution available in the market

Compatible with both iOS and Android devices. (Including iPod/iPad)

Free trial is available for every user.
In any case, if you want to change your country so that you can appear to be in a location of your choice overseas, then you will also need to meet the coming steps.
Step 2 Enable Your VPN to change IP address
Using a VPN is the next step if you want to change your IP overseas. Whenever you connect your device to a VPN network, it starts acting as if it's on the same local network as the VPN. Then, your network traffic is sent over a secure connection and it also starts encrypting all your data. A geo-spoofing VPN offers various benefits. It fakes your location and provides a number of security advantages so that you can enjoy greater online freedom and anonymity when using a VPN.
You have much to gain by using a VPN; however, not all VPNs are built equal. Here, we are going to share some tips that you should consider while choosing a reputable VPN provider:
Study the logging policy of the potential VPN providers. It helps to know what kind of information your VPN provider will store.

Inquire about the level of encryption they are offering. It will make sure that whether or not the particular VPN can serve your purpose.

Find out the number of servers they have. This will assure you that any maintenance doesn't mean that you won't have access to their service.

Last but not least, check the speed that you will receive.
Top 3 VPNs for Geo-Spoofing
Now you know the various benefits that you need to look for before selecting the best VPN for geo-spoofing, the following are some of the best options for both paid and free geo-spoofing:
1) NordVPN
With its huge server fleet, NordVPN is one of the best VPNs available right now for spoofing your location. It works with a wide range of streaming, including Netflix and Amazon Prime Video, and ensures that your real IP will stay hidden behind a strong AES-256 encryption barrier.
Pros
Offers a massive server fleet

24/7 support and a no-logs policy

Up to 6 simultaneous connections

Great speed and reliable kill switch
Cons
Doesn't come with any free version
2) ProtonVPN
ProtonVPN is yet another solid choice for geo-spoofing VPN that has a free version, which provides you with pretty decent speed and servers in 3 different countries. However, ProtonVPN's paid plan includes servers in 63 countries. Like most of the top VPNs, it also uses AES encryption and also comes with a kill switch to prevent your IP address from any accidental leaking.
Pros
Free geo-spoofing VPN

10 simultaneous connections with the paid plan

Allows to select from a vast range of countries
Cons
No live chat option for the users
3) IPVanish
The next option in our list of the best VPNs for geo-spoofing is IPVanish. It is considered as one of the fan favorites due to plenty of useful features and that too with affordable pricing plans. With servers in over a dozen US cities, it allows unlimited simultaneous connections.
Pros
Affordable subscription price

Offers a huge selection of countries

Any number of simultaneous connections with great speed

27/7 live support is available
Cons
No kill switch for Android and iOS users

Doesn't have any free plan
Step 3 Check Your IP Address and Disguise Rate [Avoid Detect]
Once you have enables GPS spoofer and connected a reliable VPN (when geo-spoofing overseas), the last thing you will need to do is to check your IP address and disguise rate. Make sure that your disguise rate must be higher than 90%.
Check Your IP Address – Click Here
Check Your Disguise Rate – Click Here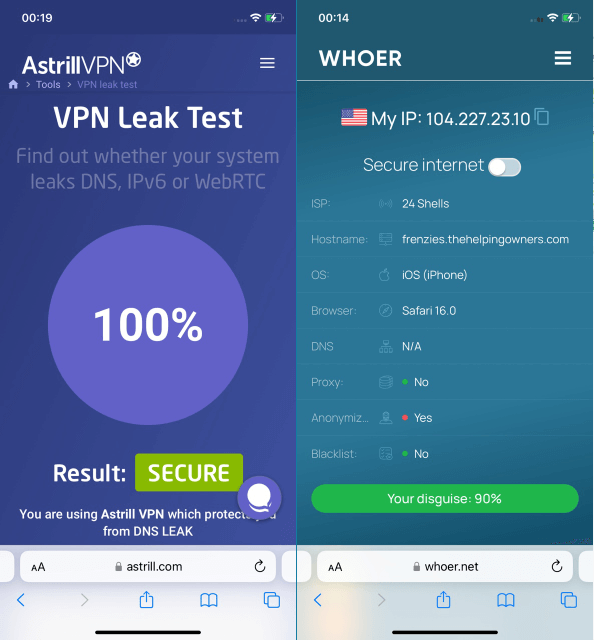 Note
It is very important to follow this method with a lot of caution and responsibility. If you miss any of the steps mentioned above, it can result in limited views, being detected, and blocked.
FAQs About Geo-Spoofing
Is Geo-Spoofing Illegal?
Spoofing your location is not considered as illegal in the majority of the countries, as the geo-spoofing tools generally work on the principle of accessing geo-restricted content instead of accessing copyrighted content. However, if you're intended to spoof somebody's device or planning a GPS spoofing attack, then it is an offense, and law enforcement agencies can take serious actions if you get caught.
If you only want to change your actual location to stream blocked content or for any other similar purpose, then nobody will raise an eyebrow.
Do All VPNs Let You Geo-Spoof?
No, most of the VPNs available these days claim to geo-spoof your location but they can actually just change your IP address. This is the reason many users can't spoof Pokémon GO with VPNs and target a specific audience on TikTok. As we have already discussed in the article that changing GPS location is completely different from hiding an IP address, you need to use a reliable GPS Spoofer to change your real-life geographical location.
To Conclude
In this guide, you have learned that geo-spoofing is a great way to access geo-restricted content with added privacy and security. Where geo-spoofing is useful for a wide range of companies and tasks, it is also essential to remember that not all VPNs are created equal. You must do adequate research before finalizing a geo-spoofing tool and go for the one that meets your requirements perfectly. Considering all these things, we recommend you to use WooTechy iMoveGo because it is easy to use, allows you to access geo-restricted content, and encrypt your data efficiently.