Facebook marketplace is a simple eCommerce feature implemented by Facebook that allows everyone to sell almost anything they'd like. You get the added benefit of affordable prices and the ability to pick your product up whenever you want. However, what if you can't find any good deals in your area and want to change location on Facebook Marketplace?
Or, let's say you are in the process of moving houses and you want to see if anyone close to your new home has furniture that you like. It will make the pickup much easier, and you get to know your area better in the process. To do this, you will need to change your location on Facebook marketplace, and we will show you how.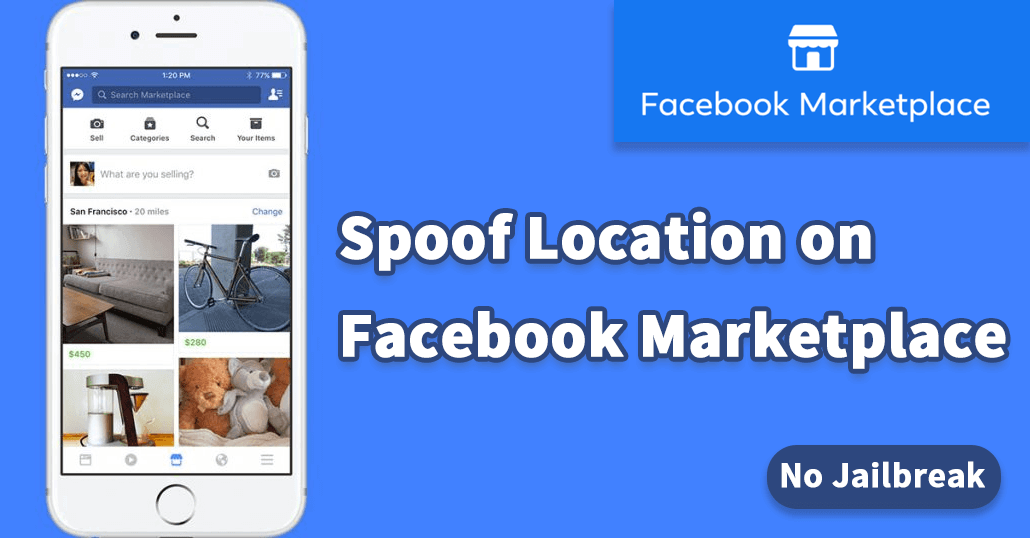 Part 1. Pros and Cons of Changing Location on Facebook Marketplace
First, let's cover the good and bad of changing location on Facebook marketplace.
Pros:
Changing your location gives you access to search for region-specific items.

You are able to view listed items in several different areas, which will make it easy to find the best deals available on the platform.

It will allow you to mask your location when posting items for added security.
Cons:
Finding items further out from your immediate vicinity means longer travel time to pick up the product.

While you are focused on one area of listings, you may miss good items that are posted in your area.

Going back and forth between locations can take multiple steps. Keep reading to find an easier way to change your Facebook marketplace location in just one click.
Part 2. How Do I Change My Location on Facebook Marketplace?
Depending on which device you use to log on to browse Facebook, the steps on how to change the Facebook marketplace location will be a little different. Below, we show you how to do it on an Android device, iOS device, and through the desktop website.
1

Change Facebook Location on Android Device

When looking at how to change location on Facebook Marketplace for Android devices, there are four steps you need to follow:
Install a location spoofing app on your device. Fake GPS location is such an app to download.

Enable the developer options on your device. Open Settings and scroll down to click on Systems. Go to 'About Phone' and tap on the build number rapidly for about seven to eight times. This unlocks the developer options.

Click back and click on the Develop options item.While inside the Developer options menu, click the toggle at the top to turn it on. Then, click on the location spoofing app that you have downloaded.

Pick the location, and you are good to go.
2

Change Facebook Location on iOS Device

When looking at how to change location on Facebook Marketplace for iOS devices, you also have to follow four steps to get this done:
First, you have to jailbreak your device. If you are not sure how to do so, click here to read a guide on how to.

Download Cydia. It is an app that acts as a marketplace to download anything onto a jailbroken device.

Open Cydia marketplace on iPhone and download a location spoofing app such as 'Location Faker'.

Run the app and enter the longitude and latitude values of the location you want to change to.

Open Facebook marketplace and enjoy.
3

Change Facebook Location on Their Website
Go to Facebook.com on your desktop or laptop.

Click 'See More' to open the drop-down menu on the left side of the screen.

Open 'Marketplace'.

Click on your location displayed as one of the filters on the left side of the screen.

Here, you can enter a ZIP code or name of the city you want to change your location to.

You can adjust the radius to how far you want the search to expand to.

Click 'Apply', and you are good to go.
Part 3. Spoof location on Facebook Marketplace in one click
After showing you how to change location on Facebook marketplace on all devices, you can see how things can get a little complicated in the process. The most straightforward process out of the three options mentioned above is accessing the marketplace on a computer. However, you will notice that even that is not too accurate. Plus, you will have to readjust your location constantly.
To avoid all the hassle of the above steps, we have a solution that you can download, set up, and start changing your location within a few clicks.
iMoveGo is a software that allows you to change your location on Facebook marketplace and any other location-based app with one click after installation. Simply connect your Android phone or iPhone to your computer, open the application and drop a pin anywhere on iMoveGo's map feature to change location.
Key Features:
Spoof your GPS location to anywhere you desire.

Save your favorite locations where you can boost your business or sales.

Supports both iOS and Android devices (including iOS 16).

Work well on all location-based apps, such as Facebook, Tinder, and bumble.

Free trial is available for every user to get initial experience.
Steps to Fake GPS with iMoveGo
Step 1. Install iMoveGo and connect your iPhone or iPad to your computer using a USB. Unlock your device, and be sure to tap Trust when it prompts.
Note: After connecting via USB successfully for the first time, you can connect your phone to the computer via Wi-Fi next time.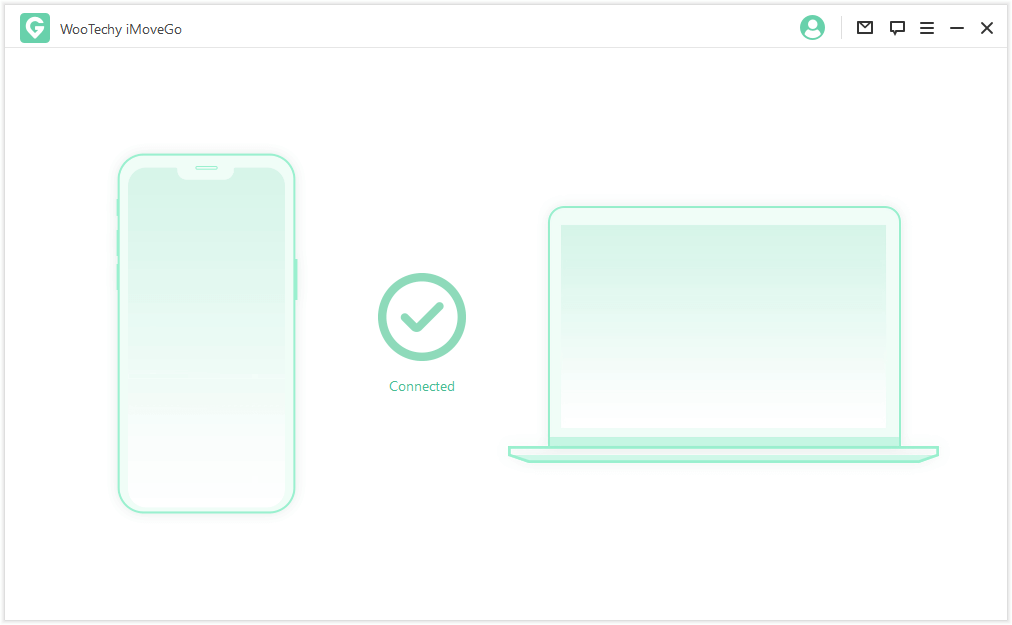 Step 2. Select a new location using the Teleport Mode (the 4th icon). Once you have a destination selected, click the Move option.  You can even create a customized route with Multi-spot Mode or Two-spot Mode.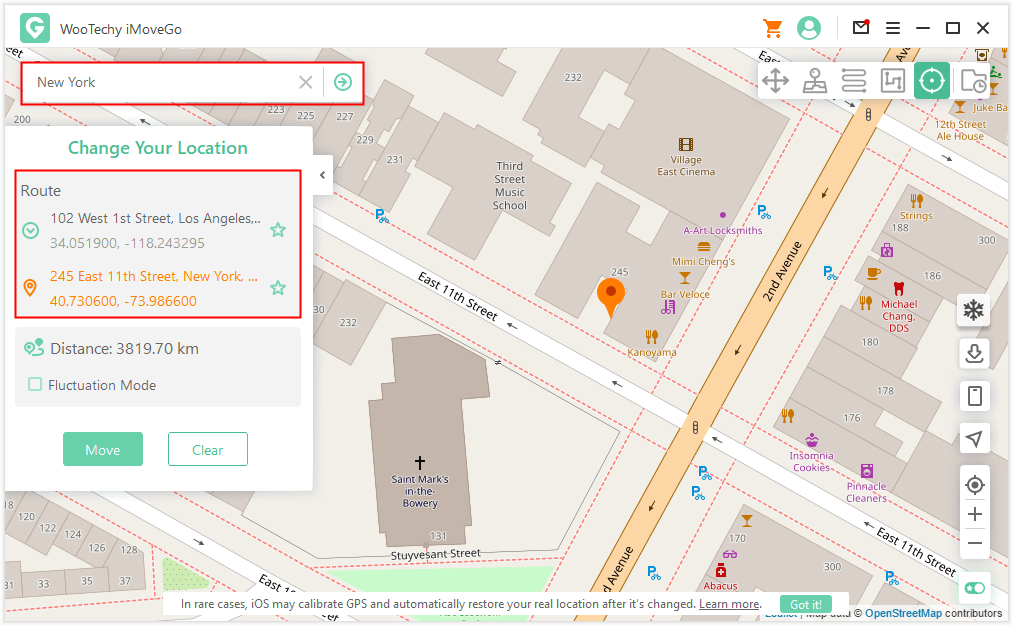 Step 3. iMoveGo will change your location or complete the movement as planned. The changes will be updated to Life360 timely.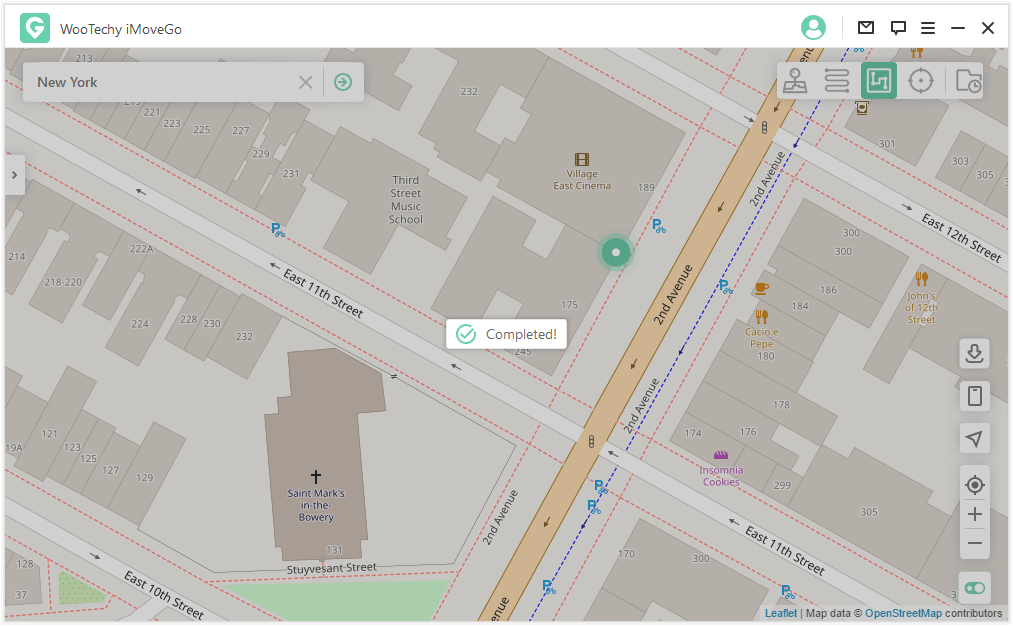 This change will instantly reflect on your Facebook marketplace profile, allowing you to access any sale anywhere.
Conclusion
Geo-location-based apps such as Facebook marketplace restrict users' access based on where they live. Do not succumb to these limitations. With modern technology, you can quickly work around these rules and enjoy the app to its full extent.
In this article, we have shown you how to change your Facebook marketplace location on your Android, iPhone, and computer. However, the fastest, most secure, and easiest way to do this is by downloading iMoveGo and changing your location instantly and as many times as you want, with just one click.