Pokémon Go spoofing apps let players change their GPS location and get access to rare Pokémons as well as exclusive in-game events which might not be available in their area otherwise.
However, given the sheer number of such apps in the market, it can be difficult to find the right for yourself. Therefore, in this article, we provide you with the list of the 5 best Pokémon Go spoofing apps for free or for an affordable price in 2023!
Below you can find the list of the best spoofing apps for Pokémon Go.
1.WooTechy iMoveGO
WooTechy iMoveGO tops our chart for the best spoofing app for Pokémon Go. Providing tons of features and serving millions of people worldwide, iMoveGO prides itself in vigorously protecting the privacy of its customers. While the free version covers 100% of a client's needs, the paid version significantly hypes up the user experience!
1

Features of Wootechy iMoveGo

Designed to seamlessly work with all location-based apps, iMoveGo is a powerful WooTechy Pokémon Go spoofing app tool that allows you to simulate GPS movement with a customized route and speed. Thanks to its virtual joystick control as well as keyboard support, you can control your GPS movement with the utmost 360-degree freedom in the game. Whether you have an iPhone, Android, iPad, or Tablet device, iMoveGO is compatible with all of their versions of them (including iOS 16 and Android 13.)

Moreover, with its availability for both Windows and macOS, it is the perfect solution for gamers who want to take their virtual adventures to the next level. And the best part? You do not even need to jailbreak your device!
2

Steps to Spoof Pokemon Go Locations with iMoveGo

The process to get started with WooTechy iMoveGO are fairly straightforward. To learn how to spoof Pokémon Go with iMoveGO, follow the following steps:

Step 1: Download and Install the app on your PC.

Step 2: Now connect your iPhone to your PC via a USB cable and click the "Trust" option on your mobile device. Also, in the future, if you do not want to connect via the USB cable, then you can also connect your iPhone to your PC via the same Wi-Fi connection.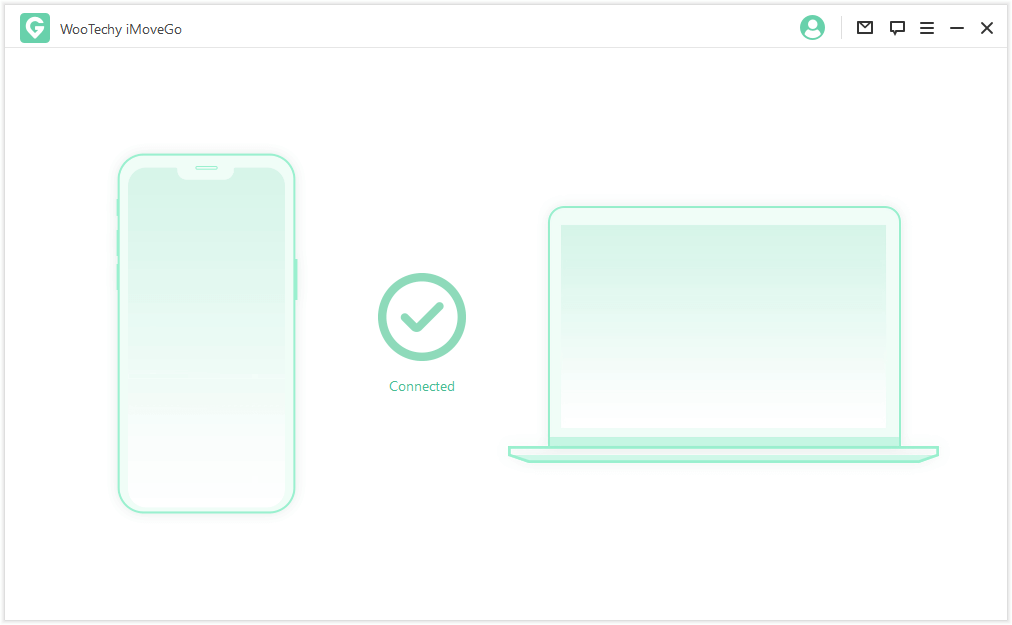 Step 3: Now, in order to simulate your movement, there are 4 modes available in front of you: Teleport Mode, Two-Spot, Multi-Spot, and Joystick. Choose any and begin your journey.
Teleport Mode: (the 4th option from the upper right corner of your screen)
After entering the desired location that you wish to go, your GPS coordinates will be set for that location. And you can quickly teleport Pokemon characters anywhere.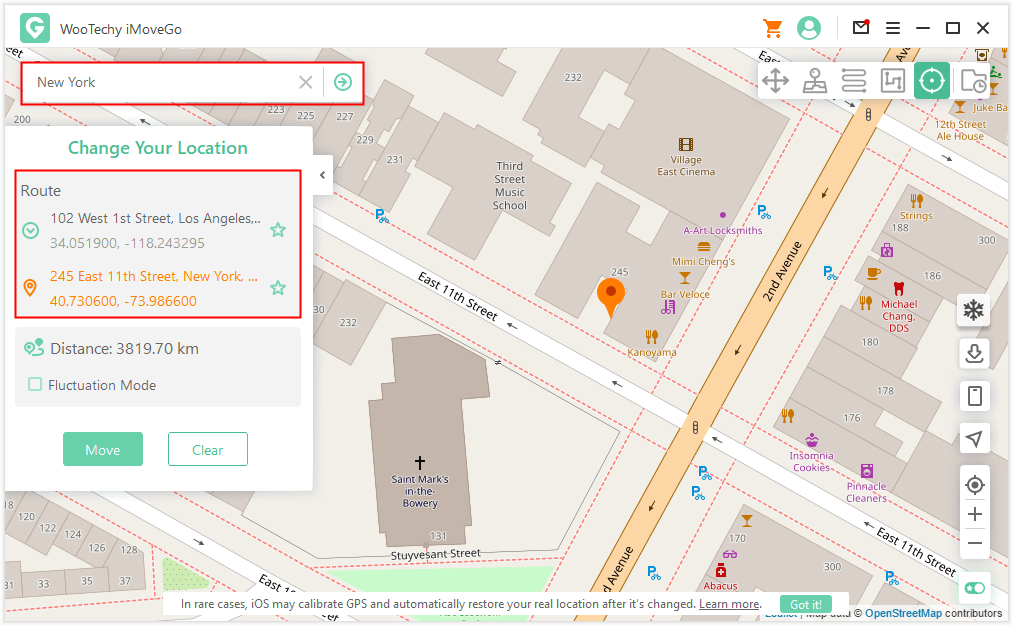 Two-Spot & Multi-Spot: (the 2nd and 3rd options)
Enter different spots you want to spoof, your GPS will be changed along the path and you can custom Pokemon routes.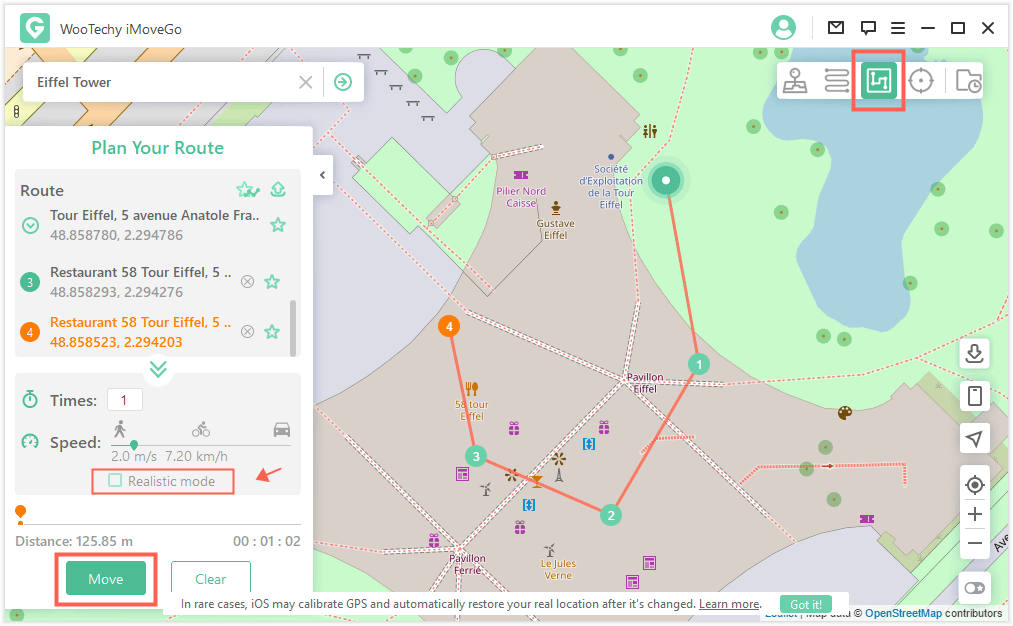 Joystick Mode: (the 1st option)
The virtual location will appear in the bottom left. You can control the Pokemon Go location with your keyboard or mouse.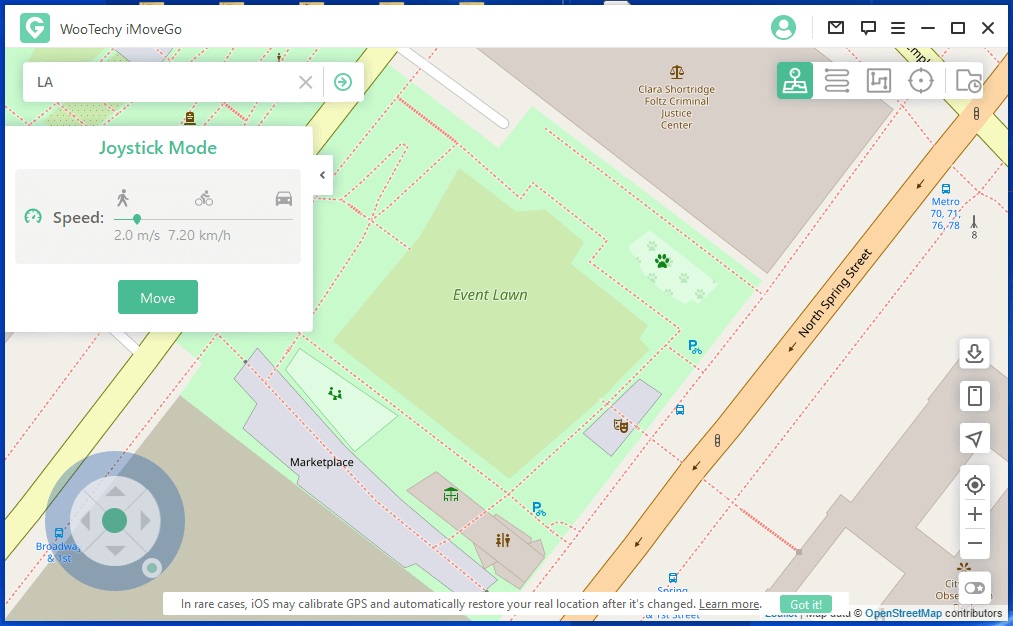 2.MobiAnyGo
Developed by EaseUS, MobiAnyGo bags the second place in our list of the best spoofing apps for Pokémon GO. Although it is a good Pokemon GO spoofer, MobiAnyGo falls short when compared with others.
1

Features of MobiAnyGo

Just like iMoveGO, MobiAnyGo also boasts several features. It lets users change and simulate their GPS coordinates, supports a range of iOS versions, and does not require jailbreaking. However, it does not support Android devices, is limited to Windows only, lacks GPX import/export, and also does not feature a lifetime package license for its application. In addition, it is priced relatively high for the limited number of features it offers, and also, its support for iOS 16 suffers from minor optimization issues as well. Nevertheless, it is a good Pokémon Go Spoofing app.
2

Steps to Spoof Pokemon Go GPS with MobiAnyGo

Here is a guide on how to spoof Pokémon Go using MobiAnyGo:

Step 1: Download and Install the app on your PC. Connect your iOS with it using the on-screen instructions provided.

Step 2: "Fix the Problem" when pop-up the prompt about Apple Mobile Device Service.

Step 3: On the upper left screen corner, search for the location that you want to go or simply tap on a location on the screen.
Step 4: When done with the above tap, click "Move" and you will be teleported to that location.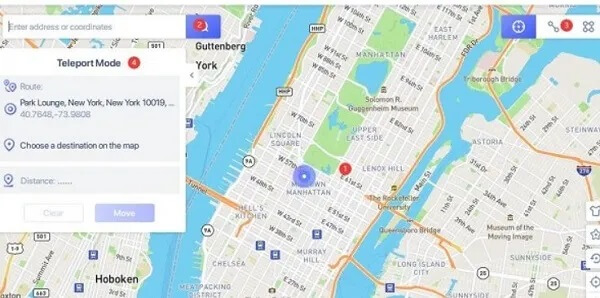 3.PokeGo++ 2.0
Yet another product by Global++, PokeGo++ 2.0 is a tweaked version of the original Pokémon Go app. Currently, it is one of the better Pokémon Go spoofing apps out in the market. However, this app might not prove itself friendly for non-tech users as it requires a lot of technical tinkering with one's phone.
1

Features of PokeGo++2.0

As a standalone tweaked Pokémon Go app, PokeGo++ 2.0 lets players catch Pokémon all over the world without ever leaving their homes. It has a built-in joystick feature for flexible movement and teleport functionality to find rare Pokémons. Moreover, PokeGo++ 2.0 also incorporates filters to filter the IV list by mythical Pokémon as well as by baby Pokémons. Furthermore, the updated Pokémon feed generator lets you customize your feed with many new options as well. Admittedly, these are a few of the many features provided by PokeGo++ 2.0.
2

Steps to change Pokemon Go Locations with PokeGo++2.0

In order to use this Pokémon Go spoofing app, you are required to jailbreak your device. There are a couple of ways to download PokeGo++ 2.0 on your device, however, Cydia Impactor is the most popular one.

Step 1: Download Cydia Impactor from its official website and install it on your computer. Do the same for PokeGo++ 2.0 IPA file. Now, connect your iOS device to your computer with a USB cable. Launch Cydia Impactor and drag the tweaked PokeGo++ 2.0 file onto it. When prompted, enter your Apple ID and password. Cydia Impactor will now install the IPA file after you give it permission to start signing it on your device.

Step 2: Lastly, on your device, go to Settings > General > Device Management > Profiles > Profiles and Device Management. Make sure to trust the profile associated with your Apple ID. Finally, you can now run PokeGo++ 2.0 on your device.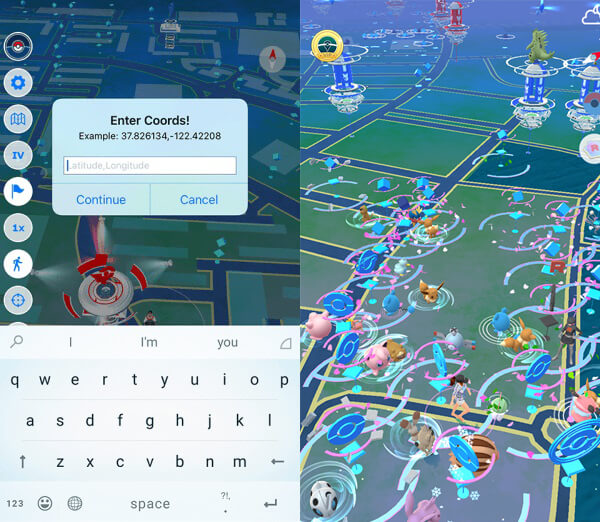 Note
Due to Apple restrictions, this IPA file will expire every seven days, you would have to repeat the above steps after installing the Cydia Impactor every week.
4.Fake GPS Location – Android
With downloads running into the millions and still counting, Fake GPS location is easily one of the best spoofing apps for Pokémon Go. Within a matter of seconds, this app alters your GPS coordinates and places you somewhere else entirely on the map. Moreover, it tricks every other app on your device into believing your spoofed location address. As such, it works flawlessly with Pokémon Go.
However, though it works without any issue, Fake GPS location is very limited in terms of its features and functionalities. It only allows users to teleport their current location only. Moreover, it is only available for Android devices. Plus, when you delete this app, your GPS coordinates are permanently stuck to your last spoofed location. Though there are several solutions to this issue, it quickly becomes nagging and irritating.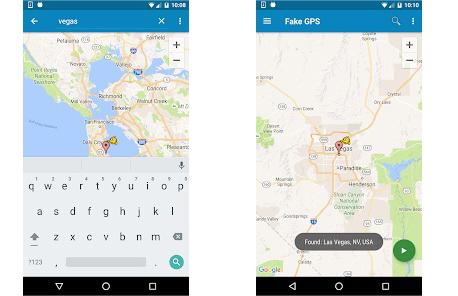 5.Surfshark VPN
Lastly, Surfshark VPN completes our list of the 5 best Pokémon Go spoofing apps for free in 2023. Just like Fake GPS location, Surfshark has a number of downloads that goes into millions. This Pokémon Go spoofing app is compatible with almost every major platform: Windows, macOS, Linux, iOS, and Android. Sure, apart from the free version, you can get more features from a paid subscription.
Surfshark is a multi-function application. Besides spoofing location, it also lets users get rid of ads, secure their device, as well as connect to one of the 3200+ servers. However, at the same time, its spoofing functionality is not that advanced. It only teleports users to other locations and lacks any mechanism for simulation. And this increases your chances of being detected by Niantic and, consequently, getting banned from playing Pokémon.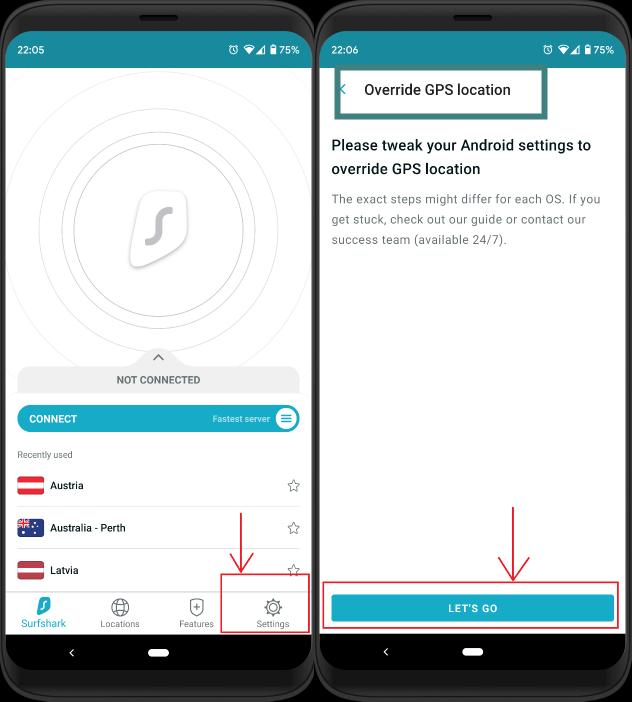 Final Verdict
There are many spoofing apps for Pokemon Go. I have tested and get the best 5 spoofers. Amount that, I would like to say the only Pokemon Go spoofing app that meets every need of a Pokémon Go trainer is WooTechy iMoveGO. Where other Pokémon Go spoofing apps lack in one way or the other, iMoveGO fills in the gap.