Mobile games have greatly advanced in quality and can provide console-level experiences. Emulators tend to provide better performance and controller support for some games making them more enjoyable.
Emulation has also greatly helped in the game preservation of legendary titles such as Pokemon Go, Super Mario and Sonic and other classics. This guide will show you the best emulators for iOS and Android.
Part 1: Can you Play Mobile Games on PC, such as Pokemon Go?
Yes! It is possible to play mobile games on your PC using emulators nowadays using an emulator. An emulator is a program that allows you to run software designed for one platform on another platform. In this case, you would use an emulator to run Android or iOS games on your PC.
There are several emulators available that can help you run mobile games on your PC, such as BlueStacks, NoxPlayer, LDPlayer, and Gameloop (formerly known as Tencent Gaming Buddy). These emulators can simulate the Android or iOS environment on your PC, allowing you to install and play mobile games.
We tested several above emulators' performance and optimization running Pokémon Go. Here we display the best Emulator for iOS and Android.
Part 2: The Best Pokemon Emulator iPhone & Android
2.1

Pokemon Emulator iOS: Delta
Check the advantages of Delta Emulator
Delta doesn't require any jailbreaking and supports many iOS versions.
SNES, N64, and GameBoy emulation support.
Full support for iPhone, iPod touch, and iPad.
Save states and cheats
Controller support
Multi-System feature
Native iOS framework UI, colour image, CloudKit, and CoreDelta.
Follow these steps to use the emulator.
Download the Delta Emulator from bignox safely and install it. There are three ways of adding games to the delta emulator. This guide will show you both ways of adding ROMS to the emulator.
Method 1
Open the built-in browser and search for the game you wish to emulate.
Download the ROM file from a trusted site to avoid malware and viruses or any other faults.
Once the ROM is downloaded, right-click the file and go to the 'open with' option.
Select the Delta emulator from the list.
Delta Emulator will launch the game.
Method 2
This is an alternative method to run your games on the emulator.
Download the ROM file on your PC and connect the iOS device to your PC.
Go to iTunes and select the connected iDevice.
Move to the apps section at the top then tap on the file-sharing options.
Choose delta from the list.
Proceed to click and drag the ROM files to the emulator window.
From the Delta window, select add then choose the source as iTunes.
Method 3
If the ROM files are already uploaded to any cloud storage such as Google Drive or Dropbox, the Delta emulator will automatically detect them and download them when you sync your accounts.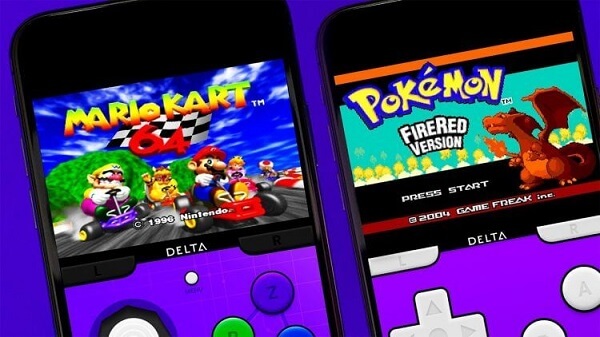 2.2

Pokemon Emulator Android: NoxPlayer

We got the Android users covered as well. Actually, they are many people choose to spoof Pokemon Go on BlueStacks. But if you're looking for a good Android emulator with a simpler procedure, we recommend the NoxPlayer emulator. The emulator has a host of features and perks that give it an edge over other emulators currently available. The NoxPlayer emulator is highly recommended for Pokémon Go players looking for a good emulator.
Features of NoxPlayer Emulator
Supports peripherals such as gamepads and keyboards.
Script recording.
Multiple instance support.
Multitasking.
Optimised gaming performance.
Easy to use controls.
Android 9 emulation supports.
How to UseNoxPlayer Emulator for Pokémon Go
Safely download the Noxplayer emulator from here. After downloading, install the emulator and open it.
Open the Google Play Store and install Pokémon Go.
You can start enjoying Pokémon Go as soon as the installation is complete.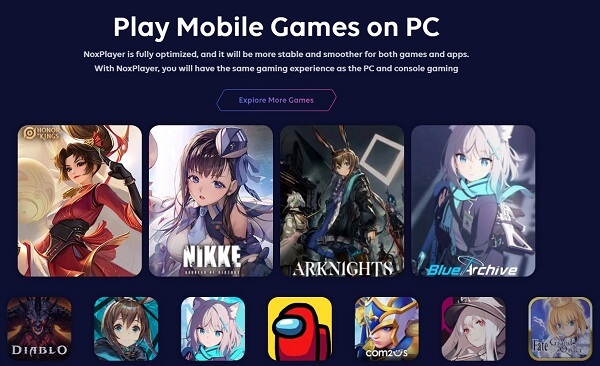 Part 3: How to play location-based games with an immobile device
Play mobile game on PC is possible. It is useful for mobile games where you don't need to move your position. But you may probably wondering how you will be able to play Pokémon Go without having to move around.
For Jailbroken iPhone users, there are ways to simulate movement in Pokémon Go without changing your location physically. There are various methods of simulating Pokémon Go movement even for non-root devices.
Worry not because Wootechy iMoveGo will solve all your Pokemon Go GPS signal problems. We'll guide you through the steps of using iMoveGo to simulate GPS in Pokemon Go.
iMoveGo has a host of features that make it ideal for Pokémon Go and other location-based games. Here's a list of features of iMoveGo.
75.000.000+
Downloads
Instant safe teleportation to any part of the map.

Compatible with Android and iOS devices (including latest iOS 16 and Android 13).

It works well with all the location-based apps including social apps.

Custom routes in two-spot and multi-spot modes.

Control the location direction with in-built Pokemon Go Joystick.

It doesn't require rooting or jailbreaking to operate.

The app comes with a free trial to allow users to test the experience.
3.2

How to use iMoveGo to play Pokémon Go

Step 1: Download and launch iMoveGo to your PC and connect your device via a USB cable. You will be able to connect via wi-fi after the first connection.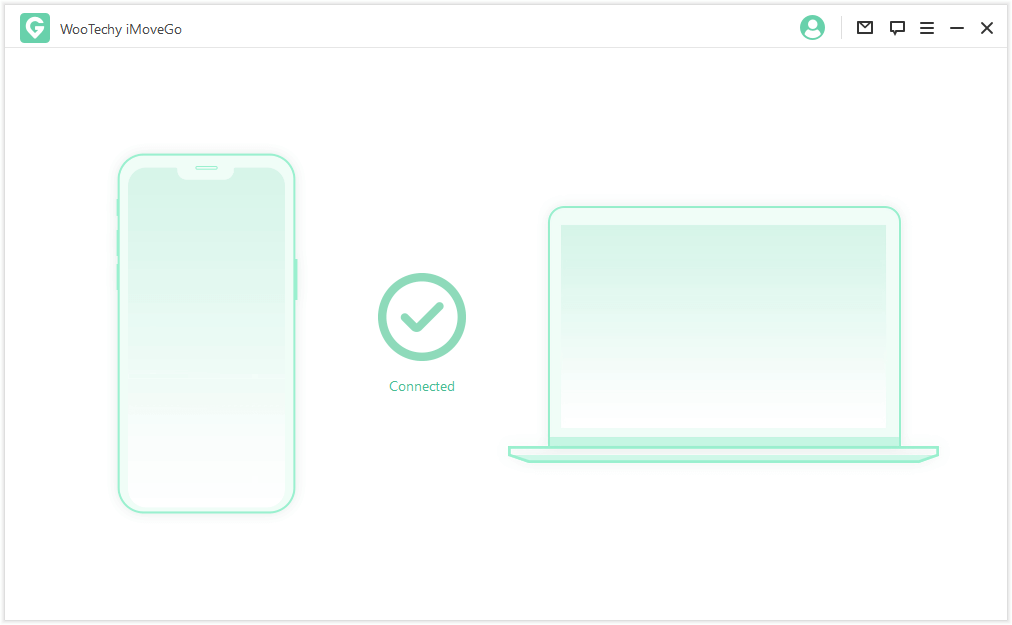 For Android users:
Open USB debugging options and choose Media Transfer Protocol. Ensure the connection is steady as well.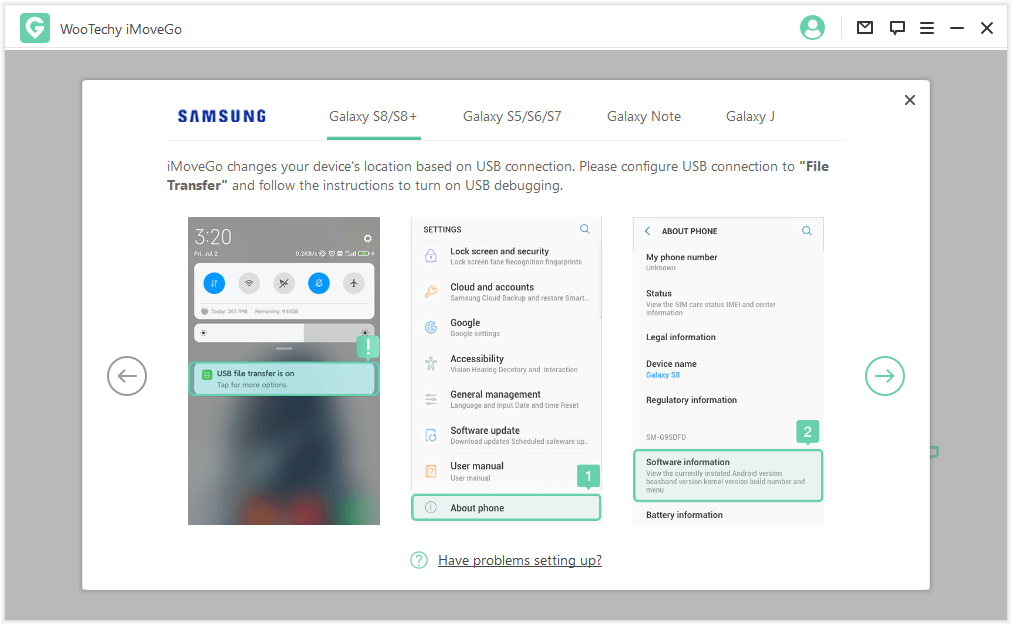 Step 2: Use the iMoveGo map to pinpoint a location on the teleport mode option found in the top right corner. You can insert a city or location you desire to move to. In Two-Spot Mode or Multi-Spot, you can custom and simulate the movement like you are walking normal in the real world.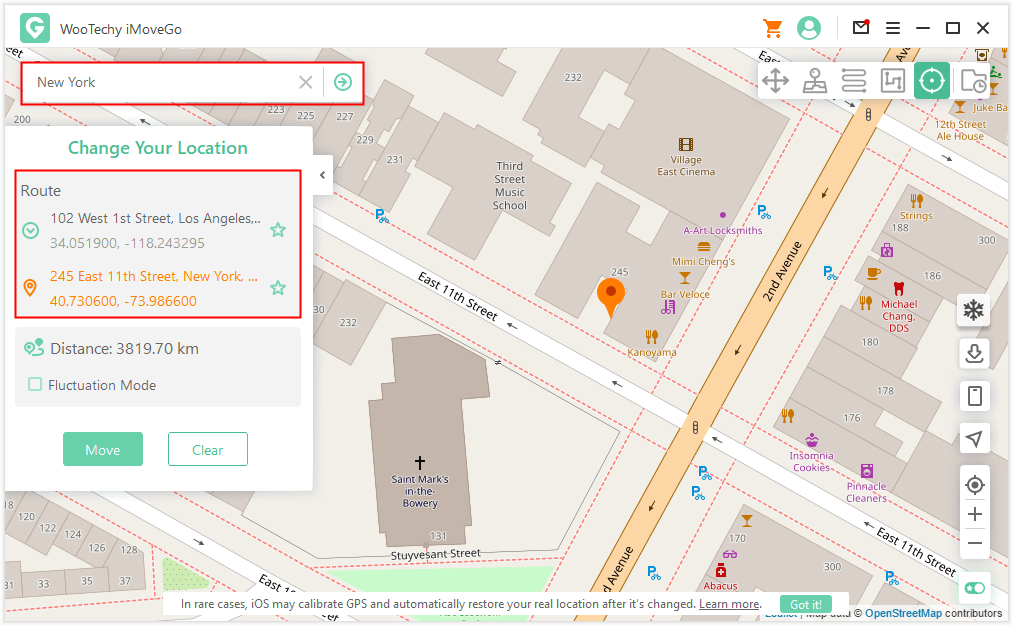 Step 3: Click on the "Move" button to make your GPS appear from the area and not your real home.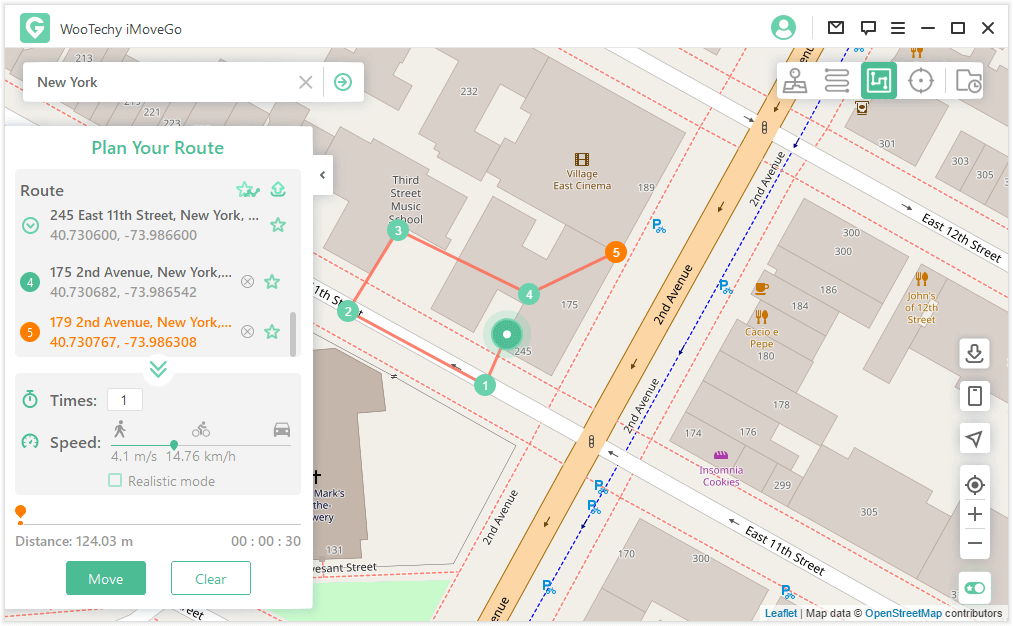 Step 4: You are now able to explore the best raid spots from anywhere in the globe with a click.
Final words
There are many Pokemon emulators can be chosen. From my test, I may think Delta Emulator and Noxplayer are the best. Sure, you can select one meets your needs most.
However, when it comes with Pokemon Go GPS spoofing, iMoveGo will help you simulate GPS movement without necessarily having to move. Download iMoveGo on your computer to experience Pokémon Go in ways you never imagined.