GPS Joystick by App Ninjas is a popular location spoofing app, especially if you're trying to fool Pokémon GO and collect Pokémon without leaving home. However, many find that using the app is tricky. By the time, you might have been tired of spending much effort to learn how to set up the app. Lucikly, this page will show you the ultimate guide on using GPS Joystick by App Ninjas and an alternative without complicated steps.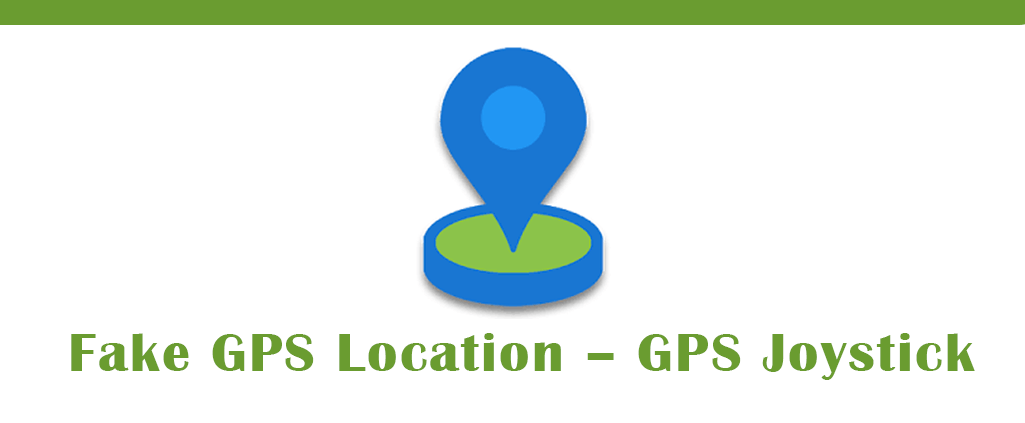 Part 1. Key Features of Joystick by App Ninjas
With GPS Joystick by App Ninjas, you can teleport your location on most apps that uses your GPS location. Moreover, you can use its joystick to simulate GPS movement.
Allows you change GPS location by entering latitude/longitude.
Control the directions when you using the joystick.
Save a route or spot you desire.
Pause and continue the movement at any time.
Part 2. How Do I Use GPS Joystick by App Ninjas
Firstly, the App Ninjas offers two versions of the GPS Joystick app. You can download it directly from Google Play store or download the unlocked version from their website.
Since some apps might detect a fake location, the developers recommend that you download the unlocked version. However, the process is complex and you will need to do your research on which version is appropriate for your device.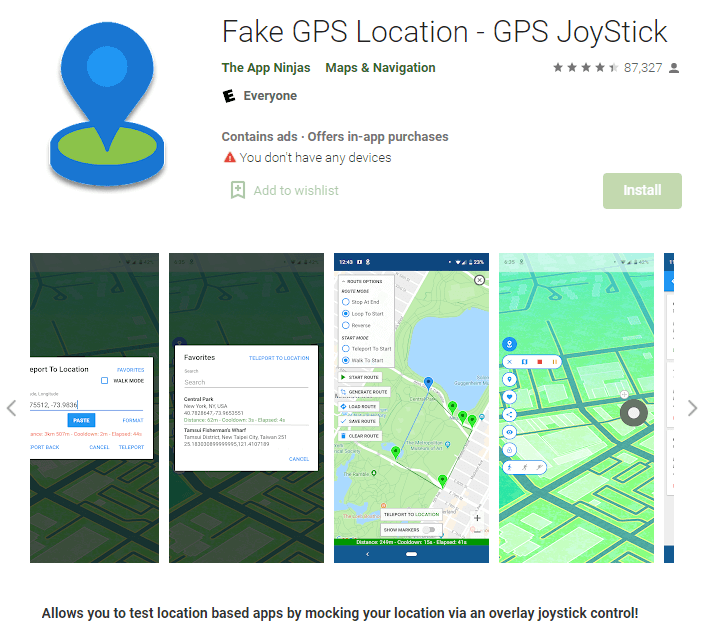 Once you've downloaded the version you need, you must choose an option to install it from Smali Method, the root method, and the no root method.
Using Smali or rooting your phone requires a high degree of expertise, you have to complete the process in on your computer. As for the no root method, it requires you to use an older Android device, which might be impractical for you.
Click here to read the detailed Guide.
After successfully installing GPS Joystick by App Ninjas, follow the steps below to change your location.
Step 1: Launch Fake GPS Location-GPS Joystick on your android phone.
Step 2: Enable Developer Mode by going to Settings, then About phone, and tapping on Build number seven times.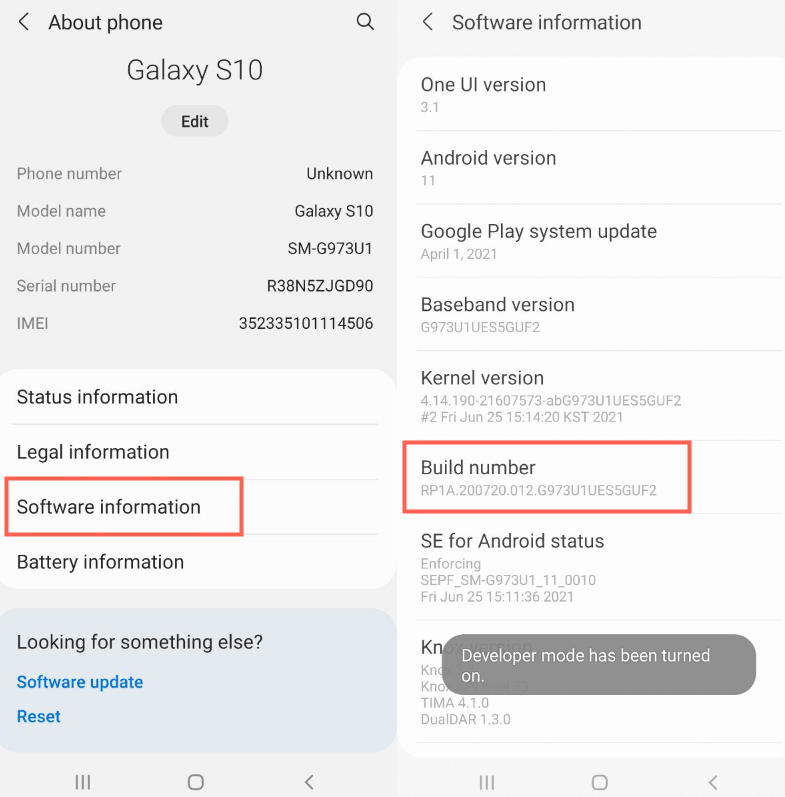 Step 3: Go to Developer options and choose Select the mock location app by setting it to GPS Joystick.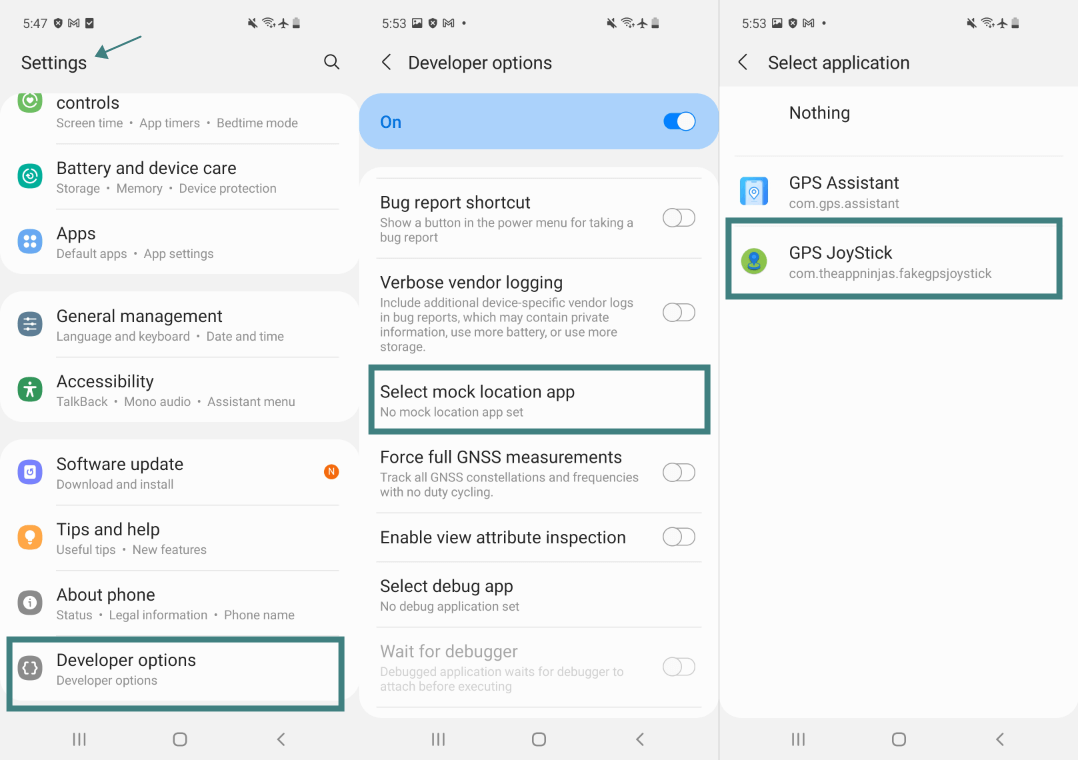 Step 4: Enter the coordinates of the location you desire and create a rout on the map. Afterwards, you will see a joystick appear on your screen.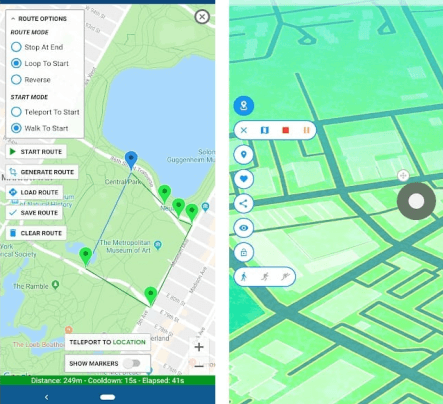 Part 3. Full Review of GPS Joystick by App Ninjas
All things considered, Fake GPS location – GPS Joystick is a decent option for navigating locations, but with massive barriers to getting started. Here are the pros and cons of Fake GPS Location.
Pros of GPS Joystick App Ninja
1. Save routes and keep track of past routes.
2. Displays distance and cooldown info for Pokémon GO.
Cons of GPS Joystick App Ninja
1. You must search for locations using coordinates.
2. Complicated setup.
3. Joystick doesn't always work.
4. Might encounter GPS signal not found error 11 in Pokémon GO.
5. Easily get detected by Niantic.
6. Intrusive advertisements with sound.
Part 4. Is There Any Better GPS Joystick that Works for Pokémon GO?
The ideal GPS joystick app for spoofing your location on Pokémon GO should be flexible and easy to set up. Therefore, we recommend you use a secure location changer iMoveGo. You can spoof your location and move from place to place safely with its GPS joystick.
iMoveGo also allows you to spoof location on any apps for both Android and iOS devices. As it works by changing your all location settings via computer, Niantic can't detect your new location.
Key Features of iMoveGo
75.000.000+
Downloads
Teleport your GPS location to anywhere in the world.

Works smoothly for Pokemon GO with a GPS Joystick.

Works well on all location-based apps, such as Find My and Snapchat.

Spoof location on up to 5 devices at one time.

Compatible with both iOS and Android devices. (Including iPod/iPad)

Free trial is available for every user.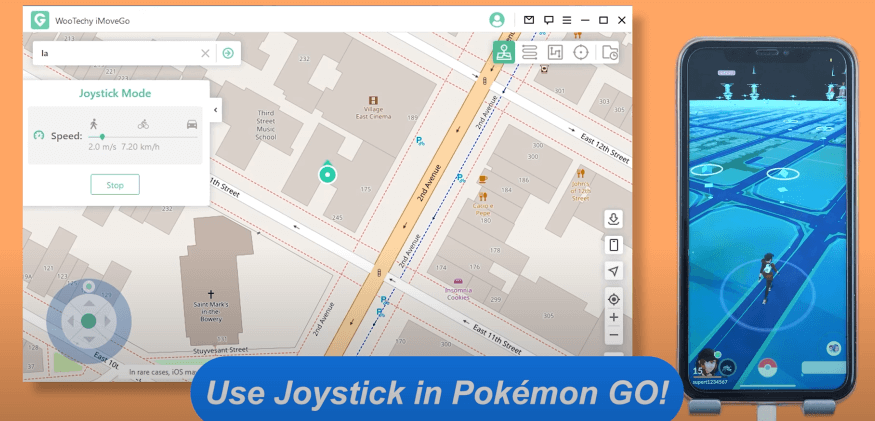 Here's how iMoveGo stacks up against Fake GPS.
| GPS Joystick | Requires Root | Compatibility | Set up requirements |
| --- | --- | --- | --- |
| by Ninja | For Android 12.6.87 and above | Android | Long and technical |
| iMoveGo | No | iOS & Android | Takes only 2 minutes to set up |
How to use iMoveGo GPS Joystick
Step 1: Download and Connect
Download the app on your desktop here. Afterward, plug in your device, the app will recognize it and you can choose it from a list.
Step 2: Get Your Device Prepared
If you're an iPhone user, skip to the step 3 directly.
As an Android user, you must go to your device's settings and enable "Media Transfer Protocol". Head to the desktop app to open "USB Debugging", you can follow the guide on your screen to complete.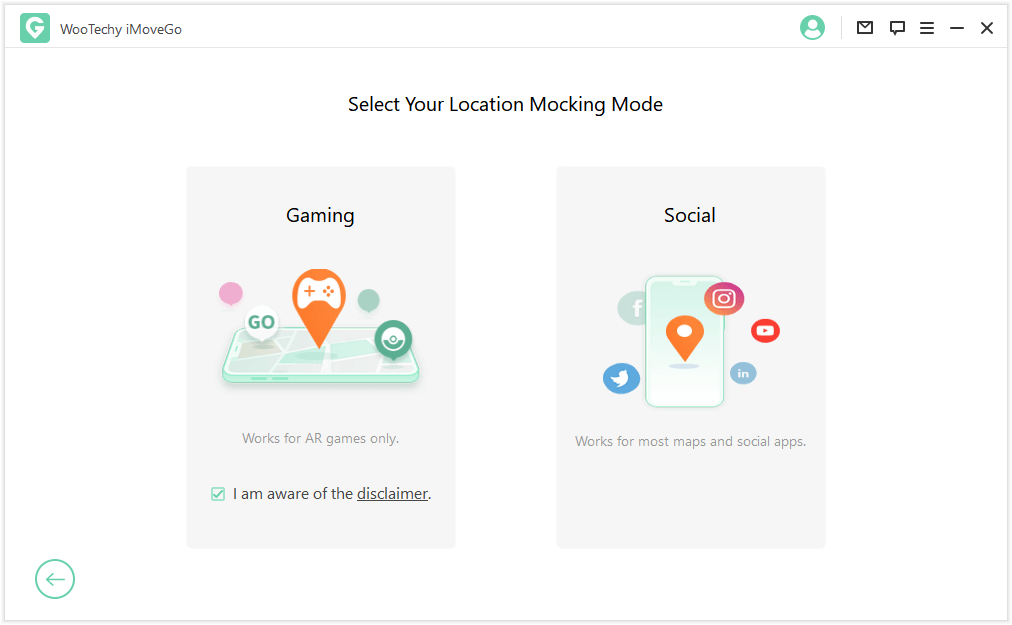 Step 3: Choose Location
A map will load. Then, type an address, coordinates, or name of a location in the search bar. Click "Move" to change your device's GPS to that new location.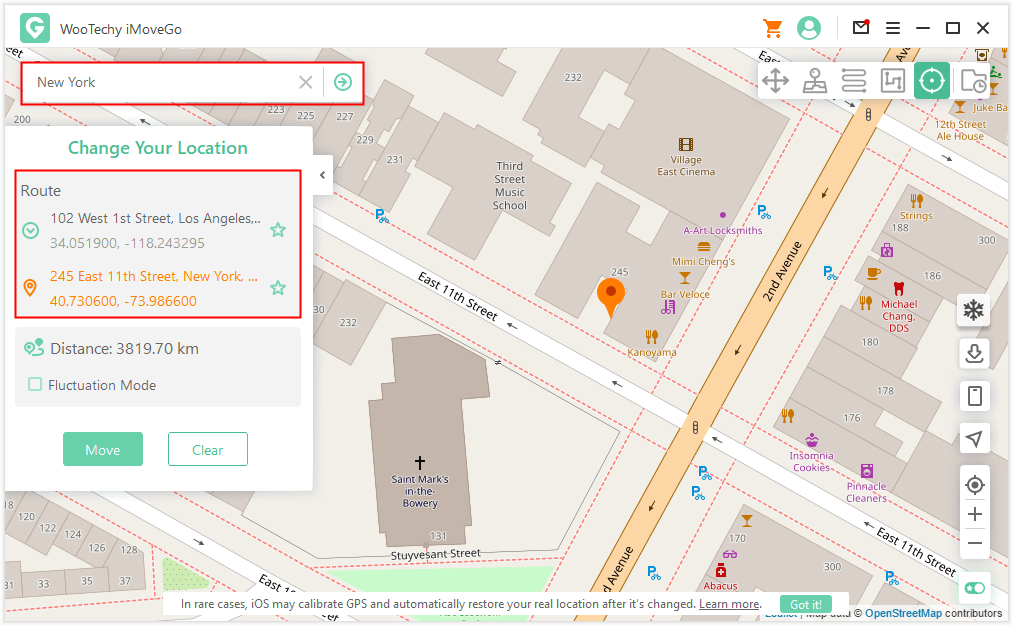 Step 4: Enable Joystick Mode
Select joystick mode, which is the first option on the right of your screen. Now, you can move around the map using the virtual keys or your keyboard.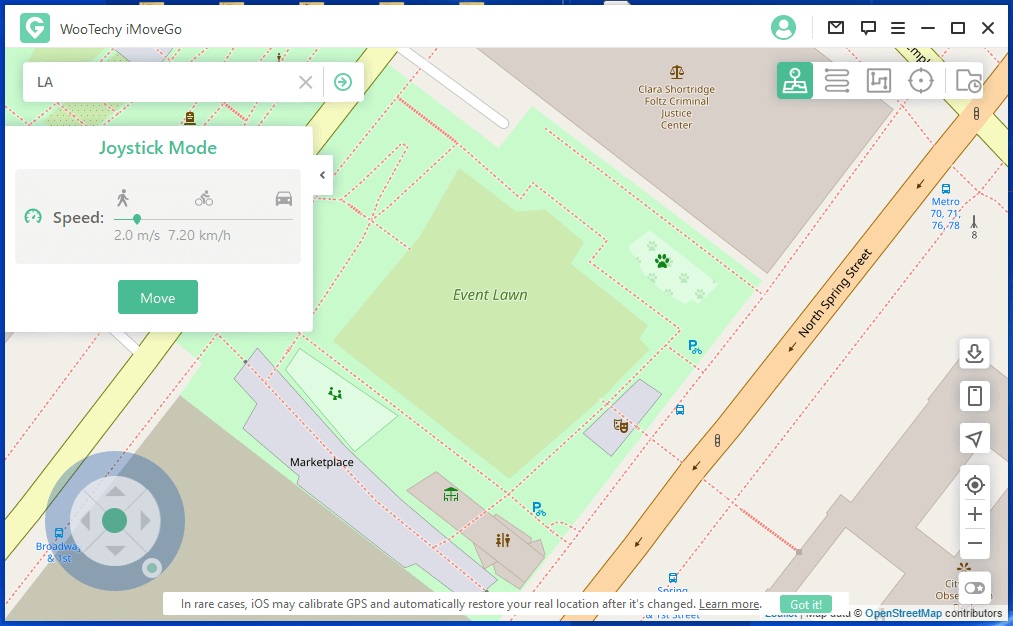 Our Verdict
Wasn't that easy? iMoveGo lets you spoof your location and move around the map without leavinng your bedroom. You control the app from your desktop, so you never need to worry about Pokémon GO detecting a fake GPS and preventing you from collecting Pokémon, or worse: getting banned forever.
Rooting or jailbreaking your device doesn't make any sense when iMoveGo takes only a few minutes to set up. Start collecting more Pokémon today, download iMoveGo now – teleport to any destination in minutes.
Conclusion
You don't need to spend hours trying to spoof your location when it can easily be done in a few minutes. While Fake GPS Location – GPS Joystick might be usable for advanced players, most would prefer to use iMoveGo because of its flexibility and speed. Furthermore, you shouldn't risk getting banned for using a mock location and losing all your Pokémon in the process. Thus, select iMoveGo for its reliability and its ease of use.