There are times when you may want to fake your location to protect your privacy, play location-based games or access content that is not available in your region. With the right tools and techniques, it's possible to fake your location on an iPhone without needing a computer.
In this article, we'll explore some of the most effective methods for how to fake your location on iPhone without computer, or with computer. Whether you're looking to keep your whereabouts private or explore new digital frontiers, we've got you covered.
Part 1: How to Fake Your Location on iPhone with Computer
First, learn about how to fake your location on iPhone with computer. For iPhone location change, using computer would be the most convenient and safest way. Here we recommend Wootechy iMoveGo. iMoveGo location spoofing tool lets you simulate movement and change your GPS location without ever taking a step. Moreover, iMoveGo is incredibly versatile and easy to use - there's no need to jailbreak or root your device.
With iMoveGo, you can teleport anywhere in the world, customize your GPS movement speed, and even spoof your location on up to 10 devices at once. Whether you're an avid Pokémon GO player or just looking for a fun new way to explore the world around you, iMoveGo has got you covered.
1.1 Features of Wootechy iMoveGo
75.000.000+
Downloads
Teleport your location anywhere in the world.

Customize GPS movement speed.

Works with all location-based apps, including Snapchat, Pokémon GO, and Find My.

Control virtual direction with Joystick.

Compatible with both iOS and Android devices (including iOS 16 and Android 13).

Free trial available for all users.
1.2 Here is how to use iMoveGo location-changing app:
Step 1: Launch iMoveGo on your computer and connect your device either through a USB cable or a WIFI connection. If prompted, authorize access to your computer by trusting this device.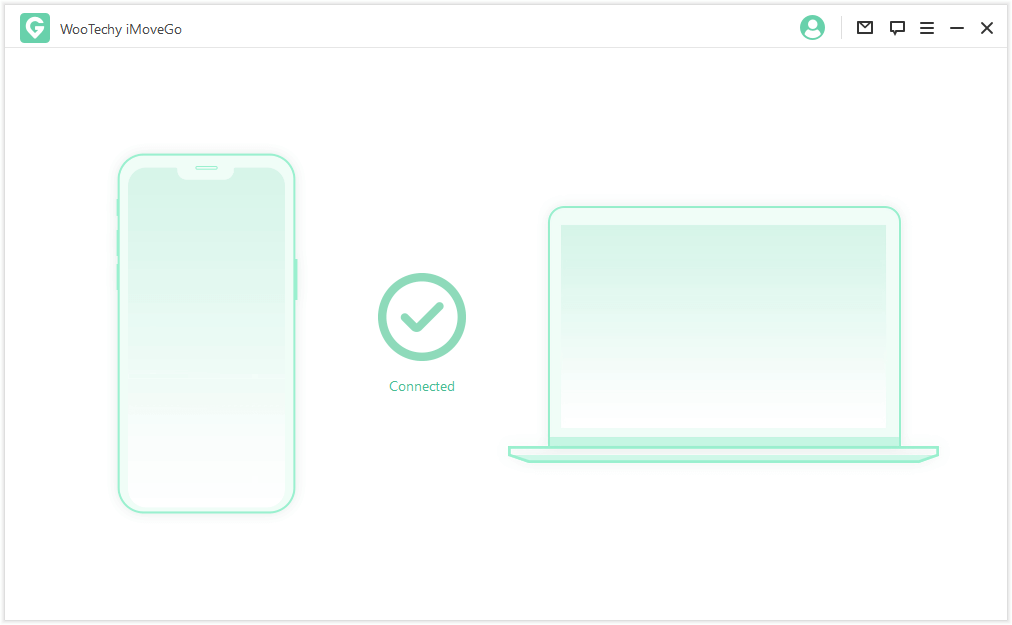 Step 2: Once the map loads with your current location, select your desired location using Teleport Mode. Click on Move to initiate the process.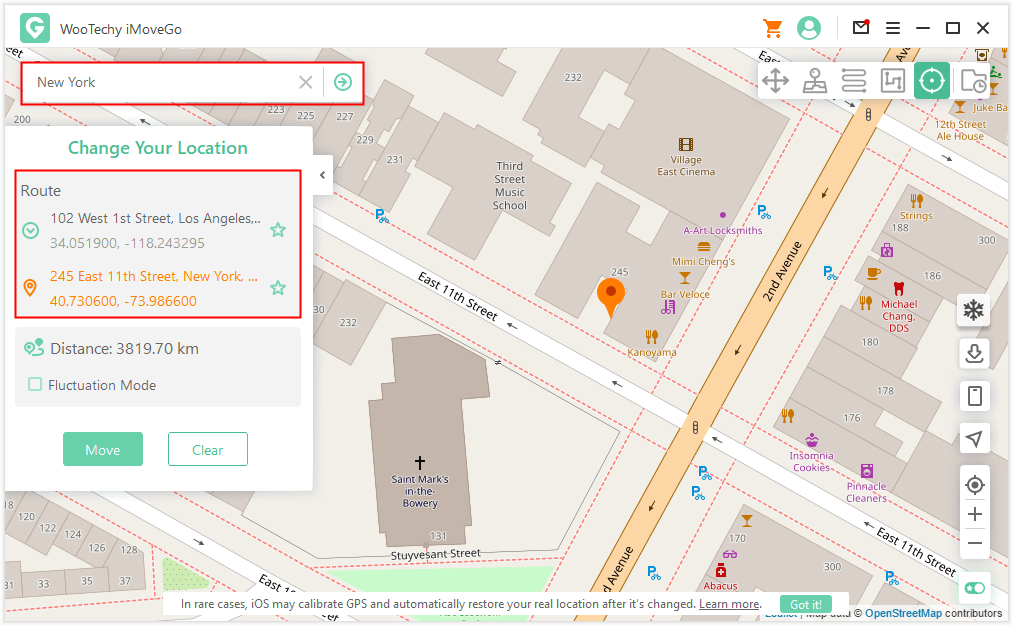 Step 3: Check your new location by opening Maps on your phone. You can now use this new location across all apps.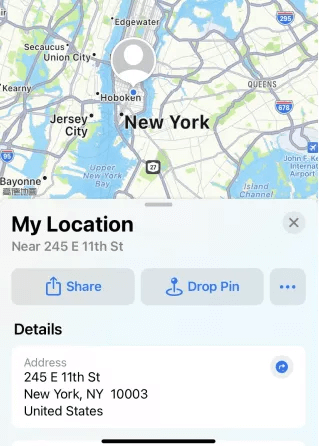 Part 2: How to Fake GPS Location iPhone without Computer
2.1 Why Hard to Fake GPS on iPhone without Computer?
While faking GPS location on iPhone is possible, there are some challenges that make it difficult. Here are some reasons why:
iOS Security Features: Apple has implemented strict security features that prevent unauthorized access to device settings. This makes it hard for users to manipulate their device's GPS settings without jailbreaking their phone.
App Store Restrictions: Apple has tight restrictions when it comes to third-party apps that use location services. This means that many fake GPS apps may not be available in the App Store, making it harder for users to find a reliable one.
Location Verification: Many apps now require users to verify their location before allowing them access to specific features or content. Faking your location may cause issues with these verification processes and prevent you from accessing certain features or content.
Legal Implications: Faking your GPS location can be illegal in some countries, particularly if you use it for fraudulent activities or violate someone else's privacy rights. Therefore, users need to be cautious when using fake GPS apps and ensure they comply with local laws and regulations.
2.2 Is There Any Way to Fake iPhone Location without Computer?
Yes. But it requires you to Jailbreak your phone. Usually, we do not recommend it. Anyway, we provide the method here. Relocate Reborn is the ultimate solution for those who want to change their GPS location on their iOS device. It's a step up from its predecessor, Relocate, which was known for its simplicity in allowing users to override their GPS location. Developed by NepetaDev, this tweak supports all jailbreak tools running on iOS 13, 14, and 15.
With Relocate Reborn, you can easily change your location across all apps that access GPS data on your iPhone. Whether you're using Google Maps, Tinder, Find My iPhone or Badoo - you name it. But that's not all the tweak also lets you set fake GPS locations on any pictures taken with the Camera app.
Features of Relocate Reborn:
You can set the fake GPS locations on your iPhone globally in all apps or on a per-app basis.
The tweak supports system services, allowing you to spoof the locations of Find My iPhone and Find My Friends.
There is also a built-in search to spoof specific GPS coordinates and change the altitude (m).
In the Relocate repository, there is also available a Relocate Module to toggle the tweak from Control Center. It allows you to switch quickly between locations.
If you are running a non-jailbroken system, then you can download Bullfrog Assistant, which can simulate GPS location on your device without a jailbreak.
Here is how to use Relocate Reborn:
Get started by downloading and installing the Relocate tweak directly from its Repository.
Head over to your device's settings and locate the Relocate Reborn option.
Within the Global Override section, select Location.
Pinpoint a new location by simply tapping on the map to set fake GPS coordinates.
Don't forget to save your changes by tapping on Save so that they can take effect immediately.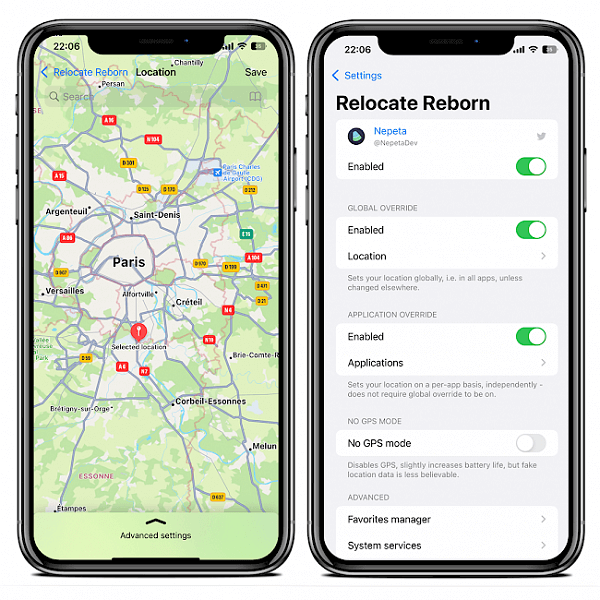 Reminder:
Jailbreaking an iPhone involves removing certain restrictions imposed by Apple's iOS operating system. While this can provide users with more control over their device and access to new features, it also comes with some risks.
One major risk is that jailbreaking can leave your iPhone vulnerable to security threats such as malware or hacking attempts. This is because when you jailbreak your iPhone, you are essentially bypassing many of the built-in security measures that are put in place to keep your device safe.
Part 3: Tips for Faking Location iPhone
Here are some general tips and recommendations when it comes to faking your location on an iPhone:
Use a reputable app: If you do decide to fake your location, make sure to use a reputable app that has good reviews and is regularly updated.
Avoid using it excessively: Using a fake location for extended periods of time or on multiple apps can increase the likelihood of being detected.
Keep it realistic: When selecting a fake location, choose one that is believable based on your usual habits and travel patterns.
Turn off automatic updates: Some apps may try to update your location automatically, so be sure to turn off any automatic tracking features.
Be mindful of battery usage: Faking your location can drain your battery faster than normal usage, so be prepared for this and keep an eye on your battery level.
Conclusion
Faking your location on an iPhone without a computer is still possible in 2023. While there are various methods to do so, it's important to note that some of these methods may potentially harm your device, for example, Jailbreaking iPhone.
So, what is the safest way about how to fake your location on iPhone without computer? We recommend you use iMoveGo location-changing app. It requires computer connection, but it is the safest way with a range of features.