There is no doubt that we all love Instagram, and it has come a long way since it started back in 2010. However, to experience the full extent of its benefits, users need to know how to change location on Instagram, because the app is heavily dependent on geo-location. When used correctly, this feature produces amazing results by increasing your post-exposure by several multiples.
Whether you are an influencer trying to increase your popularity, a business trying to get more customers, or simply a regular user who wants to refresh their feed with new content from areas outside your local radius, we have written this article to show you how to change location on Instagram quickly and easily.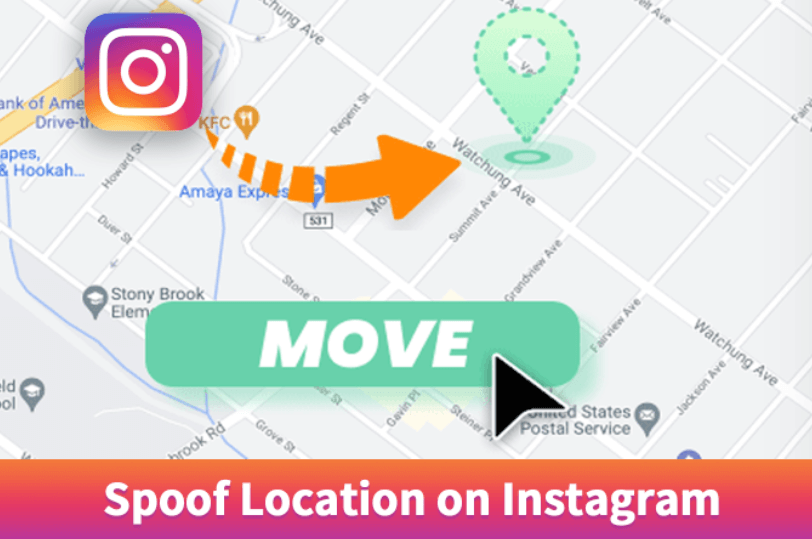 Part 1. Why Would People Need to Spoof Location on Instagram?
Using the location feature has many benefits to everyone, from single users to big businesses. The main reasons why people need to spoof location on Instagram are:
Get location-specific content: A lot of things a user sees are highly dependent on the location from where they log on to the app. Instagram will show you influencers, pubs, cafes, restaurants, and other places based on your location. Being able to change Instagram's account location helps people to explore other local places or even overseas.

Increase engagement on your post: There are certain locations that get more likes and comments compared to others. You might be an influencer who wants to reach out to a specific country or a business that wants to expand its customer base. Either way, location spoofing will help you reach your ideal target audience as Instagram will show your content to the location it associates your post with.

As a business, increase your reach: If you own a business, spoofing your location on Instagram is a great way to increase exposure to your brand. While it increases engagement, as mentioned above, you get to raise awareness of your brand for free while bringing in more customers that are not from your immediate area. You will no longer be restricted to your vicinity.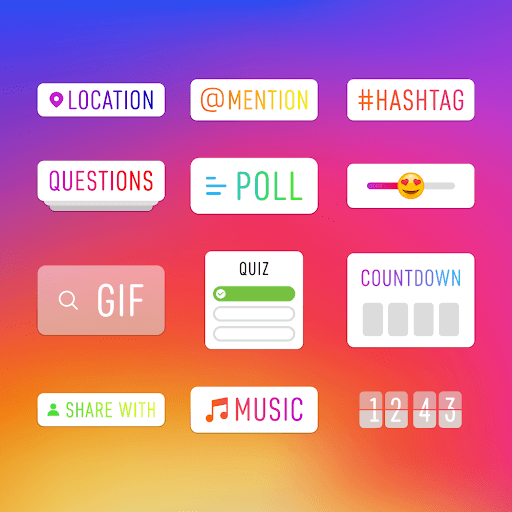 Part 2. Change/Spoof Your Location on Instagram
The best way to spoof your location or region on Instagram using either an Android or iPhone device is to use location spoofer. iMoveGo is a trusted and easy-to-use software that you can install immediately so make sure to take advantage of the free trial offer.
The software has amazing features that can be used by anyone, no matter your experience with technology. Simply download the software onto your computer, plug in your device, and select the location you want your Instagram post to be in.
Key Features:
Share virtual location freely on any social platform including instagram.

Supports both iOS and Android devices (including iOS 16).

Work well on a full range of location-based apps, such as Pokemon Go and Skout.

Free trial is available for every user to get initial experience.

Save the historical spots and make it more convenient to re-select.
Steps to Fake Your GPS Location in 1 Click
Launch iMoveGo on your PC or Mac. Connect your iPhone to computer with a USB cable. Next time, you cam also connect via Wi-Fi. Click on the "Trust this computer" dialog box that opens and enter your passcode.

Select the "Teleport Mode" . Tap on the map or serch anywhere you want to be located from. Review the new location data and then click on "Move".

Now your phone will think you are at this new GPS location.
Part 3. Change Your Instagram Location with Your Facebook Account
To check in to a location on Instagram using your Facebook account, follow the steps below. (Before trying to change your location on any app, make sure to have the location services enabled through your phone device settings.)
On your Facebook account homepage, you should find an option labeled 'Check In' under the status bar, which is at the top of your homepage and is used to type in text or post an image or video to show your status for that day.

Now, type in your location. You can create a location name or type in the name of an actual location.

Once that is done, click 'Add Location' at the bottom of the check-in screen.

Next, you will be asked to pick a category that the new location should fall under. This could be the Restaurant category for a coffee shop.

Associate this location with an actual address to claim that location. You can now pick that location when posting content on your Instagram.
Bonus: Top Trending Geotags and Location Hashtags to Use
There are certain cities on Instagram that get more likes, followers, and engagement than any others. This could be due to movie and pop culture influences, famous influencers, the current news, or maybe even a famous restaurant that can only be found in a certain city (remember #saltbae?).
Therefore, if you are looking to get a higher rate of engagement, we recommend spoofing to the following cities as geo-location tags or simply hashtags to increase your post's exposure:
New York
London
Paris
Dubai
Istanbul
Miami
Chicago
Los Angeles
Barcelona
Moscow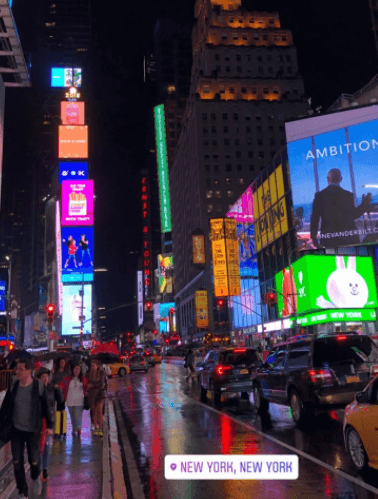 Conclusion
As impressive as Instagram is, the app's true benefits are felt when you unlock the geo-location restrictions placed on the account by default. If you want to be a famous influencer or a successful brand, you cannot put up a post and cross your fingers, hoping that Instagram will show it to hundreds and thousands of new users. You have to take matters into your own hands and use the methods mentioned above to change your Instagram location. The easiest and fastest way is by using all the unique features available on iMoveGo, which allows you to change your location or region on Instagram for free. Take three minutes out of your day to download the app and find out how easy the software is to use. It works with all geo-location-based apps.