Smart tags, smartphones or smartwatches are just some of the means parents can use to track the whereabouts of their children. From the parents perspective, using a tracker to know where the kids are seem justified. However, kids and young adults sometimes want more privacy, and both sides have valid arguments.
In this article, we will go through all the ways on how to stop your phone from being tracked by parents.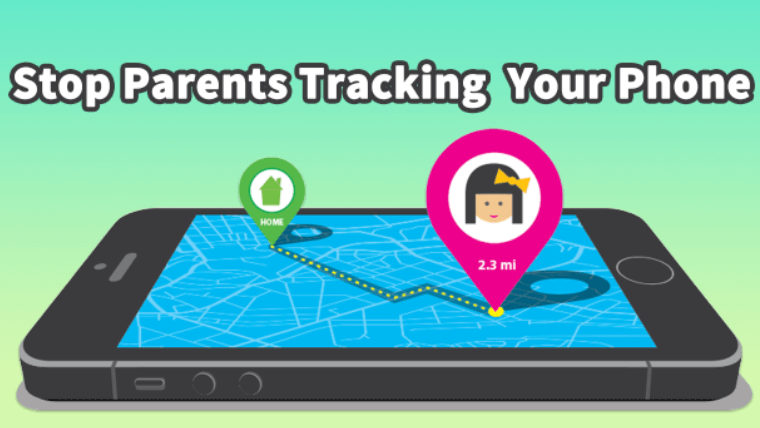 Part 1. How Can Your Parents Track Your Phone?
For years, most smart devices like smartphones and smartwatches have integrated GPS, allowing them to know your exact location when you use social apps such as Instagram and even calls and messages. Parents feel immense responsibility for their children well being, and with numerous concerns about the outside world, the GPS tracking smart devices came like an incredible gift.
Parents want to check if you are following your daily itinerary and schedule or can be alarmed if you go to places you should be going. How do parents track your Location?
Find My Device on Android phones
While there are some specialized devices and apps, parents don't have to install suspicious applications on children smartphones. They can check significant location on your iPhone when they have access to your phone. Most new Android phones come with the "Find my Device" option in settings.
Parents can enable this option, go to Settings, Security and Biometrics, and allow the Find my Device option. They can download it from Google Play Store.
To check the phone's location, go to the browser and type find my phone. On Google's website, log in with the phone's original credentials, parents will get the phone's exact location. They will see some general information about the phone, and there are additional options can be taken from the monitoring website. Parents can:
Play sound, which will play ringtone sound at the loudest volume.

Another tab offers Lock device, reset screen lock or erase phone's data
Find My iPhone on iOS devices
For kids that own iPhone devices, there is almost identical function. Every iOS smartphone comes with the "Find my iPhone" option. As soon as you activate Apple iPhone, this option is activated. If it's not, parents can go to Settings, tap on Apple ID and go to iCloud. Then, enable Find my iPhone switch, and the feature will be activated.
Once the feature is on, parents can easily check the phone's location from the computer browser or another iOS device. For example, to see your child's whereabouts, go to icloud.com and log in with the phone's Apple ID credentials.
Choose the "Find My iPhone" icon on the application list, and all available devices using the credentials will show up on the map. Within the Find my iPhone interface, there are similar options to Android devices. For example, parents can play loud sound, lock the iPhone or delete all data.
Part 2. Change Your GPS to Stop Your Phone from Being Tracked by Parents
Numerous applications can change your Location. It's highly recommended to use some professional location changer, which enable you to spoof the location without anyone knowing.
With Location Spoofer iMoveGo, you can search wanted locations by typing the name or the exact coordinates and create a spoof route on a map and customize the movement speeds.
Besides hiding location from your parents, you can share virtual Location on your social platform. For example, if you use dating apps, it can come in handy to create mock locations for safety reasons. An additional bonus for fake Location is access to geo-specific services, for instance, streaming platforms that might not be available in your country.
Key Features:
Teleport your GPS location to anywhere you desire.

Change location on five different iOS or Android phones simultaneously

Work well on a full range of location-based apps, such as Facebook, Pokemon GO, and Tinder.

Free trial is available for every user to get initial experience.

Save option allows you to re-select former fake locations for use.
Steps to Fake GPS with iMoveGo
Step 1. Install iMoveGo and connect your iPhone or iPad to your computer using a USB. Unlock your device, and be sure to tap Trust when it prompts.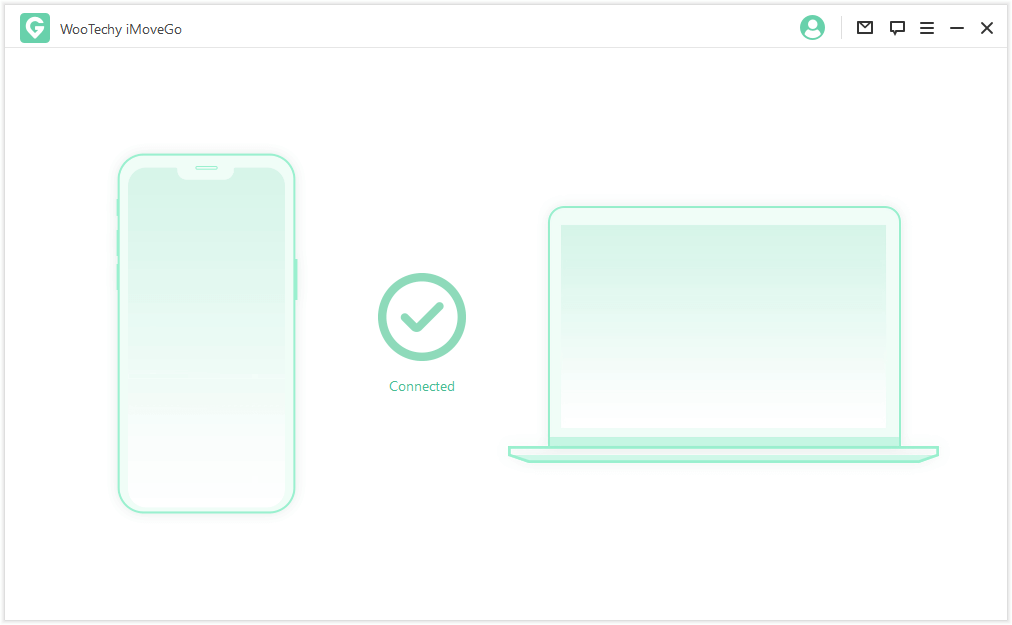 Step 2. Select a new location using the Teleport Mode (the 4th icon). Once you have a destination selected, click the Move option.  You can even create a customized route with Multi-spot Mode or Two-spot Mode.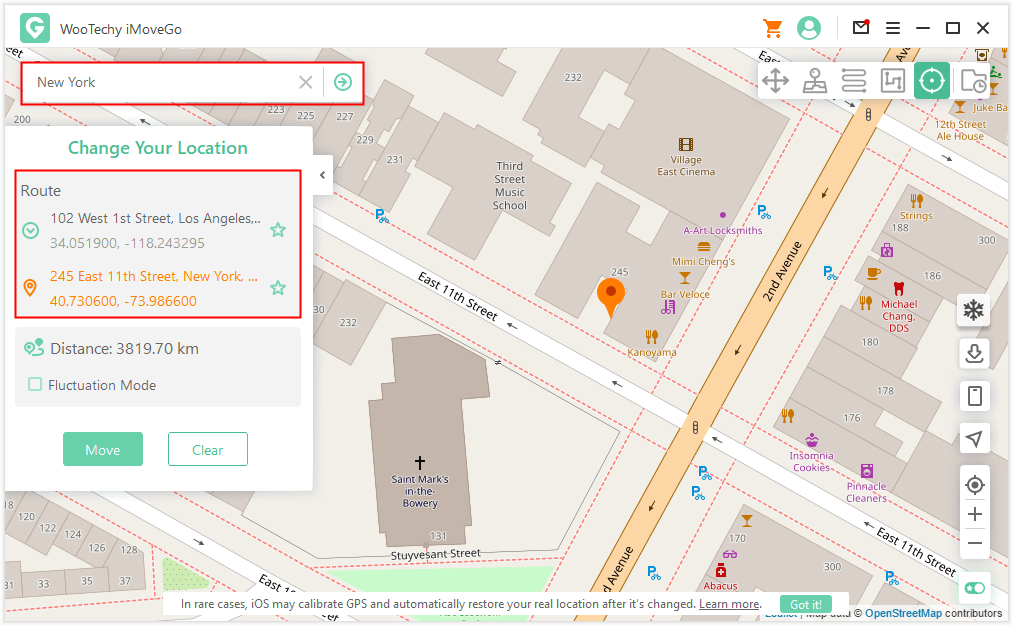 Now, open Maps on your phone to check your new location. You're ready to use this new location on all your apps.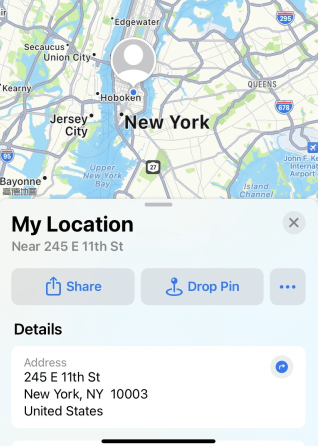 Step 3. iMoveGo will change your location or complete the movement as planned. The changes will be updated to all the location-based apps (Find my, life360 etc.) on you phone timely.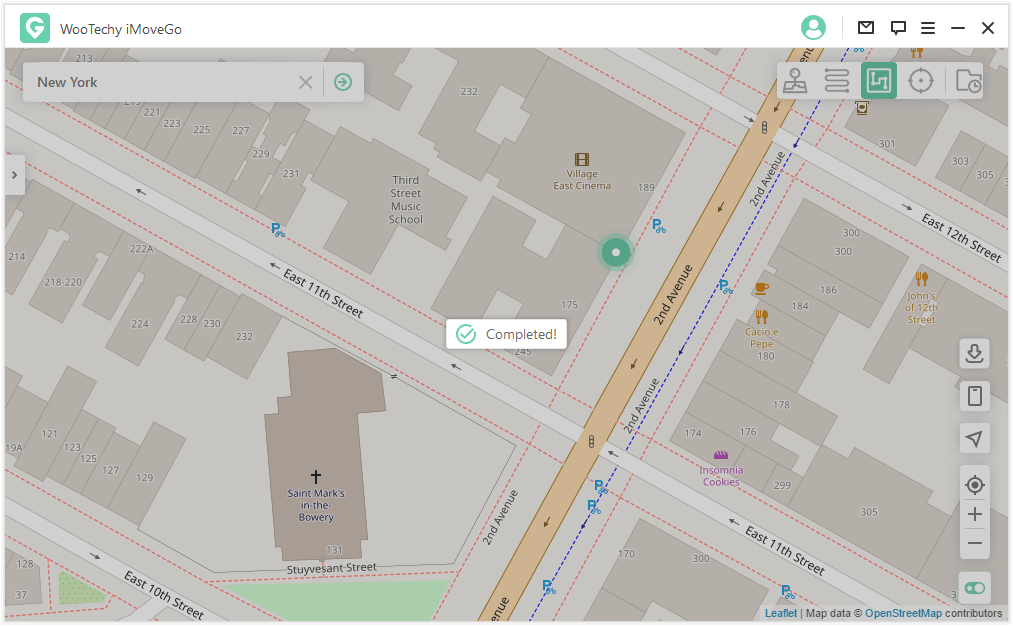 Now you can hide your location from your parents successfully!
Part 3. How to Stop My Parents From Tracking My Phone
While we get the concern parents have about the safety of the children, in many cases, strict tracking is unnecessary and can harm mutual trust. There are simple ways you can stop parents from tracking your phone.
1. Stop Sharing Your Location
One of the popular features on iOS devices is Sharing My Location that enables your friends to know where you are. However, having this option on will let your parents also know where you are.
To stop Sharing Your Location, you must open the Find my app tab.

Choose the Me tab, and then turn off Share My Location.

There is an option to stop sharing with a specific person. In the People tab, pick a contact you want to stop sharing location, scroll down the page and tap on Stop Sharing My Location.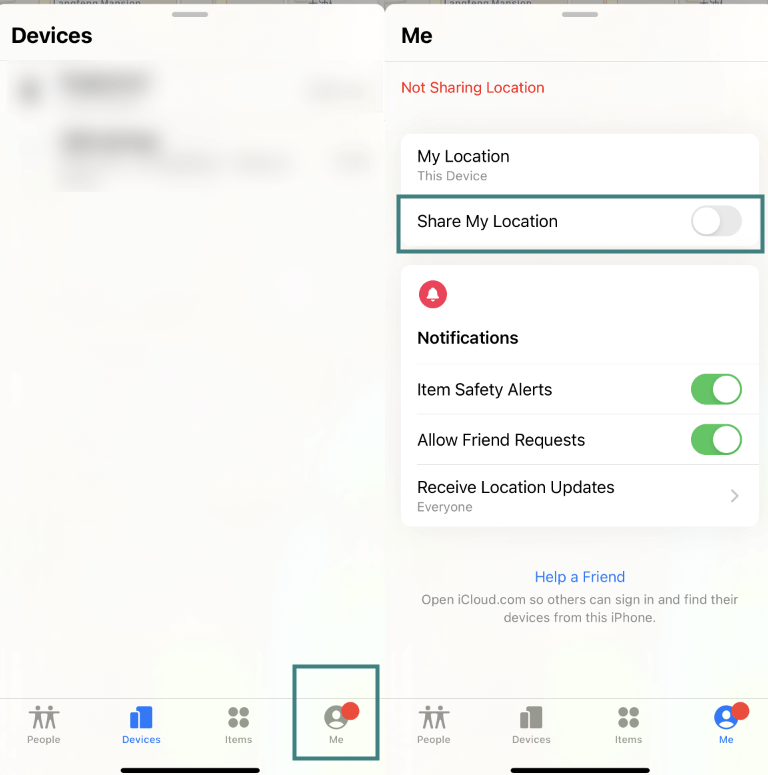 With
location sharing turned off
, friends won't see you on their friend's list, and in case you re-activate sharing, they will receive a notification you started sharing again.
2. Turning off GPS location on iPhone
If you've followed the article so far, now it's time for some reverse engineering. First, the Find my iPhone option needs Location Services to work correctly, so you must follow a couple of simple steps to disable it.
Open the Settings menu, and go to the Privacy tab.

Turn off Location Services, and you will disable GPS tracking.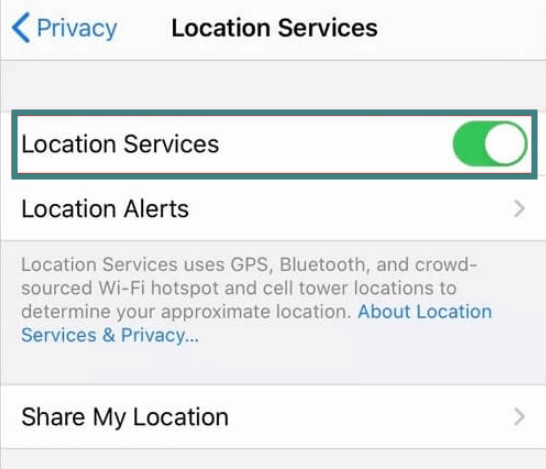 3. Turning off GPS Location on Android device
Similarly to iPhone, Android smartphones also rely on GPS tracking for location services. The easiest way to turn it off is by swiping down to open notification and settings drop-down quick menu and turn Location off.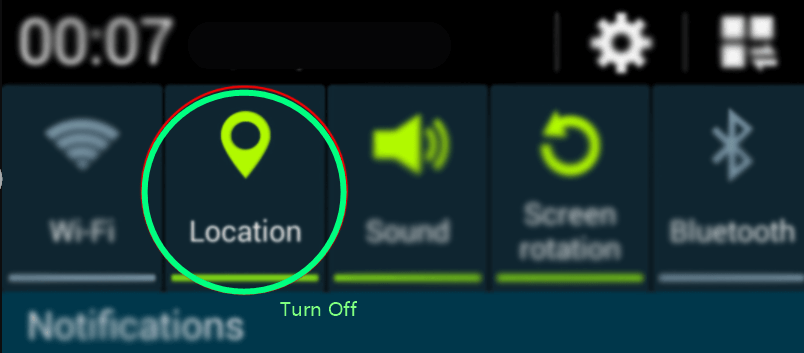 You can also go to the Settings, Location tab and then turn off this option.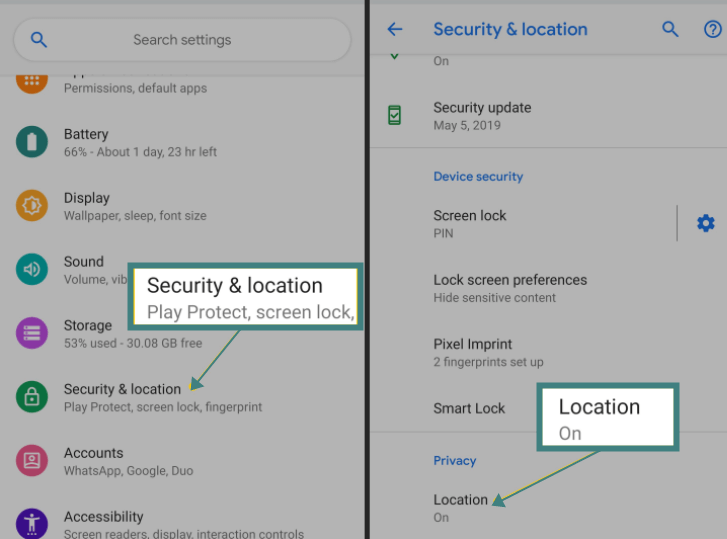 Note
By disabling location services on your Android or iPhone device, you can lose many functions like geotagging on photos, sending your friends the exact Location and using many apps that require location services. Also, parents will know that you turned off the GPS tracking, which is probably not what you want. So, what is the alternative?
Bottom Line
If you're wondering how to stop my parents from tracking my iPhone, there are efficient and straightforward anti-track solutions to the problem. In the same way, you may feel parents are hurting the trust with constant movement tracking. If you turn off location services on your iPhone or Android, the mom and dad will know, which won't contribute to the relationship.
Another option is using a dedicated app for spoofing location.The professional location changer iMoveGo offers numerous options and can provide mock locations. The best thing would be to have an honest talk with the parents and find a solution. If you use iMoveGo or other fake location apps, you can use some additional benefits in geo-specific services, AR games, and others.
Why not download iMoveGo and find out how easily this software works.