If you want to stop being tailed, there are several ways to go off the grid with your phone. Some people reach for Airplane mode as an easy one-click solution on their mobile phones. But does airplane mode turn off GPS tracing? Unfortunately, there is no unanimous answer. Not all smartphones disable GPS when in Airplane mode, so there are other ways you can get off the map. This article will examine the Airplane mode feature, an alternative method for hiding your location, and tips for preventing your phone from being tailed.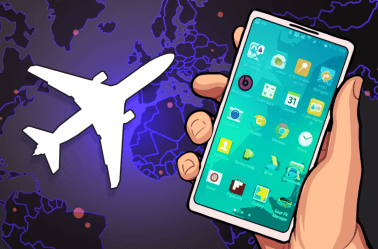 What Does Airplane Mode Do?
Most mobile electronic devices have Airplane mode. It was initially envisioned as an easy way to cut off radio transmission when boarding a plane so that it doesn't bother plane communication. However, you can turn this mode outside of the airplane whenever you need some time alone and don't want to be bothered.
Does Airplane Mode Turn Off GPS?
No. This mode disables wireless transmitters, most importantly cellular radio and Wi-Fi on your device. Depending on the phone manufacturer, airplane mode sometimes disables Bluetooth, though it has a short-range, and in theory, it shouldn't affect plane communication. Some vendors and operating systems turn off GPS in Airplane mode, although GPS only receives and doesn't transmit.
To enable airplane mode on both iOS and Android phones, you should swipe down from the top of the screen and tap on the airplane button. Then, automatically, your Wi-Fi, GSM and Bluetooth transmission will stop.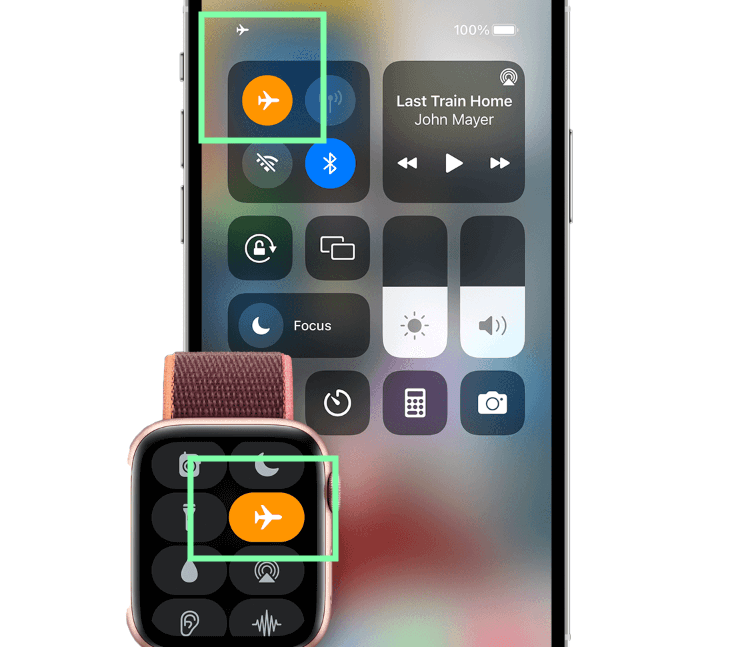 Laptops have a similarly straightforward way to turn on Airplane mode. First, you should click on the Wi-Fi signal symbol on the right bottom corner of the screen. There you can toggle airplane mode on and off. If you want solitude, Airplane mode will disable calls and messages. Most planes have internal WI-Fi, so you can manually turn on Wi-Fi during the flight, with cellular data still off.
Spoof Location to Stop GPS Tracing without Turning on Airplane Mode
If you want to hide from friends and anyone who can trace you through your location, there are great alternatives to Airplane mode. After all, in most cases, Airplane mode doesn't disable the GPS module.
Alternatively, you can use software to hide your location. iMoveGo is a professional solution that can spoof your location. The desktop application iMoveGo can change GPS location anywhere in the world. So you won't have to worry about iOS contact and friends knowing where you are with a fake location. You can also change location settings for Android phones.
With iMoveGo spoofed location, you can share virtual locations on social platforms. There are also other benefits from using iMoveGo to mask location. For example, you can use location-locked services like video streaming, specific webpage, game services and others.
Key Features:
Change your GPS location to any other area you would like in 1 click.

Plan a pre-determined route on a map that moves along at a customized speed.

Work well on a full range of location-based apps, such as Find my iPhone, Tinder and Facebook.

Spoof up to 5 iPhone/Android devices at one time. (Including iOS 16)

Free trial is available for every user to get initial experience.
Steps to Fake GPS with iMoveGo
Step 1. Install iMoveGo and connect your iPhone/iPad/Android to your computer using a USB. Next, you can also connect via Wi-Fi. Unlock your device, and be sure to tap Trust when it prompts.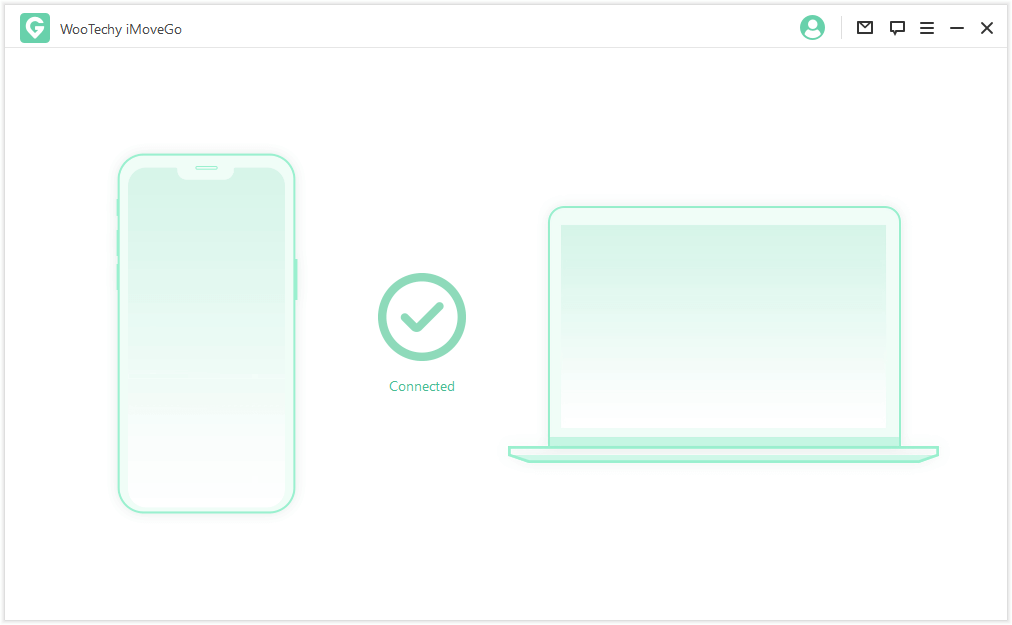 Step 2. Select a new location using the Teleport Mode (the 4th icon). Once you have a destination selected, click the Move option.  You can even create a customized route with Multi-Spot Mode or Two-Spot Mode.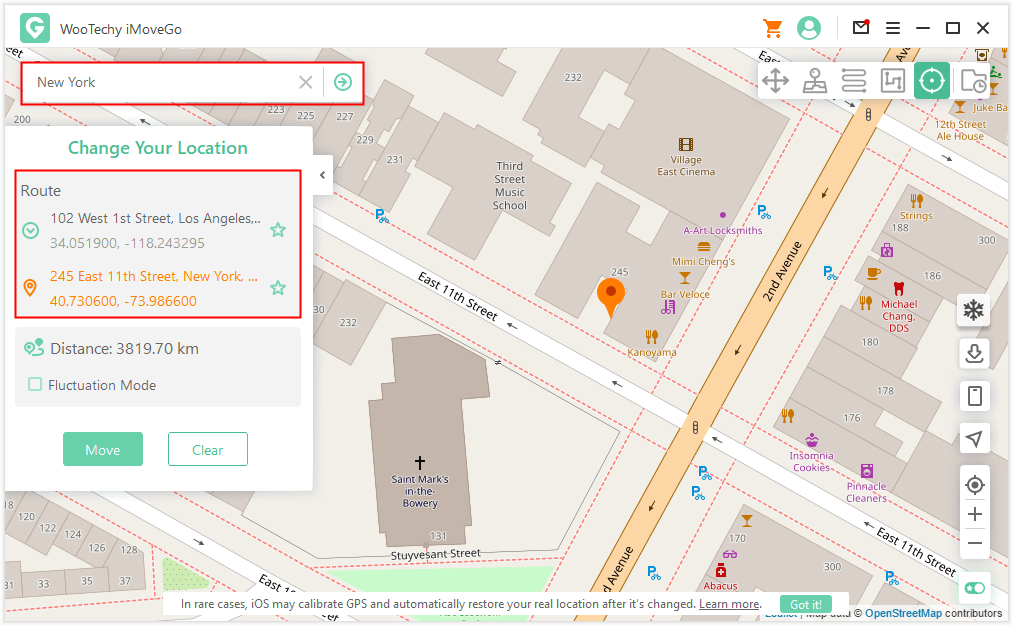 Step 3. iMoveGo will change your location or complete the movement as planned. The changes will be updated to your phone timely.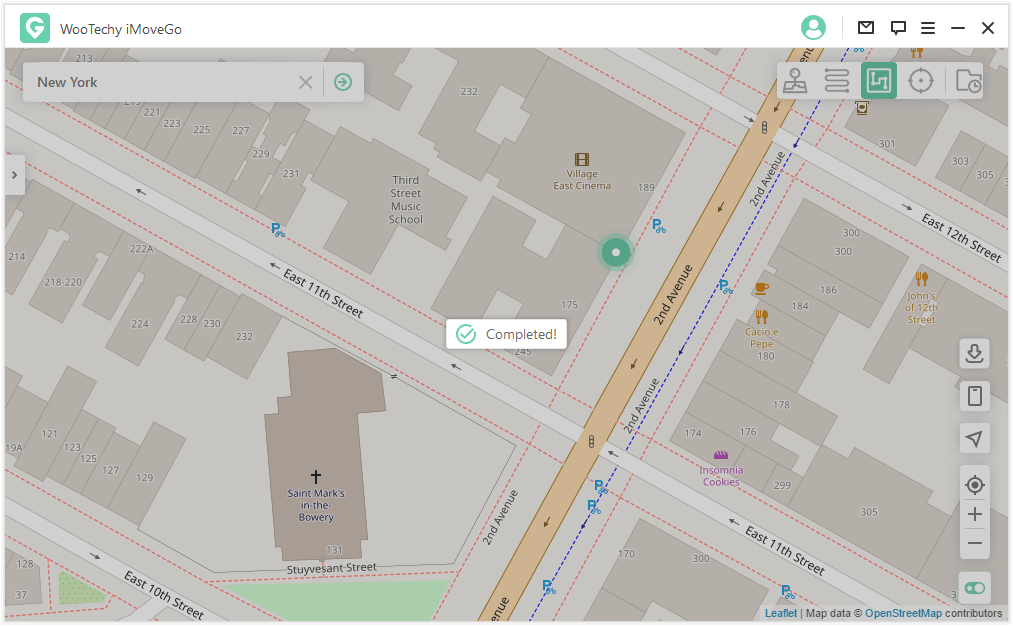 Now your phone is located in a new destination. And you can hide your real location without anyone knowing!
Part 4. Tips on How to Prevent Phones from Being Tracked
If you use a mobile phone to its full potential, there are dozens of ways you are being tracked. From cross-site tracking, GPS location and numerous apps that use it to follow through GSM signal and Wi-Fi network connections.
The first step is limiting location services for apps on your phone. Go to the phone Settings, and under Privacy, go to Location Services. A radical solution is turning off location, and more temperate is allowing access while the app is open. Turn off all privileges that you don't like.

The second step is disabling cross-site tracking by visiting Privacy & Security section and tapping on Prevent Cross-Site Tracking on the Safari Settings menu on iPhone. Similarly, Chrome browser on Android has to Do Not Track Option under the Privacy and Security Tab.

Sometimes we have too many apps on our phones. Kids can create problems with installing hudnreds of games, and many copy-cat titles have terrible in-game ads and purchases, and they also gather more information than they should. So check all your productivity apps, games and other software, and uninstall all unnecessary if you want to stop the tracking.

You can also find reliable privacy protection apps or use iMoveGo for creating a fake location.
Conclusion
Privacy is a highly valued commodity in today's hyper-connected world. Smartphone reveals so much about you, but there are a couple of ways you can protect your privacy and prevent your phone from being tailed. The most convenient way to cut off the phone's communication is by turning on Airplane mode. However, this will not turn off GPS location in most cases. You can turn it off yourself or alternatively use a professional location changer for iOS and Android phones. Then, no one will suspect you have a fake location, and you won't have to think about someone tracking your whereabouts.