Are you searching for how to fake your location on Snapchat? So you can share fake locations on Snapchat map and get the geofilters and stuff. Maybe you are more conscious about your privacy and do not want social media platforms to know your location.
Luckily, this article will tell you how to fake location on Snapchat map, so everyone on Snapchat will think you are in that location. Read on!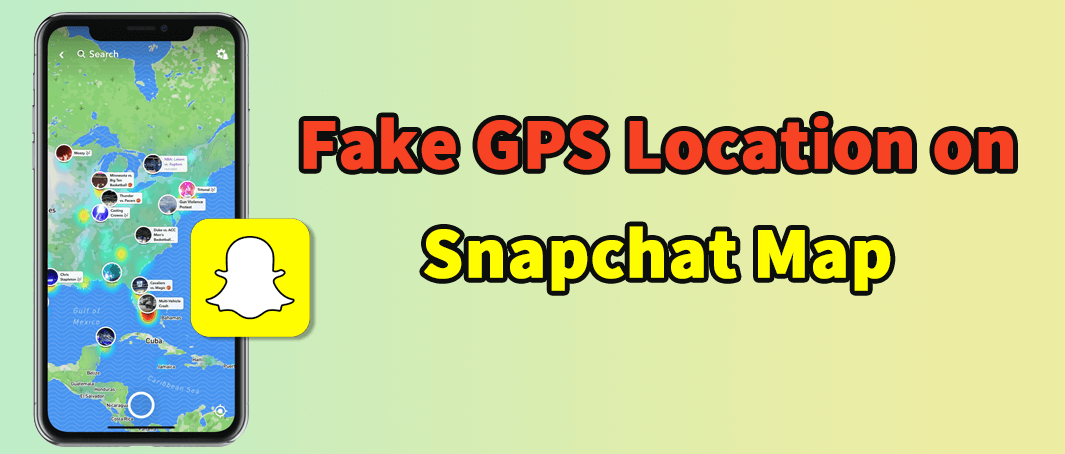 How to Fake Location on Snapchat Map [No Jailbreak/Root]
Having a proper tool can help you fake location on Snapchat map without jailbreak, and even get full control of you phone's location with ease.
Unlike other methods requiring you to jailbreak or root your devices, Snap map location changer iMoveGo allows you to spoof location within 1 click. You don't need to know any tech knowledge as it is straightforward to use.
Snapchat Location Spoofer Video Guide:
Key Features of iMoveGo
75.000.000+
Downloads
Change your GPS location to anywhere in the world.

Share fake location on social platforms without them knowing.

Works on all location-based apps, such as Snapchat, Zenly, Find My, and Pokemon GO. (Including iOS 15)

Spoof location on up to 5 iPhone/Android devices at one time.

Free trial is available for every user to get initial experience.
Here are the step-by-step guide to easily fake location on Snapchat for both iOS and Android devices.
For iOS Users
Install iMoveGo on your computer. Connect your iOS mobile phone to your computer using a USB cable.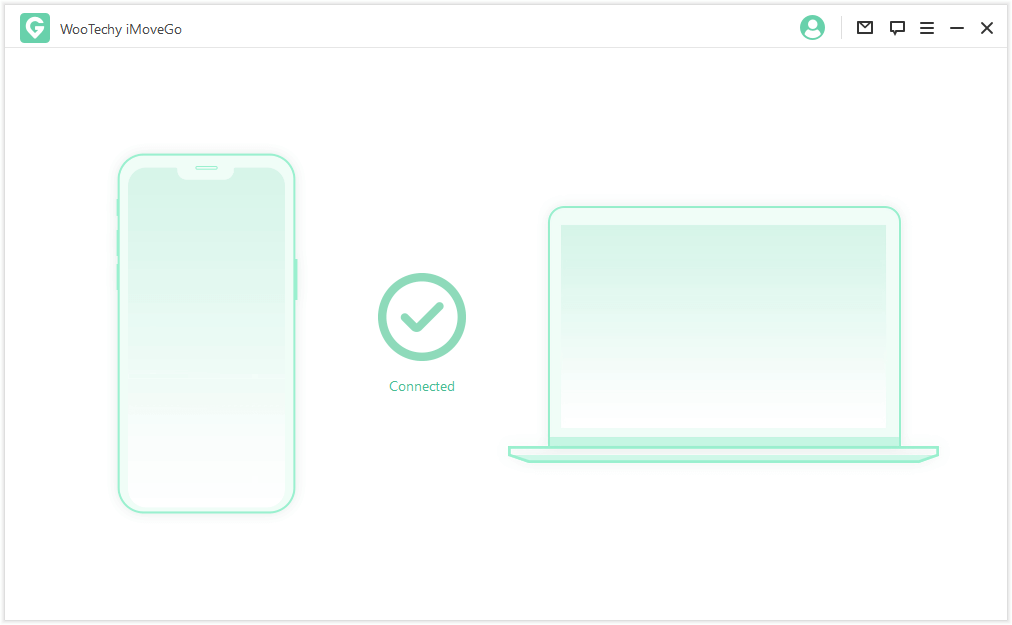 Click on the Teleport Mode option (the 4th icon). Enter the name of the location in the search bar or simply click on the map.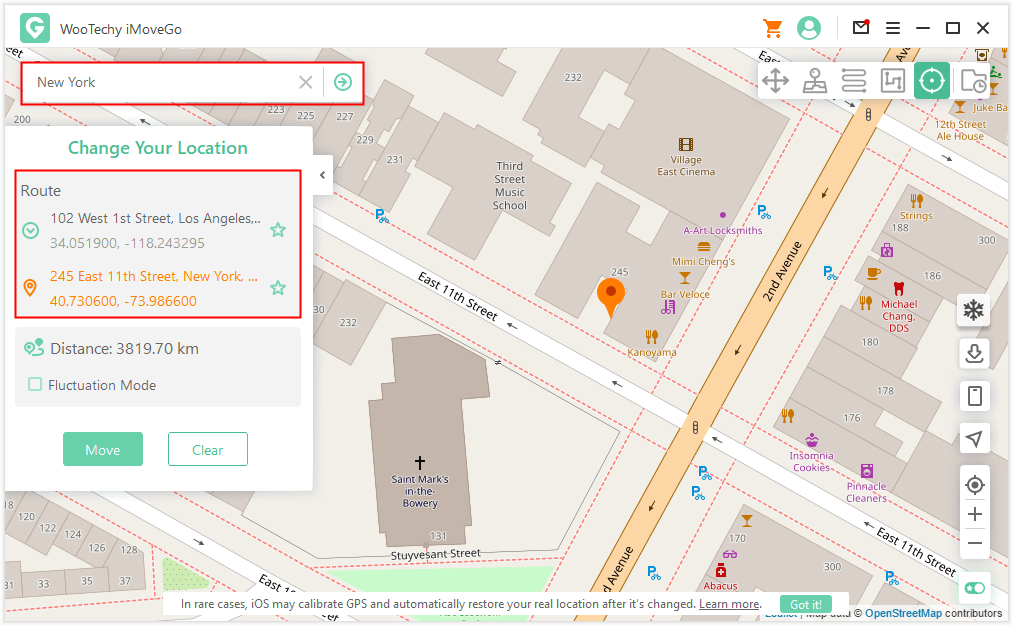 Select the Move option. Your current location will be changed to the chosen location instantly.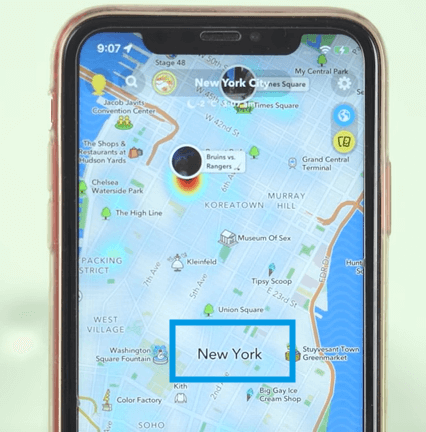 This will change your location in all of your location-based apps. You can even create a customized route with Multi-spot mode or 2-spot mode. If you want to reset to your actual location, restart your device.
For Android Users
Install and launch iMoveGo on your computer. Connect your Android mobile device to your computer.
Follow the instructions that iMoveGo displays to choose a correct USB connection mode and enable Developer Mode on your Android mobile device.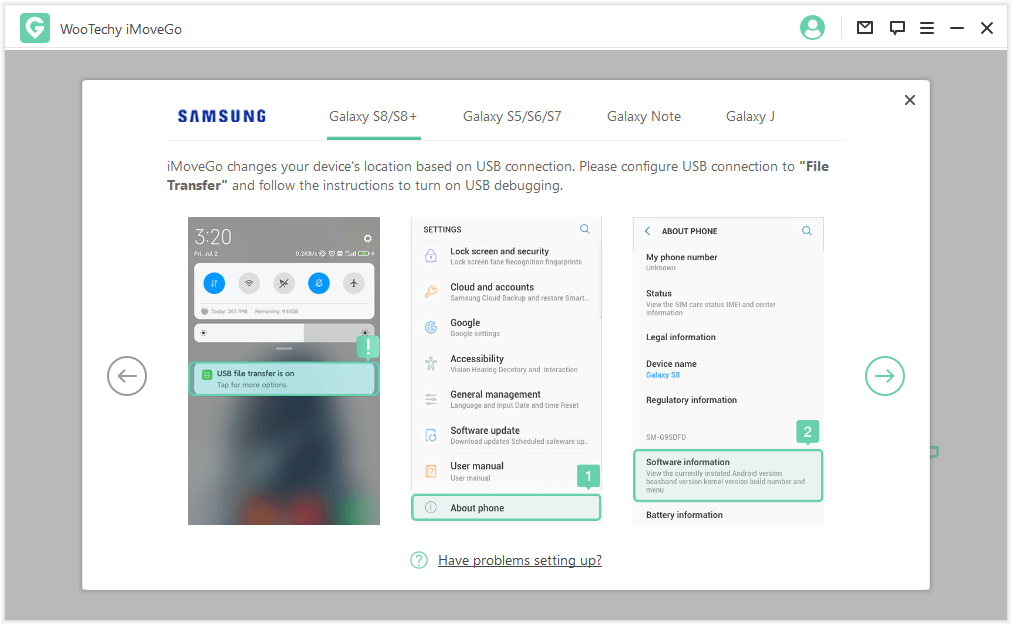 Enable USB Debugging as prompted. Afterwards, select the Social Mode option.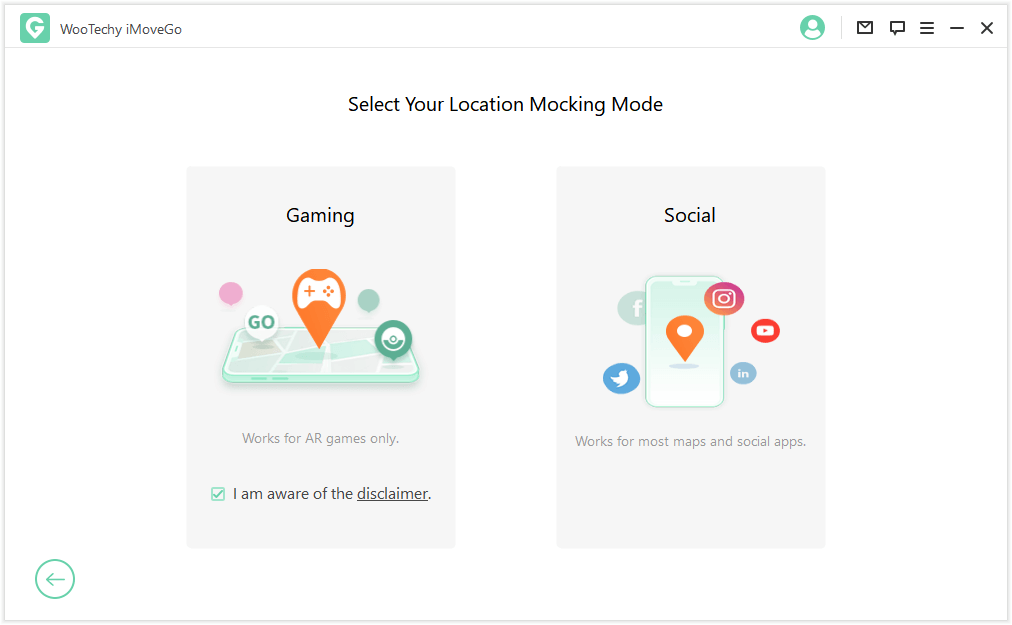 When iMoveGo Assistant is installed, click on the Select Mock Location App in your phone's Developer Options and then choose GPS Assistant.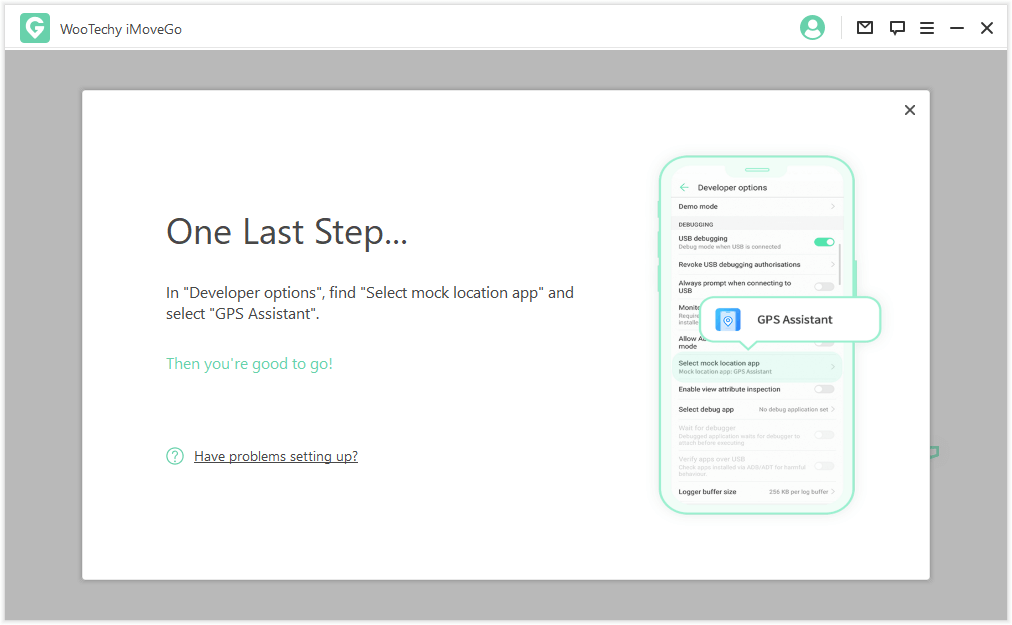 Select a new location using the Teleport Mode (the 4th icon). Once you have a destination selected, click the Move option.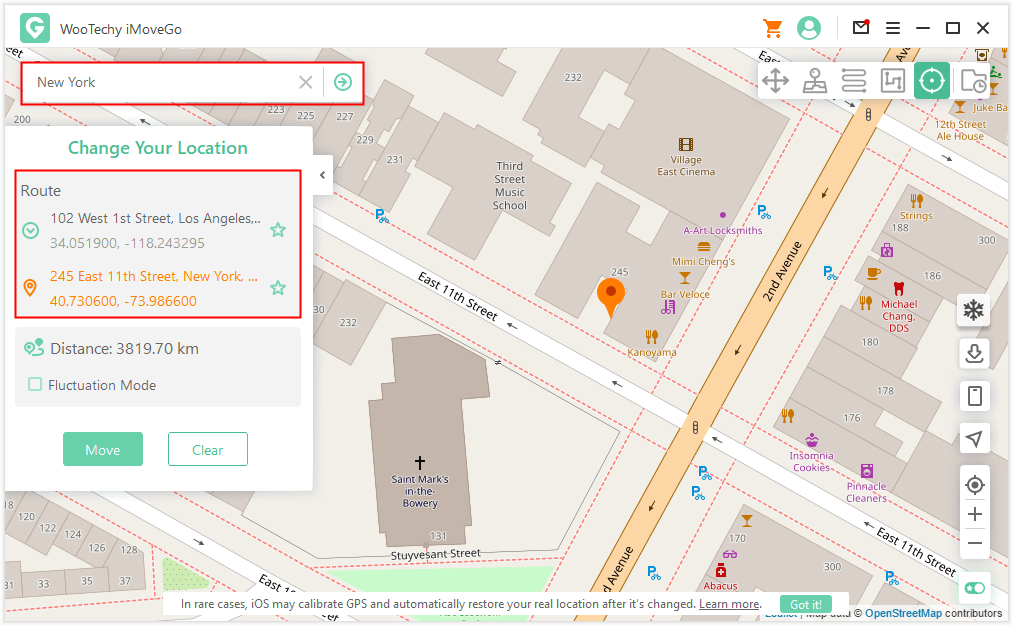 This will change the location for all the location-based apps on your Android phone. If you want to change your location back to normal, simply restart your Android phone and this will reset the location back to your actual location.
How to Hide Location on Snapchat
This article will cover how to hide your Snapchat location from others and how to change it. If this is what you want to know, then you will find all of this information below.
Hiding your location on the Snapchat map instead of changing it can be easily done. If you want to hide your location from others, then all you need to do is follow these steps. This can be done for iOS and Android mobile devices.
Open the Snapchat app on your mobile phone.
Click on the Profile icon that is located in the upper-left corner of the screen.
Tap on the Settings icon in the upper-right corner of the screen.
Find the Who Can… section and then tap on the See My Location option.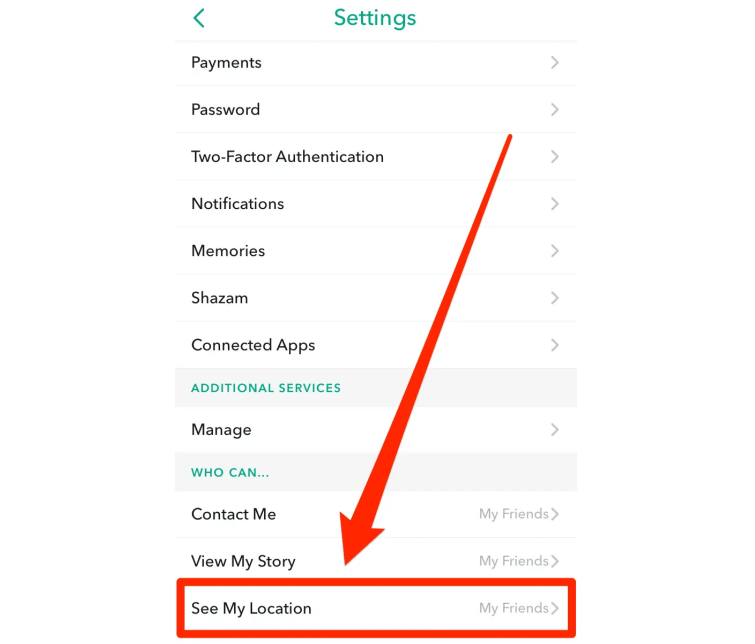 To hide your location, tap on the Ghost Mode option to enable it. This will hide your location and no one else will see it on the Snapchat Map.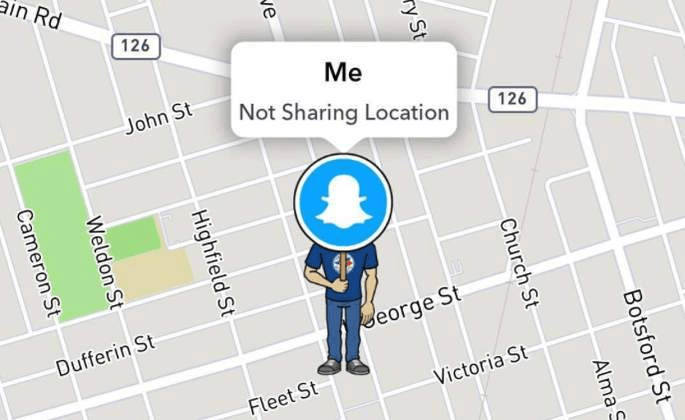 If you have completed these steps successfully, then your location will have a blue and white Snapchat ghost that will show that your location is private and only you know it. Others cannot see your location on the Snapchat map now. If you want to let others see your location, then you should follow these steps again and tap the Ghost Mode option to disable it.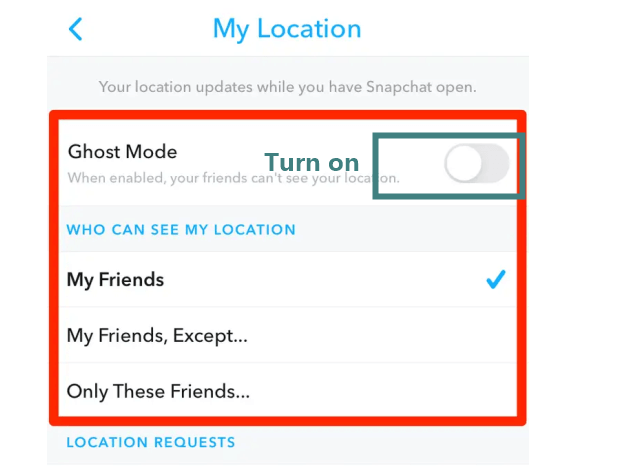 FAQs About Snapchat Map Location
You should know certain information about the Snapchat map and what it knows about your location when you are using Snapchat. The answers that you should know will be covered in this FAQ about the Snapchat Map. These are frequently asked questions by people who use Snapchat or want to start using Snapchat.
1

Does Snapchat Map Show Current Location?

Snap map doesn't update your current location live, Snapchat will only update your current location if you open the Snapchat app on your mobile phone. If you want Snapchat to show your current location, then you need to enable your mobile phone's location services and then open the Snapchat app.

If you don't enable your location services on your mobile phone, then Snapchat will not have access to your phone's GPS, and the location information will not be updated when the Snapchat app is opened.
2

Does Snapchat Tell You When Someone Checks Your Location?

Snapchat does not tell you if someone has checked your location on Snap map. When the Snap map is opened, it will show everyone's location on the map, so it's hard for Snapchat to know who has looked at your location. Tapping on someone's Bitmoji will not notify them that their location has been seen by someone else.
3

Can You Fake Snap Map Location?

Yes! You can change your Snap map location using iMoveGo. This software will help you change your location easily on Snapchat on iOS and Android mobile phones.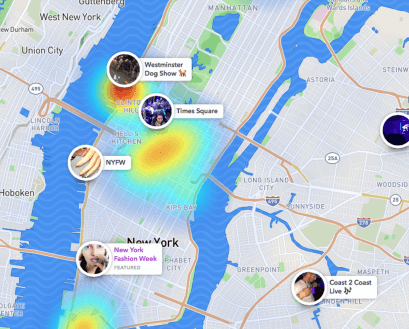 Conclusion
This article has told you how to fake location on Snapchat map and even fake location on snapchat filters using location spoofer iMoveGo. iMoveGo is the best tool that you can use to change your GPS location and there is a free version that you can try. If you have any trouble with iMoveGo, then you can get help from the support team that is available through their website.