One of the best things about using an Apple device is how perfected the user experience has been designed. There are hundreds of tiny little add-ons and features that extend the usability of an iOS device that makes customers come back time and time again.
An often-overlooked example of this is the iPhone significant locations option. This enables your iPhone to track the physical locations you frequent the most. This way, you receive a more personalized experience in the apps and ads that are delivered to your iPhone.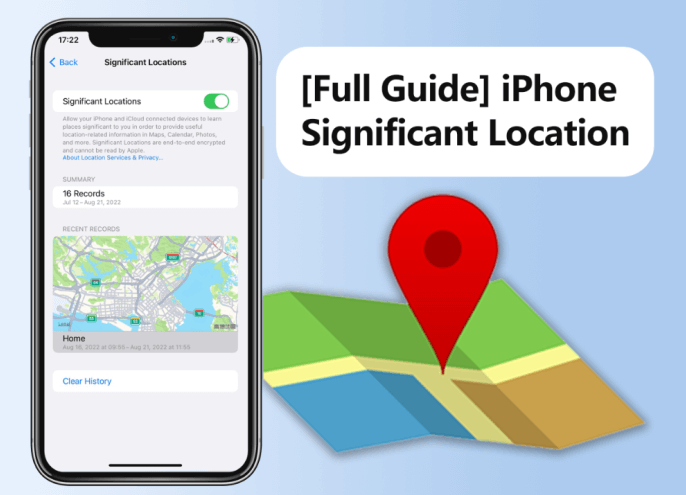 What are Significant Locations on iPhone?
If you go to your privacy settings, you'll find an option to turn on/off a feature called significant locations.
This is a history of those favorite spots you go to all of the time. You will most likely find your workplace, friend's homes, and favorite grocery stores on this list, along with any other place you travel to on a regular basis. In turn, Apple delivers better ads and location-based services like a weather report. On the other hand, you could see other's location history if you have the access of their phones.
How to Find Significant Locations on iPhone?
When you learn how to see significant locations on iPhone, you are essentially peering into your history of browsing and physically stepping onto the same locations over and over again. Finding the specific areas you like to go to is actually quite easy with an iPhone. It does not require any kind of specialized training or professional support. You can do it completely on your own.
Open Settings and click on Privacy > Location Services > System Services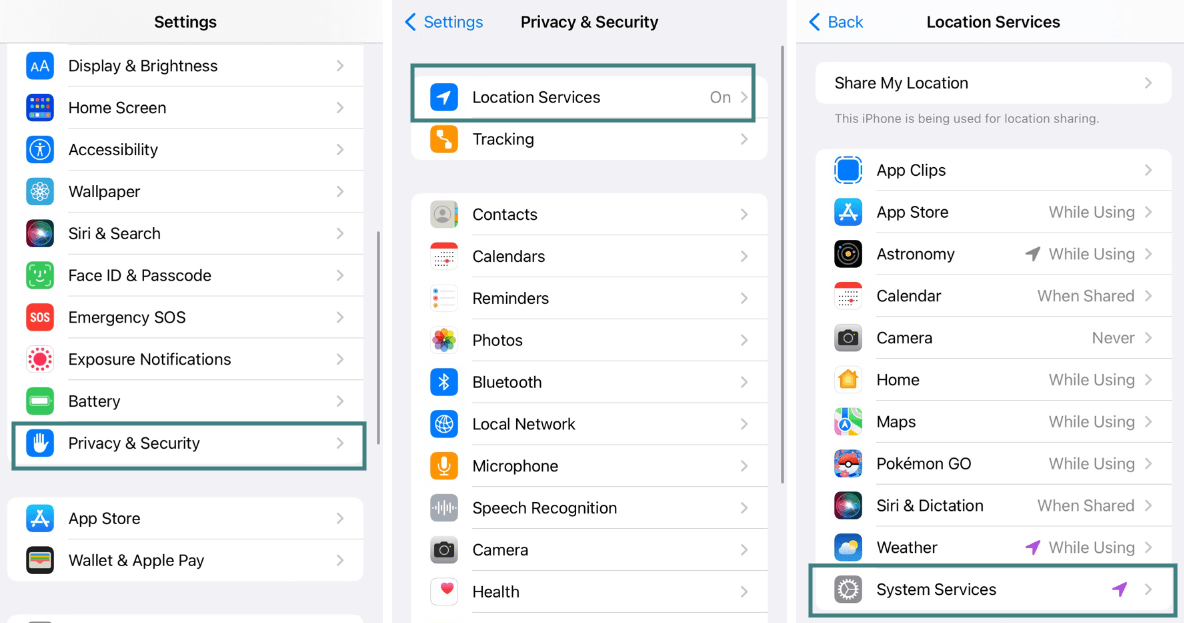 Then, you will see Significant Locations.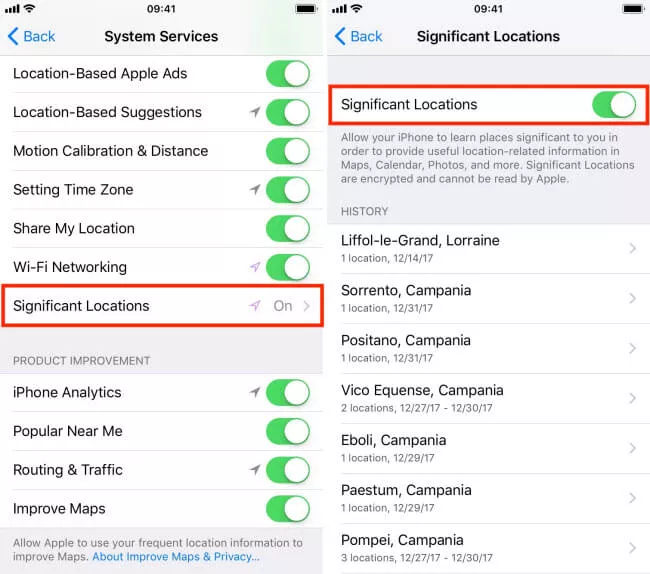 Enter your authentication method of choice, and then click on the Summary tab to see where you have been. There is also a map available if you would like.
This should allow you to see everything listed on your significant locations review.
What if You Wish to Clear Your Significant Locations Data?
Now that you understand how to check significant locations on iPhone, it is time to consider what you need to do to erase that information from your iPhone. Many users do not like that there is a log or record of their most frequently traveled locations and regularly delete this information from their device using this method.
Go to your device's Settings application
Click on Privacy > Location Services > System Services > Significant Locations.
Tap on the Clear History option available toward the bottom of the screen.
All that is left to do is to confirm this choice by tapping on Clear History once again when prompted.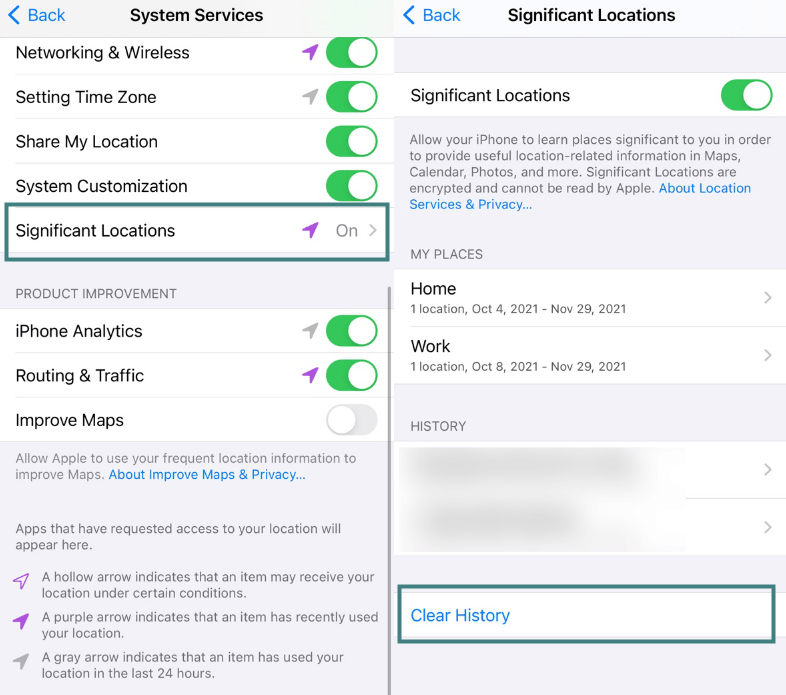 [Troubleshoot] iOS 15/iOS 16 Significant Locations Missing?
In some cases, your iPhone significant locations history may not be working. This could be due to a number of reasons, like a system conflict or a misconnection with your cellular network. Some of the common things to check to repair this issue include:
1 – Reset Your Network Settings
Sometimes all it takes is creating a more stable network connection of your Apple significant locations to show up again on your device. Try resetting your network settings. Just keep in mind this may erase your passwords to various WiFi networks you've been joining.
Go to Settings and click on General, then Reset.
Select the option Reset Network Settings.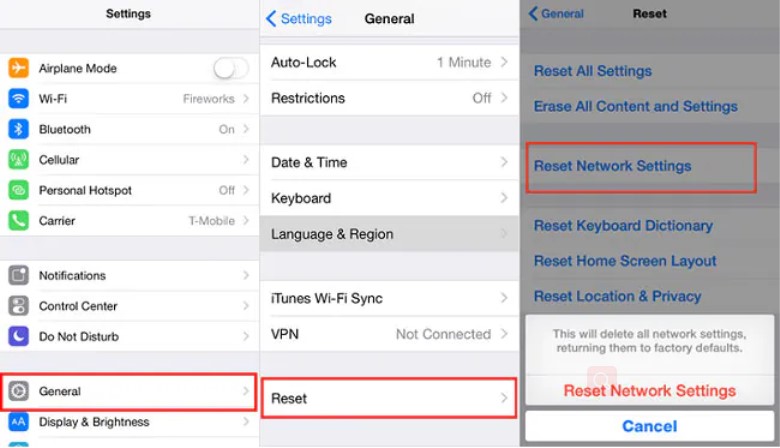 Confirm this option by reentering your password.
Once you are done, you can restart your device and find a more stable connection to log into.
2 – Reset Location & Privacy
Your iOS significant locations are directly related to your privacy settings on your device. Sometimes these settings can conflict with features and apps that are trying to run in the background. To fix this issue:
Go to Settings and click on General > Transfer or Reset iPhone > Reset. 
You will need to tap on Reset Location & Privacy from here.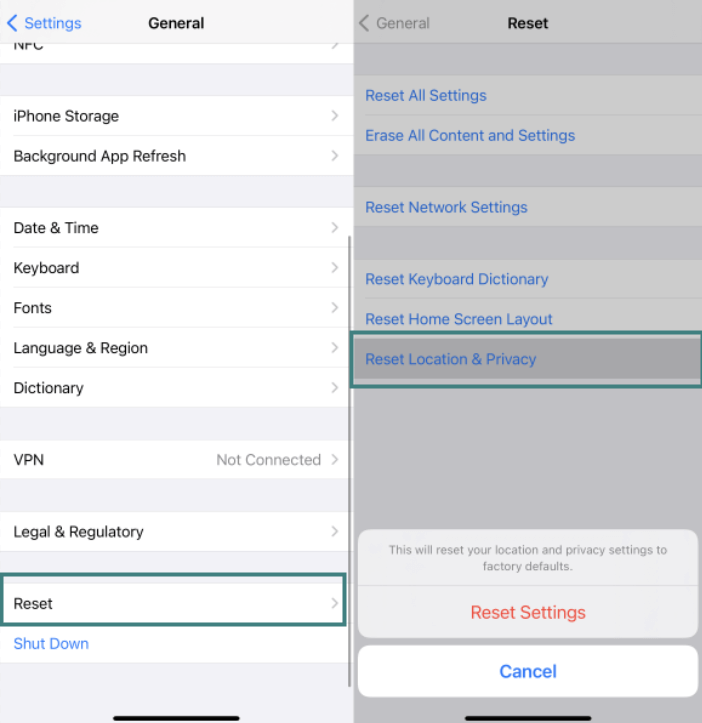 If it asks for confirmation, enter in your passcode.
This will return everything to its default settings.
3 – Check if Your iOS is Up to Date
If your iPhone significant locations missing is happening on your iOS device, you may need to upgrade to the latest version. This could workaround any app conflicts or system bugs. Do this by:
Go to Settings and click on General, then Software Update.
Check for any available iOS updates and install them.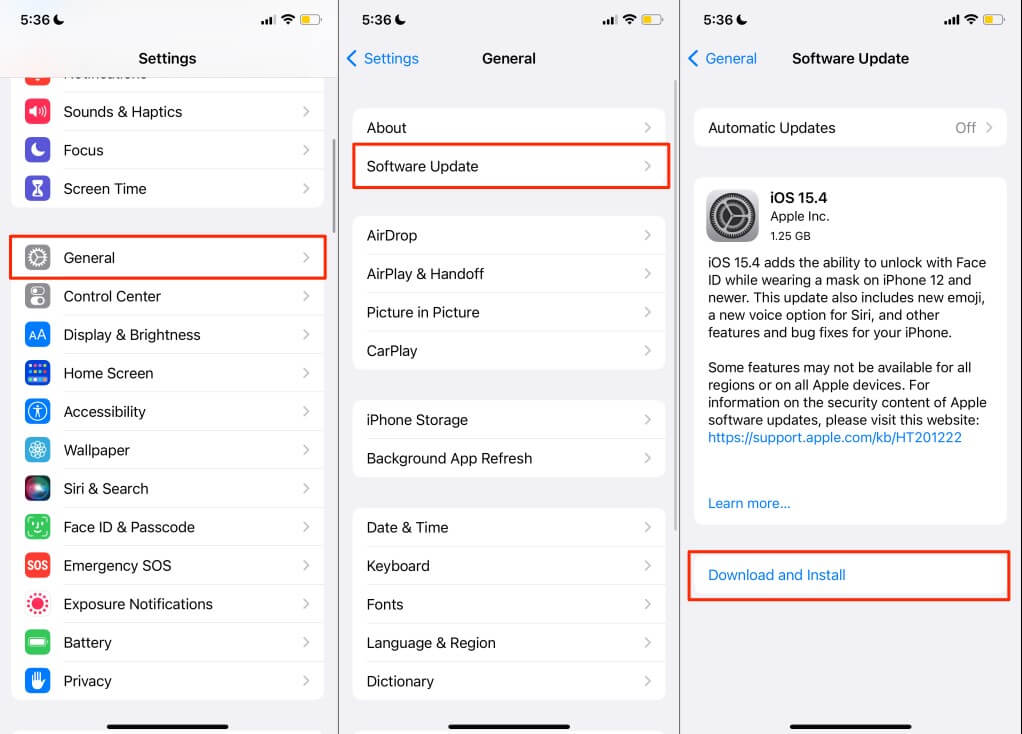 You should restart your device after this so it is running fresh.
The Ultimate Location Spoofer: iMoveGo
You can work around dealing with your significant locations iOS 15/iOS 16 features by using the powerful software iMoveGo from WooTechy. This is a GPS spoofer that enables you to appear from any location without actually having to be physically in that area. That way, you can enjoy AR games like Pokémon Go without traveling endless miles or make social media sites think you are far from your actual position on the globe.
Key Features of iMoveGo
75.000.000+
Downloads
Change your location to anywhere in the world.

Simulate GPS movement with a customized speed.

Works well on all location-based apps, such as Snapchat, Find My and Pokémon GO.

Spoof location on up to 10 devices at one time.

Compatible with both iOS and Android devices. (Including iPod/iPad)

Free trial is available for every user.
Video Guide on iOS&Android Location Spoofer (including the latest iOS15/16):
How to use iMoveGo:
Step 1: Launch iMoveGo on your computer. Connect your device via USB cable. You may have to authorize access on your computer.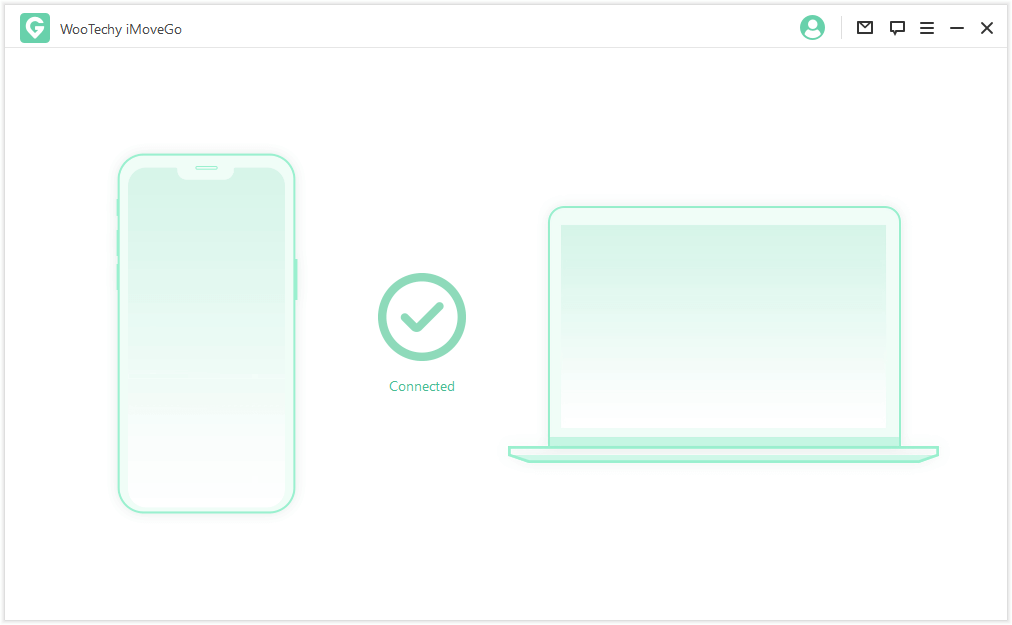 Step2: Select your desired location via Teleport Mode and click on Move.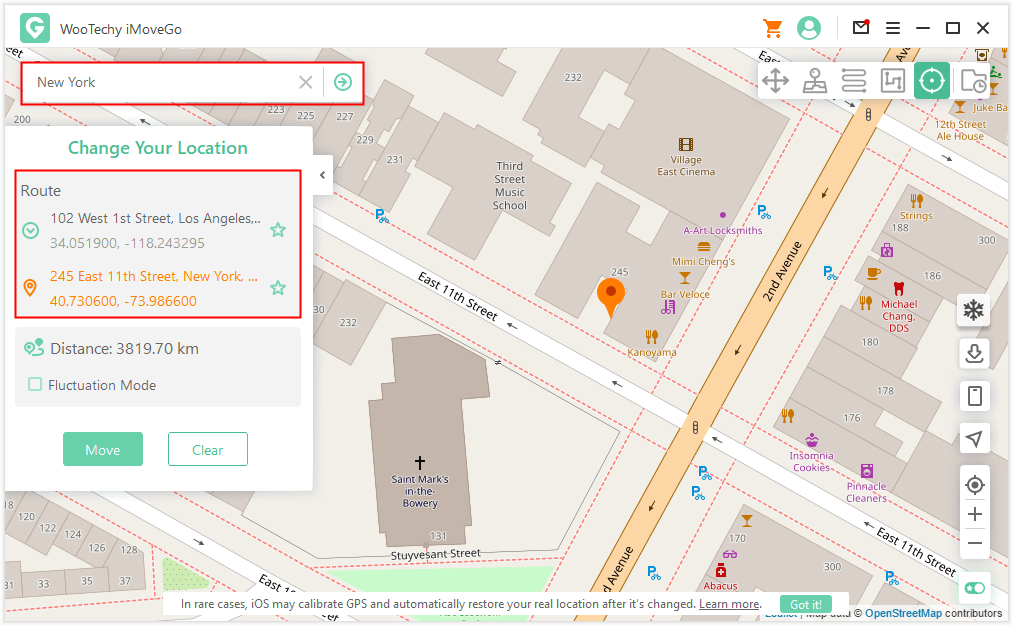 Now, open Maps on your phone to check your new location. You're ready to use this new location on all your apps.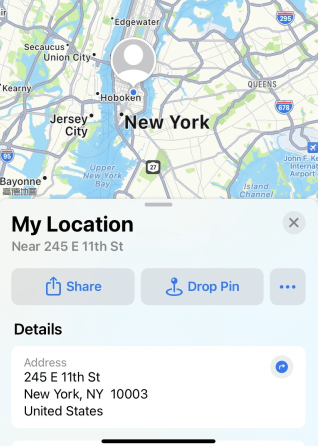 If you want to simulate GPS movement on your phone, switch to the Multi-spot/2-spot mode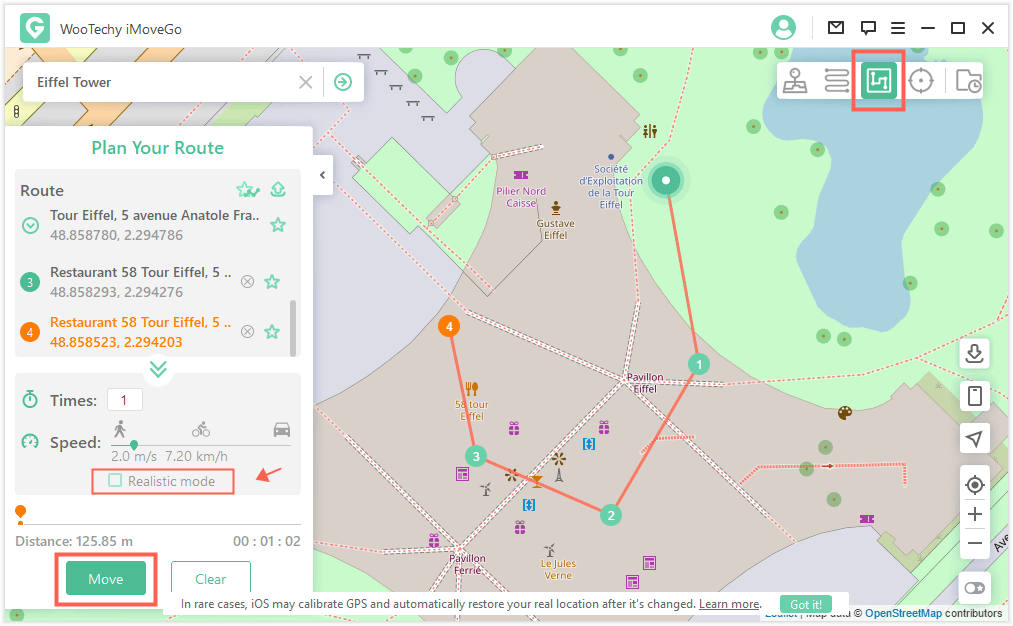 Conclusion
No matter if you wish to hide your significant locations iPhone feature or enjoy playing a game like Pokémon Go from anywhere, being able to trick the device with a GPS spoofer is extremely useful. We suggest checking out the free version of iMoveGo to see all of the features and how easy it is to use. When you are ready, you can always upgrade to the premium version for all the additional features. This way, you do not have to worry about significant locations on your device ever again.