iPhones are known for their foolproof security, and a huge part of the iPhone's security comes from its location services and Find My functionality. Well, these features can be used for other purposes as well. Know how to see someone's location on an iPhone and easily track your kids, loved ones, or anyone else.
Part 1: Can You See Someone's Location History on iPhone?
Yes, you can check someone's location history on iPhone, and the best method to do that is by using Apple Maps iCloud service. The Maps application is available on iPads and iPhones, so you can see someone's location history on this application when they share It with you.
If you are not looking to see the location history and only want to track their real-time location, then the best method to do this on an iPhone is by using Find My app. Some other methods, like iMessage location tracking and Google maps, also work fine.
Part 2: How Can You Track Someone's Location in iPhone with Find My App
Find My app is one of Apple's proprietary features that work with most apple devices. It requires a little setting up, but location tracking can be extremely easy once you are done. Below are the steps that you will need to follow to set up and use Find My App:
Open Find My application on the iPhone that you want to track and enable the location services on their devices.
Now go to the People tab and select the Start Sharing Location option by pressing the + button.
You will now select your name and Send the location.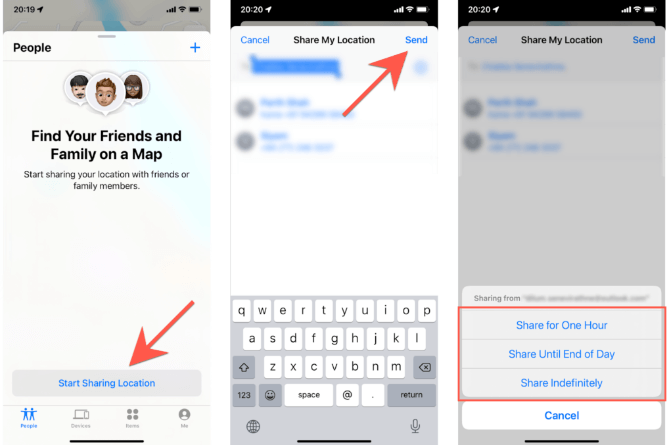 Setting the right time for sharing a location as per your requirements is essential. Remember that location sharing will consume a lot of battery on their iPhone.
Send and move to your iPhone. There you will find a notification from Find My app.
You can select to share your own location or not when opening that notification.
With these steps done correctly, you can keep track of their location in Find My application for the time their location sharing stays active.
Part 3: How Can You Find Someone's Location in iPhone via iMessage App
iMessage application also brings a convenient way to share real-time location with your contacts. Setting it up is relatively easy, but before you begin, ensure that location services are turned on and the application can use location in the background. Below are the steps you need to go through in iMessage application.
Open the Messages application on their iPhone and open your conversation with them.
Tap on their contact image and tap Share My Location.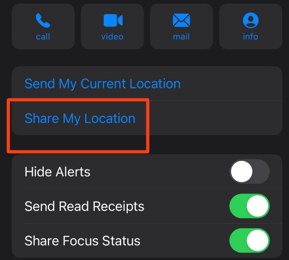 Set the duration for which you want the location to be shared
Now you can open Messages on your own iPhone, and in their conversation, tap on the contact image to access the live location for as long as it stays active. By the way, do not miss the fun to share fake locations on iMessage to trick and shock your friends.
Part 4: How to Check a Person's Location in iPhone using Maps App
The last method to see someone's location history on iPhone and their live location is the Apple Maps application. For it, you don't need to do any prior setup as the other person can share their location with you easily. They will need to follow a few steps, and so will you. Here are the details of all the steps you need to work on:
The person who shares their location will open the Maps application and swipe up from the bottom, tap Share My Location.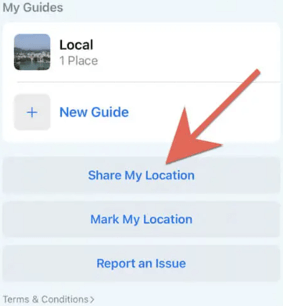 The location must be shared in a link as a text message. So, the location can be shared via Messages, WhatsApp, or even Mail.
You only need to tap on the link that you received, and you will start tracking their location.
Bonus: How to Stop Others from Seeing Your Real Location on an iPhone
If you don't want anyone to see your real location on your own iPhone, then changing the region or country on your device will not help. It is because these services work in the real-time location. So, using a location spoofer application will get the job done. iMoveGo from WooTechy is your best choice to change iPhone location without jailbreaking and stop others from seeing your real-time location on your own iPhone.
Features
75.000.000+
Downloads
It works to get fake GPS for all applications.

Available on Mac and Windows.

You can also simulate GPS movement to trick others.

Control your location-based games, etc.
With these many features and functionalities, using iMoveGo is very simple. There are a few simple steps to follow, and you can generate fake GPS on any smartphone application. Below are the steps to follow to spoof your real-time location:
Download and install iMoveGo on your computer. Click Get Started after launching the program.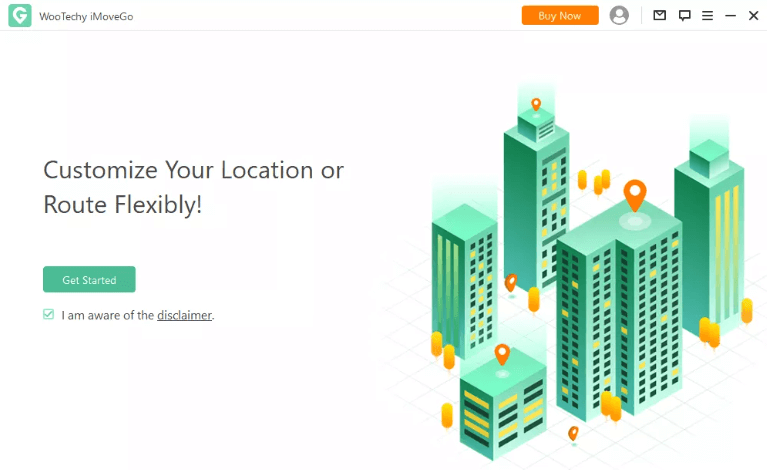 Connect your iPhone using a data cable with your iPhone. Remember to unlock and Trust.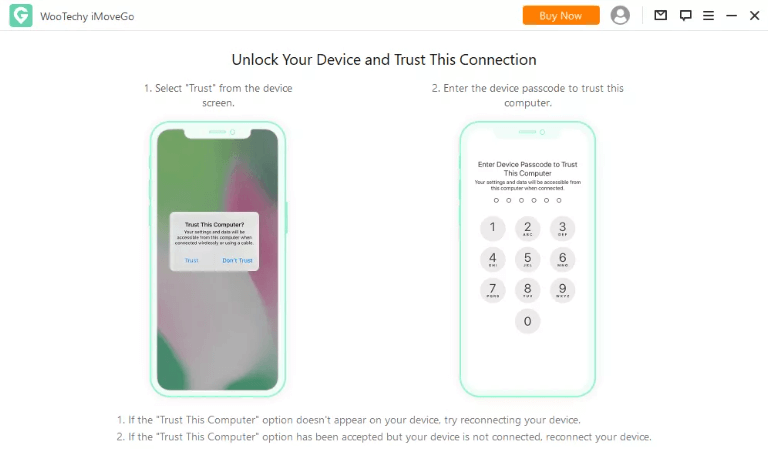 Select the Teleport Mode and set the location that you want to generate. You may enter the address manually or use the pin on the map and click on Move to create the location.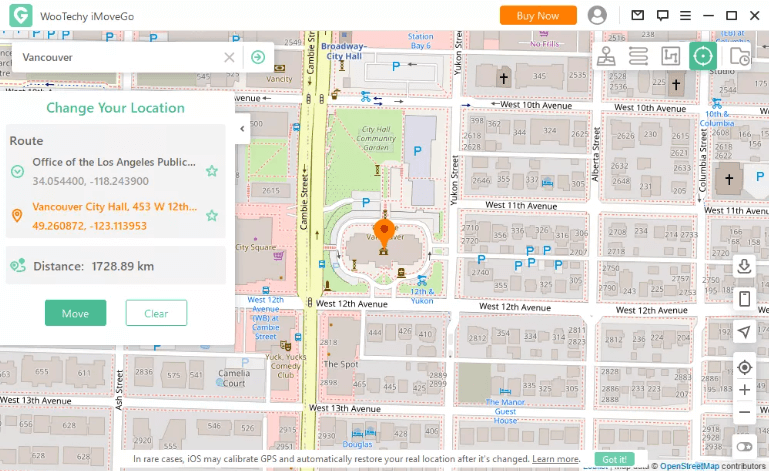 And with that done, you will never have to worry about someone seeing your real-time location on the iPhone.
FAQs: More About Checking Someone's Location in iPhone
1How to see if someone checked your location on your own iPhone?
When someone checks your location, you will get an arrow mark notification representing location services. So, when you have sent someone your location and they check, that arrow notification must appear, and whenever that arrow appears, that person is most probably checking your location. However, there is no way to keep track of that.
2Why is someone's location not updating on iPhone?
It usually happens when the location services are turned off on the iPhone. When turned off, the iPhone will be unable to send the real-time location; in that case, the location will not update.
Conclusion
Knowing how to find someone's location on iPhone is a handy security feature, but it can be used for much more than that. One can use this feature to track the people they want in different ways. However, for these methods to work, it is essential to set up a few things, so be careful when you follow the steps.